Free Printable Indigo Recipe Cards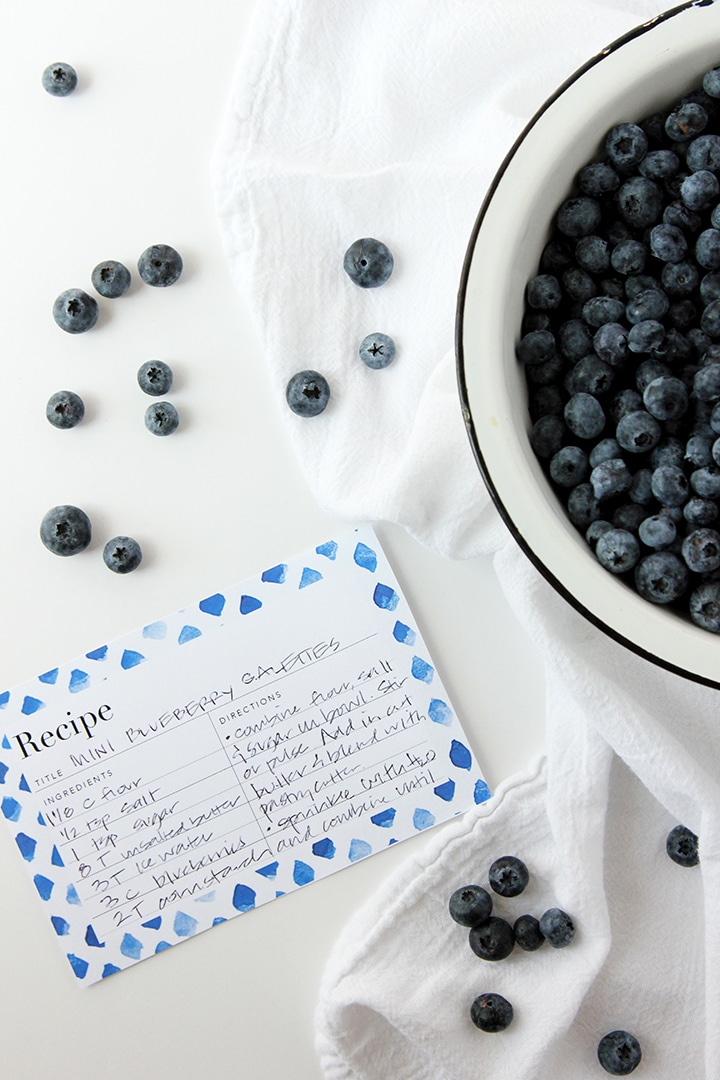 When we were at our parents in Michigan, the girls would sit and do watercolors while taking a break from skiing and tubing on the lake. Sara and I and our mom started painting too, and of course we started creating patterns in blue! We turned some of our patterns into Free Printable Indigo Recipe Cards for you guys. All you have to do is download, print and cut out. These 4×6 recipe cards make great gifts, especially paired with a homemade indigo dyed dish towel! We also love to add a recipe card to a homemade dish or treat. Like our Mini Peach Tart recipe or The Best Chocolate Cookie recipe!
Read more for download and directions…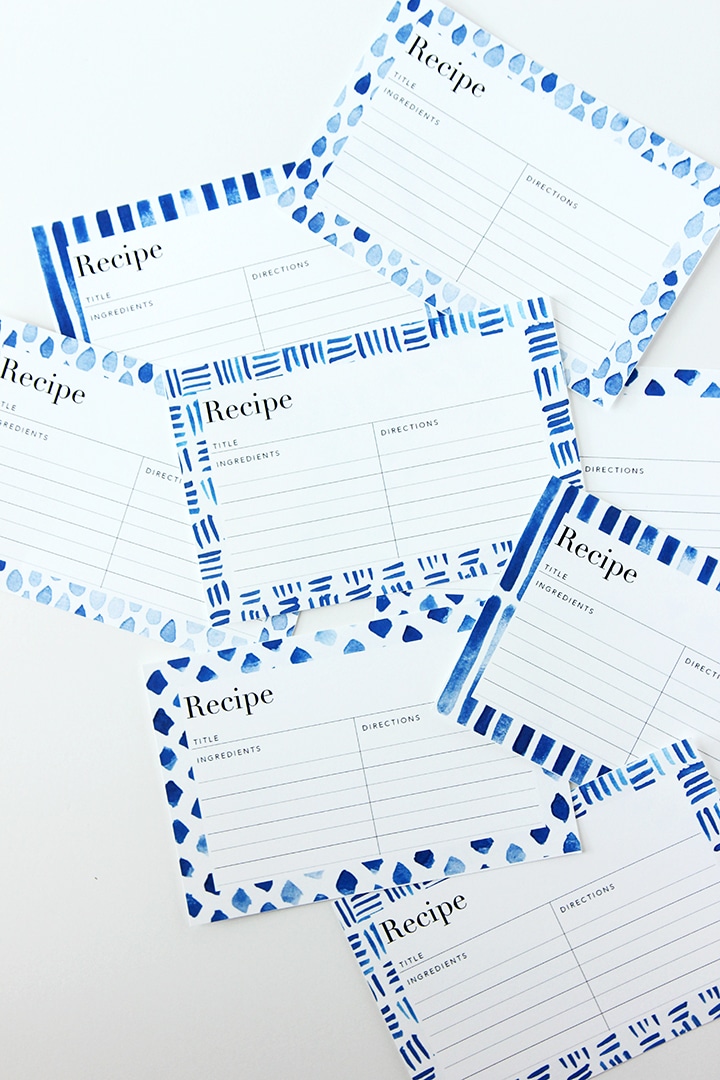 Supplies:
white card stock, dark blue watercolor paint, paintbrush, scissors
Directions:
Download and print Free Recipe Card file HERE and HERE. We like using thick white card stock paper.
Cut along edges.
Please remember these cards are for personal use only.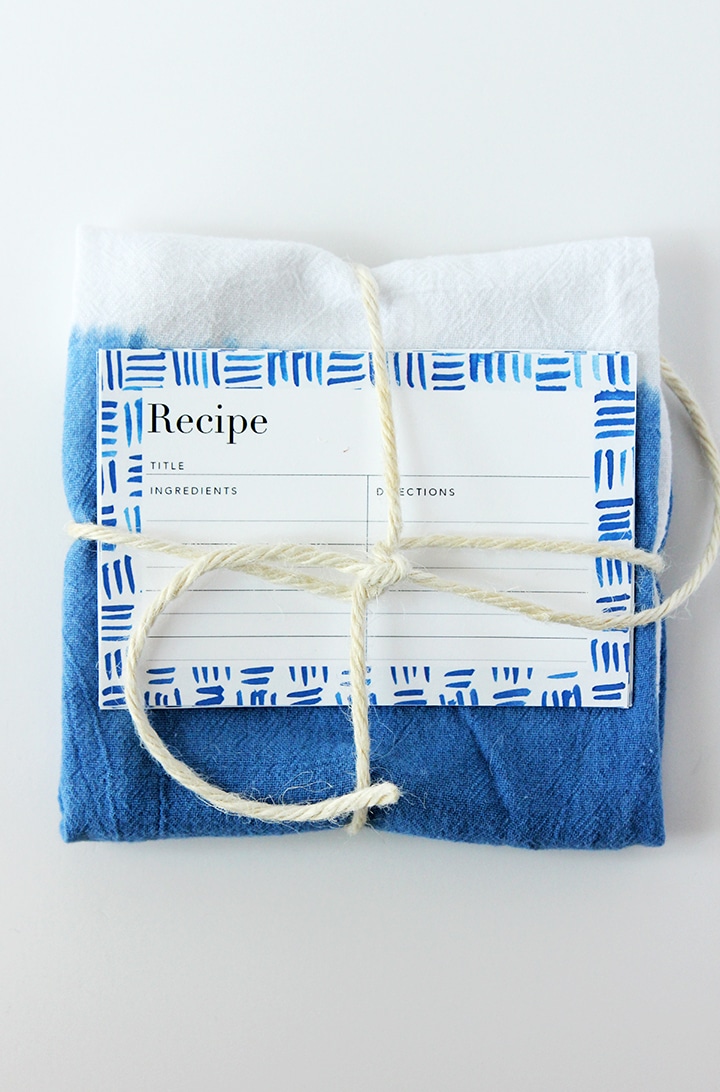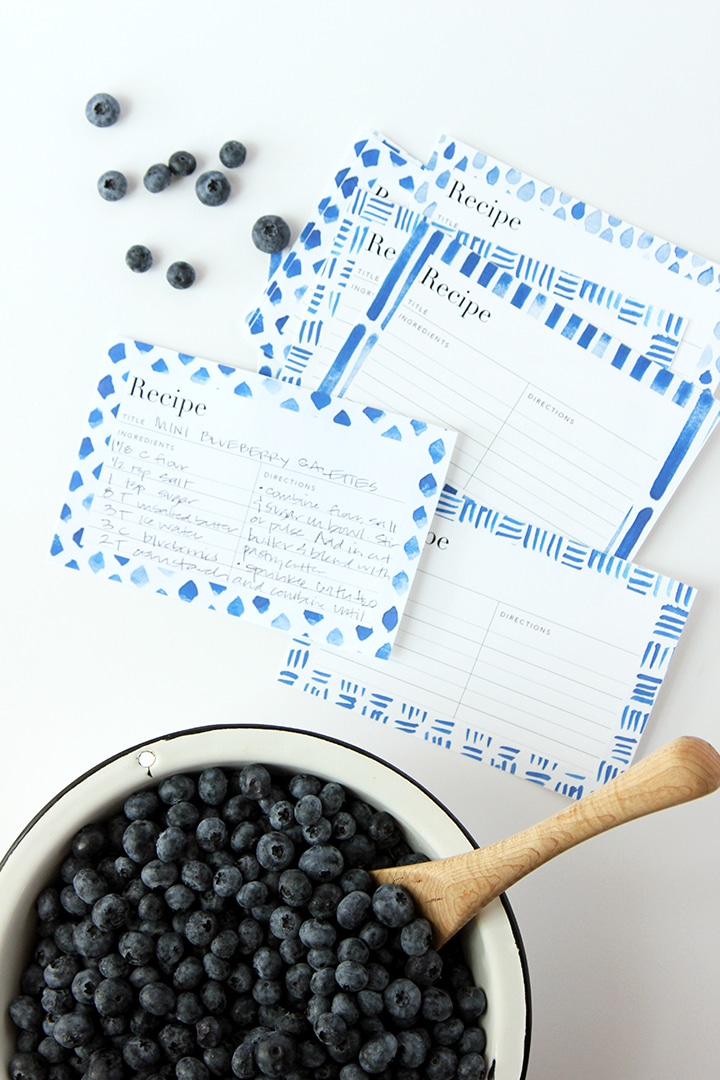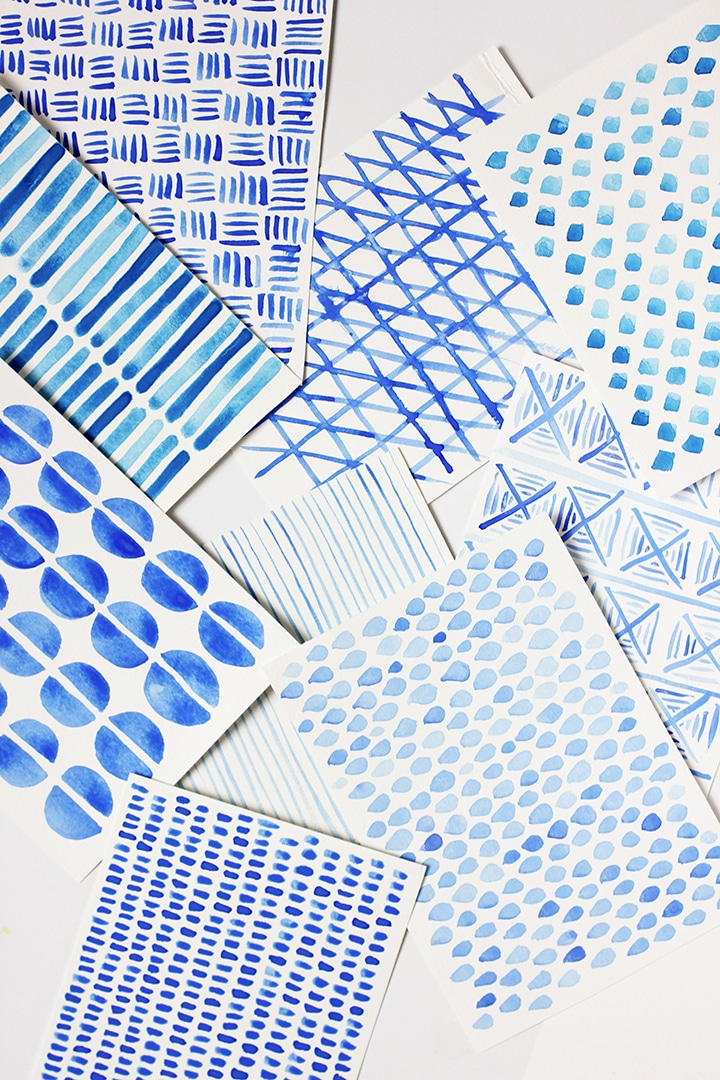 photos by Sara Albers.