Free Printable Mother's Day Gift Tags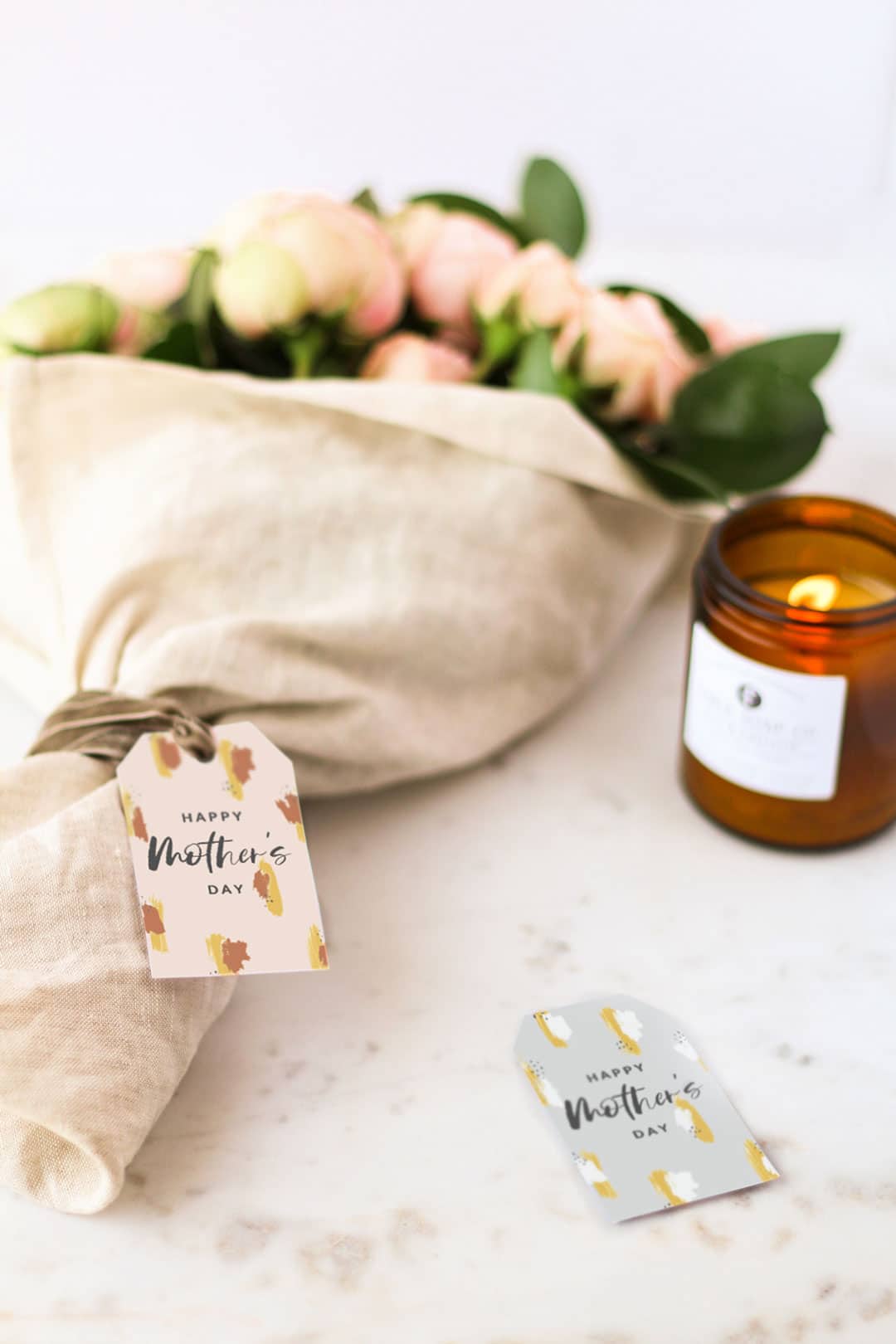 Written and photographed by Erika Pruett of  Design. Create. Cultivate.
The truth is every year Mother's Day becomes more special to me. I think this is partly due to appreciating the people in my life more each year, and partly due to watching more good friends become new moms, but mostly due to understanding the sacrifice of parenthood as time goes on. I love that your mom never stops being your mom, no matter how old you are, or how far away you live.
I think that is why I like adding a personal touch to gifts on Mother's Day: because no matter how small or detailed, I enjoy the opportunity to recognize my mama. In honor of that sentiment, I've created printable gift tags to add that special touch to any Mother's Day gift.
You'll notice that besides the two color options, there are also two messages "Love you, Mama" and "Happy Mother's Day." Since there are a lot of different mothers in our lives—sisters and friends, literal and figurative—I thought it might be nice to have options.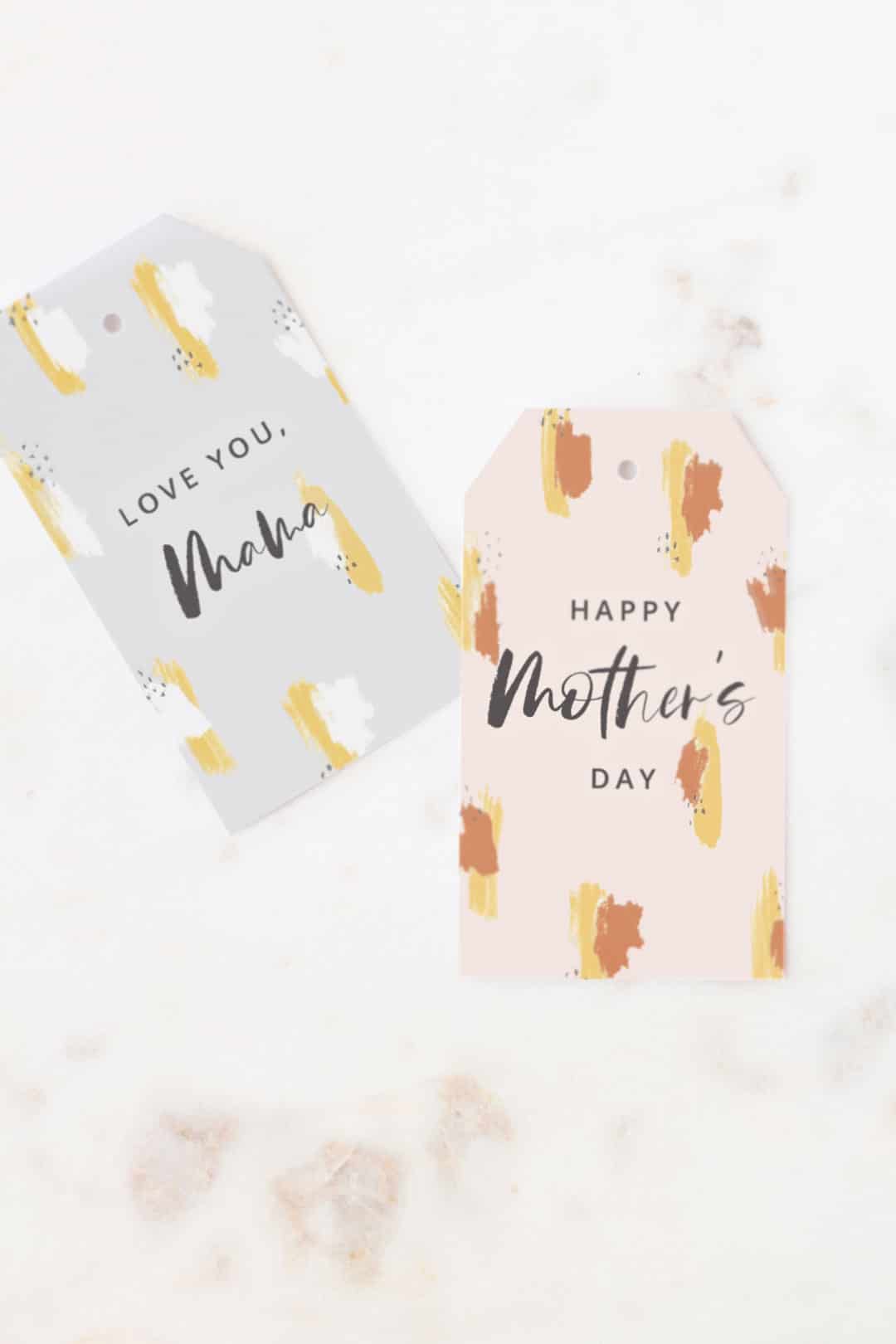 The directions are quick and super easy:
Supplies: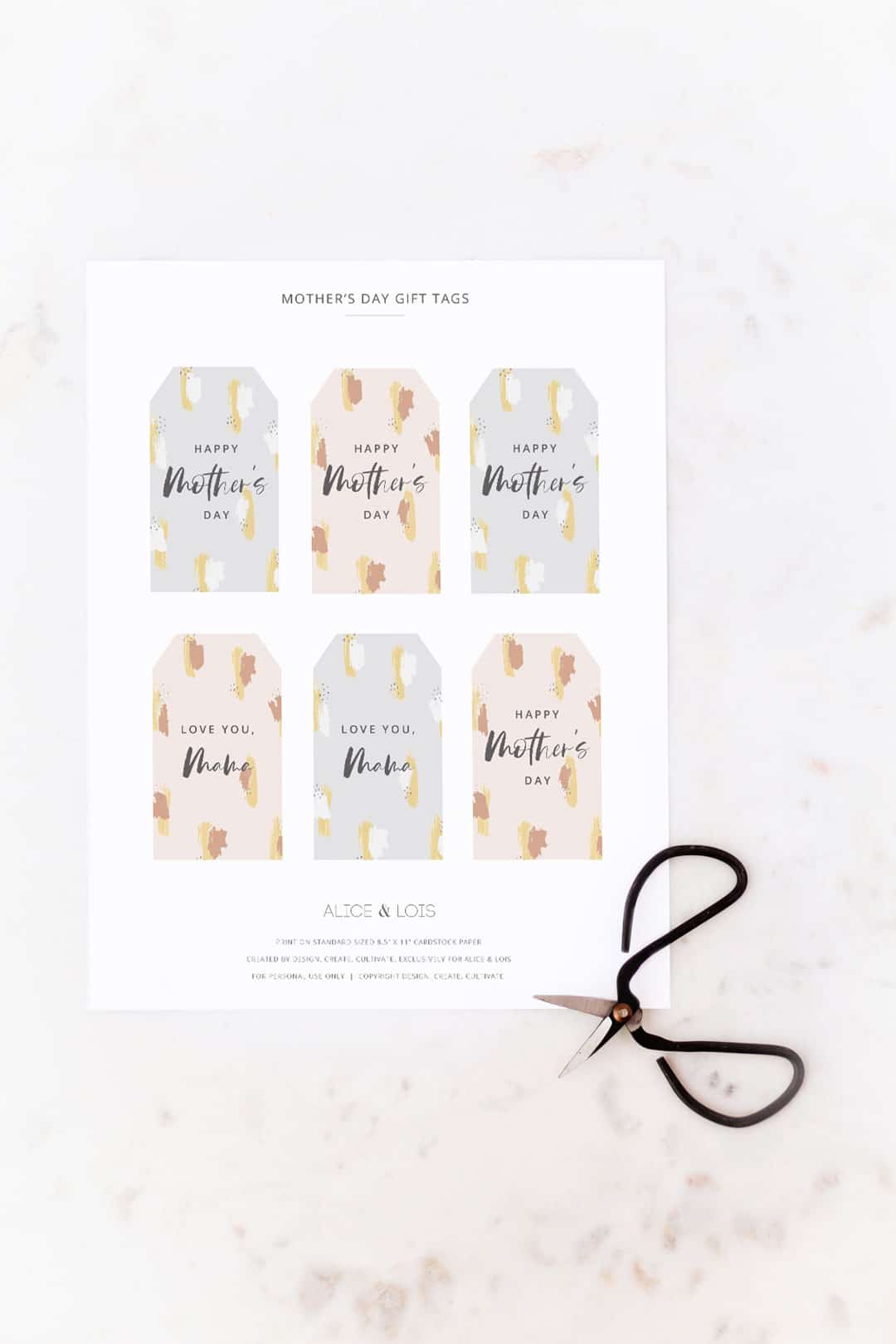 Steps:
Print the gift tags on card stock and cut out.
Punch a hole through the gift tag and tie onto gift.
You can write a short note on the back, or keep the message as is—short and sweet!
The only problem is…now I am thinking of all the different women I also want to send a Mother's Day gift to. I mean, we just got a new nephew a few weeks ago, and now I want to give his mama all the gifts. Not only her, but friends at work and women that have poured into my life even though they weren't my mom.
There are a lot of women that have sacrificed for others, and I love the idea sending them just a little something to let them know we notice and care. Have you seen this gorgeous DIY gold tassel necklace tutorial? I think I might just have to make a batch of these to give this Mother's Day.
What are your favorite Mother's Day gifts? Would love to hear your ideas! And enjoy the printable tags!
Find more of Erika Pruett's designs at her blog Design. Create. Cultivate.