Free Printable Potty Training Chart
Looking for some help with potty training? Try using our Free Printable Potty Training Chart today!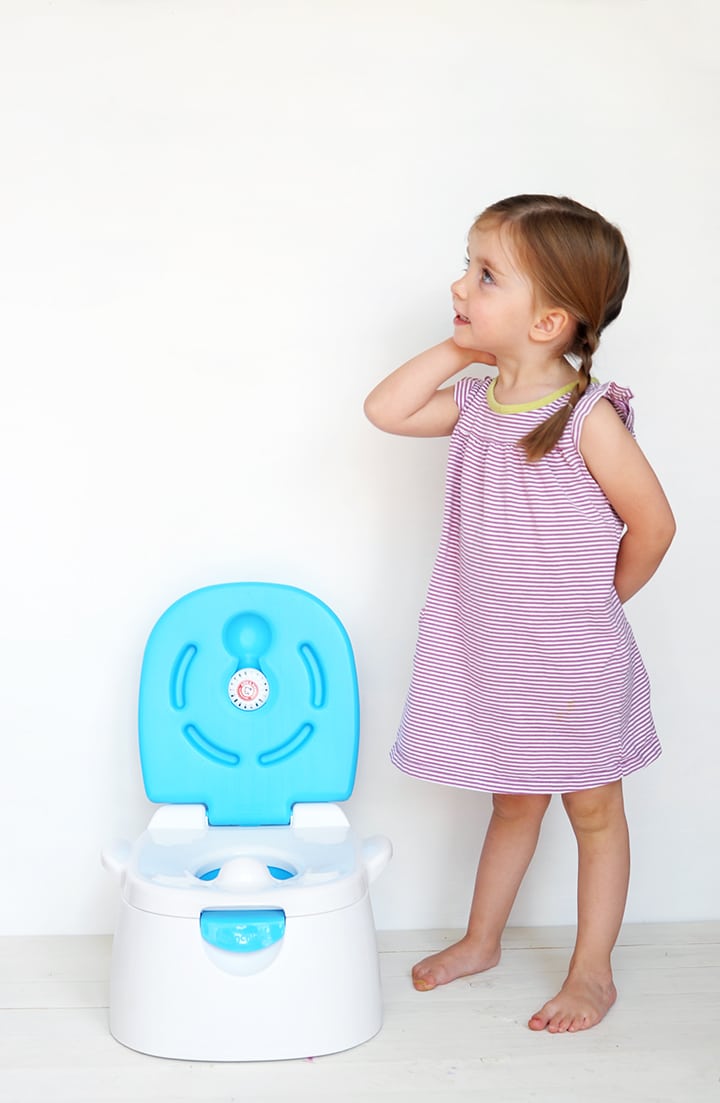 We've just entered the world of potty training at our house. Poppy is two and a half and is showing all the signs that she's ready for the toddlerhood rite of passage. We're partnering with Munchkin this week to share some of our favorite potty training tips along with a Free Printable Potty Training Chart we designed for you to download and print for your little one.
We are big fans of using charts for our kids…. like this chore chart!
Potty Training Tips
My first tip is that you want your child to truly be ready. Both my girls showed interest in potty training at 18-19 months. For a few days, they were all about using the potty all day long. However, this was just an introductory try, they were more curious about it, but weren't truly ready.
Once they are developmentally ready, get yourself ready, armed with patience, a potty training chart and maybe some incentives in the form of chocolate.
Read more for the free printable and tips!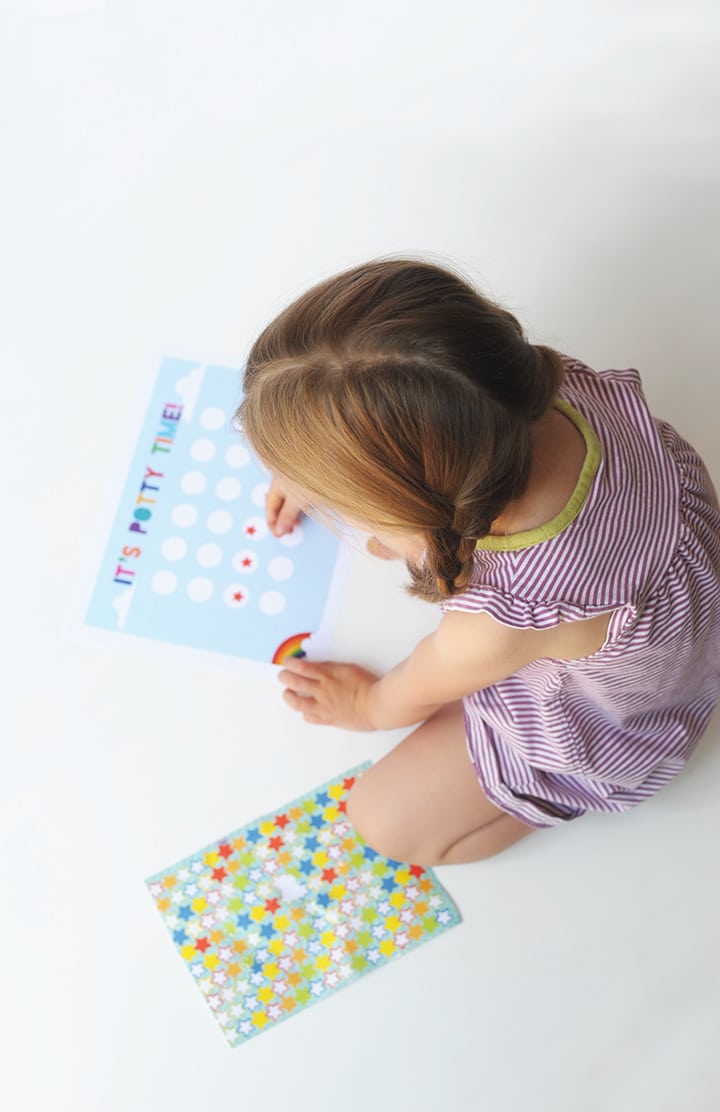 Potty Proximity
When we start potty training, we like to keep the potty right out in the open in our living room on the wood floor. A seasoned babysitter of Calla's helped me with this tip several years ago. The idea is to have the potty at the ready so your little one can make it on there in time. As potty training progresses, move the potty into the bathroom.
We then use the potty as a step stool to reach the big toilet. One of the many reasons I'm loving the Munchkin Multistage 3-in-1 Potty, is that it starts as a true potty, then the training seat lifts off to secure to the adult toilet and finally it's a step stool.
Little Bare
Once your child shows real interest and you're ready to give it a concerted effort, try letting them be naked around the house. This way, it's easy to run and jump on their little potty all by themselves. This gives them the independence to work on potty training on their own. There is no diaper or clothes to fuss with when they make their way to the potty. Go time is go time!
Once they are getting the hang of going on the potty and they begin to listen to their body's cues better, then the undies go on around the house, working your way up to fully clothed.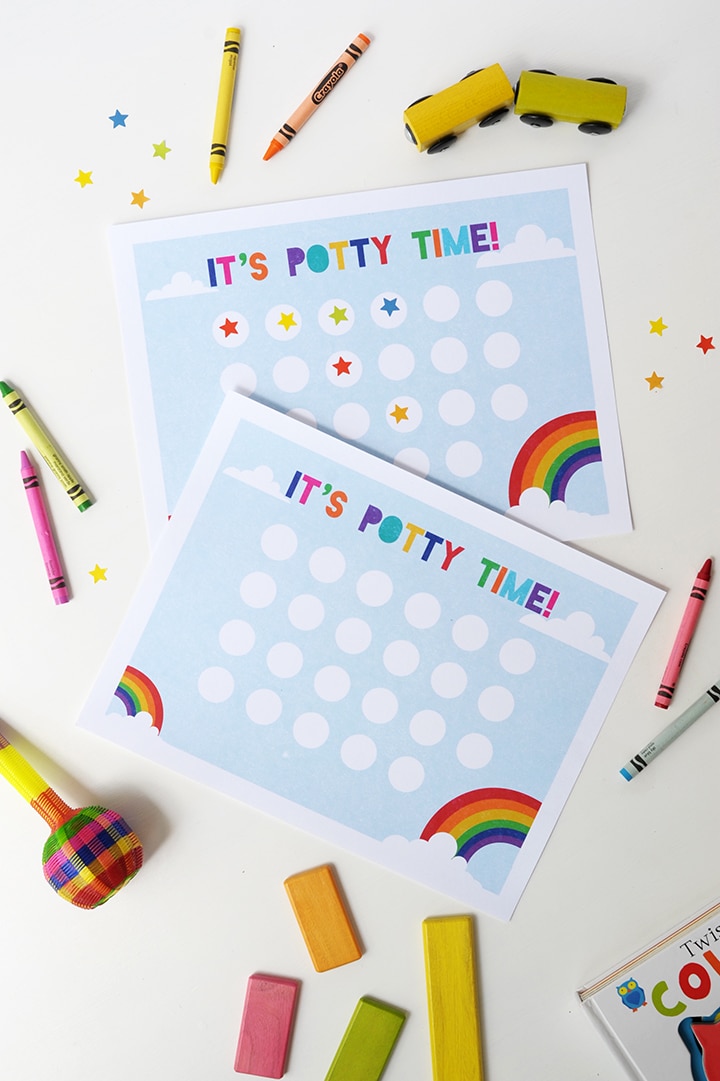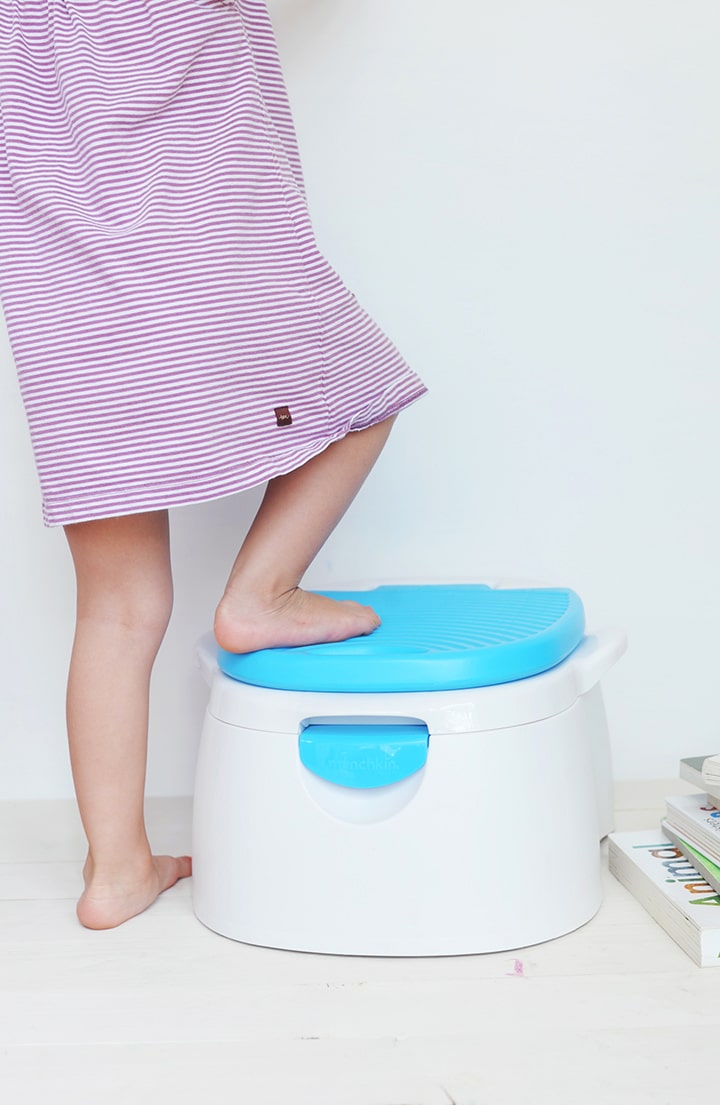 A Little Chocolate Goes a Long Way
My oldest daughter, Calla, needed an incentive plan with her potty training several years ago. This is where the magic mini m&m's came into play. Every time she used the potty, she received a tiny piece of chocolate. This reinforcement was right for her, and actually made potty training relatively smooth. Of course, always know that there are bumps in the road, accidents happen, that's life as a two and a half year old!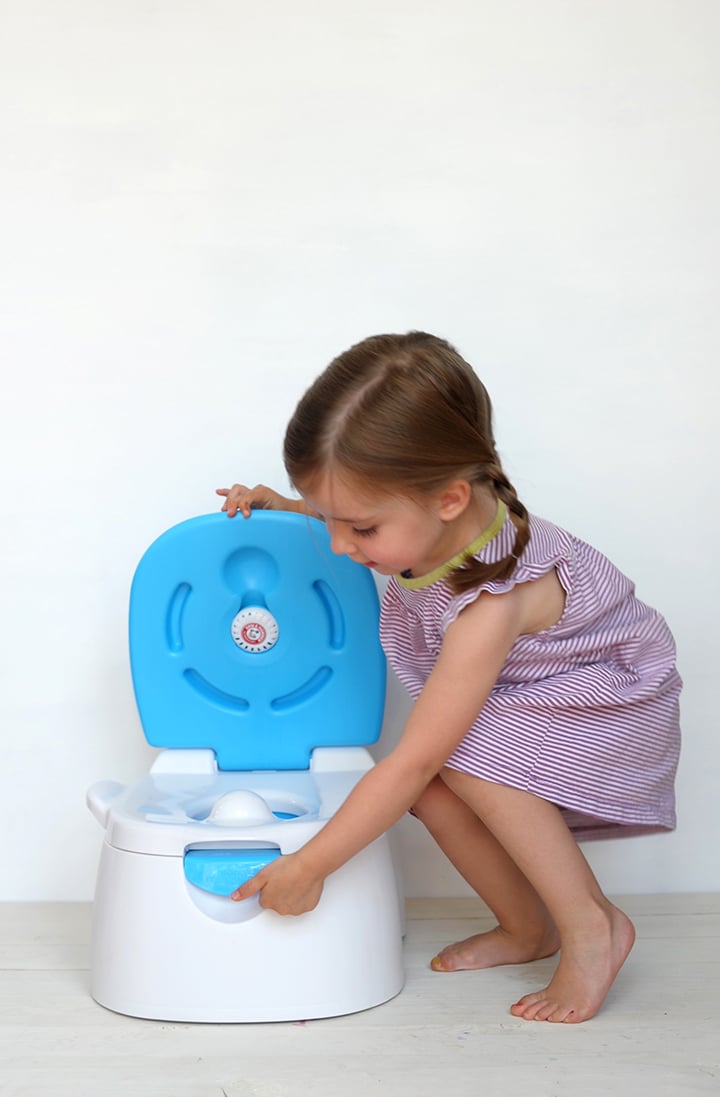 Dish out the Praise
Good ole positive reinforcement. Our whole family gets into it during potty training. While Poppy is potty training now, you would think she had just won an Olympic gold medal we all cheer so loudly and enthusiastically when she goes to the potty.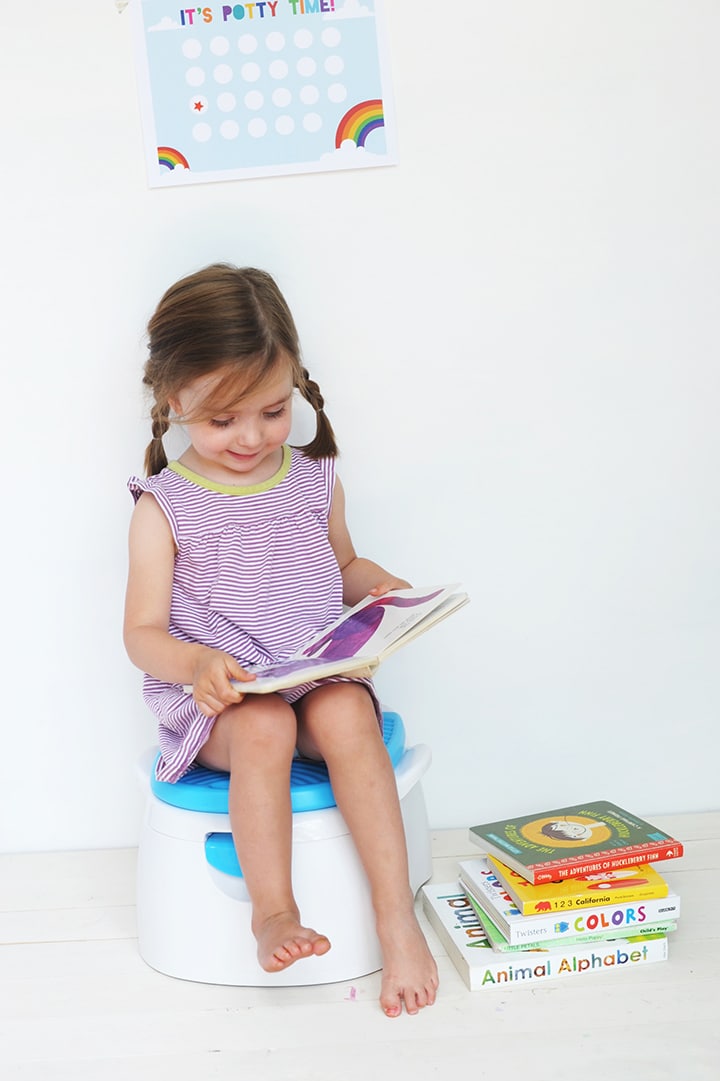 Potty Training Chart
Get a sheet of star stickers, print out this Free Printable Potty Training Chart and you are ready to start this journey with your little one. It's all about positive reinforcement and showing your child the power of independence.
We love using this chart for Poppy every time she uses the potty. She is thrilled to pick a sticker and place it on her chart. And many parents love the idea of using a chart instead of candy rewards. I've been known to use both methods. Sometimes you have to do whatever it takes.
It Takes Time
My last potty training tip is to not be afraid to take your time. You will experience some less-than-successful attempts, along with a few accidents. But make this journey as fun as you can. It does take time. We leave a little stack of books right by the potty, and are known to play with our bath toys when waiting to pee. But before you know it, your little one will have made the leap to a potty trained toddler!
Munchkin rids the world of the mundane by developing clever, innovative solutions that make family life safer, easier, and more fun. You can find Munchkin products at Munchkin.com, Target, Babies'R'Us, Walmart, and Amazon. It's the little things!
photos by Melissa Fenlon. all rights reserved.