Free Printable Spice Jar Labels
Looking for a way to get those cabinets organized in the kitchen? Check out our Free Printable Spice Jar Labels today!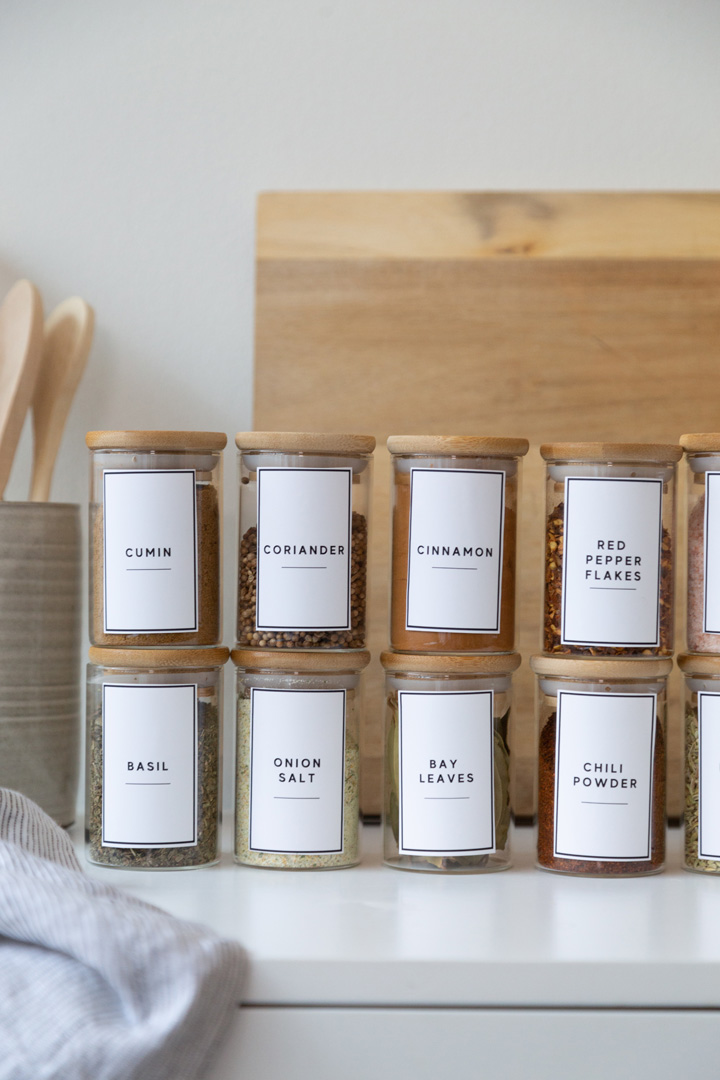 An organized kitchen can make your life feel more organized, am I right?! We love how a simple free printable label can make our kitchen cabinets feel modern, fresh and so organized. We have so many spices in different sized bottles and jars and packages. So using new glass jars and simple labels has made so much more sense.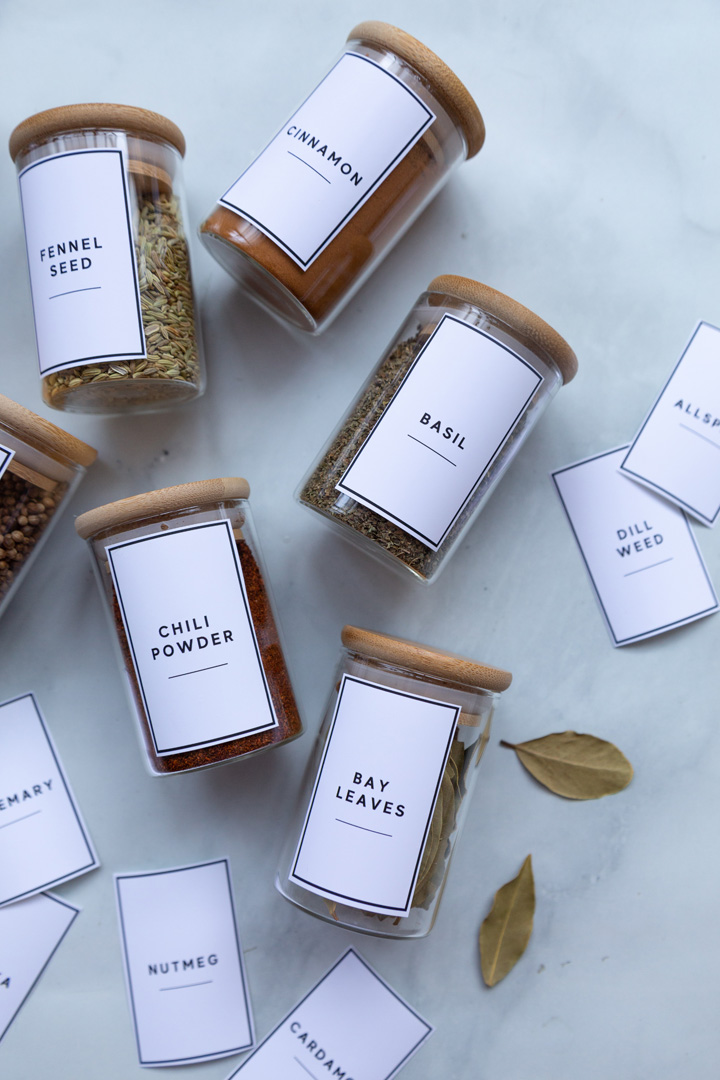 Using glass jars can also lead you to use less plastic. So many groceries have a bulk spice section – so you can refill your jars there!
These spice jars will look so good with our Hand Lettered Glass Jars as well!
Where to find Spice Jars
We found these beautiful spice jars with wood lids on Amazon.
Here are a few other ideas for spice jars that would fit the labels:

How to print labels
The paper is the key to making the spice jar labels last. We love this matte waterproof label paper that you can use in your home printer. The labels Melissa designed are perfect for the 4 oz jars in our pictures. But if you have smaller jars you can adjust the size of the labels by changing the "scale" when you print. You might need to play around with the scale until you find the size that works with your jars.
Free Printable Spice Jar Labels
You can find the full tutorial over at hunker.com.