Free Printable Summer Placemats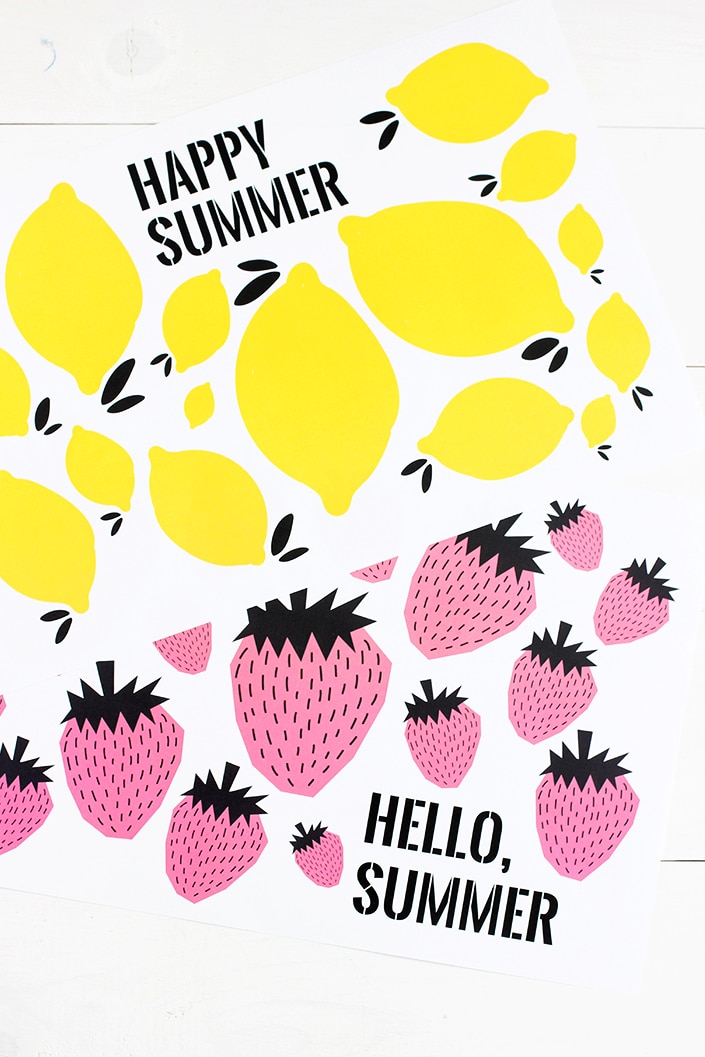 Happy Summer, everyone! Our kids have finished school and it is time to celebrate summer. Today we have teamed up with our friends at Horizon Organics to share these adorable free printable summer placemats. You can print our three placemat designs; watermelons, lemons and strawberries on 11 x 17 paper and add some bright pops of color to your kitchen table.
Read more for the free printable placemat downloads…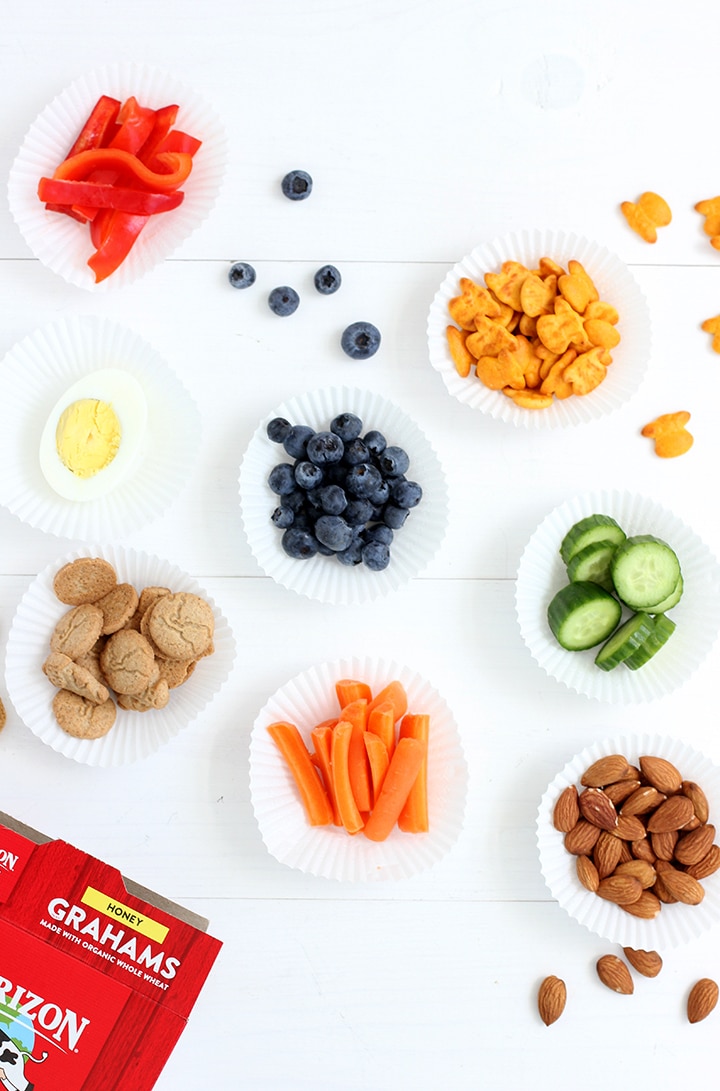 Download the summer placemat files. You can print at home on 11×17 paper or print at a copy shop. You can also have them laminated for more durability. Lemons printable placemat Strawberry printable placemat Watermelon printable placemat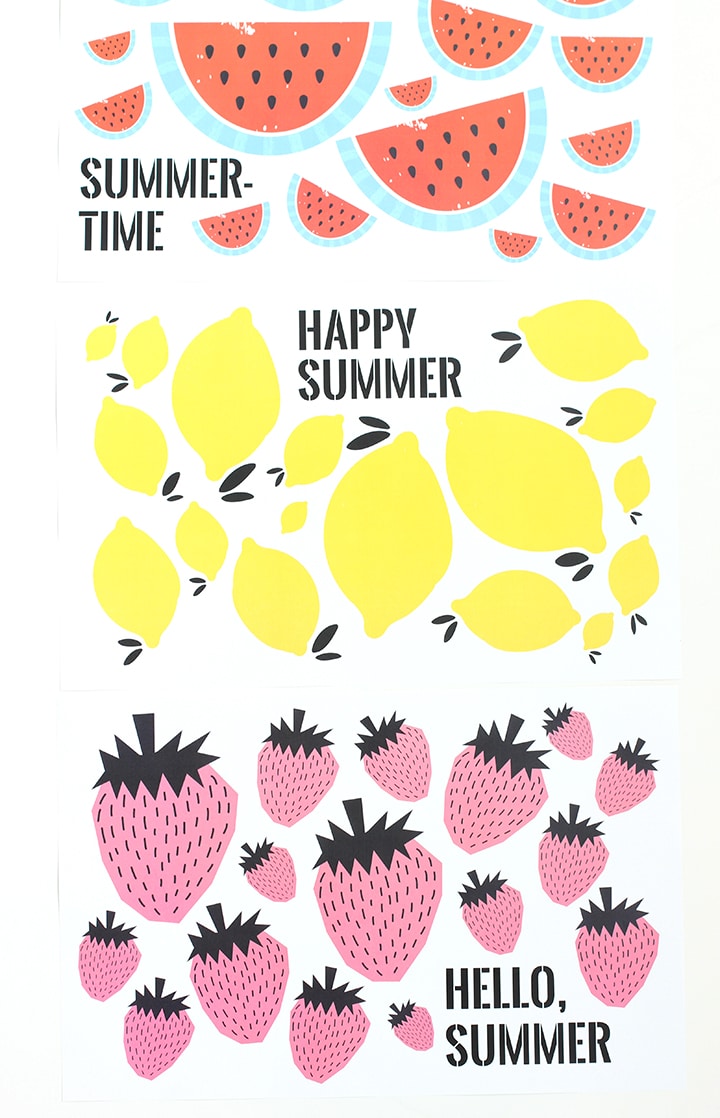 There are so many fun ways to use our summer placemats: Playdates – Use paper cupcake liners to hold a variety of tasty and yummy snacks like blueberries, carrots, nuts, cucumbers, peppers, cherry tomatoes, Horizon snack crackers and Horizon grahams. The kids can pick their snack "cups" and use the colorful placemats for a snack break.
Breakfast table – Use the lemon, watermelon and strawberry placemats as a way to tie in the same fruits into the kids' meal. Add strawberries to the top of waffles, cut out fun shapes into the watermelon slices and add lemon zest to your pancake batter.
Lunch – Have the kids come up with as many fruits and vegetables that are the same color or size as what is one their placemat. This can lead to a great family dialogue about what fruits and vegetables are in season during the summer months in your area.
Picnic – Roll up the placemats and take to a park or beach. The kids will feel special when you pull out the special summer placemats for snack time! We encourage our families to live a healthy lifestyle and summer is prime time for this. Eating during the summer is an adventure as their are so many fresh options to choose from. Summer produce is abundant and can be such a great time to try new things.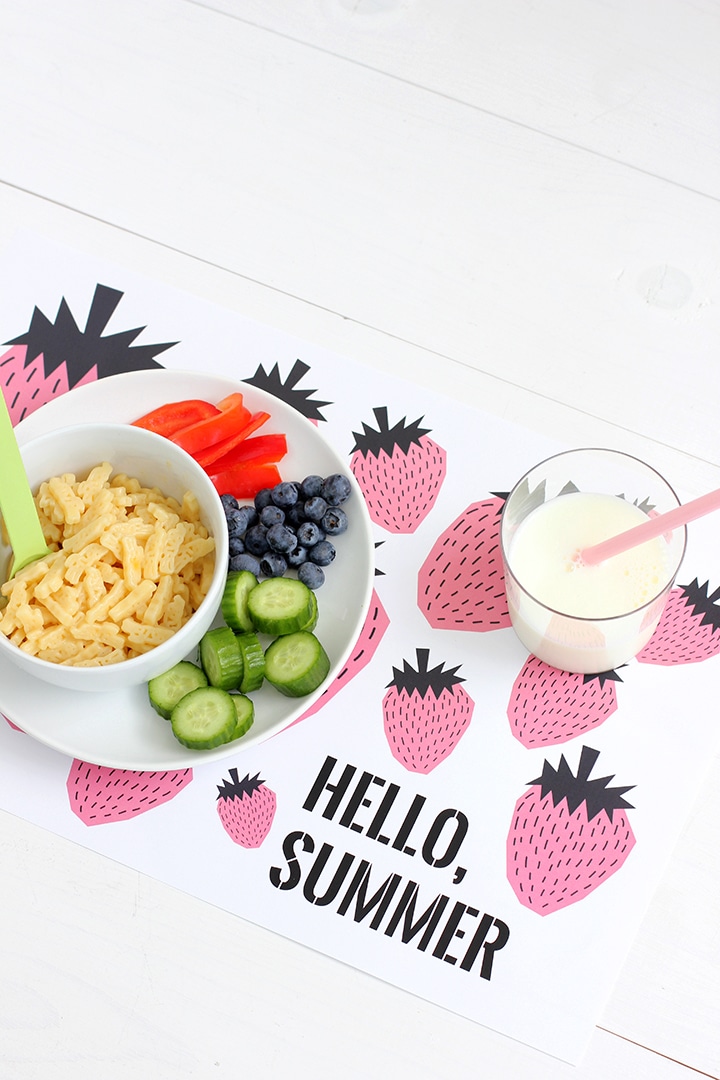 Photos by Sara Albers. This is a sponsored conversation written by me on behalf of Horizon Organic. The opinions and text are all mine.