Free Printable Tic Tac Toe Game with Goldfish
Free Printable Tic Tac Toe Game with Goldfish
This post has been sponsored by Goldfish® crackers. All thoughts and opinions are my own.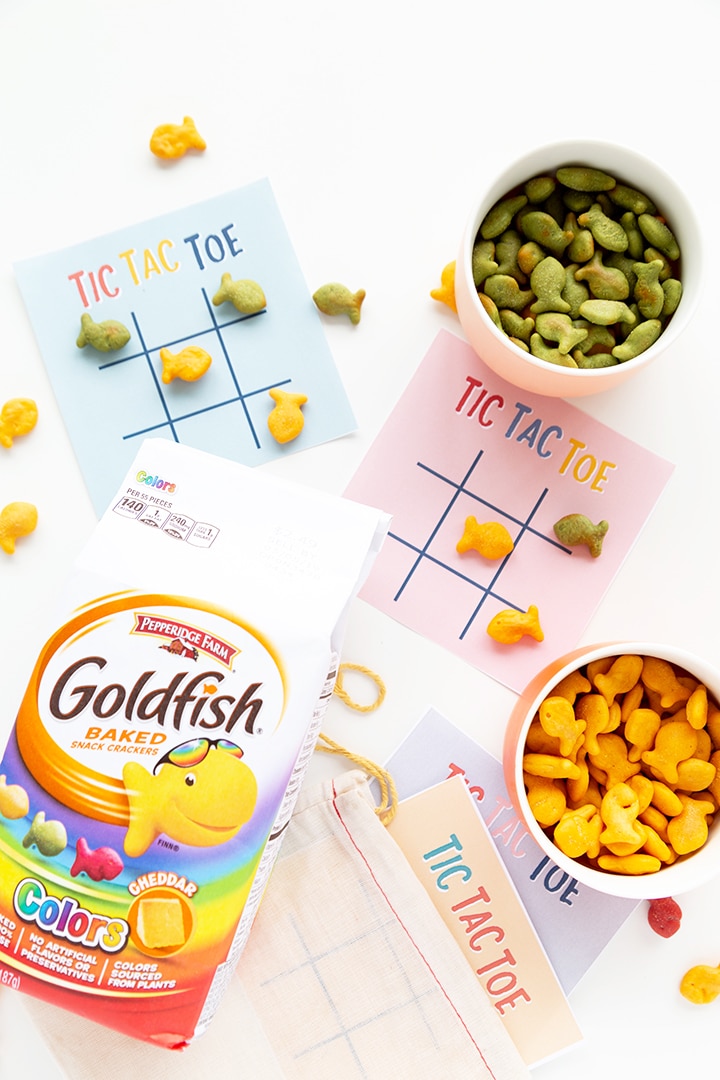 This time of year, we seem to be running around like crazy. Kids going every which way for one activity or another. We can be gone and on the go for hours at a time with the kids.
One thing we've learned that is so definitely true – we need to make sure and pack a few things to keep the little ones happy. Snacks are #1; little activities are #2. We are partnering with Goldfish® crackers today to share a little trick we have come up with to combine those two things. Goldfish crackers plus a little activity – our favorite Free Printable Tic Tac Toe Game with Goldfish.
Whether it is sitting at a sister's game, chilling in the car on the way to a practice, or keeping busy at a restaurant, we like to have the girls doing something other than staring at a phone. Crayons, coloring pages or a notebook are wonderful ways to combat boredom when on the go.
Today, we are sharing another favorite trick… a printable Tic Tac Toe sheet to play with Goldfish!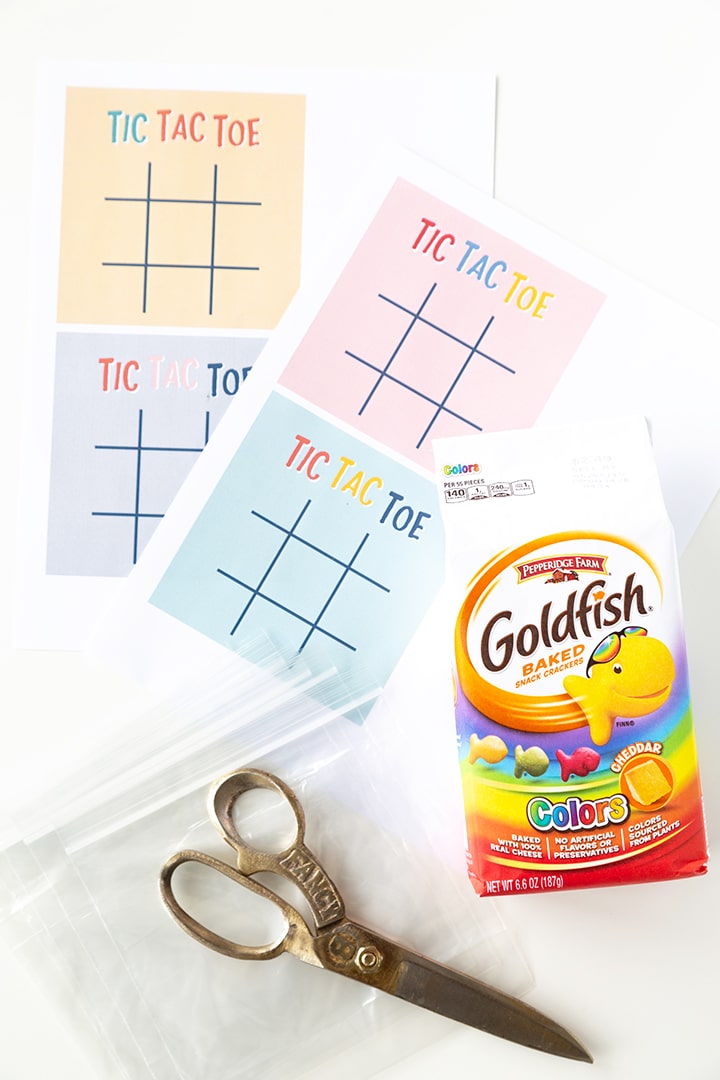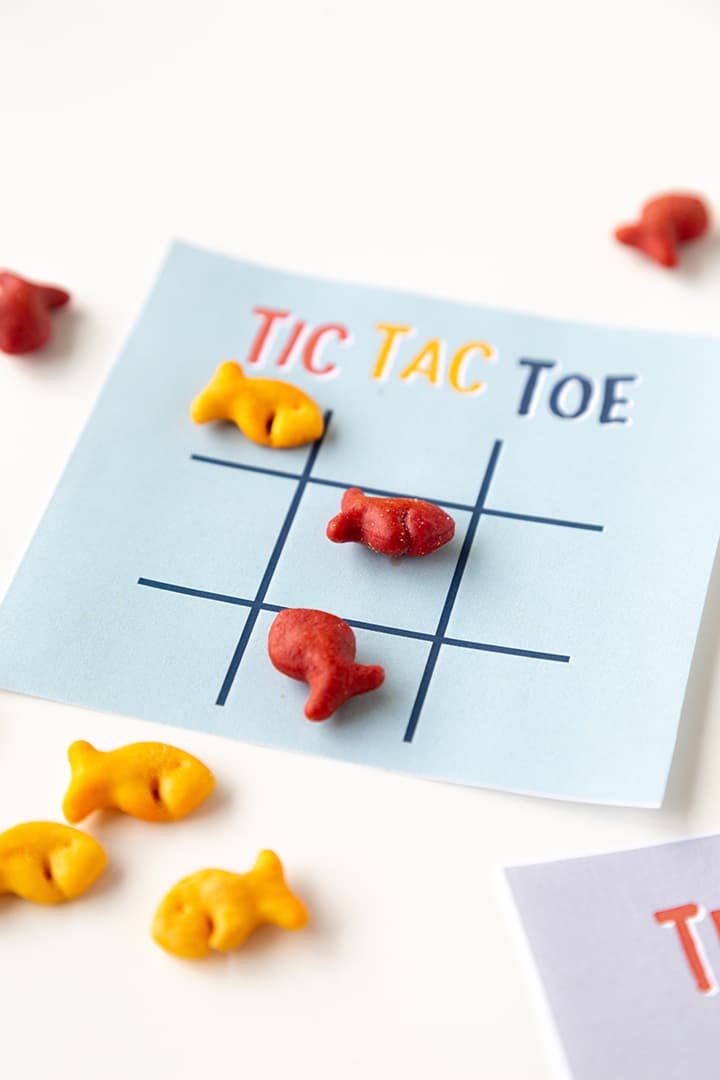 Print the Tic Tac Toe board right HERE. Then, cut out the printable. Slide the tic tac toe board into a baggie and add two colors of Goldfish for the game pieces. Toss in your bag and you are good to go!
This will for sure spark a smile from the kiddos! Who doesn't love a good ol' game of Tic Tac Toe? And how cute is to play with Goldfish as the x's and o's?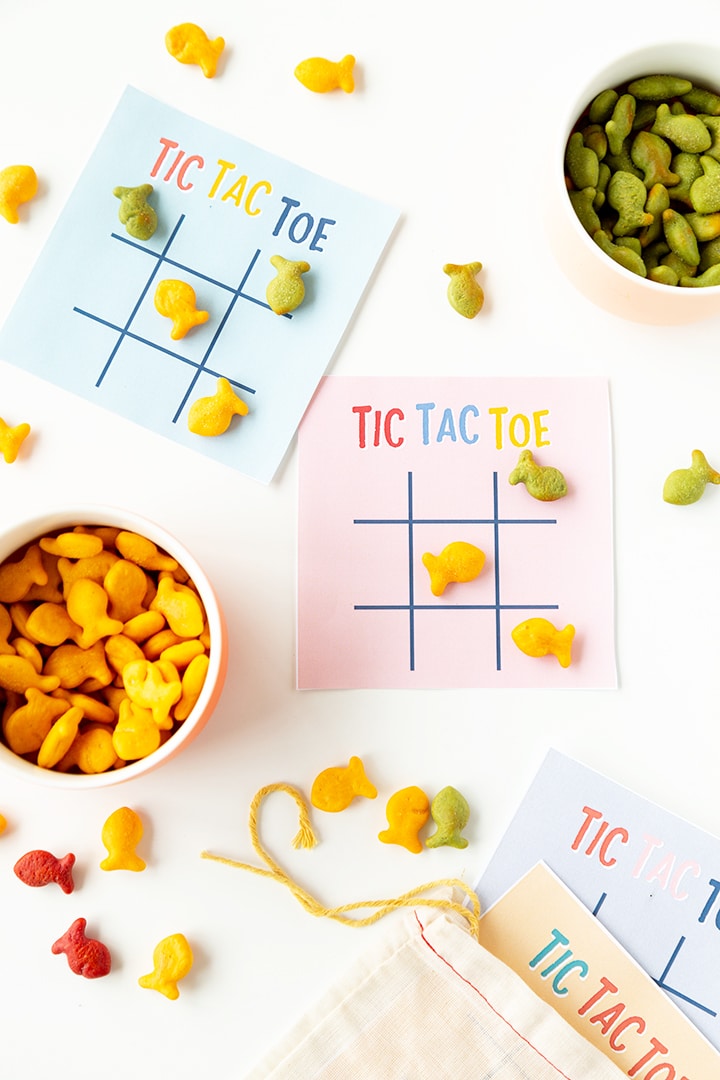 Our kids are such big fans of Goldfish. And it sure helps that Goldfish are always baked with real cheese with no artificial flavors or preservatives. Did you know that the Goldfish Colors crackers have colors sourced from plants?!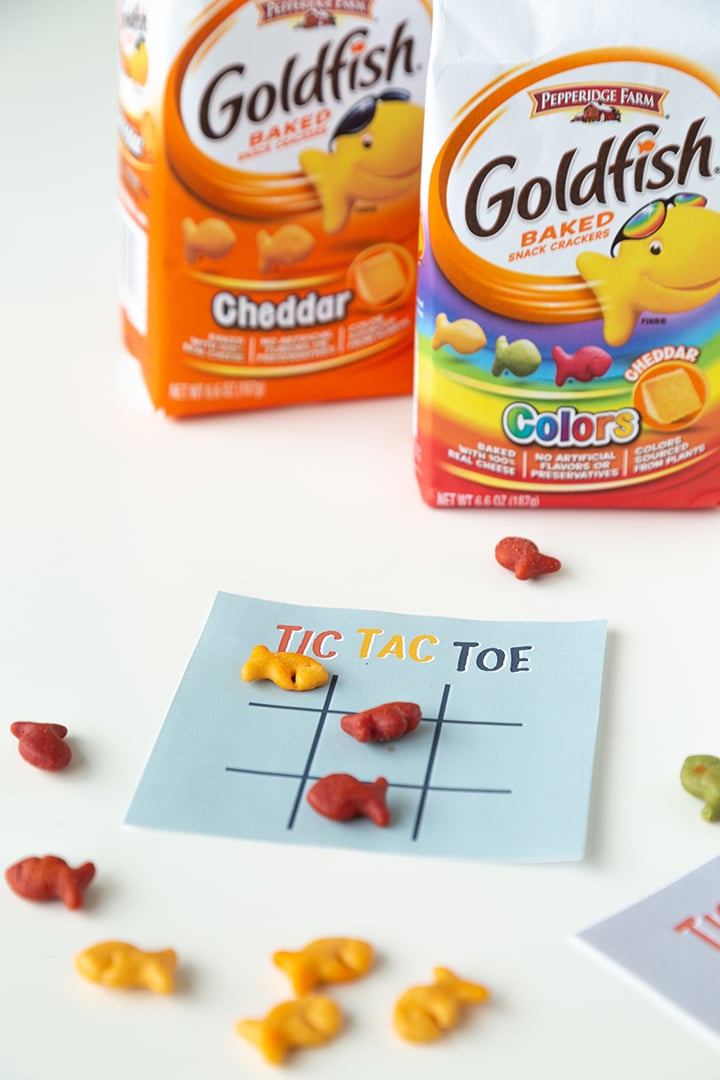 Playing tic tac toe has become a family fave at restaurants, long car trips and big sister's basketball practices. And playing with Goldfish crackers makes the game as delicious as it is fun! Plus, it's a snack we feel good about serving our kids. We also love to play hangman and a simple version of pictionary where you just draw whatever object you want and hope someone can guess it! It's fun with the little ones who are learning their letters to pick a letter and then have to draw something that starts with that particular letter.
Kids of all ages will be happy with an on-the-go game, along with Goldfish!