Friday Crush – Contrasting Kitchen Islands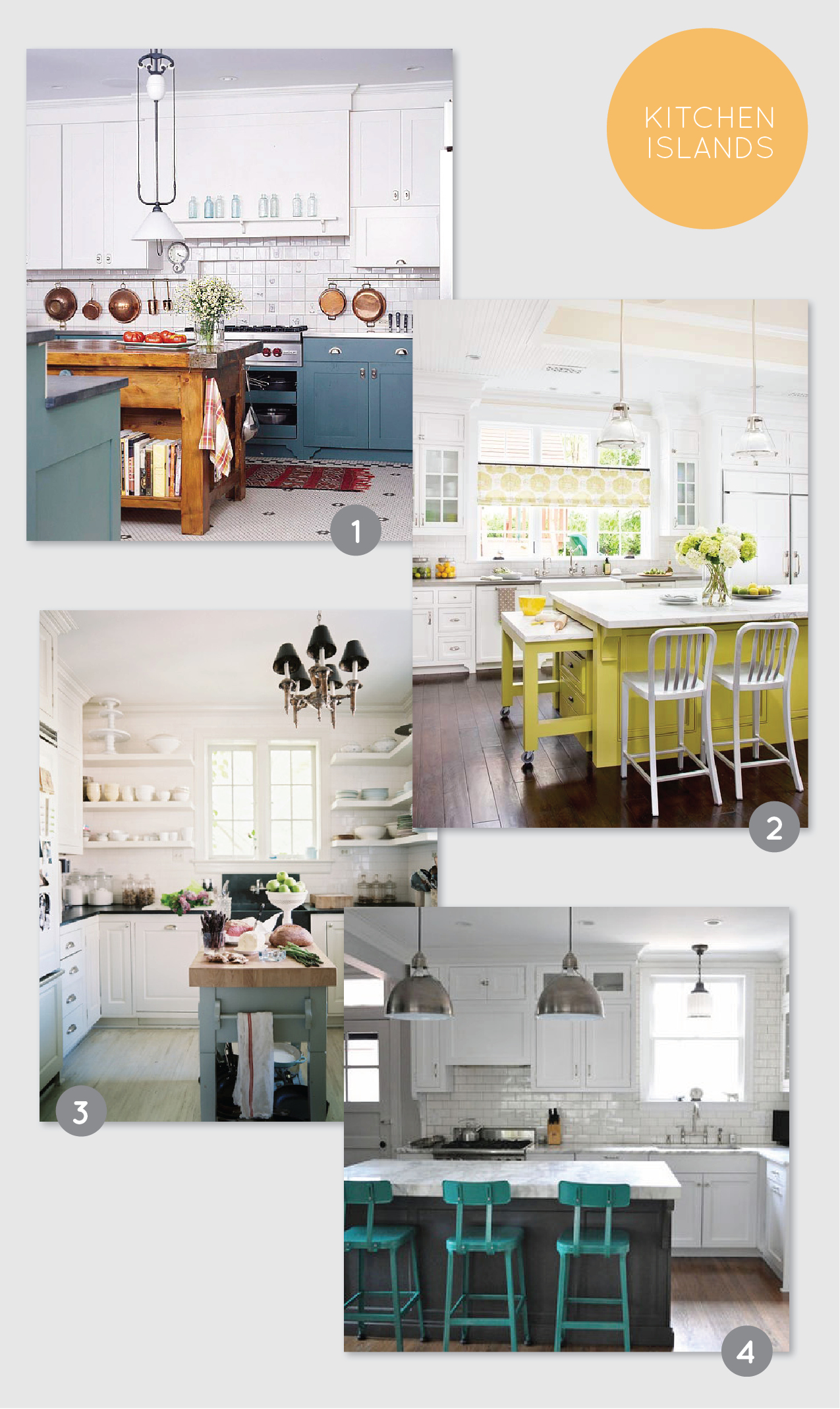 It really is amazing how one piece of furniture can transform a room. In this case, I am dreaming of what a new kitchen island could do. I have been eying contrasting pieces.
See what I have been crushing on…
1. Natural Wood Contrasting Island
3.  Grey and Butcher Block Top Island
4. Marble Top with Turquoise Stools
Have a lovely weekend!
Sara