Frozen Monster Banana Bites Recipe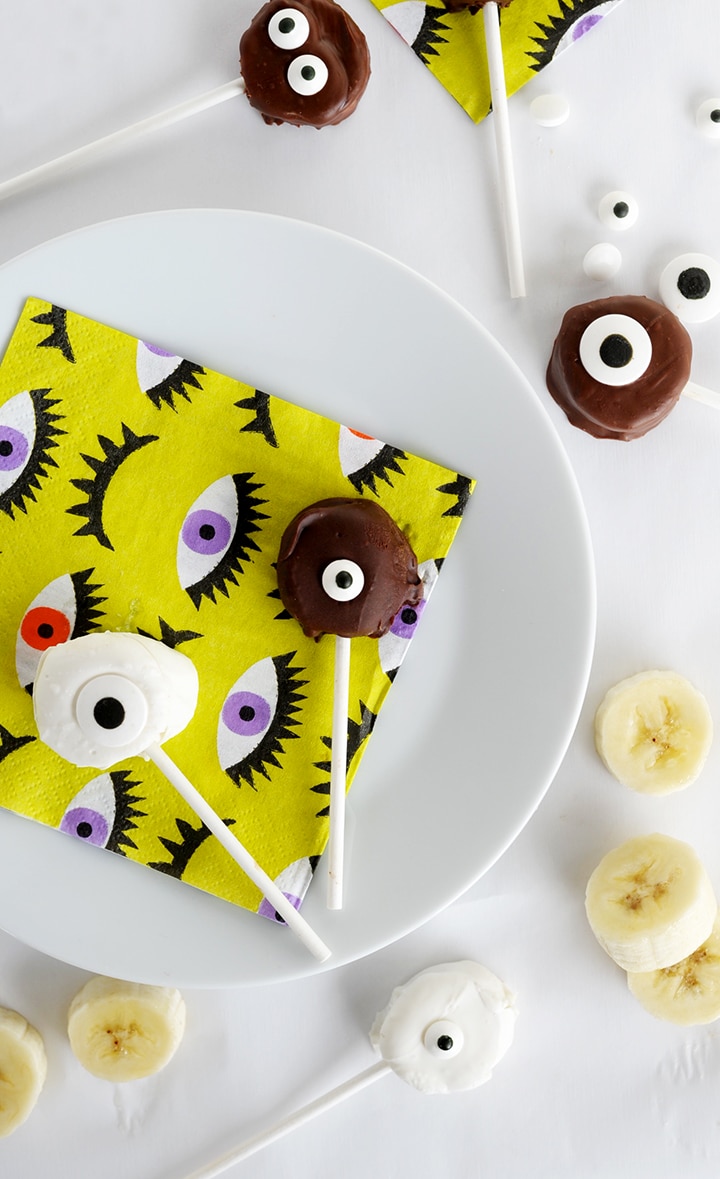 Okay guys, I've got such a fun treat to make for the kids this Halloween – Frozen Monster Banana Bites! The girls and I were running errands this weekend and saw the edible eyeballs and we knew it was time to make some monster treats. These bite-sized monster banana bites were a hit with the girls and they loved putting the candy eyeballs on each one. And I love getting some fruit incorporated into treats this time of year.
It doesn't take much time or many ingredients to whip these little monsters up. A few bananas, some chocolate – we used both white, milk and semi-sweet – and you are ready to make these. And here are a few other easy Halloween treats we love making for the kids – use this free printable Trick or Treat snack bag label,  and a mango smoothie with ghost straws for the littles.
Read more for the Frozen Monster Banana Bites Recipe…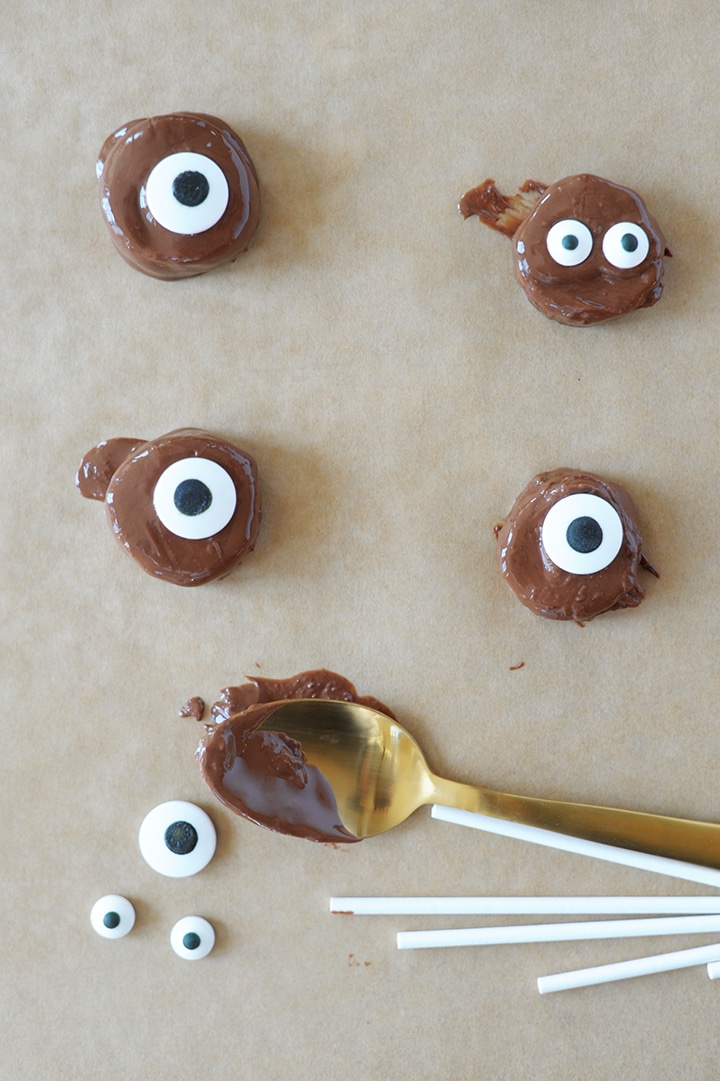 Frozen Monster Banana Bites Recipe
Ingredients:
1 bunch of ripe, but still a bit firm bananas
chocolate – we used white melting chocolate, semi-sweet chips and milk chocolate chips
Steps:
Melt chocolate as per directions or put chocolate chips in a double boiler with a 1/2 teaspoon of coconut oil to make chocolate smooth and a bit more liquid to make it easier to dip bananas in.
Cut bananas into 1/2 inch slices and using a fork, dip each slice into the chocolate coating each side. Place each slice on a parchment lined cookie sheet. Put an eyeball, or two or three, on each chocolate-dipped banana slice. Put cookie sheet in freezer for up to three hours to set. About twenty minutes in, pull sheet out and insert lollipop sticks, then freeze fully.
Pull from freezer and serve!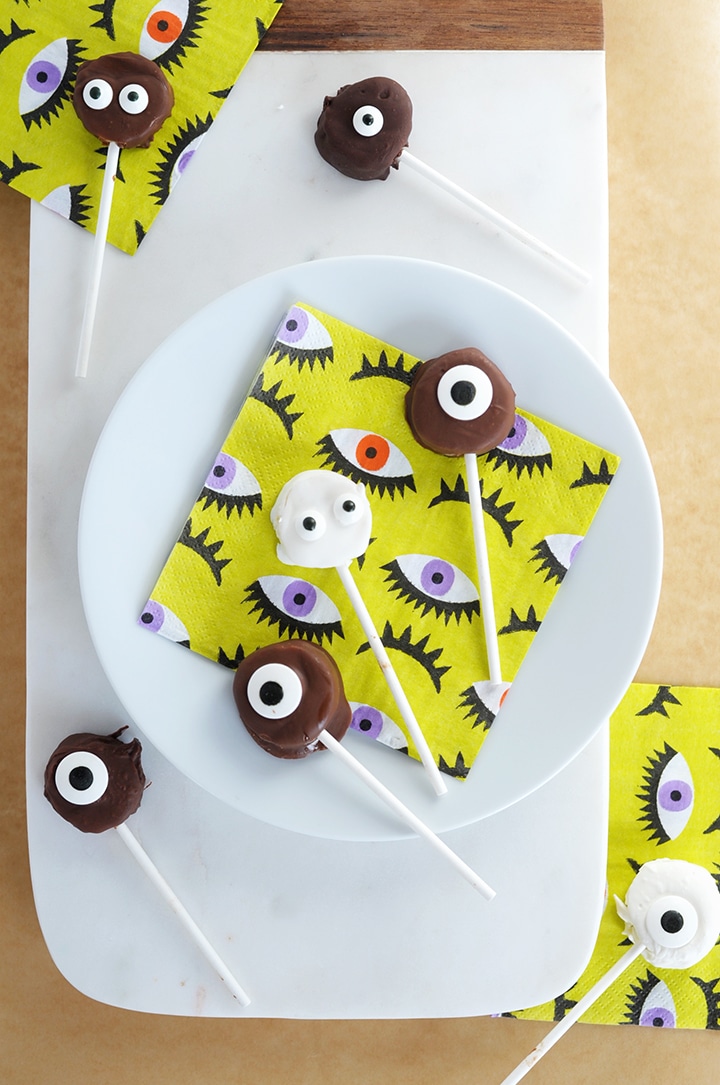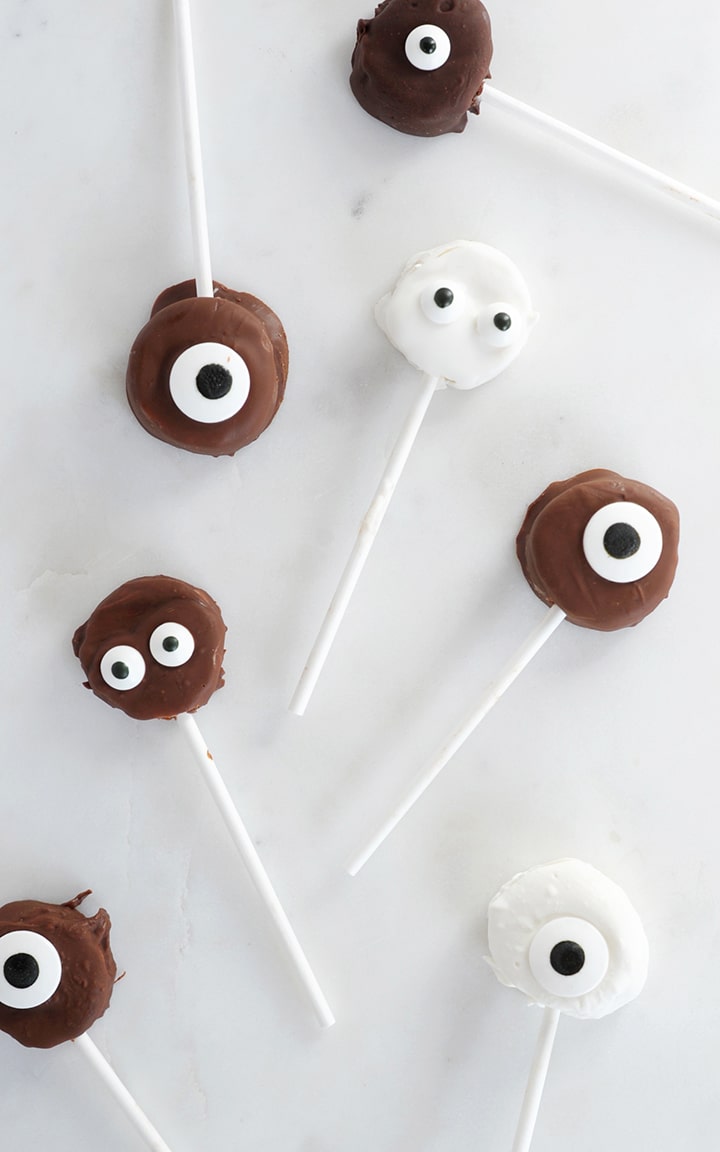 photos by Melissa Fenlon.