Summertime is the perfect time to perfect making these Fruit and Herb Infused Ice Cubes! Simple to make and perfect for cocktails and mocktails alike. Check out how to make them below.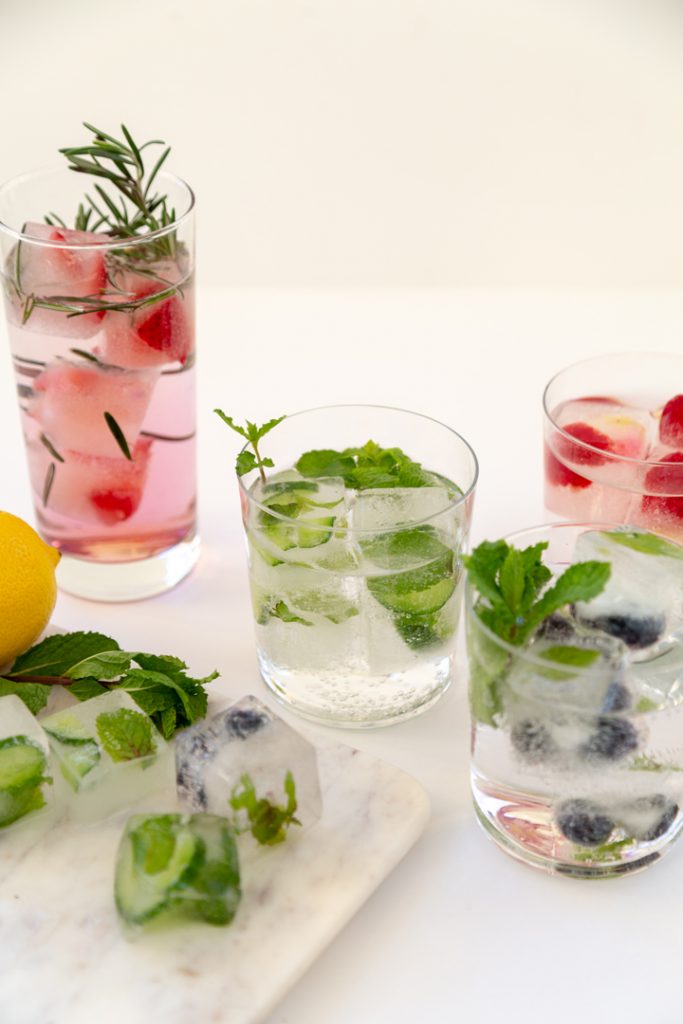 If you are anything like us, the cucumber and mint water at the spa is an all time favorite. Adding simple herbs and fruit into ice cube trays can really dress up any drink. From plain water, to cocktails and mocktails. We love to add these speciality ice cubes into cocktails to dress them up and add flavor and texture!
How to make Fruit and Herb Infused Ice Cubes?
Our favorite silicone ice cube trays are the secret ingredient! We like to use the large square ice cube trays bu the smaller size are fabulous as well. We love to pair herbs with fruit – like blueberries and mint, or cucumber and mint (get that spa like taste), berries and basil and more! You can find the full tutorial for Fruit and Herb Infused Ice Cubes over on hunker.com.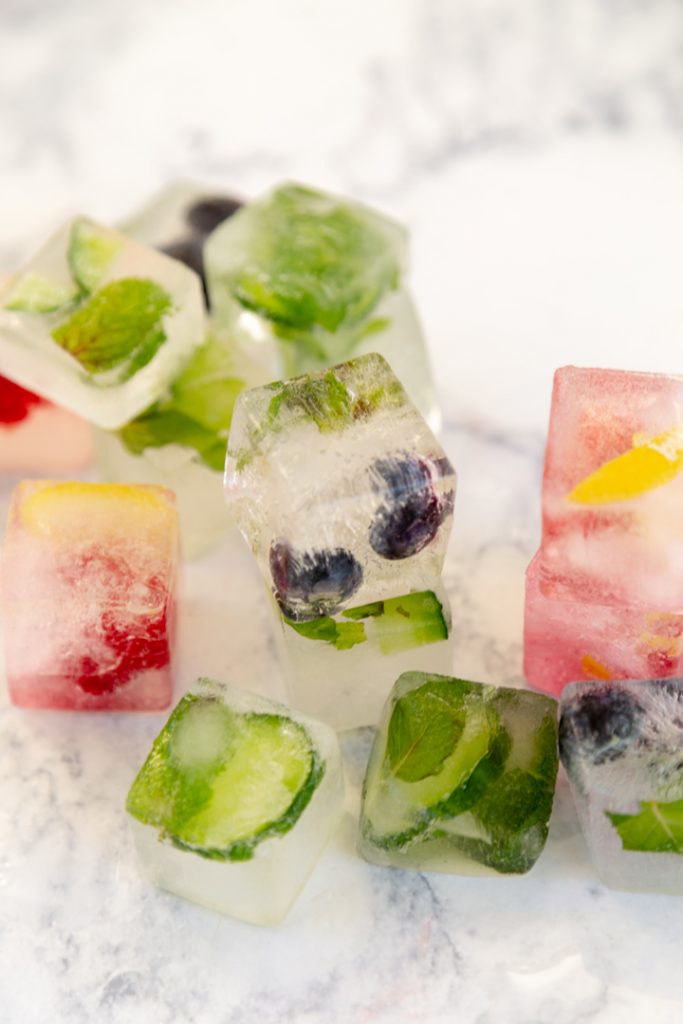 Summer Cocktail Ideas
This Mango Blackberry Vodka Cocktail works perfectly with infused ice cubes. We recommend adding the mint and blackberries to ice cubes for this one!
Also we love this Blackberry Tequila cocktail recipe! Wouldn't a basil infused ice cube taste delish in this one?
This Blueberry Lemonade cocktail would be so good with the blueberries and herbs right in the ice cubes! Even some little lemon slices in the ice!
This Spicy Paloma cocktail would work so well with infusing ice cubes with sliced jalapeños and tiny lime slices. I cannot wait to try this one!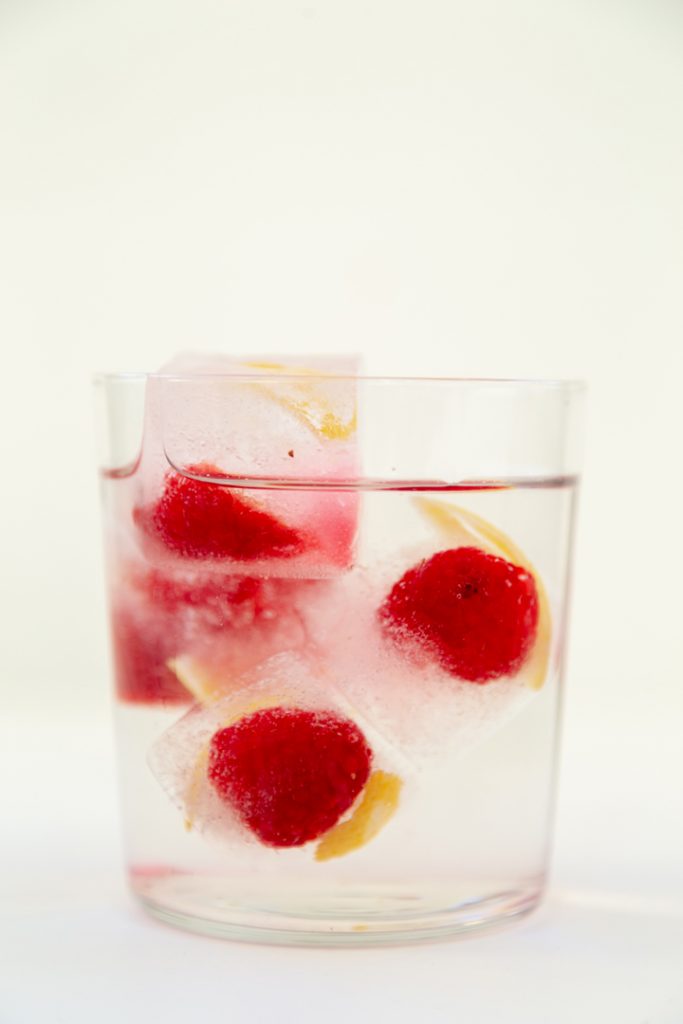 Don't forget some other summer cocktails favorites –