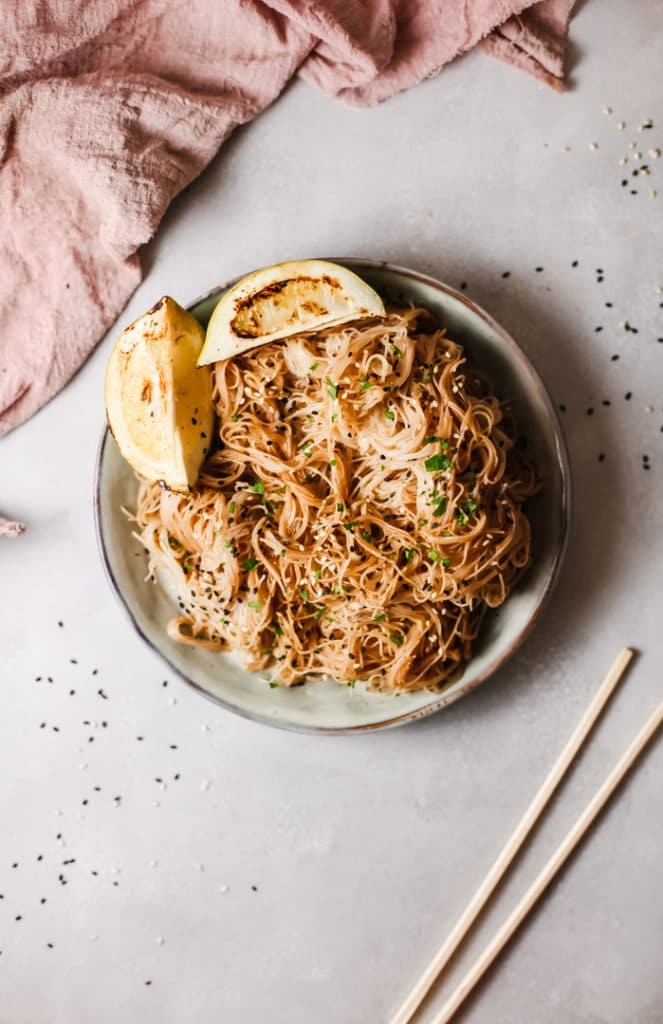 If you are anything like us, garlic noodles are a family favorite. We always order them for take out. Well, today we are delighted to share a favorite Garlic Noodles Recipe with you!
This recipe is fresh, aromatic, filling and way better than any takeout option! We used this super thin rice noodles that I got at my local asian market. You can use any type of pasta you prefer (have just tried them with spaghetti and they are SO good as well). You can find thin rice noodles at most grocery stores as well.
I like to serve them with a roasted lemon wedge on the side. Just cut the lemon and place it with the flesh side down in a skillet over medium heat. That brings out all the juices and sweetness of them lemon!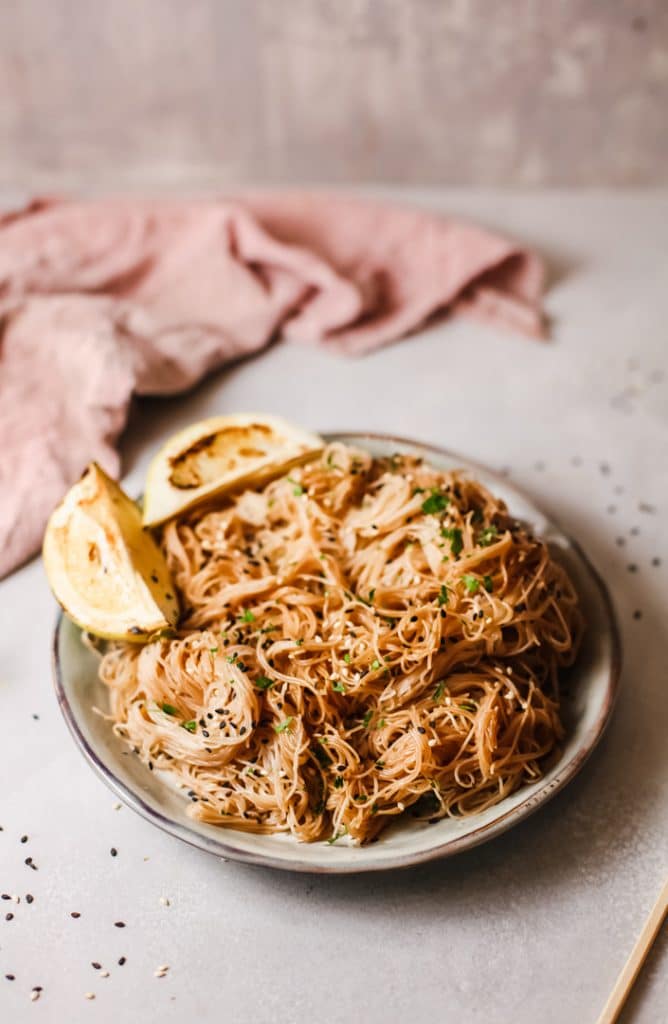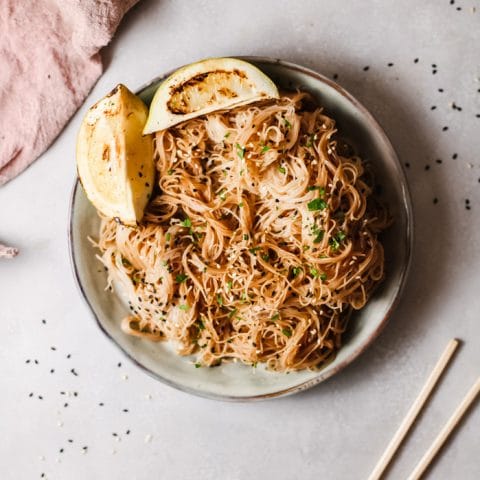 Garlic Noodles Recipe
Better than takeout Garlic Noodles recipe is perfect anytime of year! Use thin rice noodles or angel hair pasta or spaghetti.
Ingredients
8 Ounces rice noodles, cooked according to package directions
⅓ Cup soy sauce
2 Tbsp brown sugar
2 Garlic cloves, minced
1 Onion, minced
1 Tsp ginger, grated
2 Tbsp sesame oil
2 Tbsp oyster sauce
2 Tsp curry
¼ Cup coconut milk
Lemon juice
Instructions
Heat the sesame oil in a large pan over medium heat. Add onion and cook until translucent. Add garlic and cook until fragrant for around 1 minute.


Add curry and ginger and cook for 1 more minute. Incorporate soy sauce, brown sugar and oyster sauce and bring to a gentle simmer. Mix in coconut milk.


Incorporate the cooked rice noodles and stir to evenly coat everything.

Cook for 2 more minutes.


Serve and drizzle with lemon juice.