Gift Guide for the Kitchen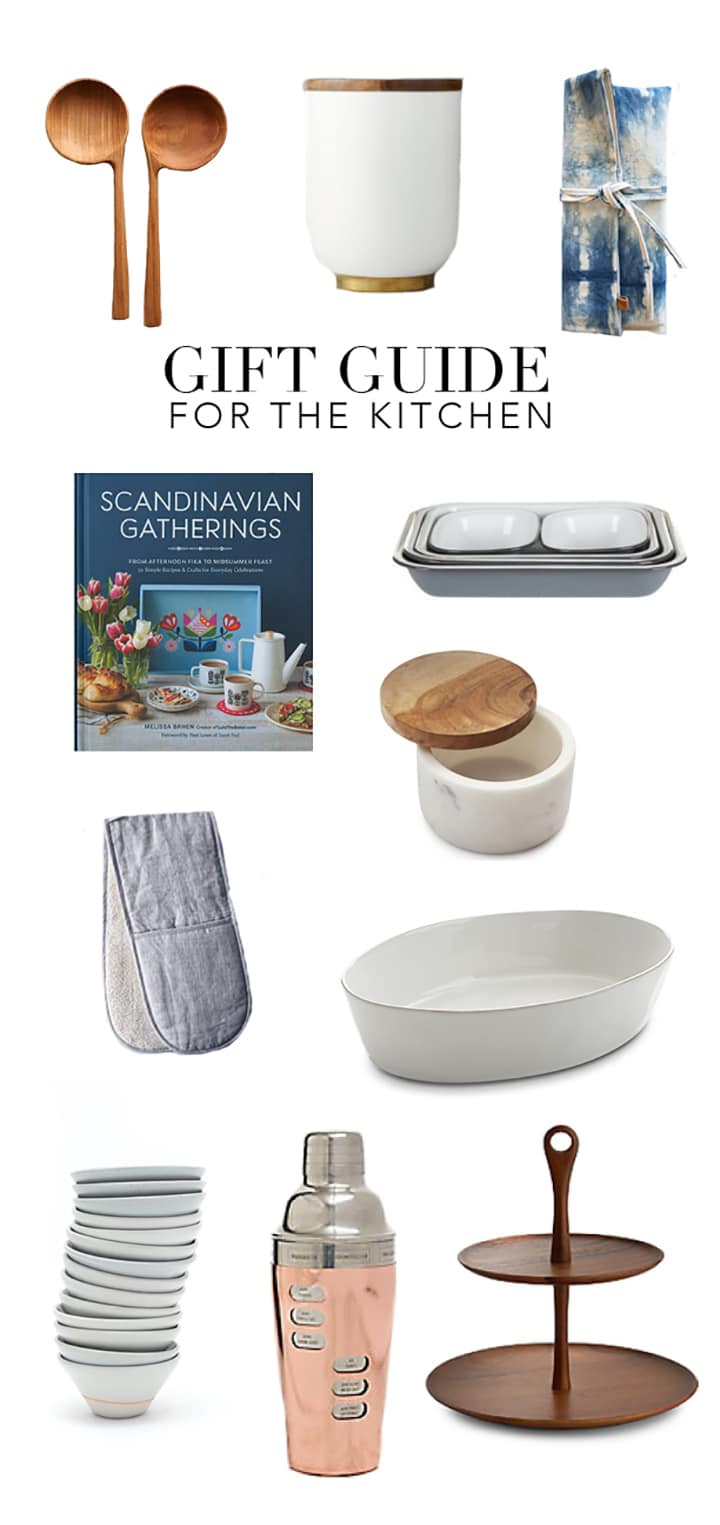 'Tis the season for gift guides. We've put together some of our favorite gifts to give for your friends and family who love anything to do with the kitchen. From handmade wooden spoons to a beautiful craft and cookbook, to our favorite baking dish, we think you'll find something you love too!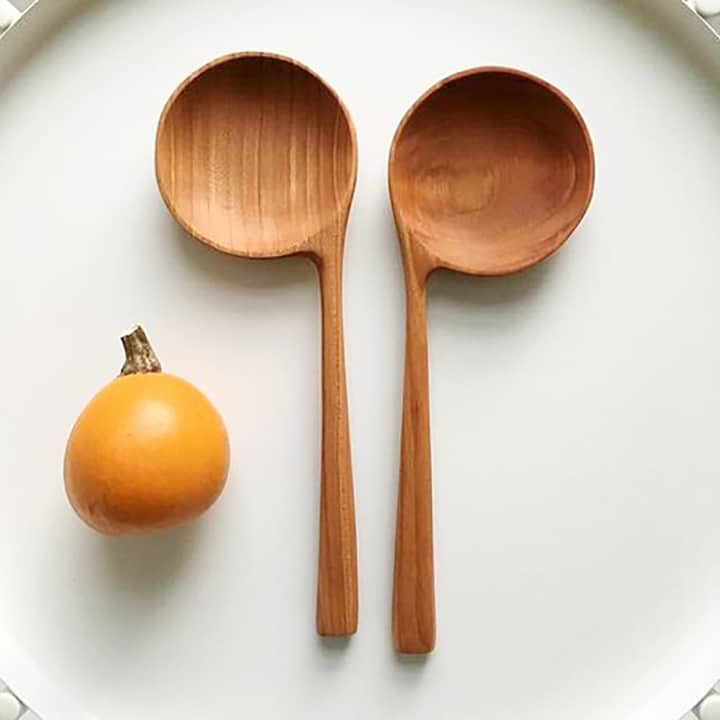 Cherry Moon Wooden Spoon Set from Karina K Steele. These beauties are handmade in her Maine workshop. Such a perfect gift for the holidays.
Echo Medium White and Gold Canister from CB2. A great addition to anyone's kitchen.
Indigo Dyed Canvas Picnic Roll from Live Free Creative. A hand-dyed, hand sewn picnic roll.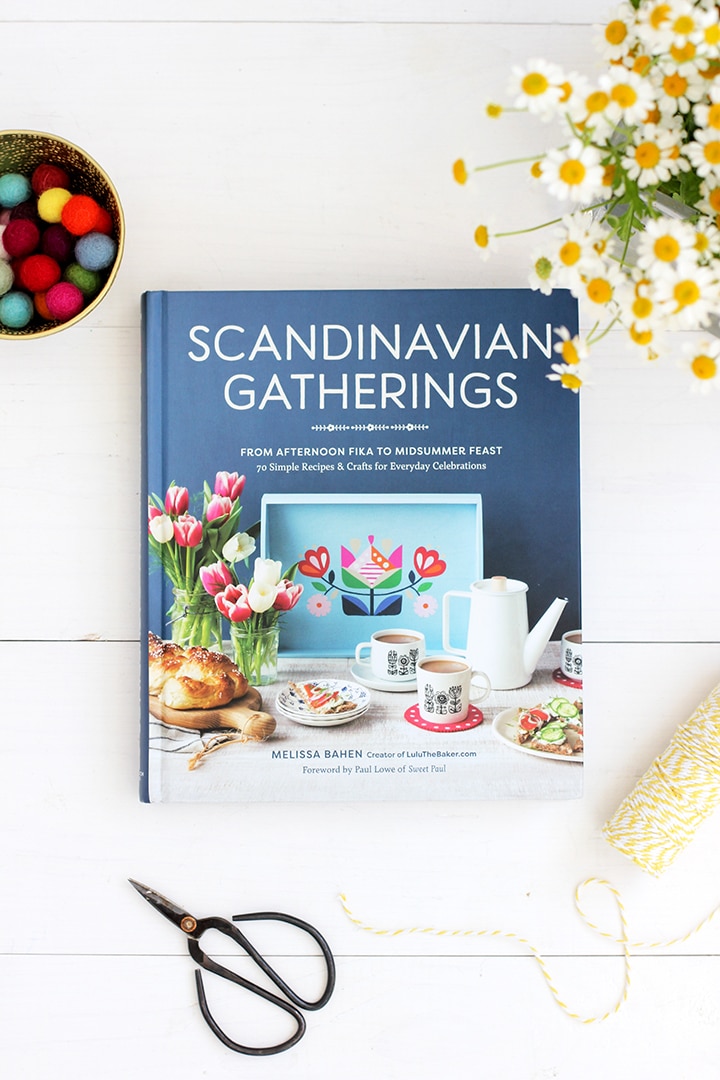 4. Scandinavian Gatherings book by Melissa Bahen. A gorgeous book full of fabulous DIY projects and recipes to celebrate hygge.
5. Enamel Bake Set. We love anything enamelware. It's simple, versatile and a great addition to the kitchen.
6. Marble Wood Salt Keeper from sur la table. Sometimes the littlest gifts are the perfect thing. You can pair this with some gourmet salt, too.
7. Food52 x Farmhouse Pottery Double Oven Mitt. Everyone could use a new oven mitt, right? This one is a great collaboration from Food52 and Farmhouse Pottery.
8. Marin White Oval Baking Dish from Crate and Barrel. The loveliest shape for a baking dish!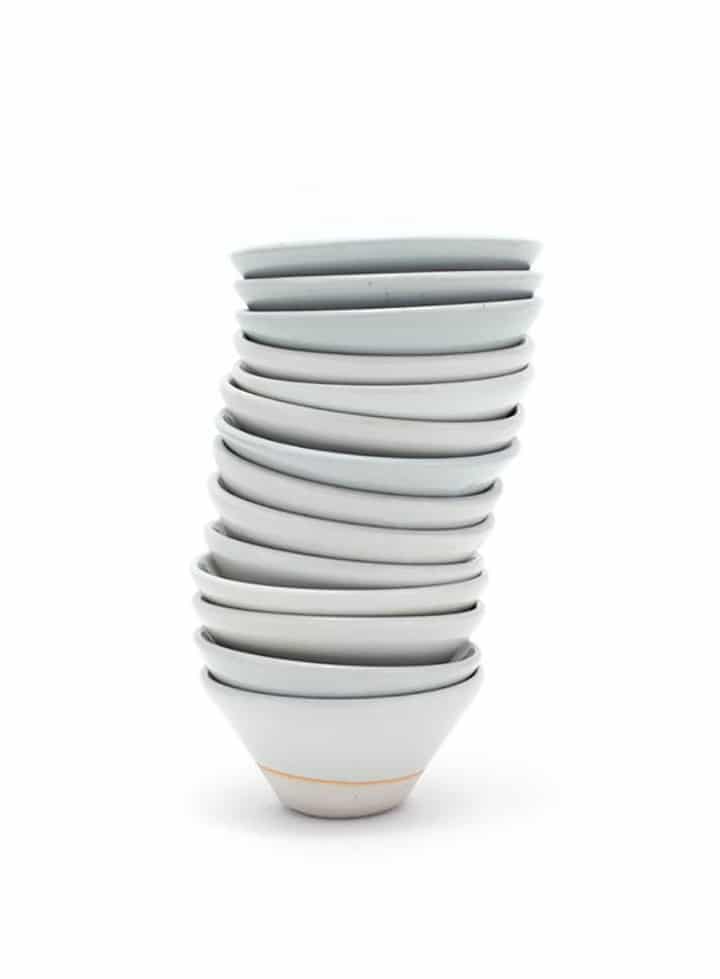 9. Ceramic Bowls from WRF. Both Sara and I love everything from this ceramic studio in California.
10. Cocktail Shaker at Paper Source. Gift this cocktail shaker with some pretty cocktail glasses for the sweetest gift.
11. Nambe Wood Tiered Stand. This will become a classic piece to whomever you gift this to!