Green Smoothie Bowl Recipe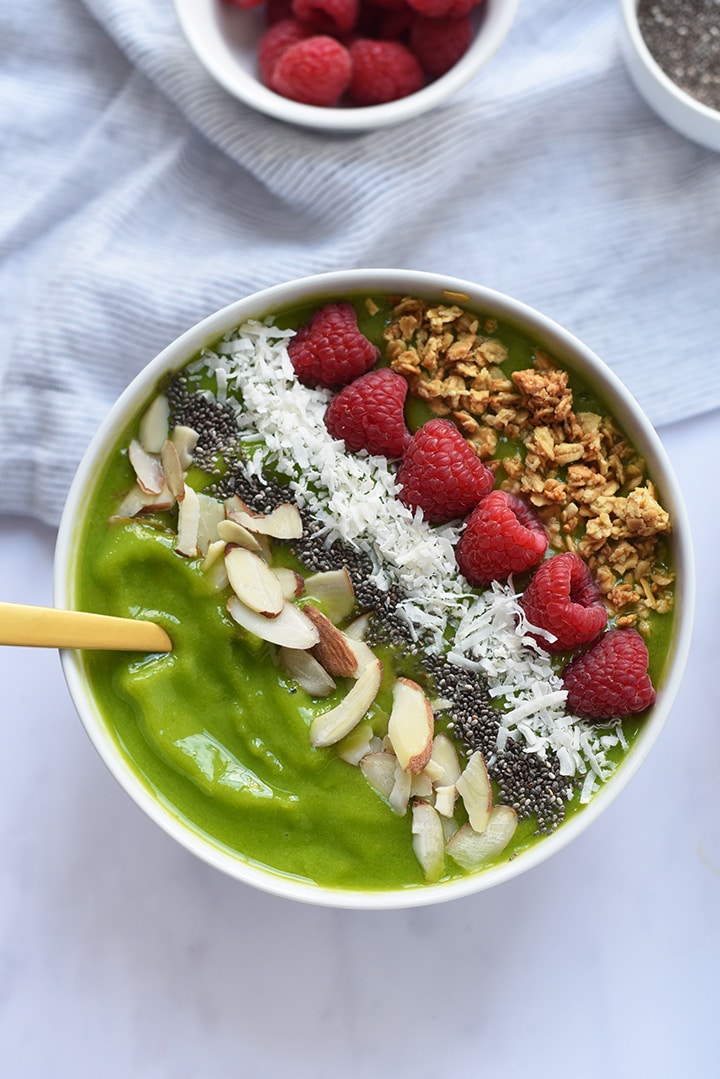 Who's ready for a more health-focused start to the new year? I know we are! One of our big goals for the new year is starting our day off on the right foot with a healthy breakfast. That's why we're sharing one of our go-to breakfasts today. We teamed up with Silk to share our favorite Green Smoothie Bowl Recipe.
This green smoothie bowl packs a big punch with protein, fruits and veggies. We find it gives us the energy we need in the morning and helps us stay on track with good-for-you choices the rest of the day.
Read more for the recipe and video!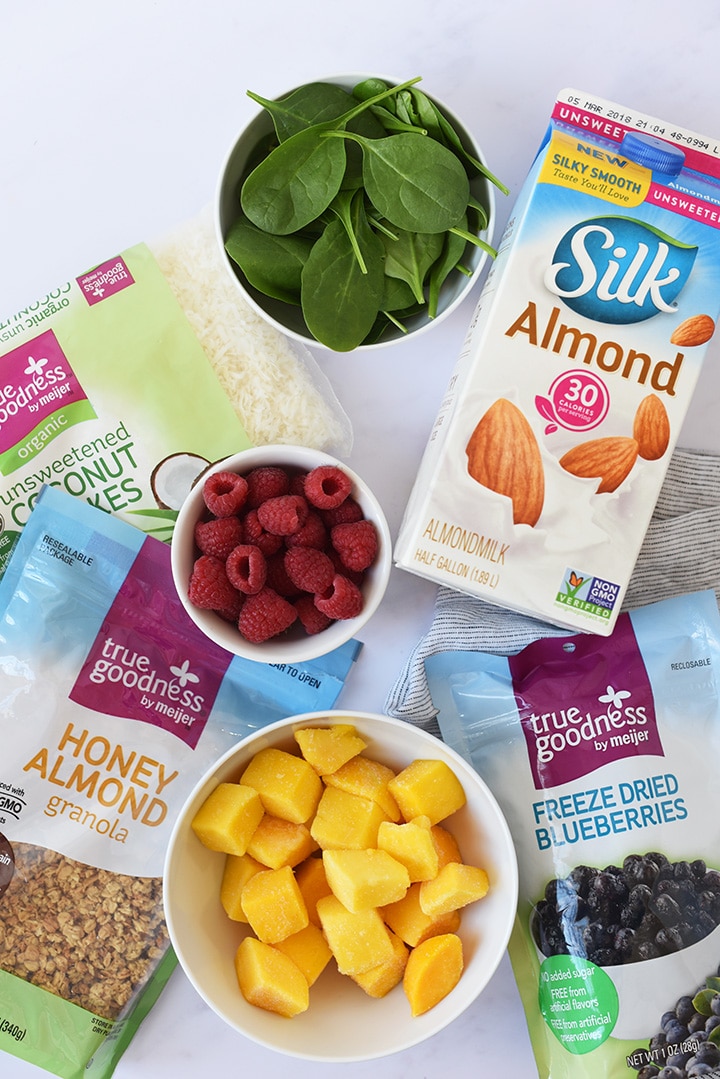 Green Smoothie Bowl Recipe
1 cup frozen mango chunks
1 cup fresh spinach
½ banana, fresh or frozen
1/2 cup Silk unsweetened almondmilk
handful of ice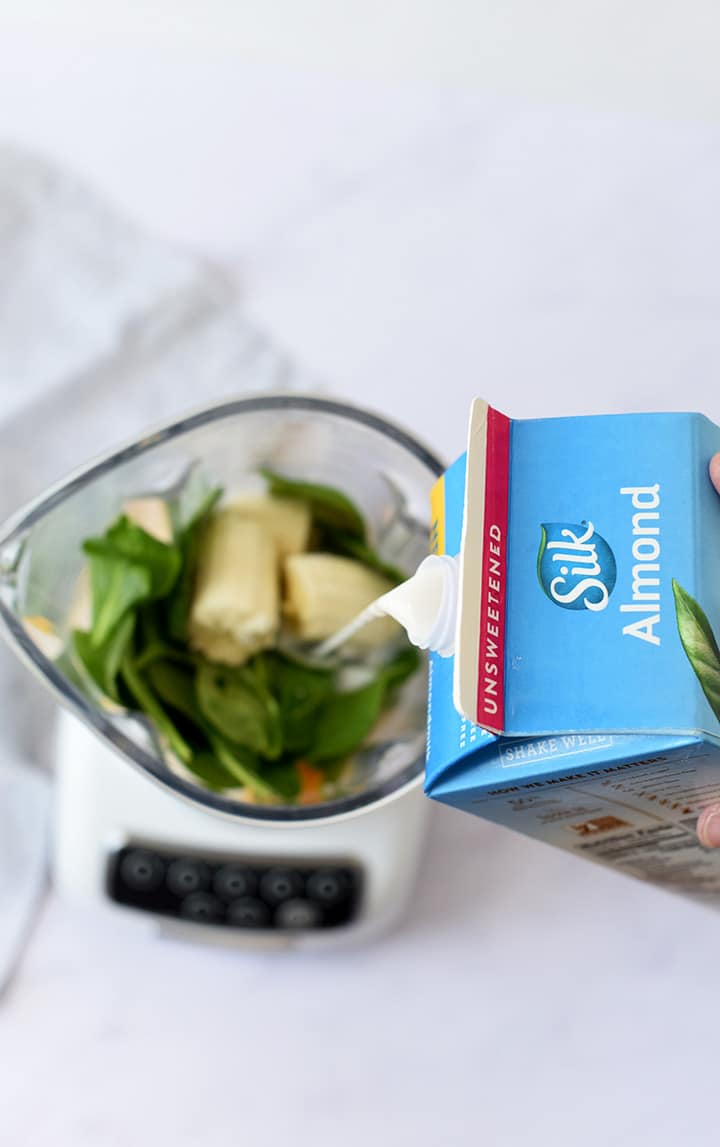 Add mango, spinach, banana, Silk almondmilk and ice to blender. Blend until smooth. Liquid amount is based on your blender. We like to start with ½ cup of Silk almondmilk, but add more or less, depending on the power of your blender.
Pour smoothie in bowl and top with your favorite toppings like granola, unsweetened coconut flakes, chia seeds, sliced almonds and fresh berries. Enjoy!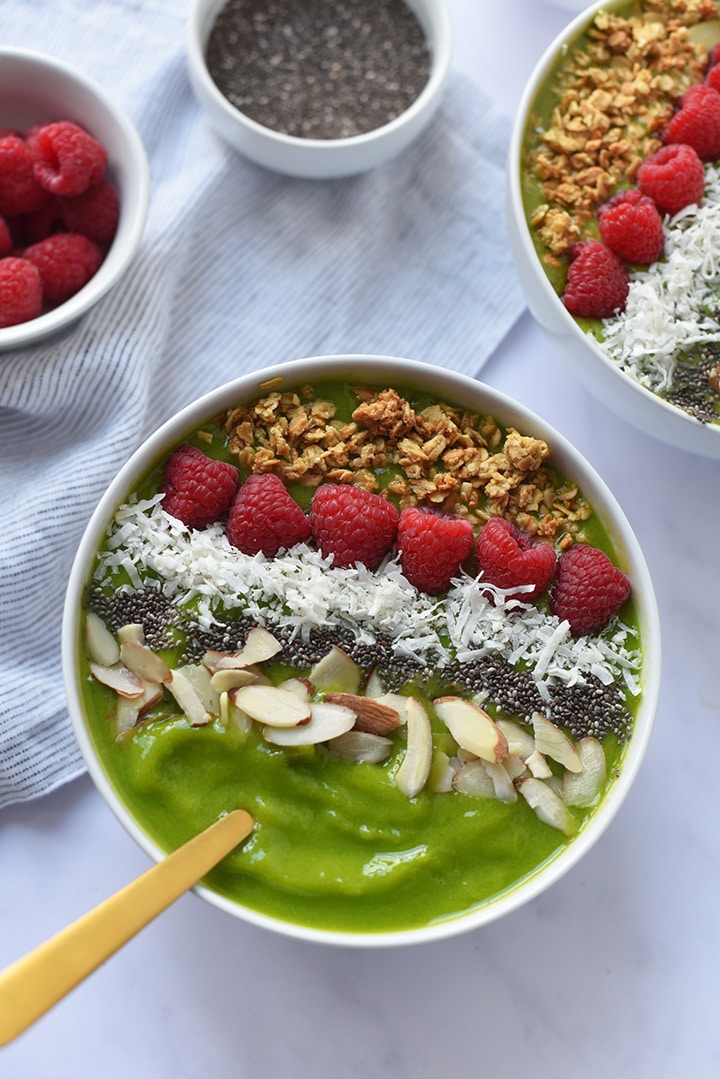 We love using Silk unsweetened almondmilk in our smoothie bowls for the added protein. We find that we don't want any added sugar in our smoothies, so Silk's unsweetened almondmilk is our fave.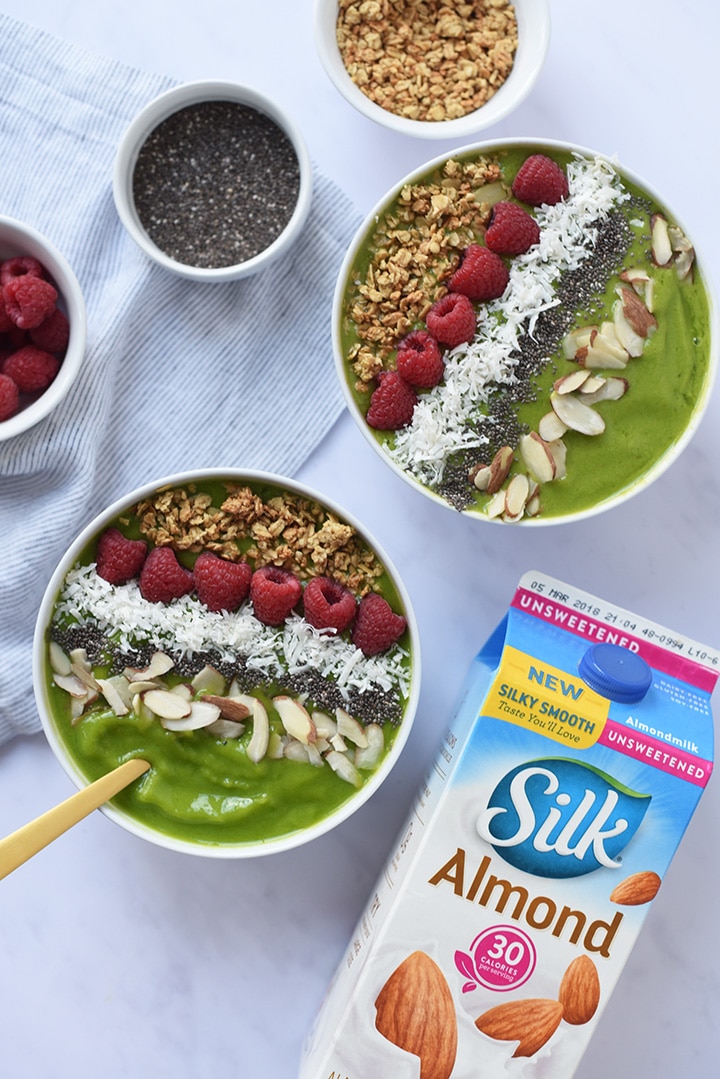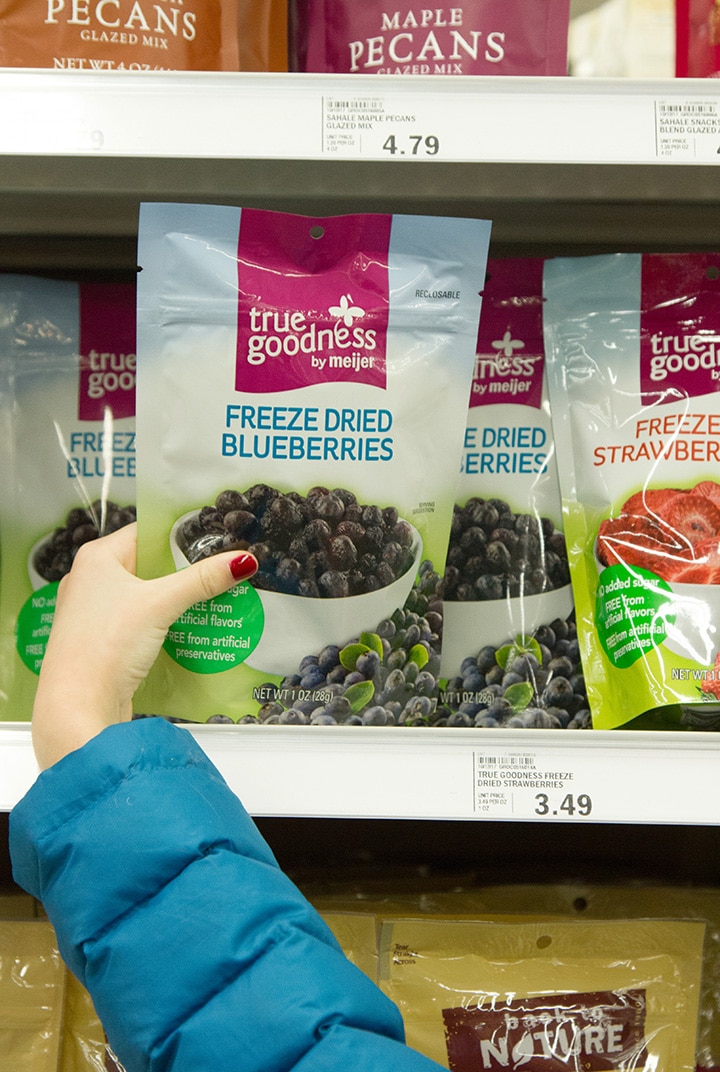 Some of our favorite toppings for our green smoothie bowl include chia seeds, granola, nuts such as sliced almonds or walnuts, fresh berries like raspberries or blueberries, and sliced bananas and strawberries. We also love freeze dried fruits, like blueberries on our smoothies. We're loving the True Goodness brand by Meijer. We picked up their granola and cranberries too for our smoothie bowl.
Starting our day with a smoothie bowl really helps us make better snacking choices the rest of the day, too. Your body remembers how good it feels when you give it protein and whole foods.
Another one of our other favorite smoothie bowl combinations includes a berry power bowl with frozen berries, banana, Silk almondmilk and almond butter. Top with banana slices, chia seeds and pumpkin seeds.
We hope these smoothie bowls help you achieve your goals for the new year!
For more recipe ideas, visit Silk on Pinterest.