This post has been sponsored by Glad Products Company. All thoughts and opinions are my own.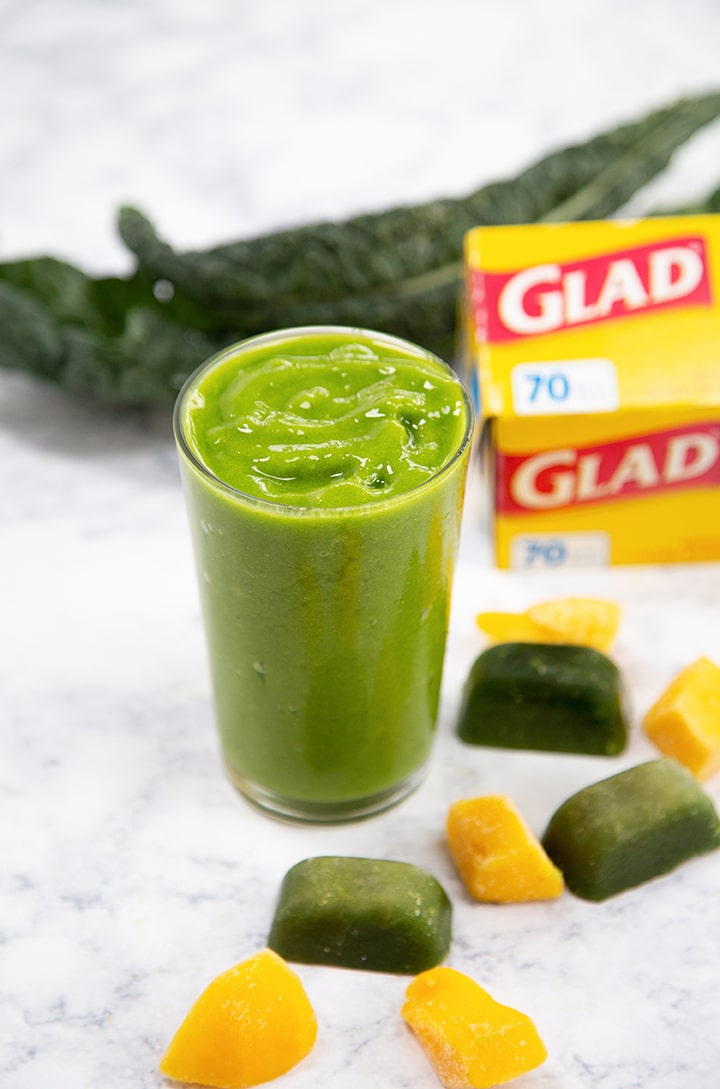 What better time than now to share our favorite trick to add some power greens to your morning smoothies? So many of us start the new year with a healthy kick after the holidays, am I right?! We have partnered with Glad® Press'n Seal® to show you how to make Green Smoothie Ice Cubes. These little power green ice cubes are so simple to make and can turn any smoothie into a green machine.
We used to make the girls' baby food using this same technique. Simply puree/blend the greens and pour into ice cube trays. Cover with Glad Press'n Seal and freeze. The Glad Press'n Seal creates an airtight seal on almost any surface, so no need to worry about spilling the greens in the freezer.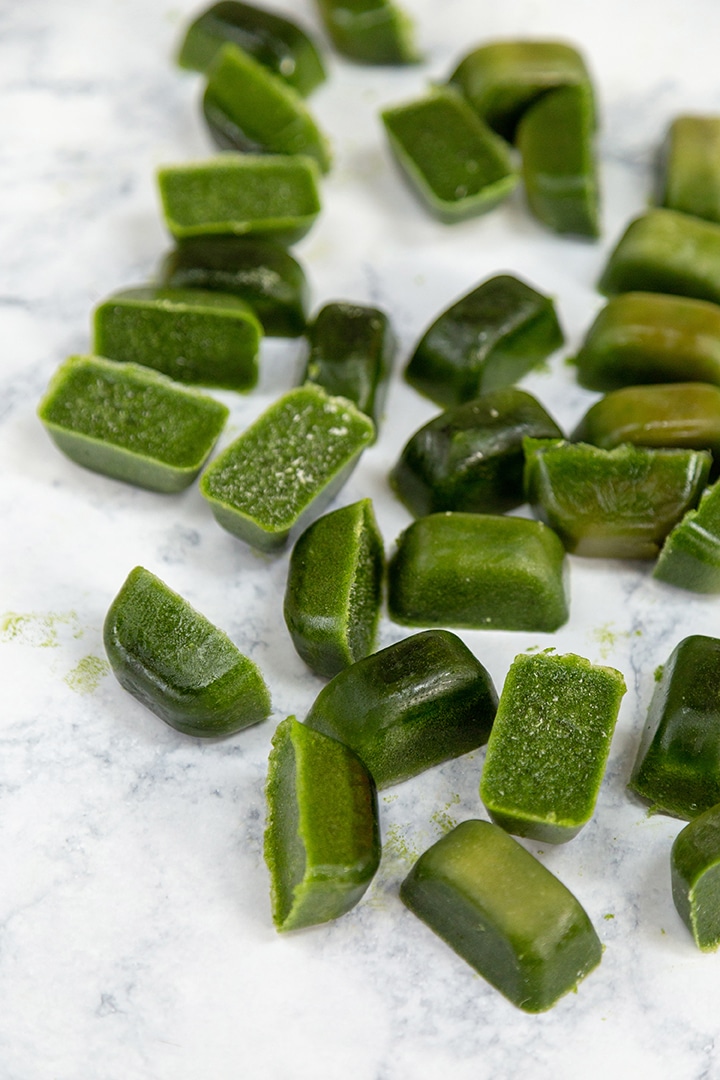 Green Smoothie Ice Cubes
2 cups washed spinach, tightly packed
1 cup washed chopped kale, tightly packed
About ½ cup water (depending on blender)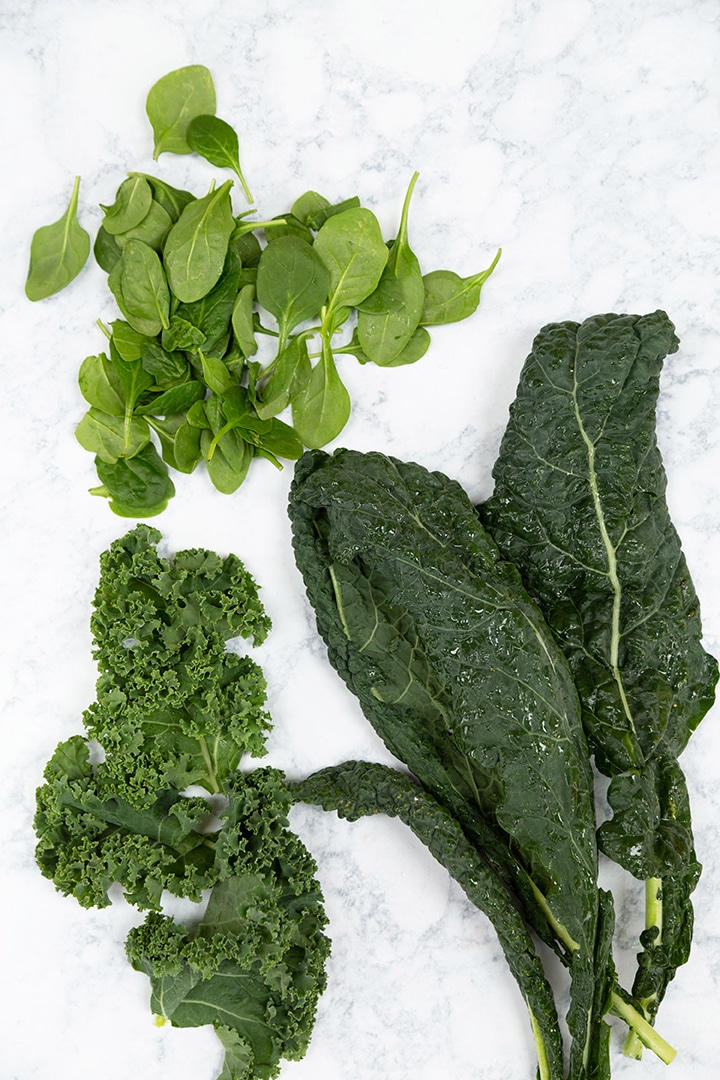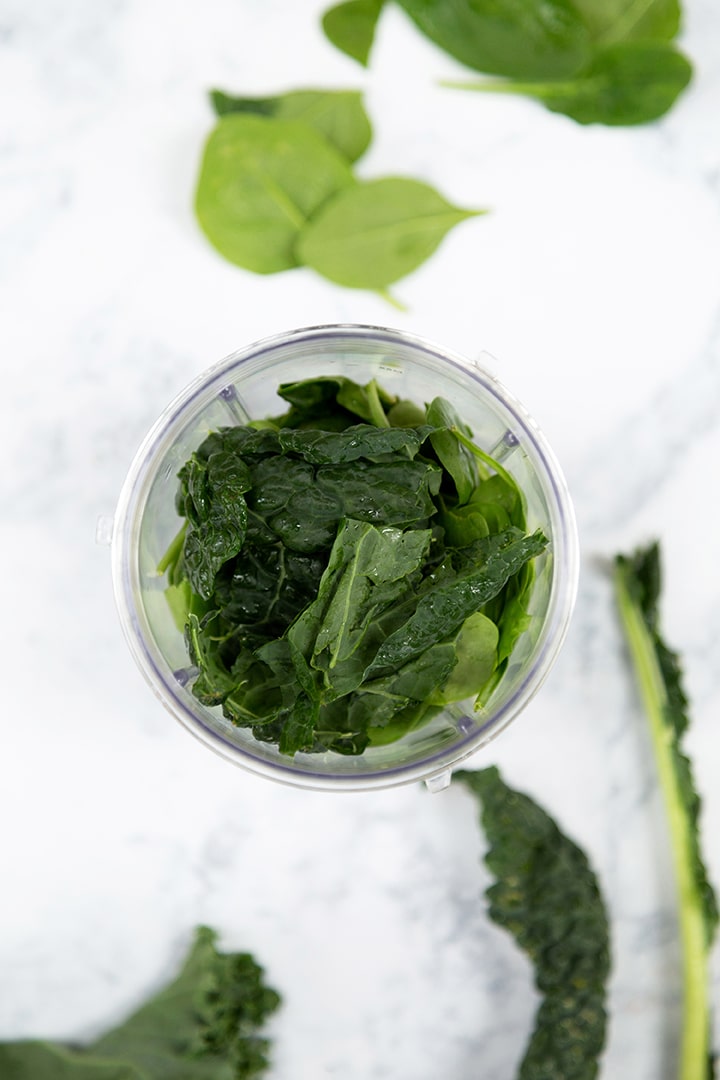 Make sure to wash the greens. Toss the spinach and kale into a blender. Add water. Blend until smooth (about 15 seconds). Pour the mixture into the ice cube tray. Cover the ice cube tray with Glad Press'n Seal. This will give the green smoothie ice cubes an airtight seal. Freeze overnight. Once frozen, flip the tray and pop out the cubes onto the Glad Press'n Seal. We have found that Glad Press'n Seal works so much better than foil or plastic wrap. It seals completely without sticking to the ice cubes.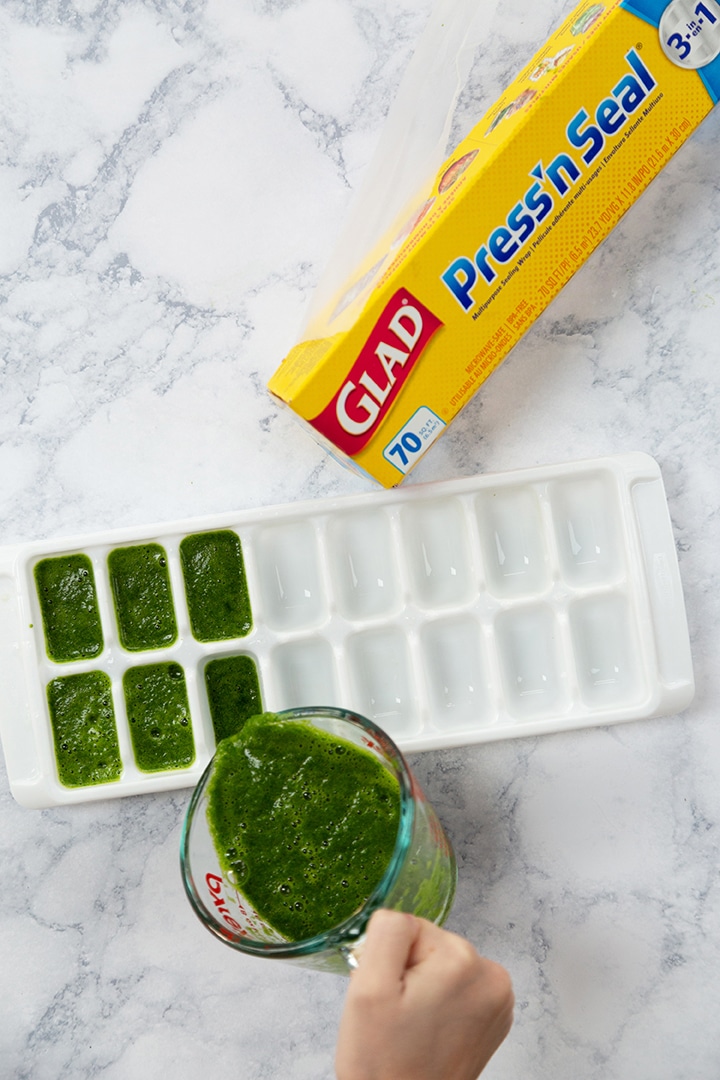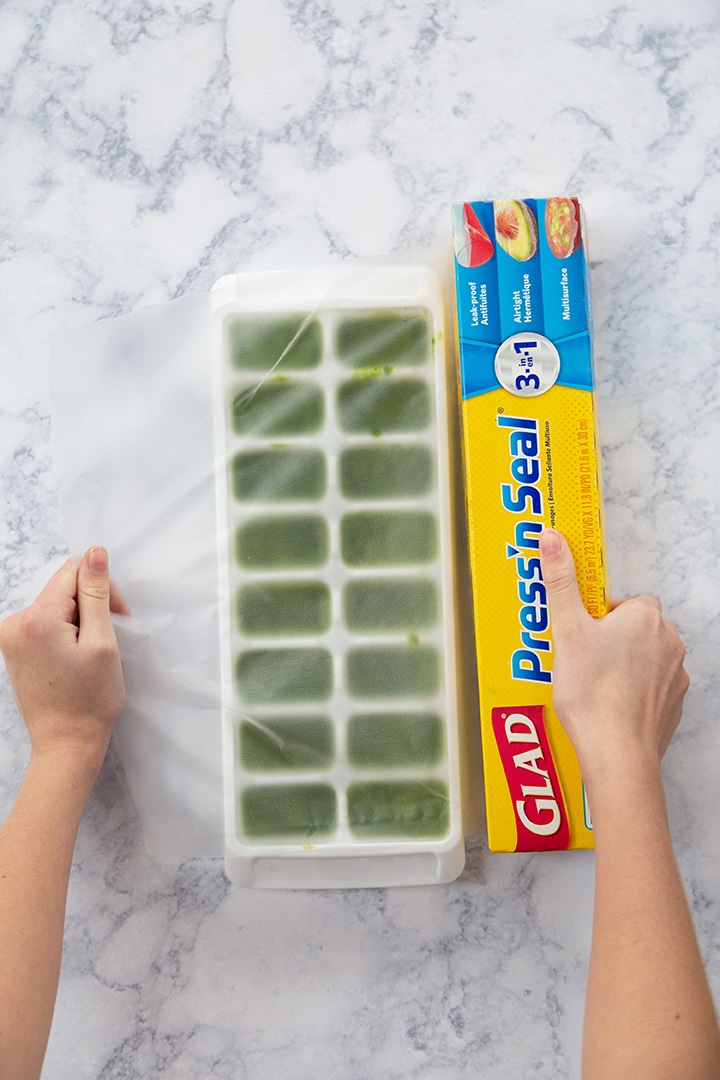 When you are making a smoothie, toss in a few green smoothie ice cubes. Two cubes are equivalent to about ½ cup of greens in a smoothie recipe. We love to do 4 green smoothie cubes, ½ cup frozen mango, one banana and ½ cup almond milk.
You can grab your spinach, kale, frozen fruit and Glad Press'n Seal at Walmart. Love to get it all at my one stop shop. We use the Glad Press'n Seal for everything! It keeps food fresher, longer with an airtight and leak proof seal that is 10 times tighter than plastic wrap. Did you know it seals to plastic, wood, metal and more?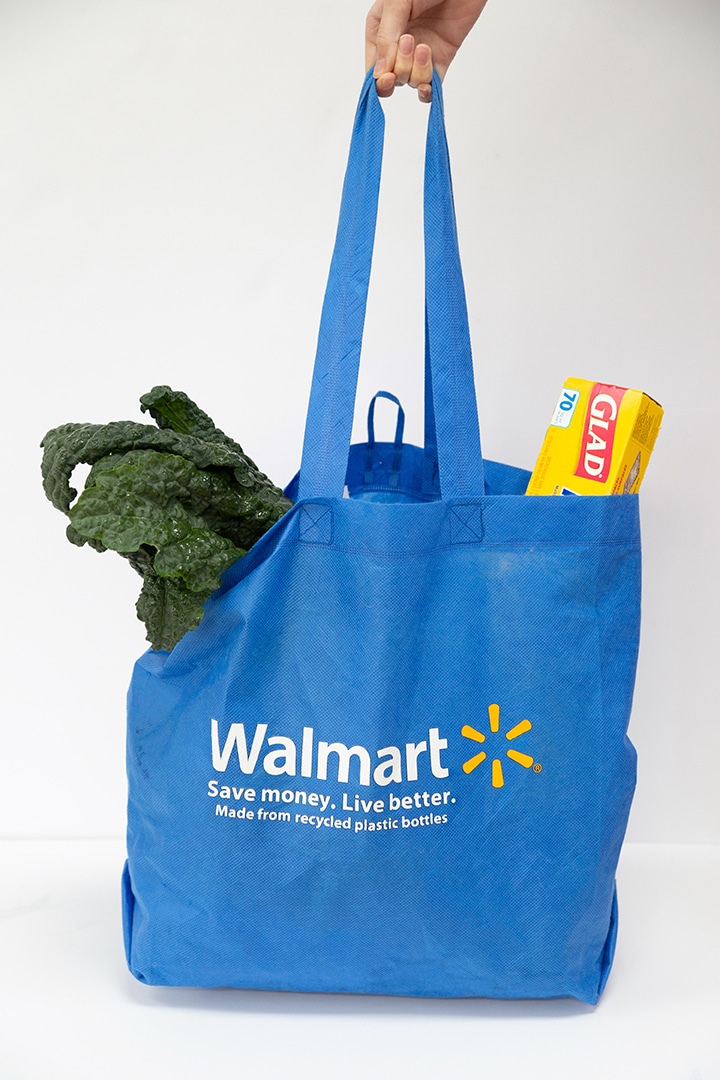 Enjoy these green smoothie ice cubes! It really does make those morning smoothies so much quicker to make, and we love to make batches of these on Sunday nights in preparation for the week.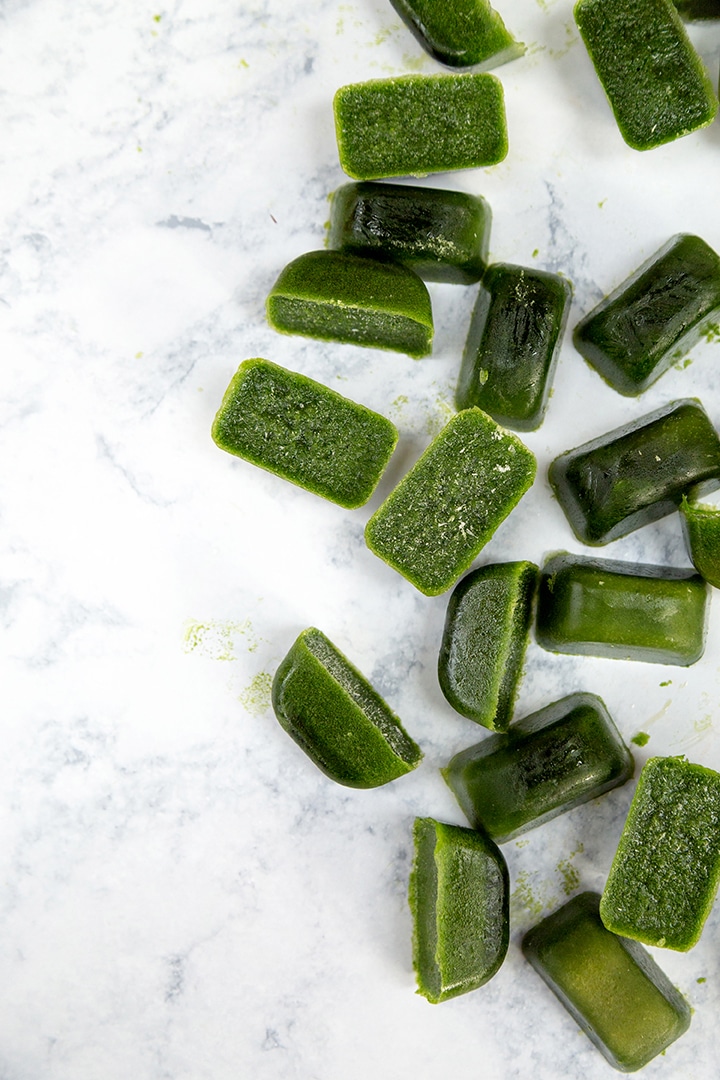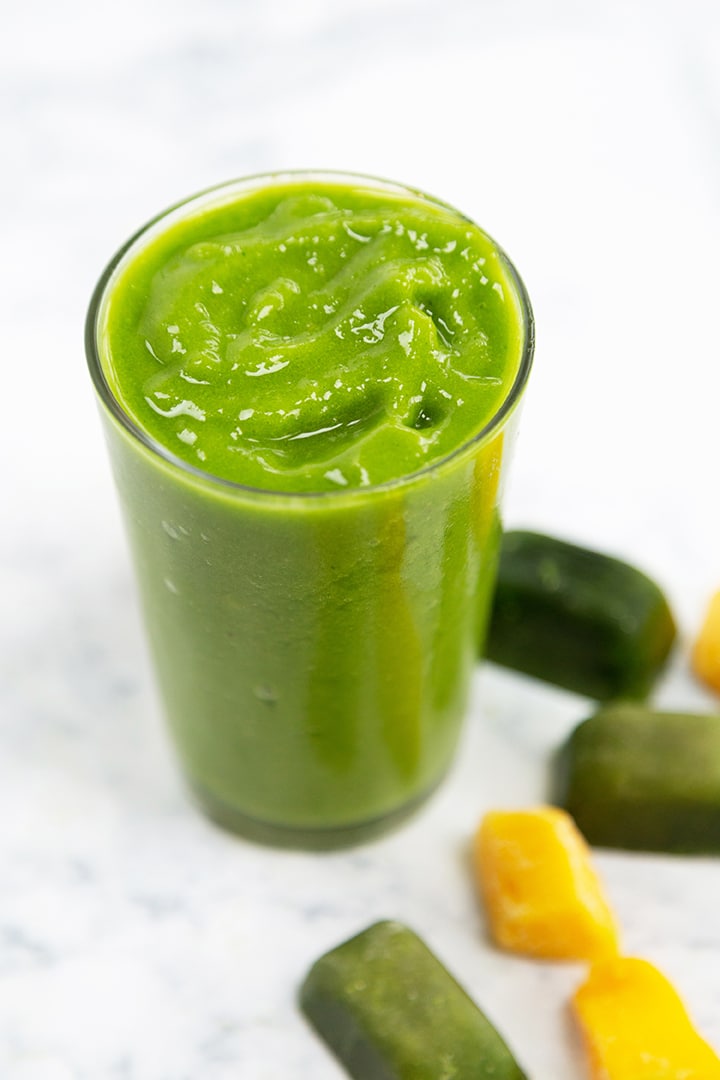 Photos by Sara Albers.