Grilled Peach and Prosciutto Pizza
You will fall in love with this yummy Grilled Peach and Prosciutto Pizza recipe!
Have you grilled pizza on the outdoor grill yet? Once you try it, you will love it! You can use pre made pizza dough from the grocery to make it even easier. We love making unusual and different pizzas when we grill them. There is something almost a bit more special about a grilled pizza.
Today we are sharing a yummy grilled peach pizza. We add prosciutto, a few different cheeses, figs and fresh basil. It is so delicious.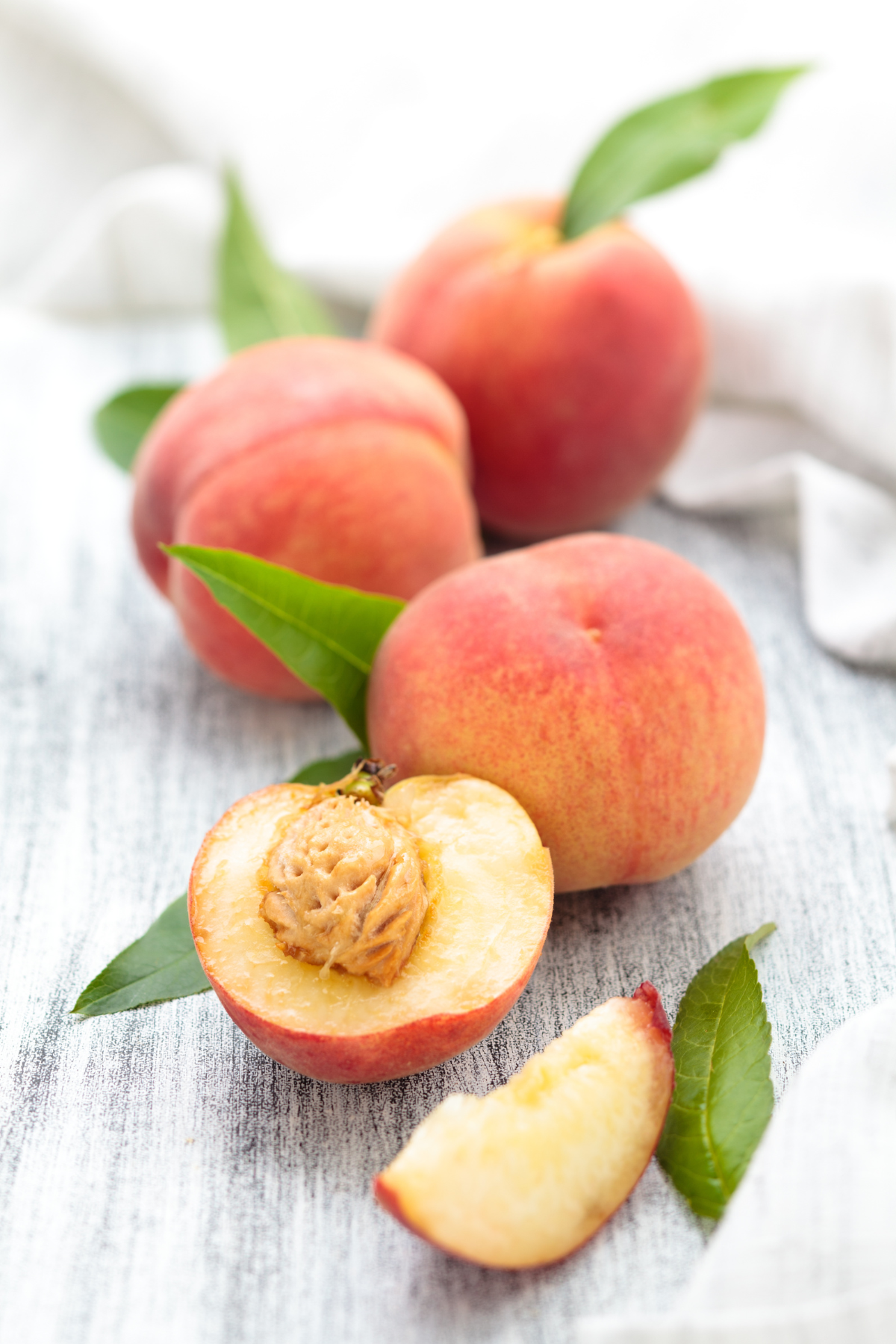 We love peaches. Melissa and her family go peach picking every late summer and early Fall. They go to a sweet little town in Colorado called Paonia – famous for peaches. So you can say that we have a few peach recipes on the blog! Our favorite peach tarts and a peach galette. And don't forget a cocktail with peaches as well!
Now for the peach pizza recipe… this pizza is perfect for appetizers or a meal!
Tips for how to grill pizza
Make sure your grill grates are clean. Wipe with grill brush or a ball of foil.
You will cook the pizza dough first – before ingredients!
Use good olive oil. You can taste the oil on the pizza dough
Cook on medium heat so you do not overcook the dough
Have a large cutting board ready for the pizza coming off the grill
How long does it take to grill pizza on the grill outside?
Once you grill both sides of the pizza dough, it will only take about 3 minutes once you put the toppings on! Your grill turns into a big pizza oven.
Grilled Peach and Prosciutto Pizza
Ingredients
Pizza dough
2 Peaches
Prosciutto (about 4 or 5 slices per pizza)
Figs
olive oil
1/2 cup ricotta cheese
1/2 cup fresh mozzarella (cut into pieces)
1/2 cup asiago cheese shredded
fresh basil leaves
balsamic reduction (you can but into grocery)
Roll out pizza dough or toss like you work at a pizza shop
Rub olive oil on both sides of pizza dough
Place pizza dough onto medium heat grill. Grill for 3 -4 minutes
Flip the pizza dough and grill the other side for a few minutes.
Now it is time to top the pizza. You can remove the pizza and place on a large cookie sheet or board. Spread ricotta cheese on pizza, add prosciutto, slices of peach, sliced figs, mozzarella cheese and asiago cheese.
Place pizza back on grill and cook for 3 – 4 minutes.
Remove from grill. Add balsamic reduction and fresh basil leaves.