Halloween Home Decor Idea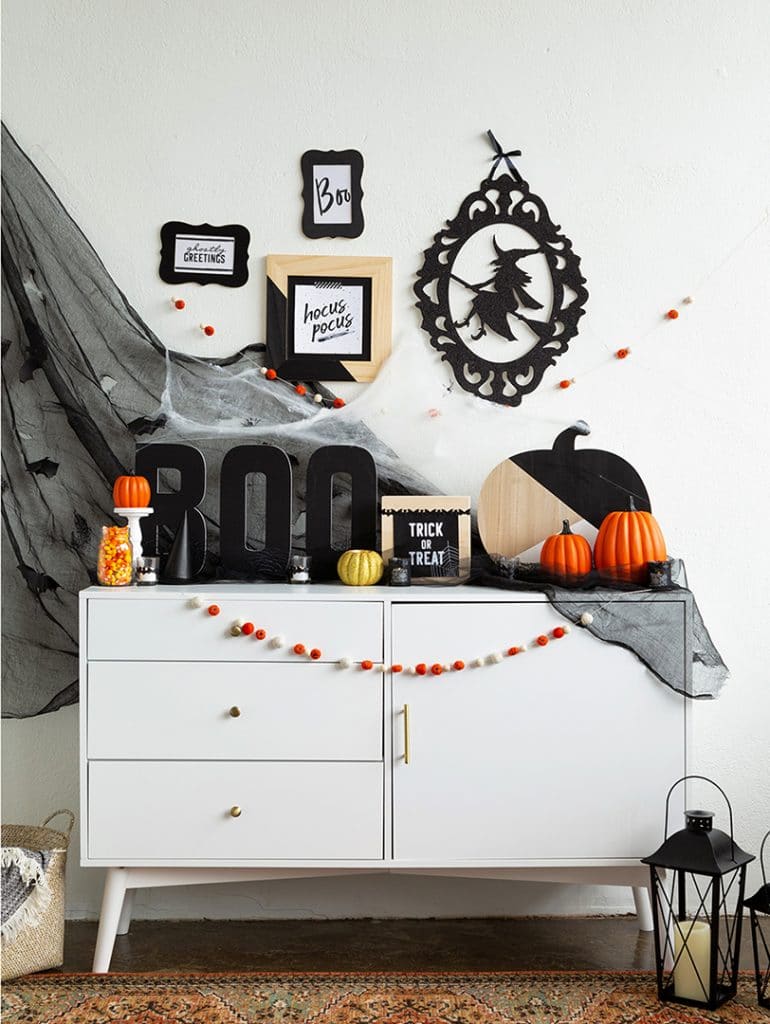 We know, we know, it is not quite October and we are posting Halloween. But to be fair, the Halloween decorations have been in stores since before the 4th of July! Today we are so excited to share the Halloween Home Decor Idea that we shot for our friends at Oriental Trading Company. What we love most about this modern spin on Halloween decorations is that it is easy to put up and affordable.
We used a white credenza as our foundation. This Halloween Home Decor Idea or vignette can go anywhere in your home – an entryway, family room or living room. Anywhere really! We love how the decor pops against the white table. Layering is key to creating a modern and spooky vignette. Black netting, spider webs, gallery wall frames, pumpkins and candles.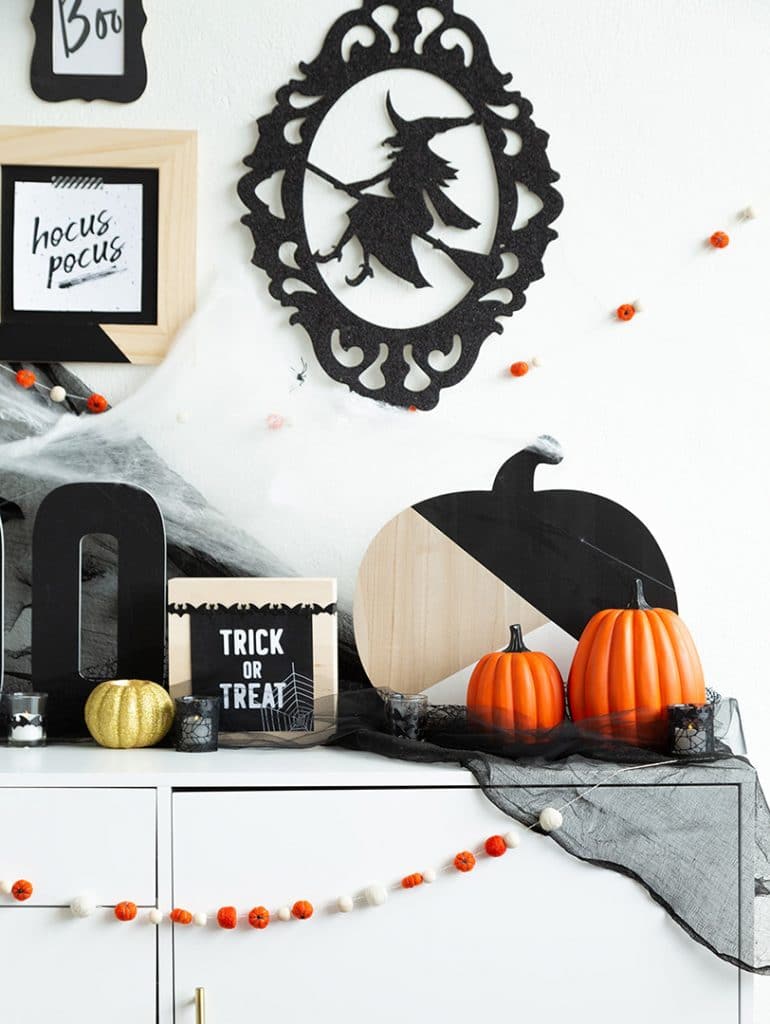 If you want to replicate the gallery wall we created for this Halloween Home Decor Idea, head over to FUN365 to get the free printable Halloween art prints!
Check out some of our other Halloween home decor ideas…