Get ready for some Halloween fun with our Halloween Hunt Free Printable for Kids!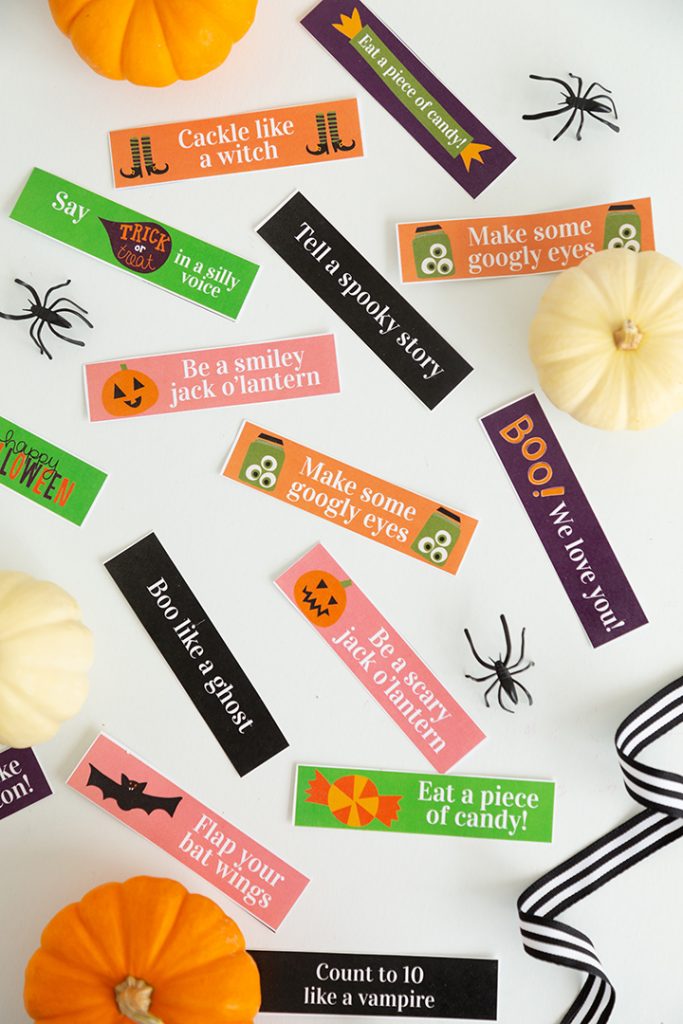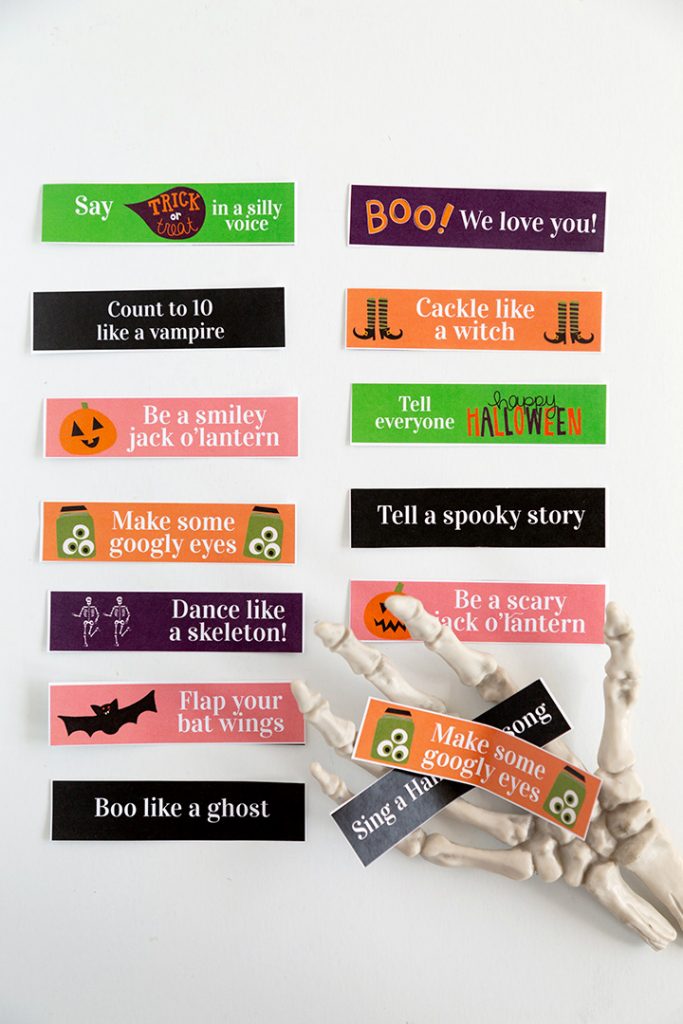 This year, Halloween might look a little different. Many communities are already saying that they will not be recommending kids to trick or treat. We have friends that are talking about trick or treating, but their neighborhoods are setting up tables at the end of driveways with candy in individual goodie bags. What is your town doing for Halloween?
We have been thinking up fun ways to celebrate Halloween 2020. One thing we have come up with so far is a Halloween Hunt. We created a fun new tradition for our kids this Halloween – a Halloween Hunt! Just like an Easter Egg Hunt, but with pumpkins and black and orange eggs!
For example; Boo like a ghost, Cackle like a witch, Walk like a mummy and more! Your kids are going to love this new game for Halloween.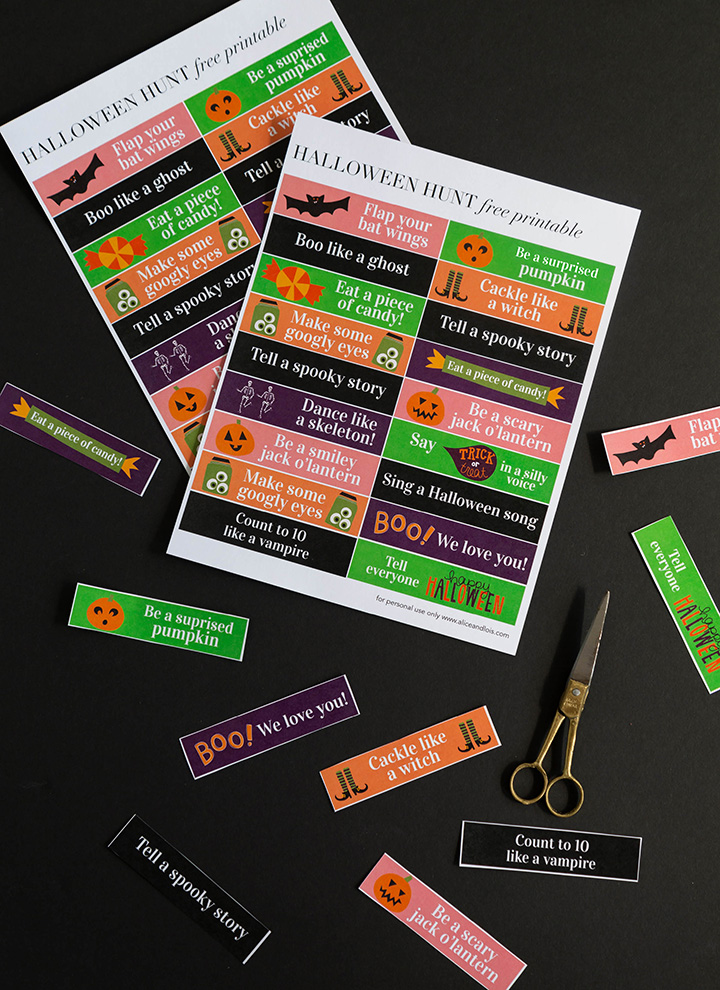 Halloween Hunt Free Printable for Kids
Think an Easter Egg Hunt, but for Halloween! We have designed a free printable Halloween activity hunt for kids. Simply print the printable, cut and then stuff "eggs" for a hunt. We feel in love with these mini pumpkins that we found at Target. You could also use these mini pumpkin pails or these black eggs.
Fill the mini pumpkins or eggs with the printed activities or candy or even little toys. Hide the pumpkins/eggs in the yard and let the kids have a blast finding the treats and doing the activities.
CLICK HERE –> HALLOWEEN HUNT FREE PRINTABLE
Some new and fun ideas for Halloween include:
Our free printable Halloween Hunt
Halloween parade through the neighborhood
Halloween scavenger hunt
Family party (wear costumes, eat a Halloween themed dinner, watch a Halloween movie)
Halloween games (like our printable Halloween Tic Tac Toe, I Spy game and Halloween Bingo)
Make Halloween themed snacks and treats (like these)