Halloween Snack Bag Labels Free Printable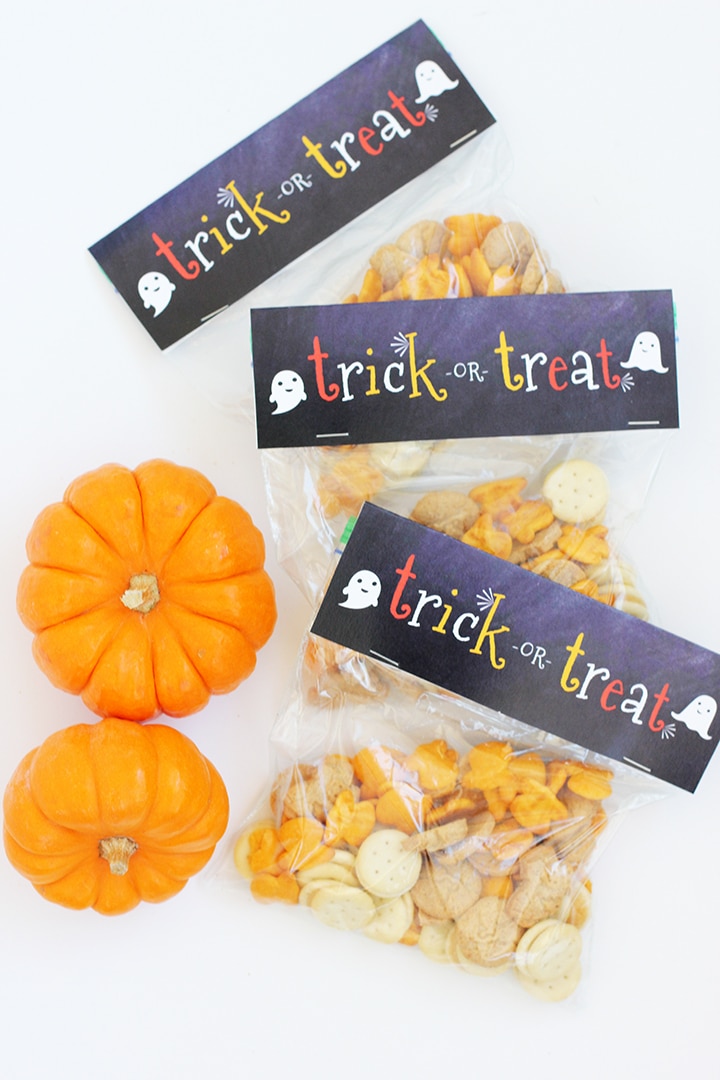 When my daughter was younger, my friend Katie had the brilliant idea for Halloween night… make the kiddos snack bags to bring along with us while Trick or Treating so when they want to have a snack, they don't just eat all the candy. It worked! She made a separate baggie for each child filled with their favorite snacks. We are delighted to share this tradition with you today with our friends at Horizon Organics. We are filling our Halloween night snack bags with some of our kids' favorites  – super squeeze, peanut butter sandwich crackers, cheddar crackers, and honey snack grahams. We will also throw in some dried mango, raisins and almonds. We wanted to add a little something special to the ordinary baggie, so we designed a Halloween Snack Bag Labels Free Printable for you. Just print this label, fill your sandwich baggie with snacks and you are ready. There are so many great snack choices from Horizon that would be perfect for Halloween night.
Read more to download the Halloween Snack Bag Labels Free Printable…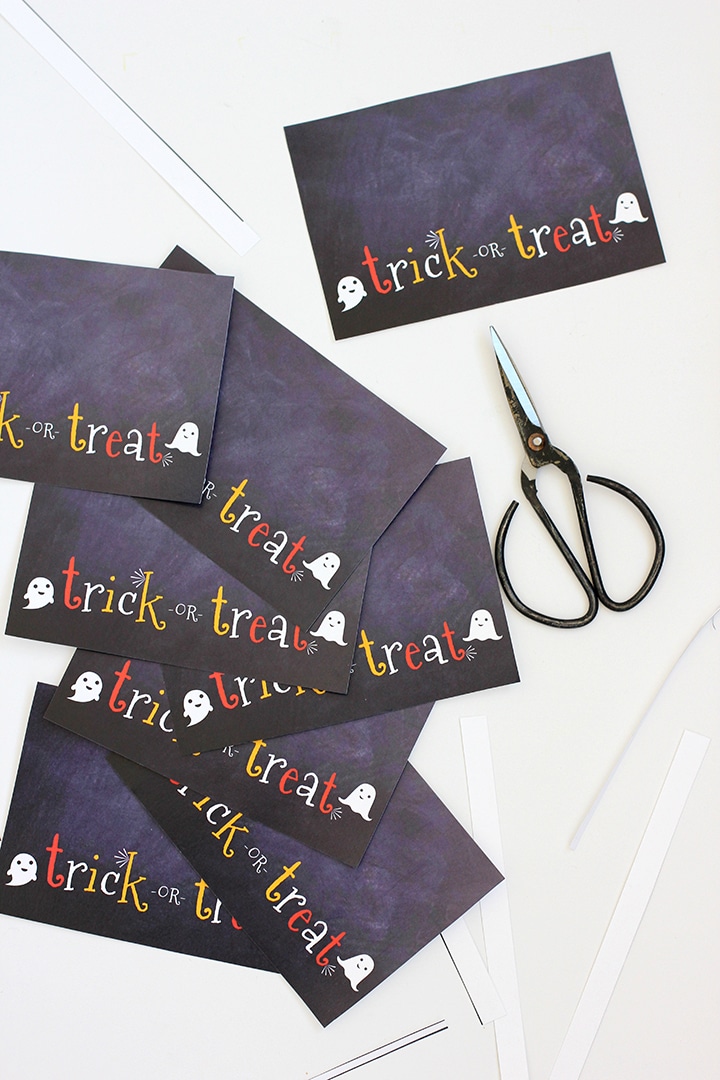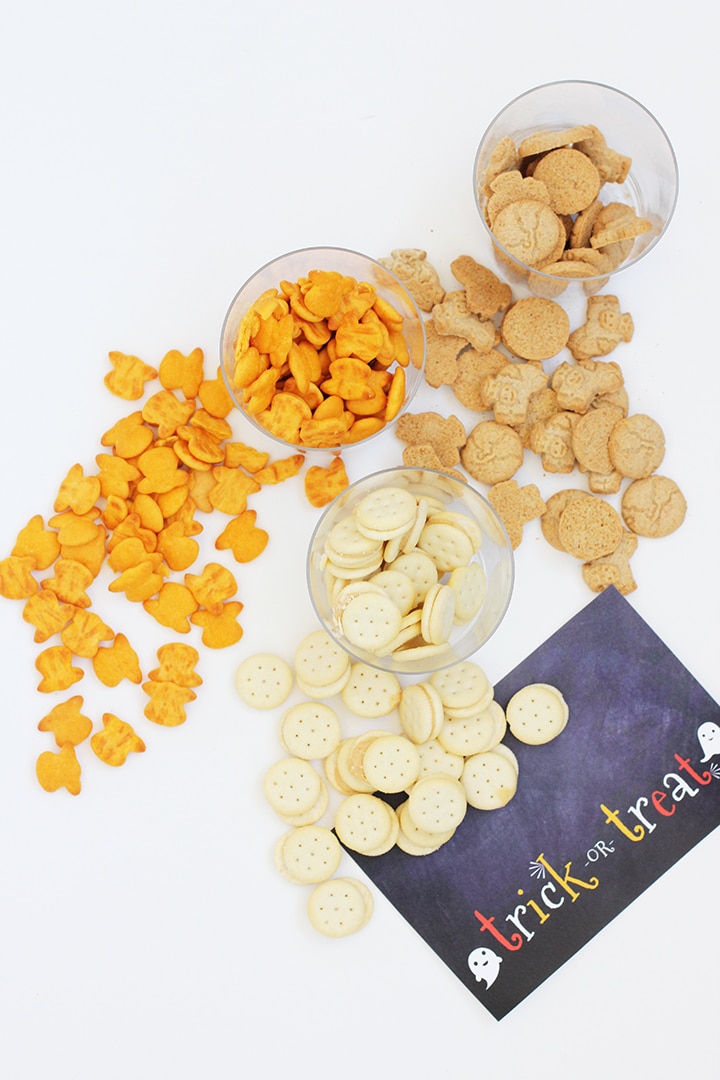 Steps
Download the free printable: Trick or Treat bag label
Fill your sandwich baggie with Horizon snacks and other yummy goodies (like raisins, nuts).
Cut the labels. Fold in half and staple to top of sealed baggie.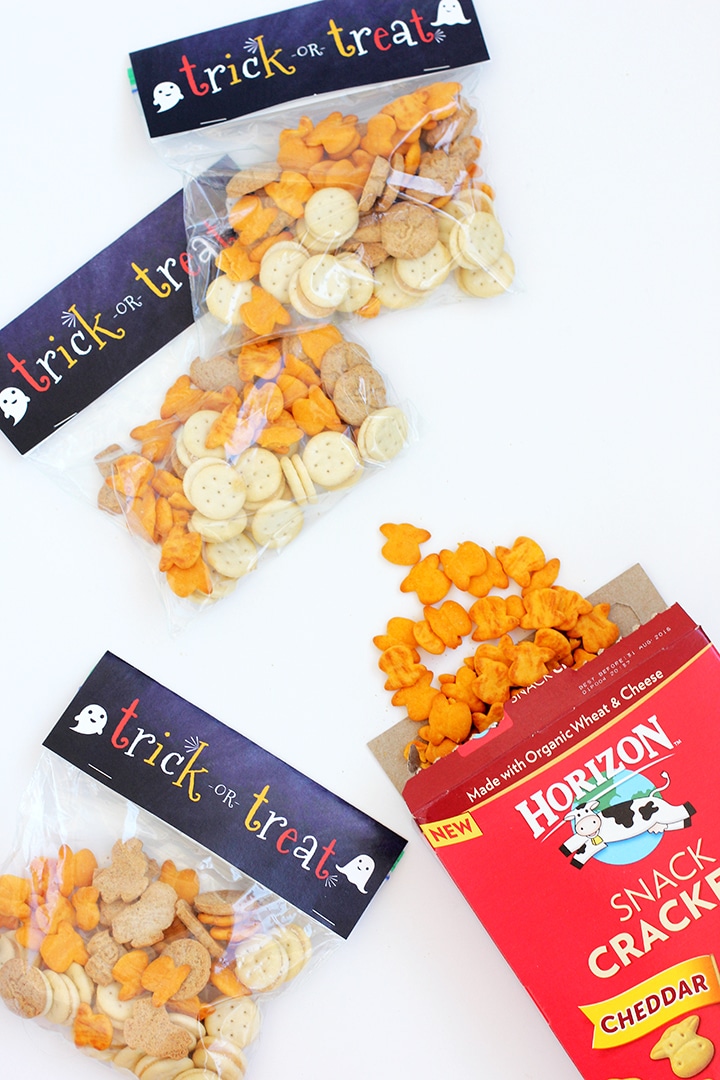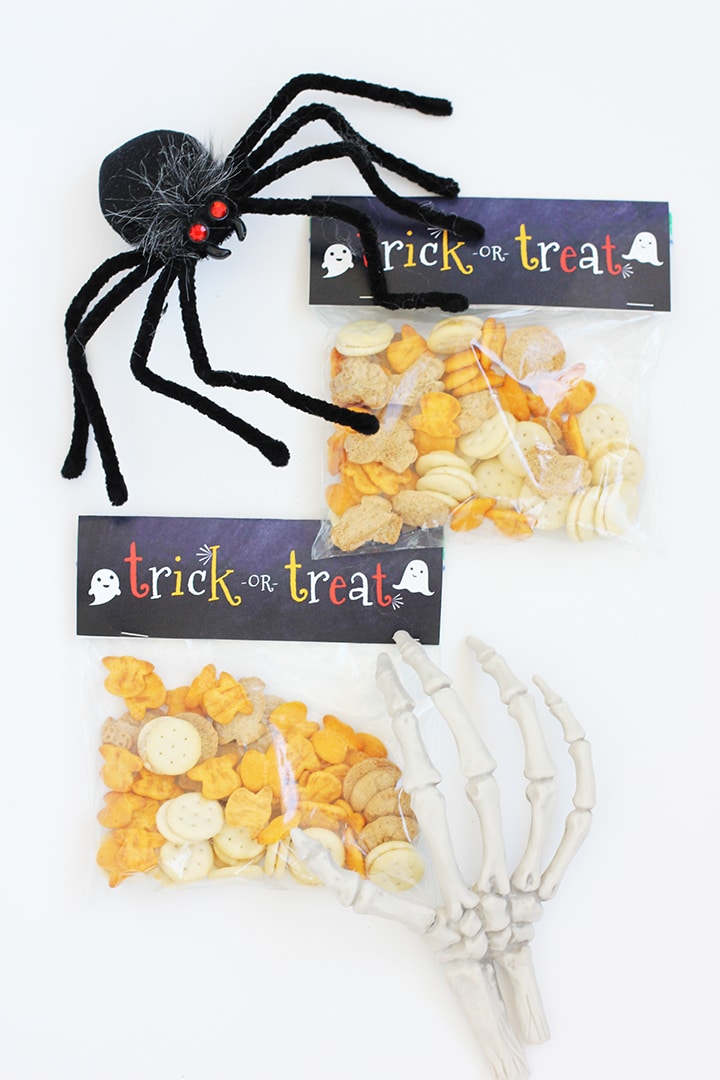 Don't forget to check out of Halloween Snacks for Kids! Such fun ideas for a little Halloween treat for the kiddos.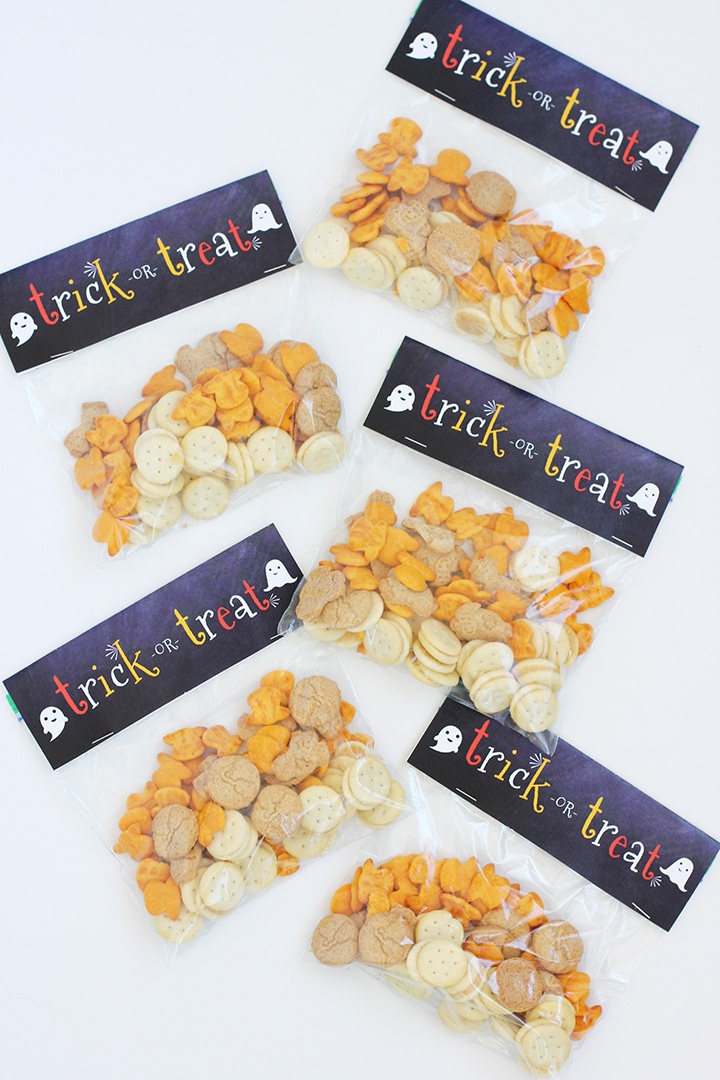 We would love to know if you have any tips on having a successful and meltdown-free Trick or Treating night with younger kids? The snack bag has been a life savor for the little ones. Leave us a comment with your ideas! Have a great Halloween night. And if you're looking for more fun Halloween snack ideas, follow along with Horizon on Pinterest.
This is a sponsored conversation written by me on behalf of Horizon Organic. The opinions and text are all mine.