Handmade with Love Gift Tags – Free Printable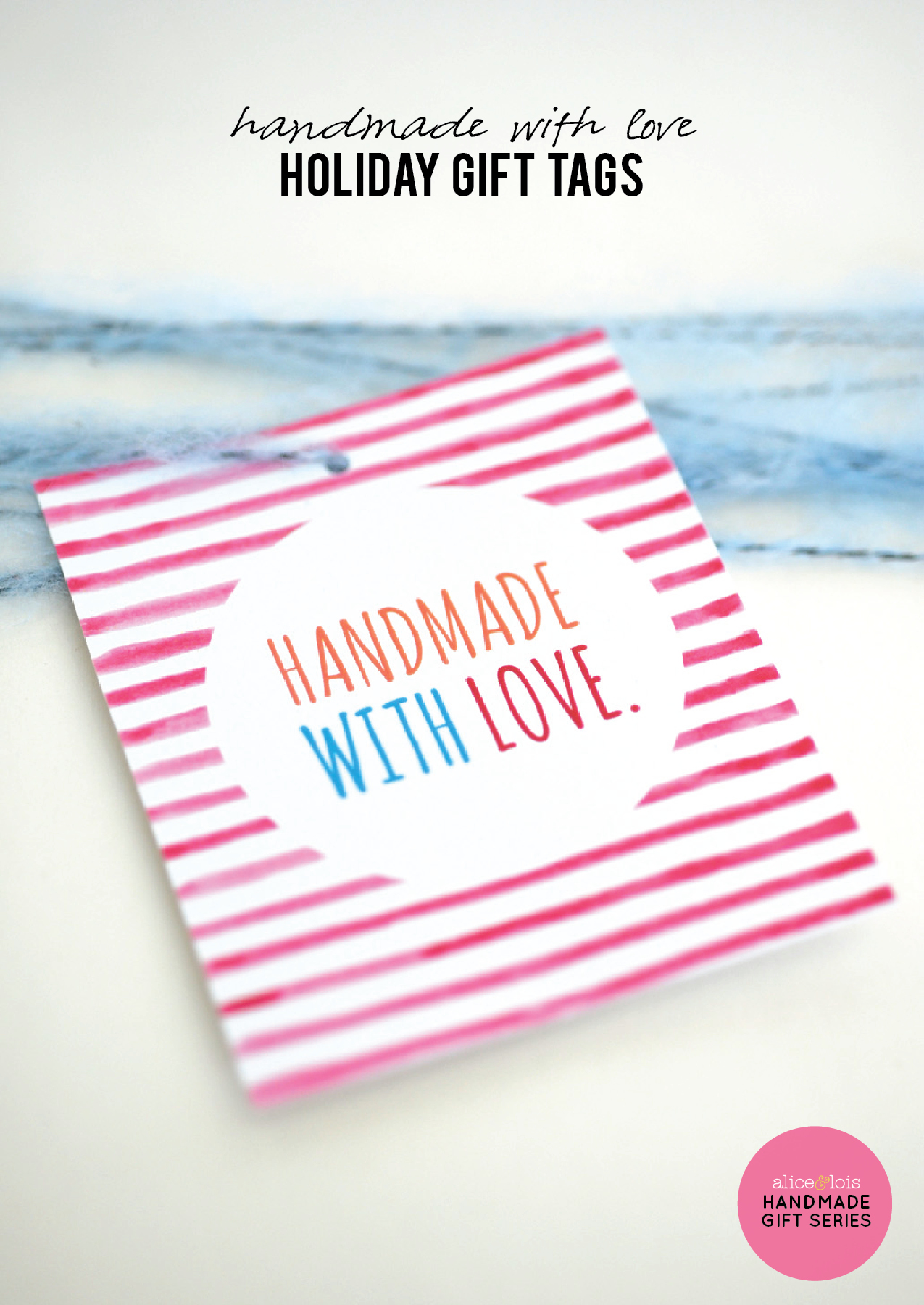 We've made some cute gift tags for you to use on all of your handmade gifts this holiday season. Making homemade gifts can be as fun as wrapping them up and topping them off with a unique gift tag letting your loved one know that the gift was made with just that… LOVE.
You just have to download the free printable PDF files, in both large tag size and small after the jump. Then print them out and use on your handmade gifts.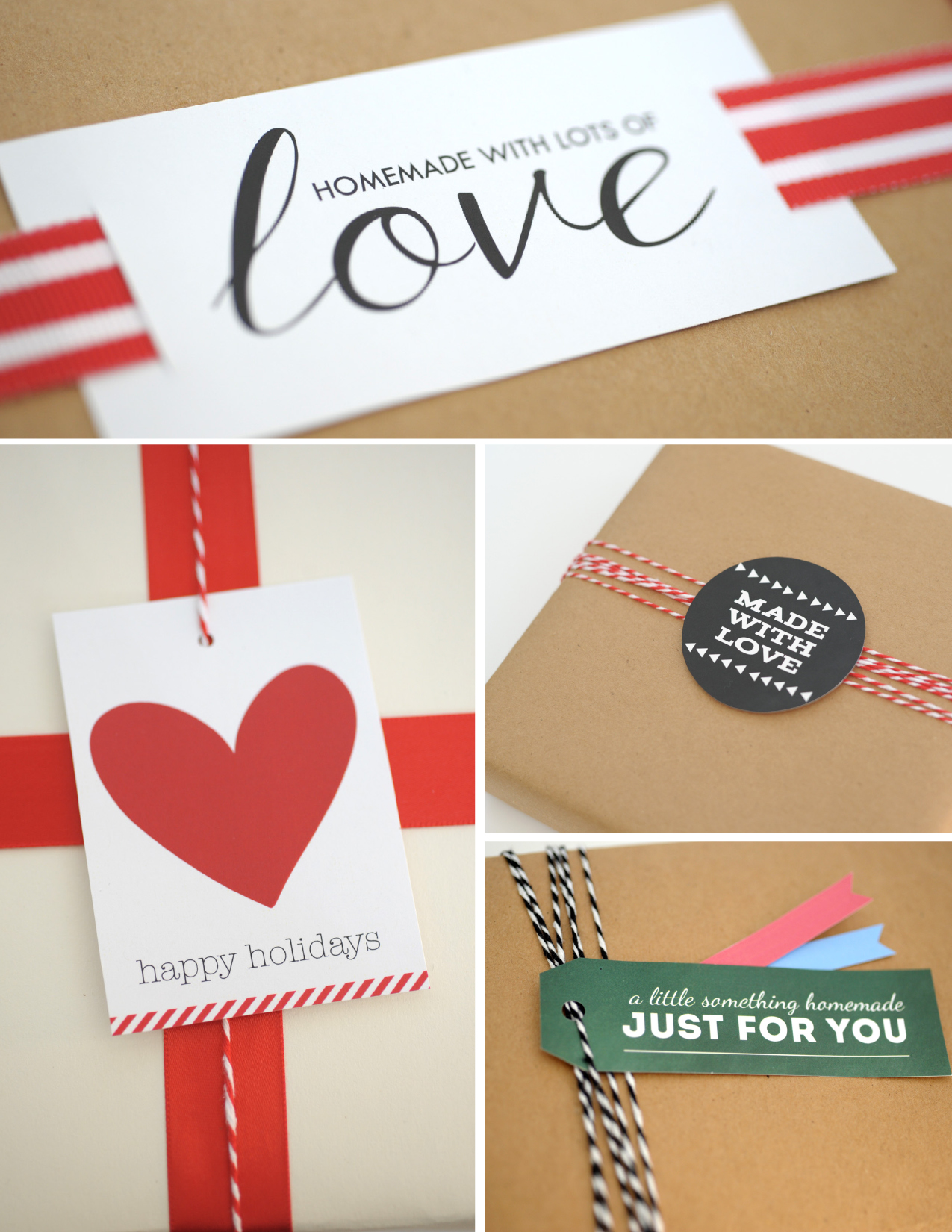 Download the large gift tags here.
Download the small gift tags here.
Enjoy these free gift tags… it's our gift to you! They go perfectly on some of our DIY projects that we've featured this month in our Handmade Gift Series.
Homemade Nutella- Chocolate Nutella Recipe
DIY Fabric Covered Wooden Spoons
DIY Hand-stamped Dish Towel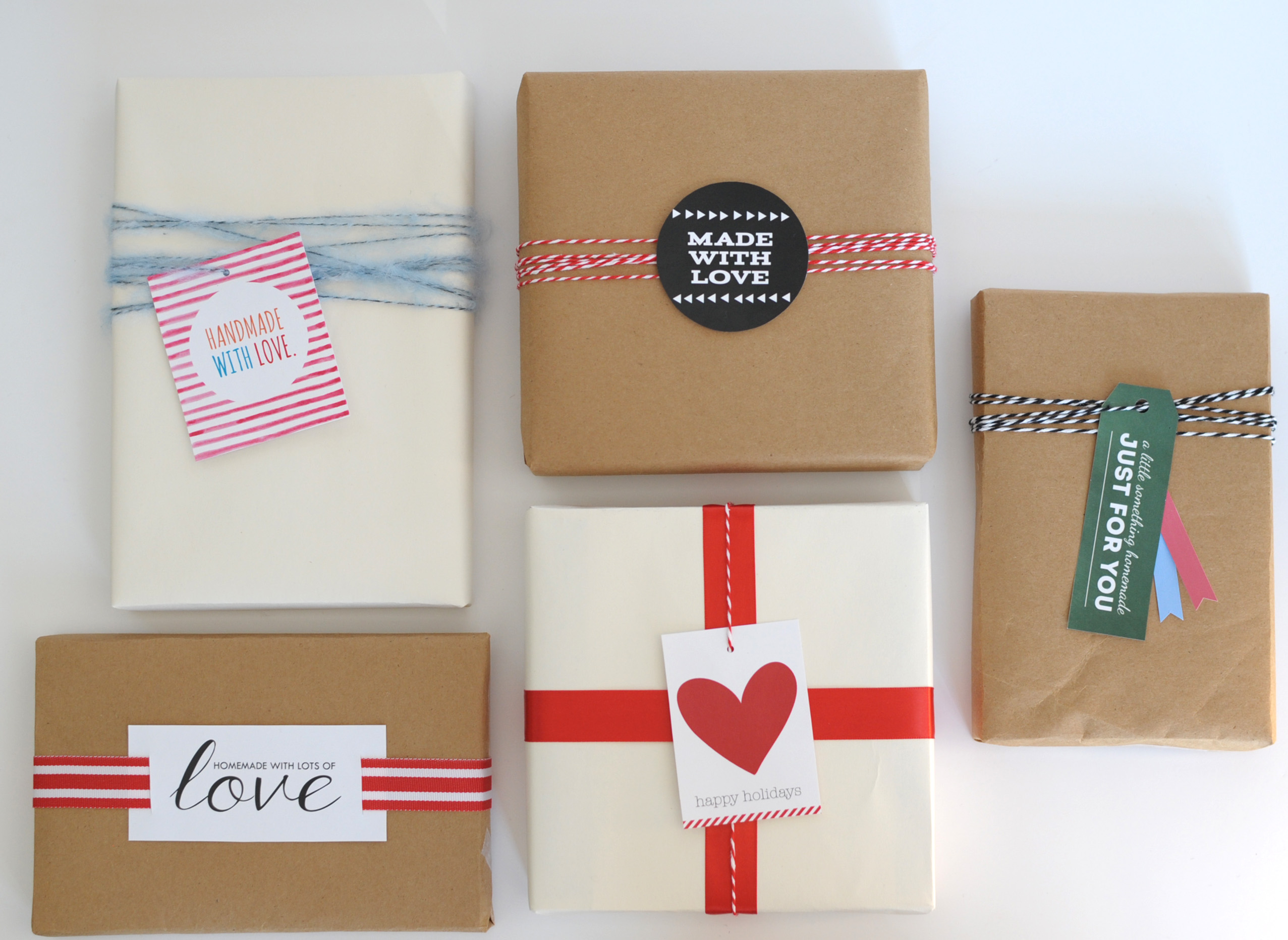 All photos by Melissa Fenlon for alice & lois design studios, all rights reserved. And special thanks to our mom, Connie who assisted with the wrapping!