Healthy Banana Bread Recipe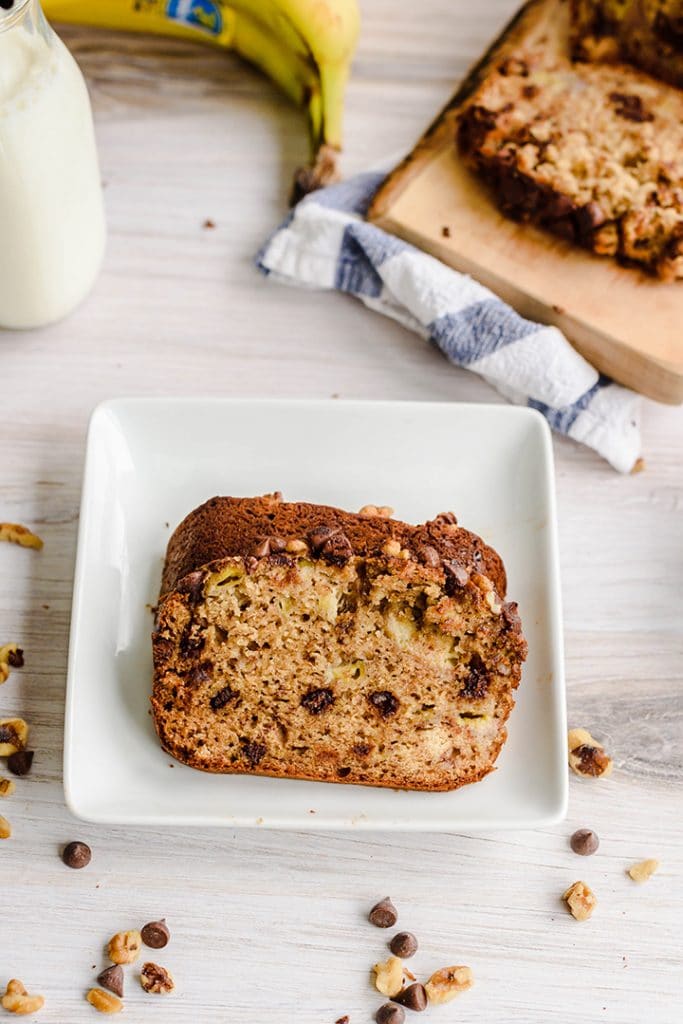 We love banana bread at our house and have been on a quest to make it a bit more healthy for our family. This new Healthy Banana Bread Recipe uses maple syrup, avocado oil and greek yogurt.
Banana bread is a classic for a reason. You can't go wrong with banana bread for snacking, especially for kids. Our girls love it in their lunches, for breakfast, or for after school snacks.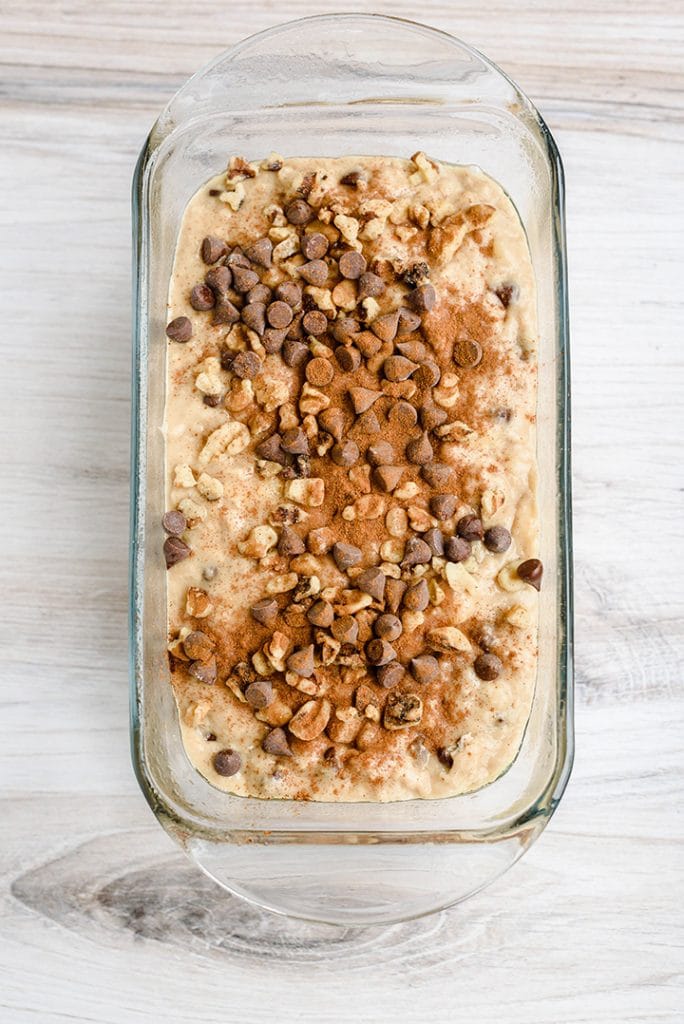 Healthy Banana Bread Recipe
1/3 cup avocado oil
1/2 cup maple syrup
2 eggs
1 1/4 cup of mashed ripe bananas
1/4 cup of low-fat plain greek yogurt
1 teaspoon of baking soda
1 teaspoon vanilla
1/2 teaspoon of salt
1 teaspoon + 1/2 teaspoon of ground cinnamon
1 3/4 cup of flour
1/2 cup + 1/4 cup of chocolate chips divided
1/4 cup of walnuts (optional)
Preheat oven to 325 degrees
Grease a 9×5-inch loaf pan with cooking spray.
In a large bowl, whisk together the oil and maple syrup.
Add the eggs and whisk again.
Next add the bananas and yogurt and whisk.
Add the baking soda, vanilla, salt + 1 teaspoon of cinnamon, and whisk.
With a spoon add in the flour and combine all the ingredients.
Fold in 1/2 cup chocolate chips
Pour the batter into your greased loaf pan.
Sprinkle top with walnuts, remaining chocolate chips, and 1/2 teaspoon of cinnamon.
Bake for 60 minutes and test with a toothpick in center. Once the toothpick comes out clean it is done.
Let bread cool for 10 minutes in pan and then an additional 20 minutes on a cooling rack outside the pan.
Enjoy!