Healthy Smoothie Recipes for Kids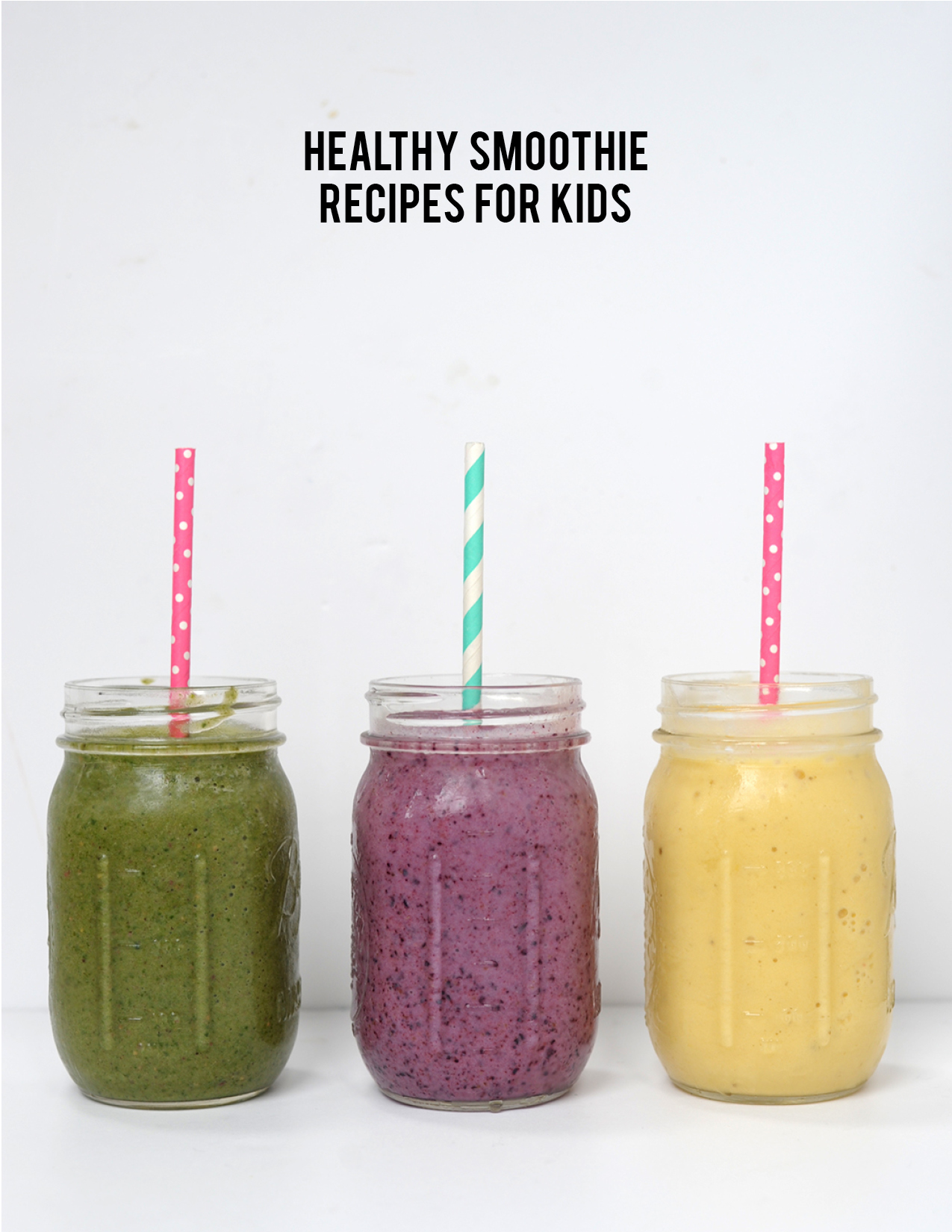 post by Melissa
Calla, our kindergartner, has been coming home from school totally famished. The first week of school I found myself scrambling to fix something healthy for her when she got home from such a big day. I wanted to pack in fruit, veggies, calcium, protein and all those nutrients kiddos need. Smoothies were the perfect answer.
Read more for our favorite recipes.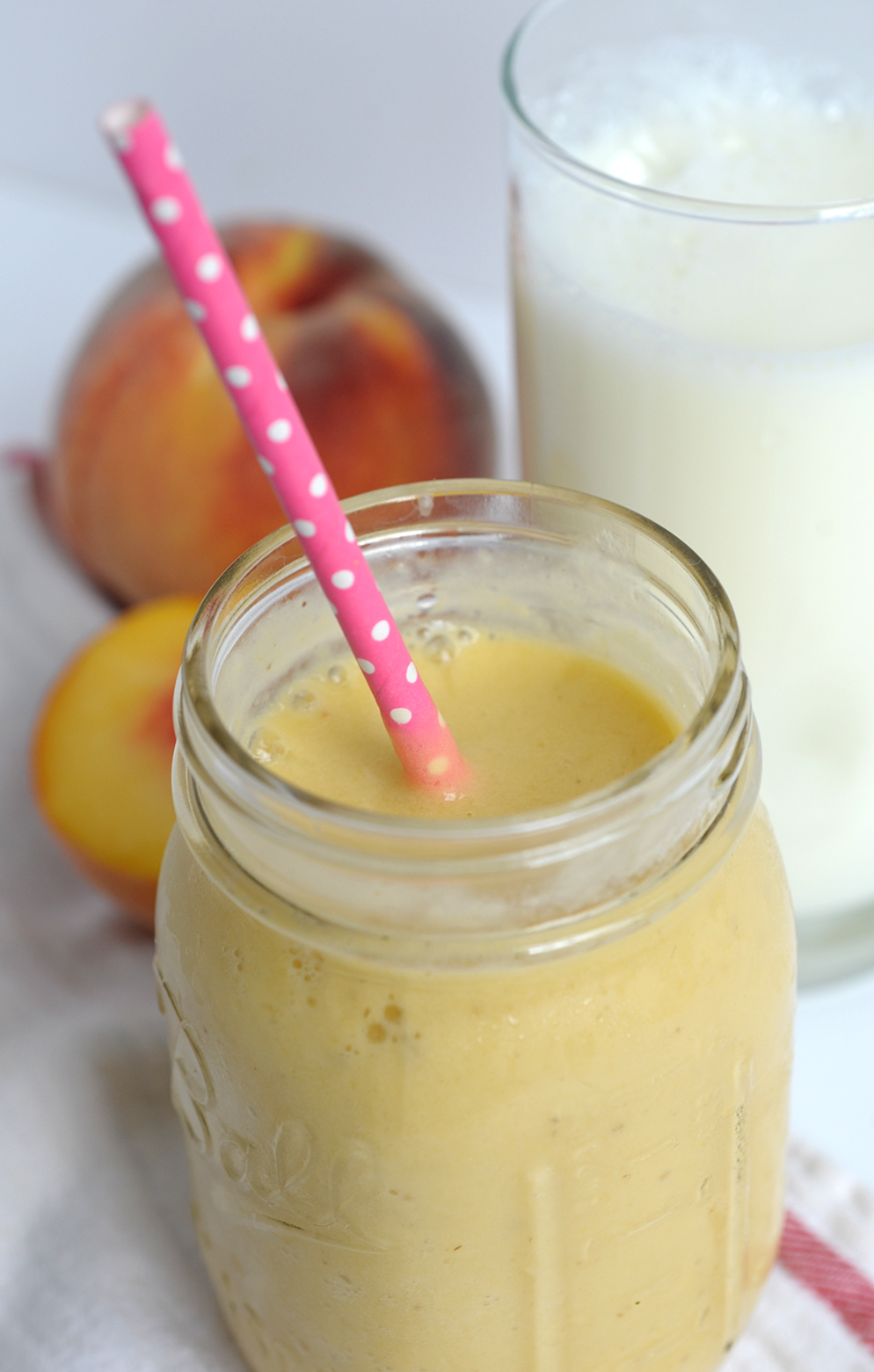 We teamed up with got milk? today to share with you guys some of our favorite smoothie recipes for kids. There's our green power smoothie with kiwi and kale, our mango peach smoothie and blueberry blast smoothie. I'm working hard on helping Calla make healthy decisions when it comes to food choices. And snacking can be tough. I'll reach for empty carbs when I'm learning I can quickly whip up a healthy smoothie instead.
There are great ways to expedite the smoothie making process. You can stock your freezer with pre-packaged glass jars or plastic storage bags of the fruit and veggies you need. Then all you have to do it throw it in the blender, add your milk and yogurt and you're golden. It took me 20 minutes the other day to prep a dozen smoothies. Plus, you can get the kids involved in the smoothie making process. Calla loves to pour the milk in the blender, add the frozen fruit and top it off with handfuls of greens. We call it her power food, good for the body and brain!
Once a week, I've started to pack a smoothie in Calla's lunch for school. By lunchtime, it's thawed just enough. You can use these reusable pop tubes
, or I like these 8 oz glass jars
, or plastic 8 oz ball jars
. Then I know she's getting some fruit, veggies (if I pack the green smoothie) and calcium from the milk.
Green Power Smoothie
1 cup kiwi
2 very big handfuls of kale, washed and chopped
1 banana, frozen
1/2 cup strawberries, frozen
1/2 cup milk
1/2 cup vanilla yogurt
Blueberry Blast Smoothie
1 cup blueberries, frozen
1/2 cup strawberries, frozen
1 banana, frozen
1/2 cup milk
1/2 cup vanilla yogurt
Peach Mango Smoothie
1 cup peach, sliced
1 cup mango, frozen
1 banana, frozen
1/2 cup milk
1/2 cup vanilla yogurt
Each of these recipes makes two smoothies.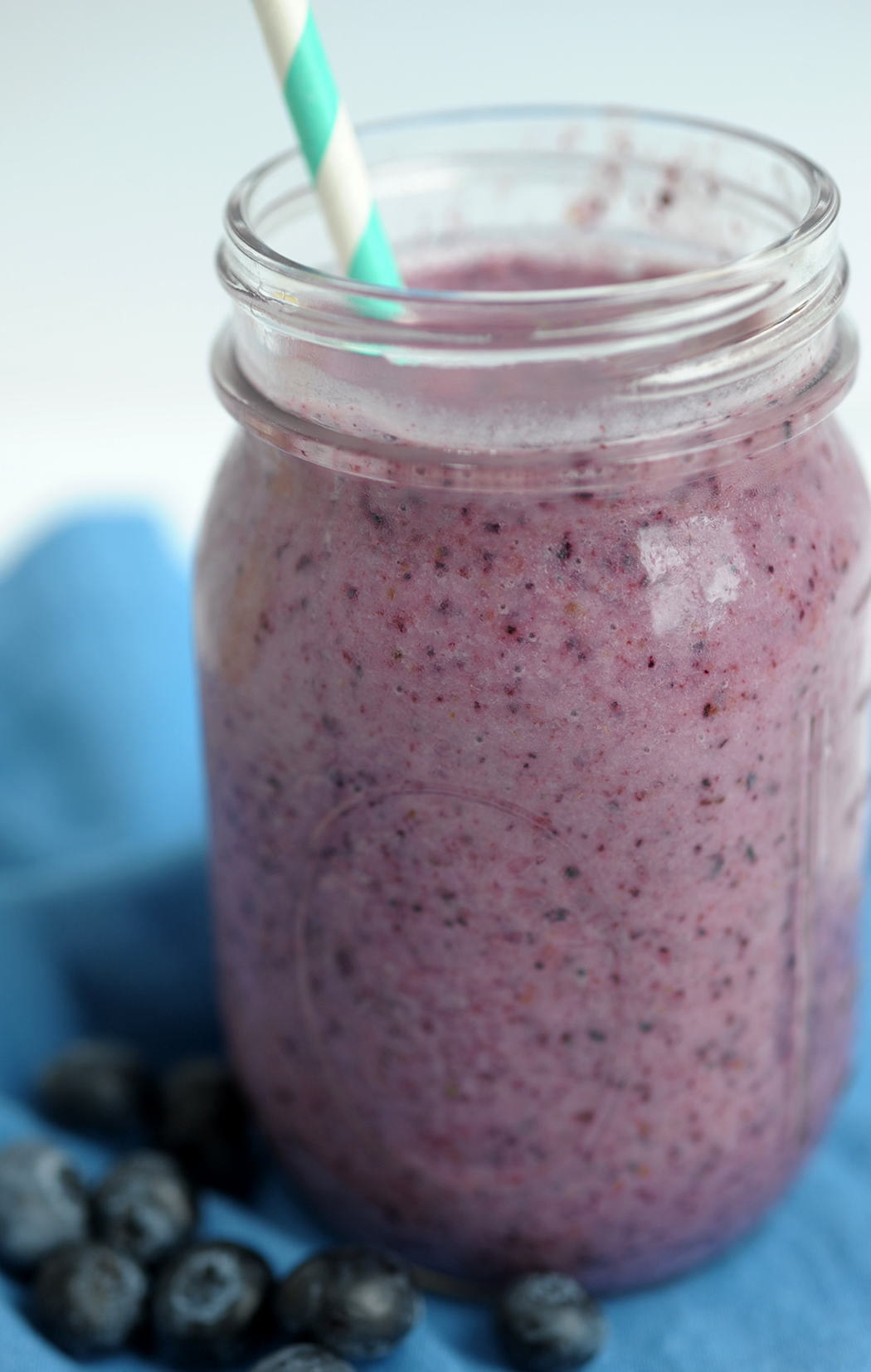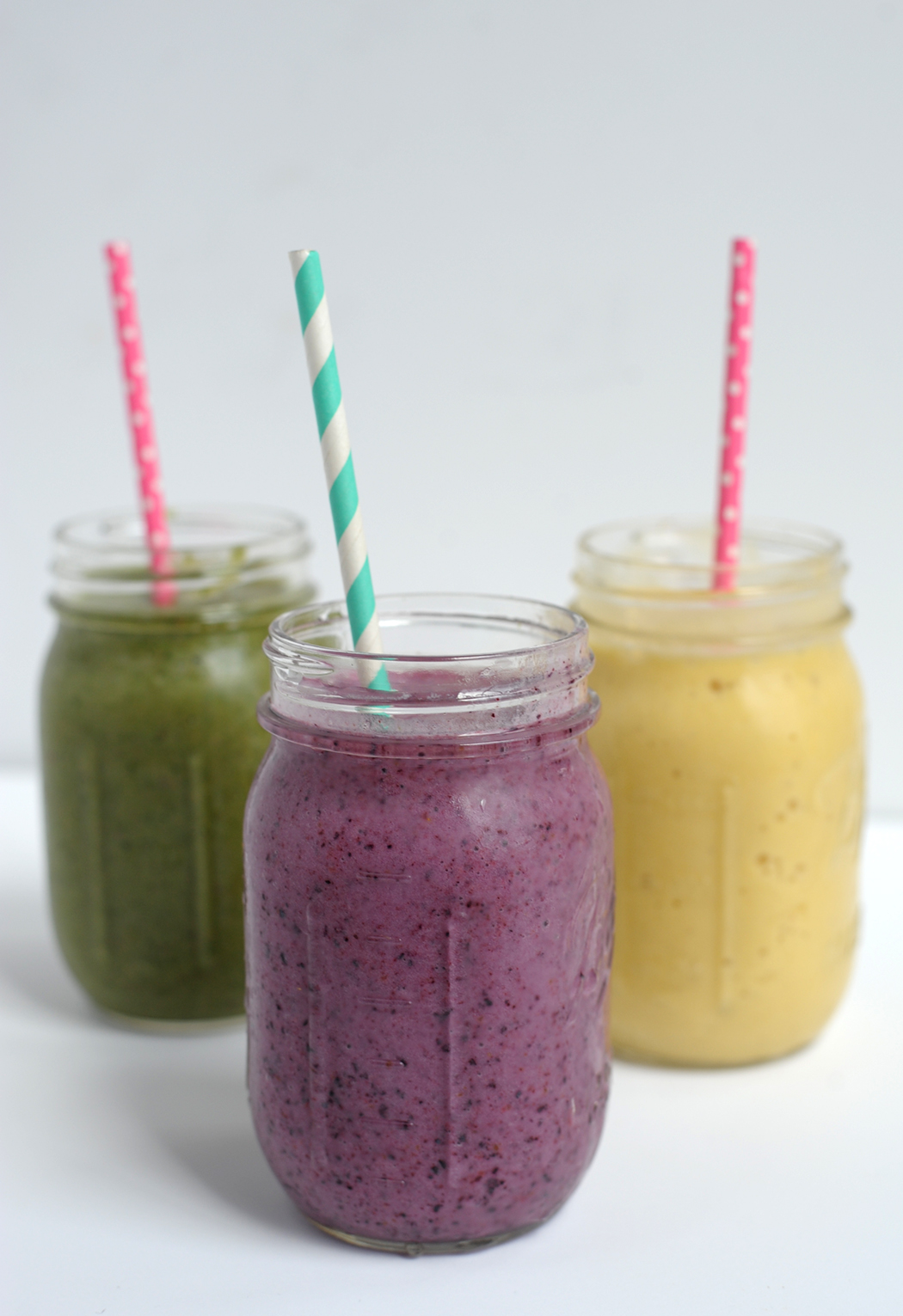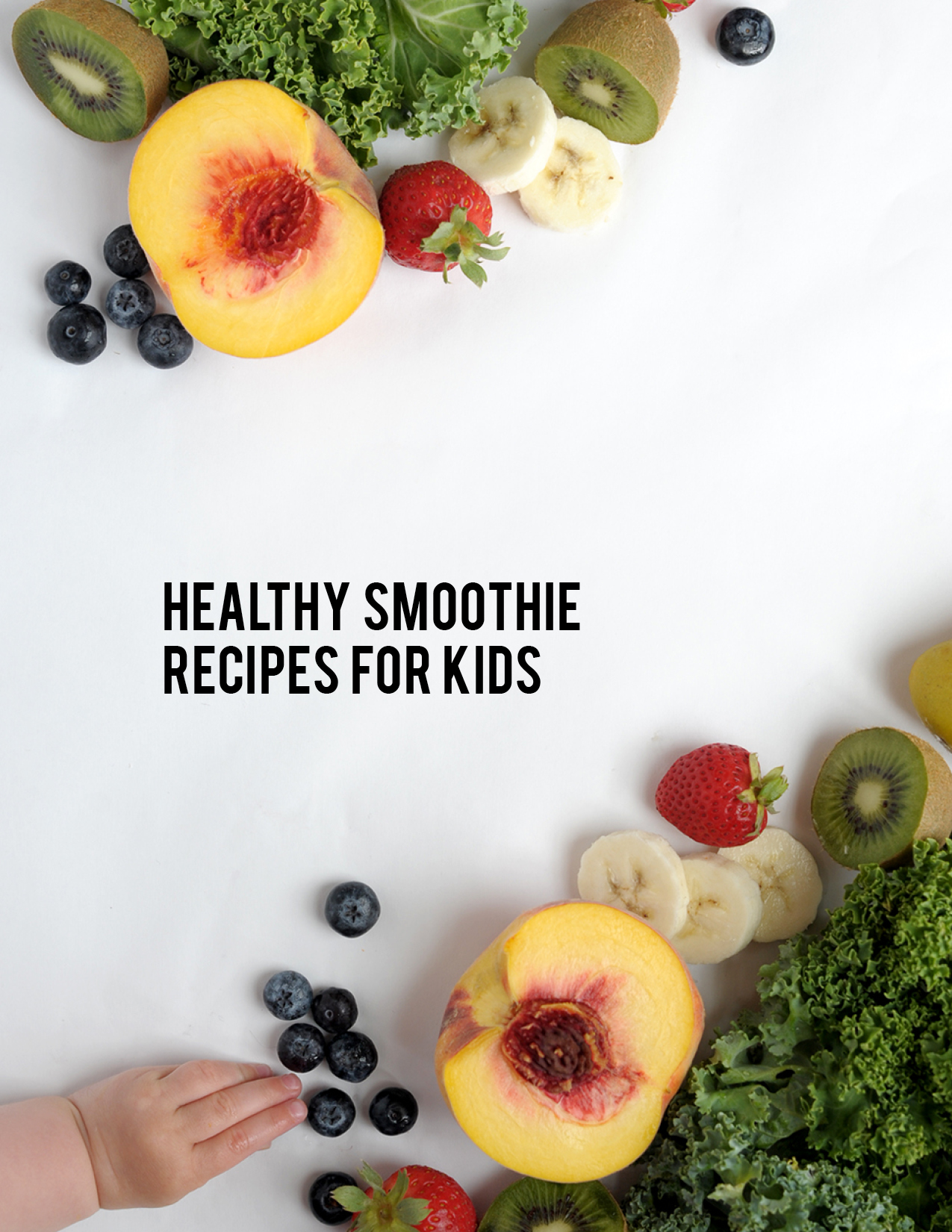 And you can always pack more punch in these smoothies by adding nut butter, flaxseed oil, chia seeds or coconut butter. Enjoy making these healthy smoothies!
Thanks to got milk? for sponsoring this post. As always, our opinions are solely our own. Thanks so much for supporting the brands who make this blog possible.