Hip Hip Hooray Cupcake Topper Printables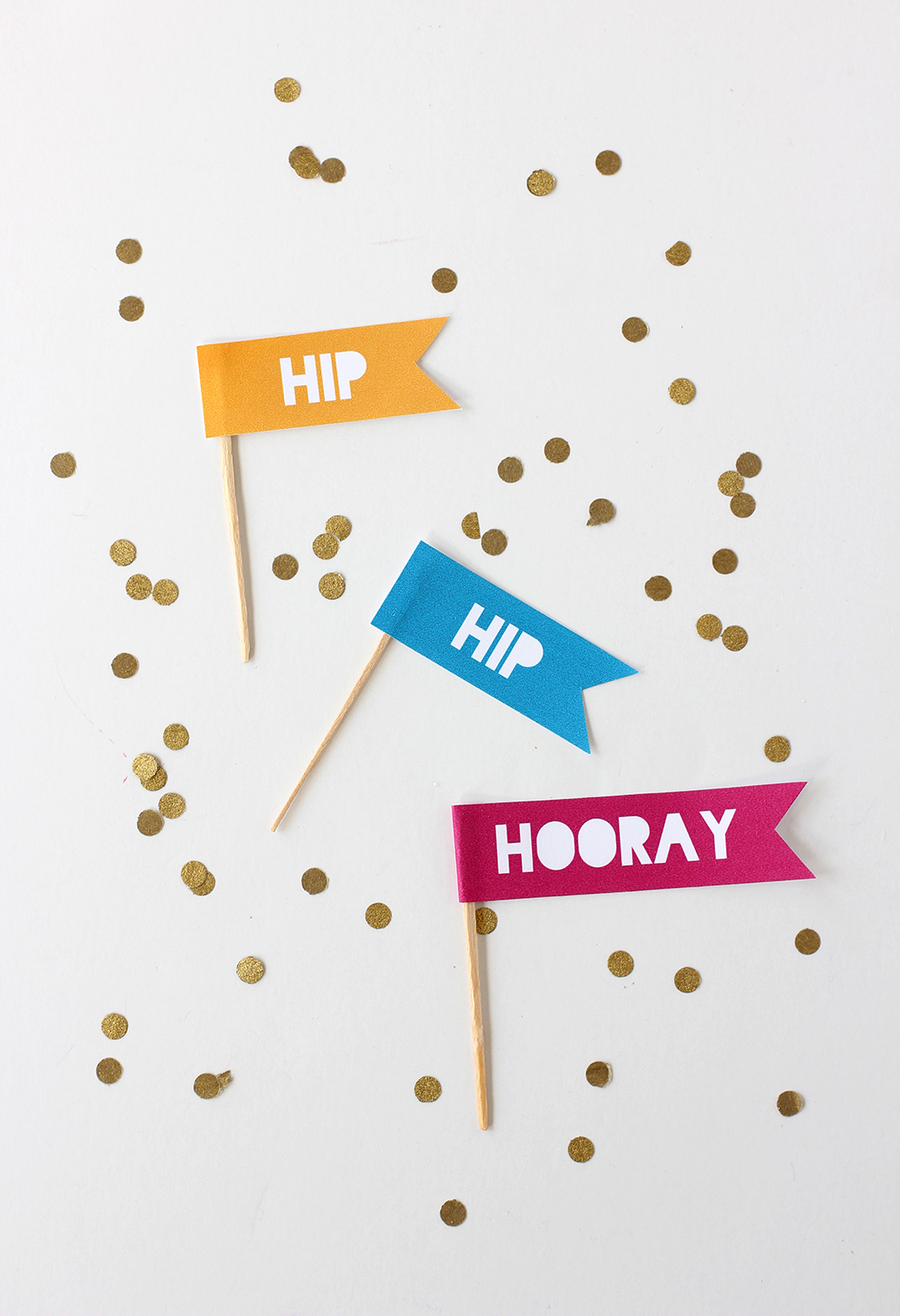 We are still celebrating big time this week with our nod from Better Homes and Garden as a Top 10 DIY Blog. You can vote for us here. (voting in now closed)
And we are still shouting Hip Hip Hooray with the launch of our new site design as well!
To celebrate, Melissa designed the cupcake topper "hooray" for all of you! These printable are perfect to celebrate big achievements or fun little everyday accomplishments.
I plan to use them for Harper throughout the year – stick one in her morning pancake to celebrate a great soccer game or use one on a treat for a good report card. The ideas are endless.
Read more for the tutorial and printable…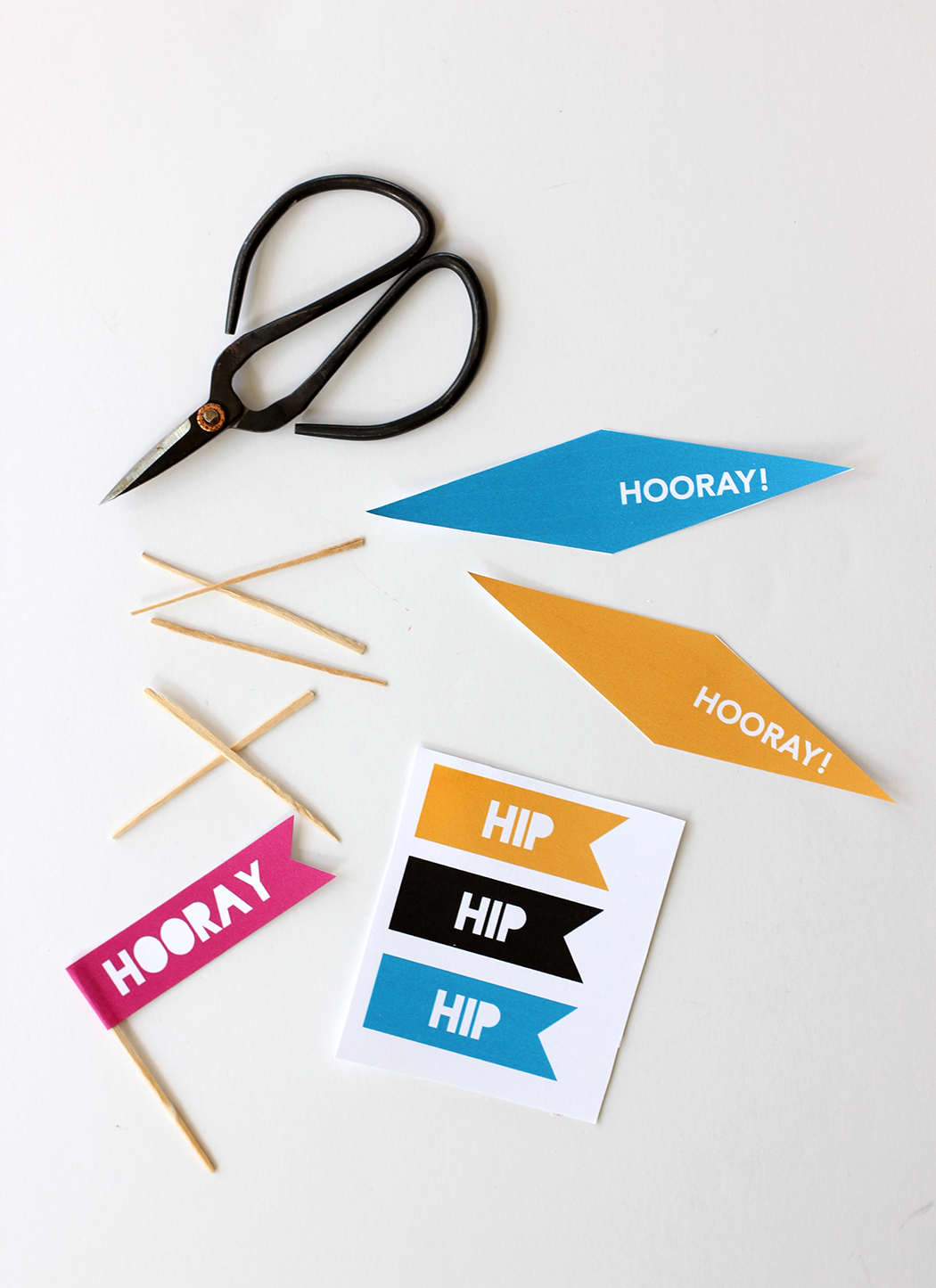 Cupcake Topper Supplies
hooray flags printable // glue // toothpicks // scissors
How to make cupcake toppers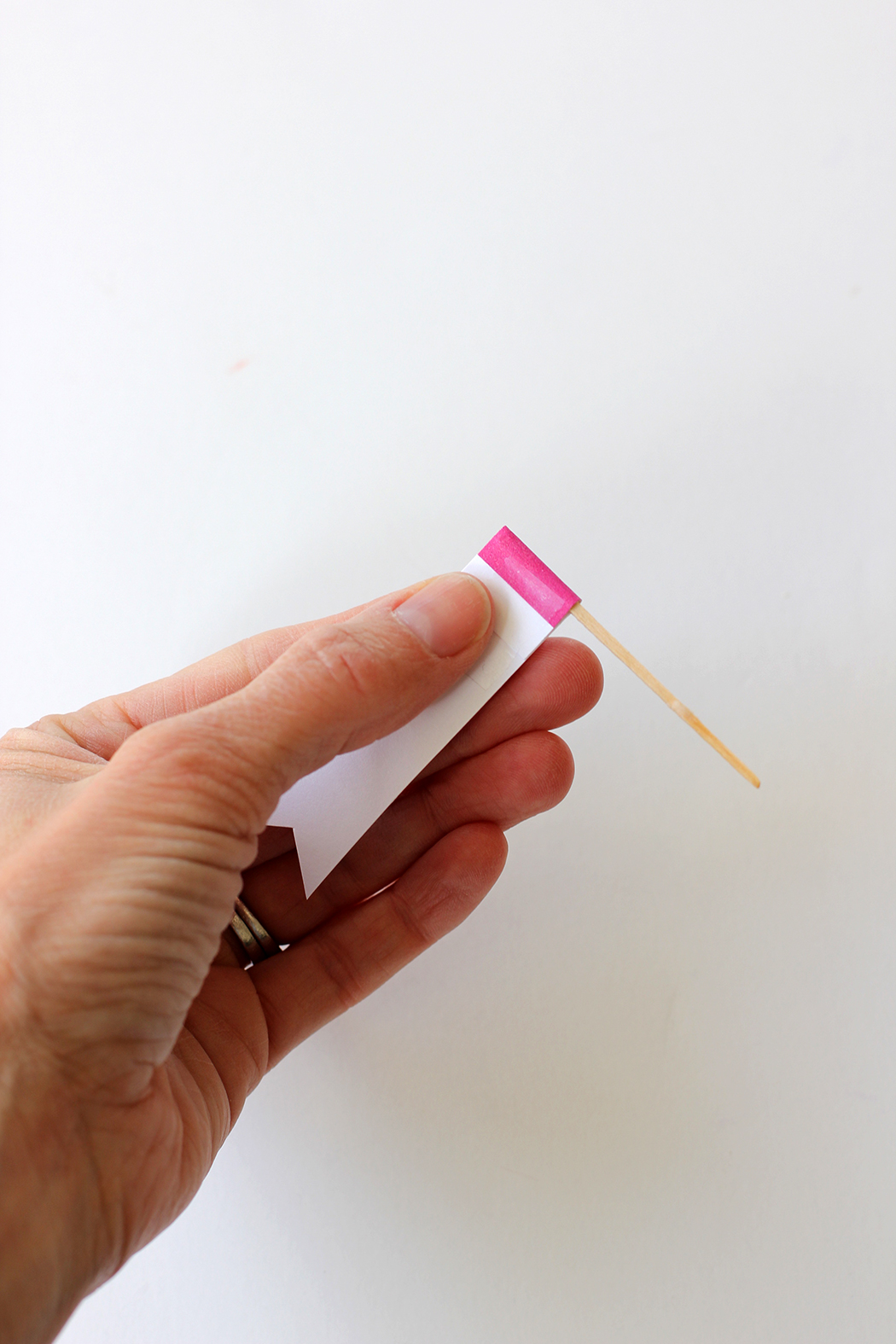 1. First, download the cupcake topper printable. Click here —> hooray flags printable.
Cut the printables.
2. Wrap the end of the flag around the tooth pick and glue.
Enjoy the cupcake toppers!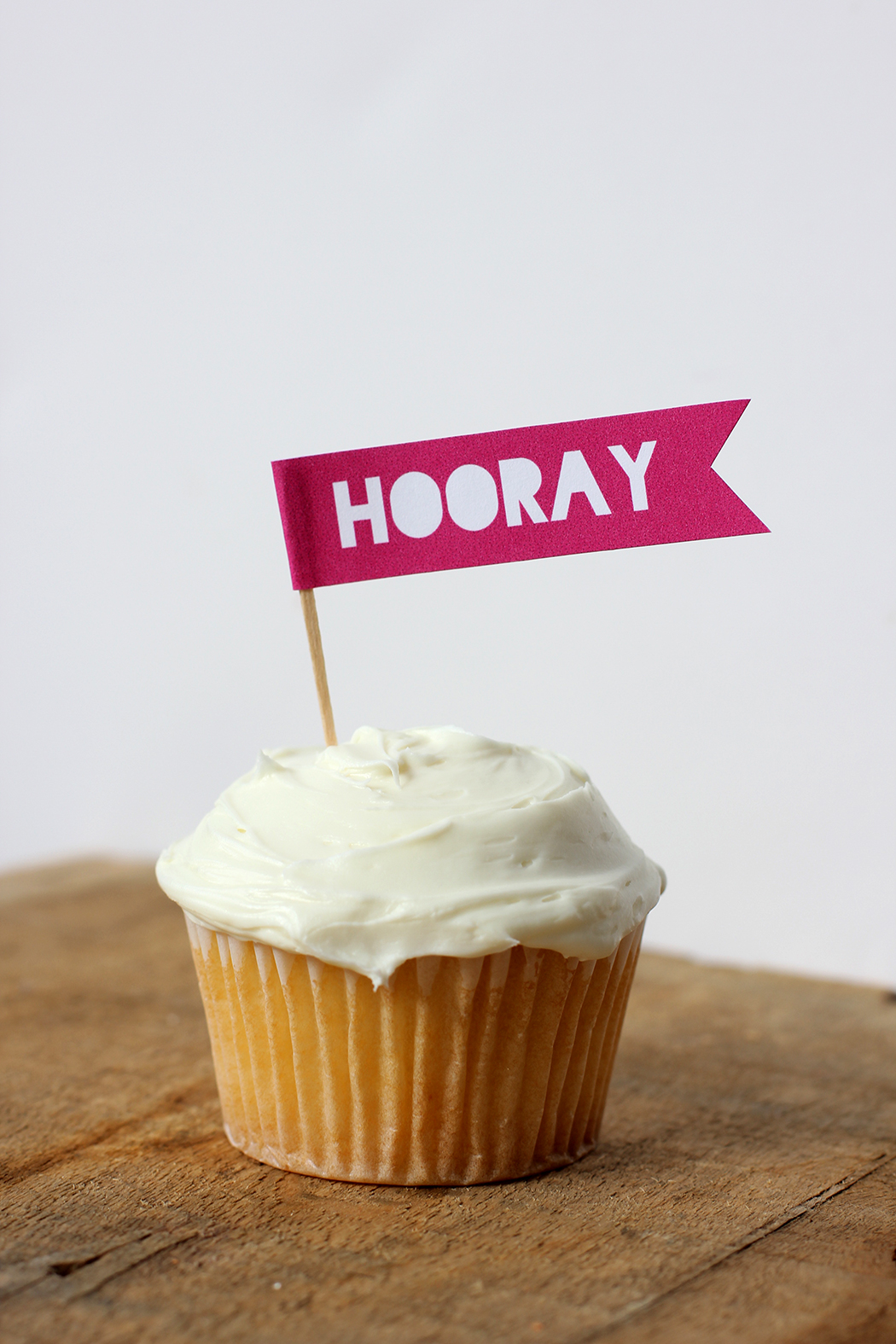 Make sure and check out our library of free printables on the blog!