Holiday Gift Guide for Cooks
We have another gift guide for you today. This time it is for all the cooks in your life!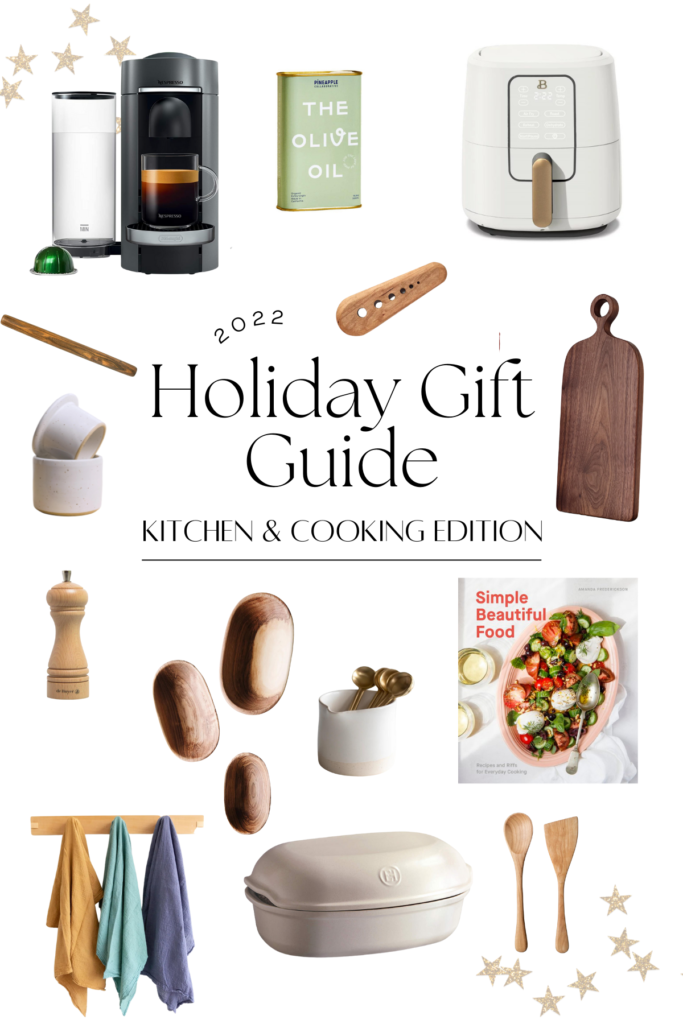 'Tis the season for gift giving! We love a good handmade gift, but we can't do that for every gift. Today we are sharing some wonderful gift ideas for the cooks, bakers and kitchen lovers in your life.
From baking essentials like a wooden rolling pin to a bread loaf baker, we have some great ideas.
If you are still organizing your gifting strategy this year, download and print our Free Printable Gift Giving List. This has made it so much easier to keep all the gifting in order! I feel like every year I forget something!
Check out our Holiday Gift Guide for Cooks 2022
Air Fryer – this white modern looking air fryer works wonderfully and looks great on the counter. We have lots of friends that have this air fryer and love it.
Nespresso Vertu Plus Coffee Machine – Hands down my favorite coffee machine. I look forward to a cup of coffee from my Nespresso each and every morning. It is honestly like having a built in coffee shop in my home.
butter keeper – We adore this little butter keeper. Raise your hand if you are someone who keeps butter on the kitchen counter! Who doesn't love softened butter?!
Herb stripper tool – this is a favorite little kitchen tool for any chef! A little wooden tool to use when a recipe calls for fresh herbs.
wooden utensil set – Hand carved wooden spoons are a go-to gift for any cook.
rolling pin – Bakers will love this simple wood rolling pin. Looks so nice it can sit out on the counter or in a utensil holder.
wood serving board – A gorgeous wood serving board that looks beautiful displayed on a counter as well.
wood bowl serving set – Who doesn't need more wooden bowls for serving? We love the look of these.
cook book – We adore Amanda Frederickson and we adore her cookbook.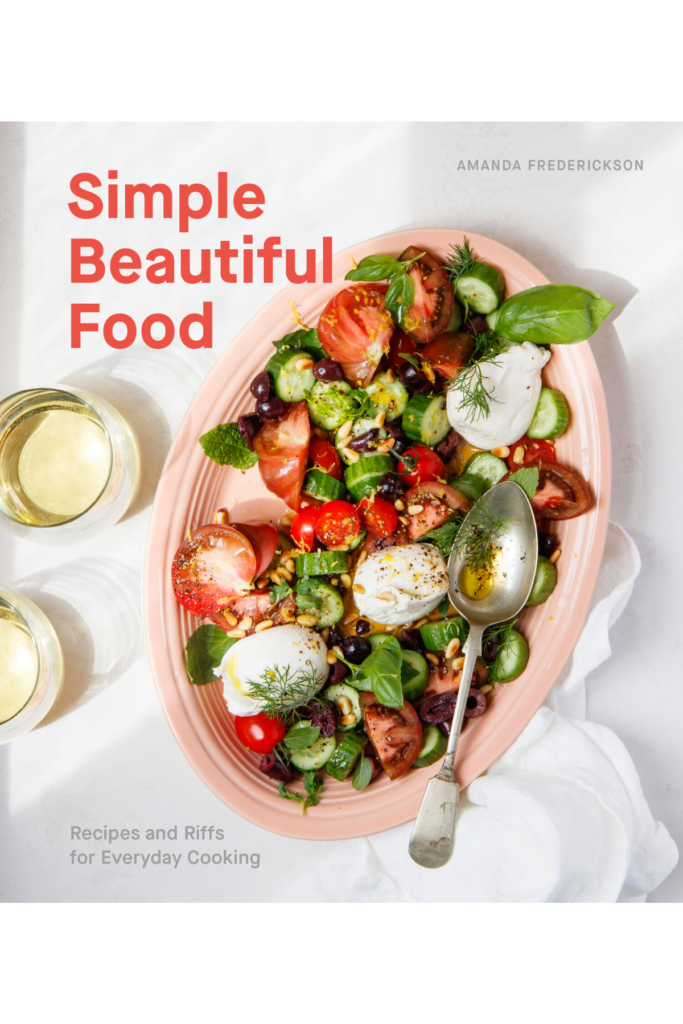 dish towels – Hand dyed flour sack dish towels are a perfect gift for any cook. They are soft, large and the colors are beautiful.
olive oil – I mean, who doesn't love a fancy olive oil. The design of this metal olive oil bottle is perfection.
ceramic pitcher – This handmade ceramic creamer pitcher is darling. It is a creamy white color that goes with any kitchen.
pepper mill – loving this classic wood pepper mill. Love.
Loaf baker – for the bread bakers in your life, this is such a beautiful loaf baker. Love the linen color that wold go well in any kitchen.