See some of our favorite holiday gift ideas from Madewell and also ways to earn money back on your online shopping!
Ways to earn money from online shopping
Have you heard of Rakuten? If you haven't, sign up now! It is essentially an affiliate program for online shopping for everyone. All you do is sign up for an account and start saving!
The site is linked with tons and tons of retailers. For example, you can earn 5% cash back from Zappos.com. Download a website extension and you will get a pop up when you are shopping on a site that partners with Rakuten
Sign up for Rakuten today to start earning back on holiday shopping. This is not sponsored – I just had to share this awesome site.
Ok, now for our first gift guide of the holiday season – Madewell Favorites!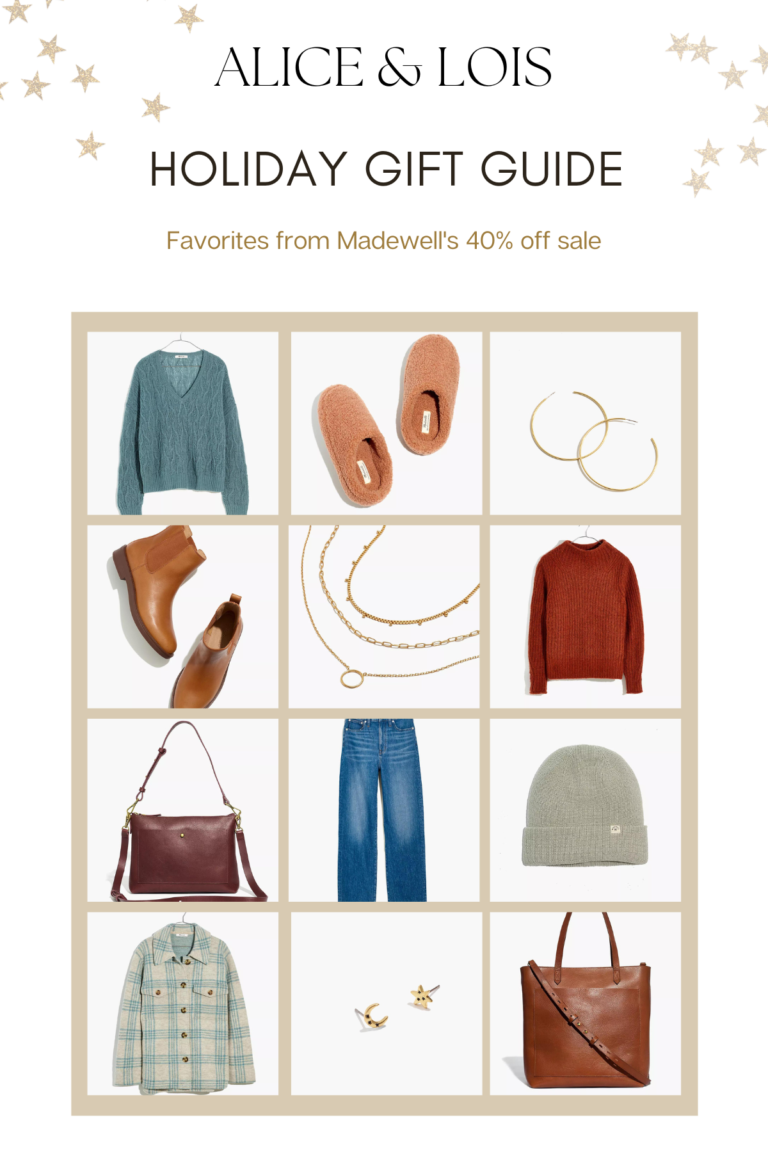 Holiday Gift Ideas
Madewell Favorites 40% off sale

we may earn affiliate money from some links in this post. for more info on affiliates, click here.