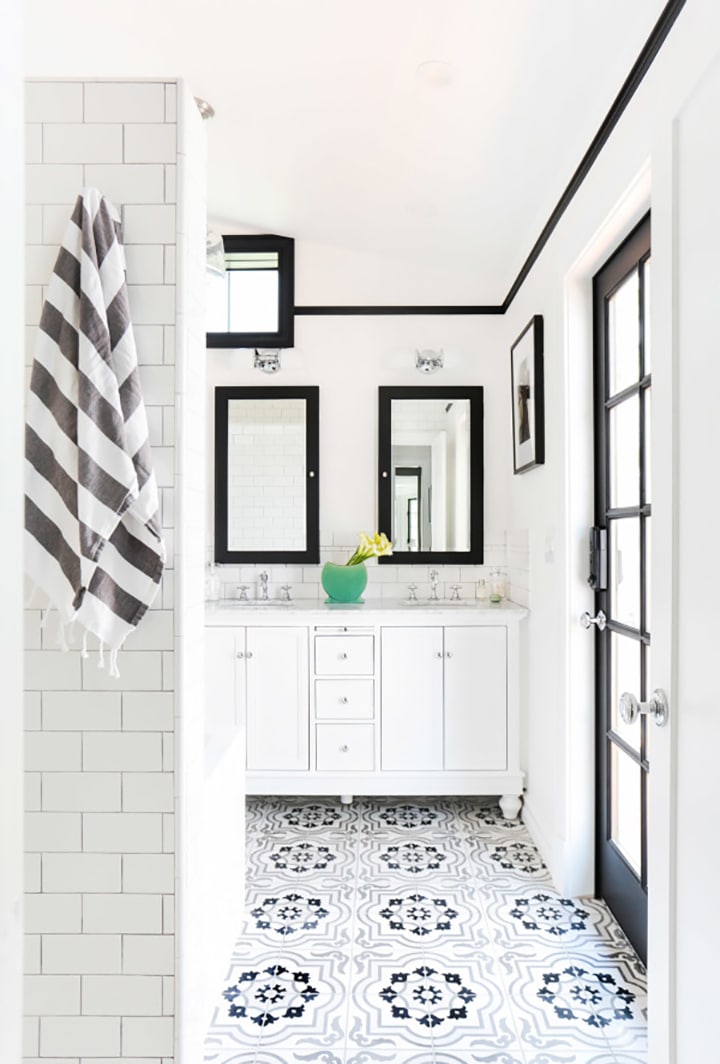 The patterned tile trend in interior design right now has me falling in love with every other room I see with it on Instagram and Pinterest. And as you'll see in this Home Crush, black and white patterned tile is what I'm especially infatuated with. I love the shapes, the way your eye is drawn to the tile design. Whether it's on the bathroom floor, a shower wall or kitchen backsplash, it adds an interesting design element.
Simple Patterned Floor in the Bathroom: The image above is from Style Me Pretty's amazing roundup of patterned tile.
See more of our favorites in this Home Crush…
Dining Room Patterned Tile Floor: Love this mix of pattern, traditional and modern furniture in this dining room featured on SF Girl By Bay.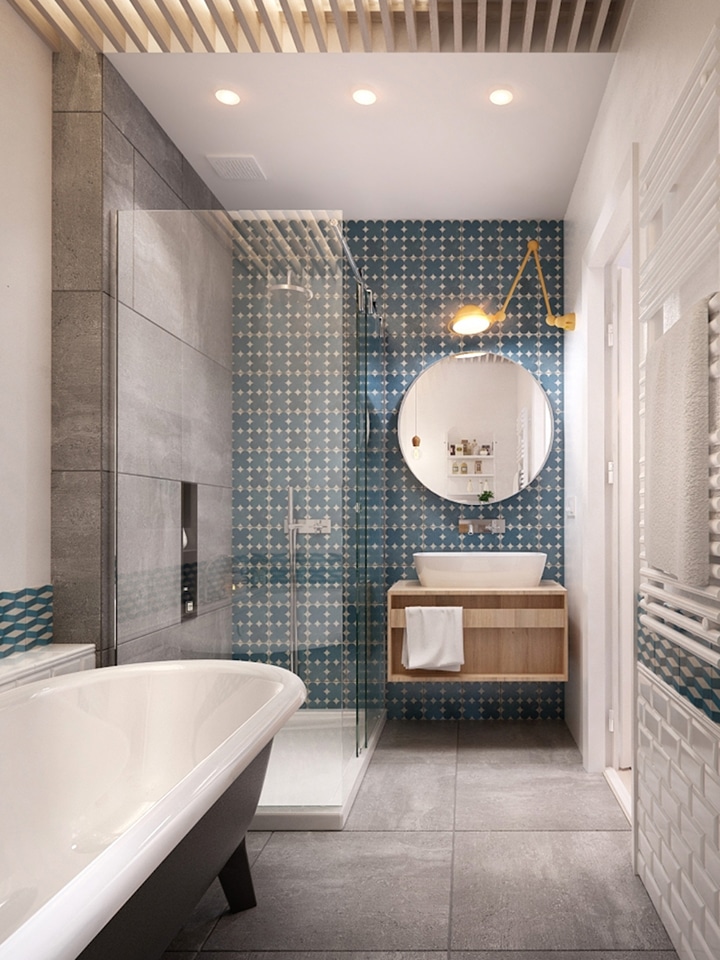 Statement Patterned Tile Wall in Bathroom: The color and the simple pattern on this bathroom wall create such a beautiful statement in this room found on Trendland.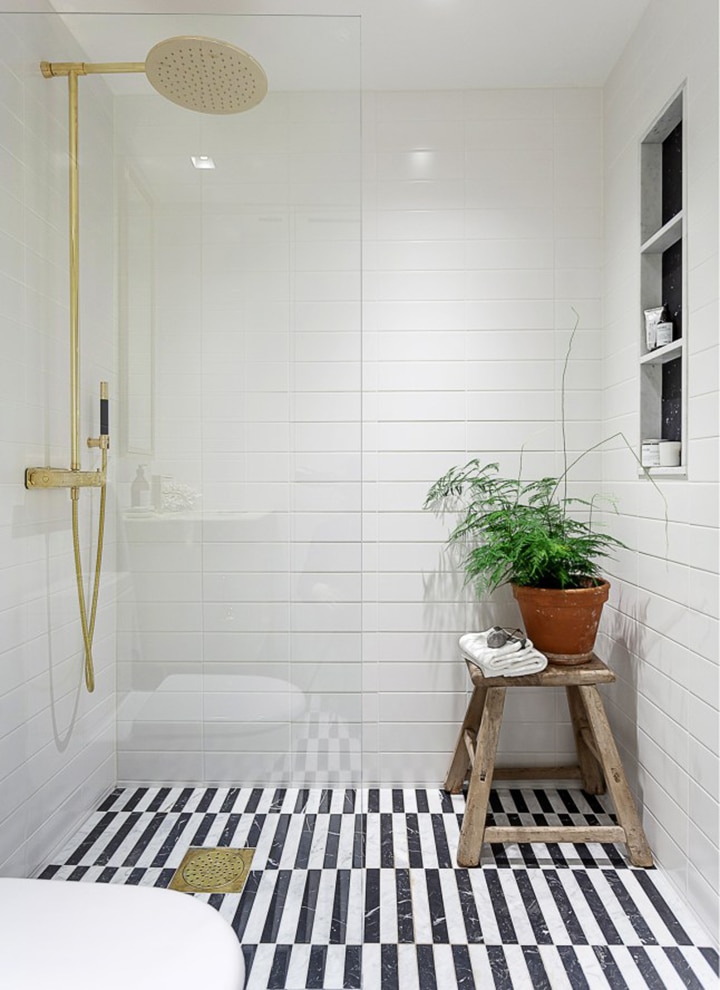 Modern Patterned Tile in the Bath: It's black and white and modern all over. Such a great graphic approach to modern patterned tile found on Planete Deco.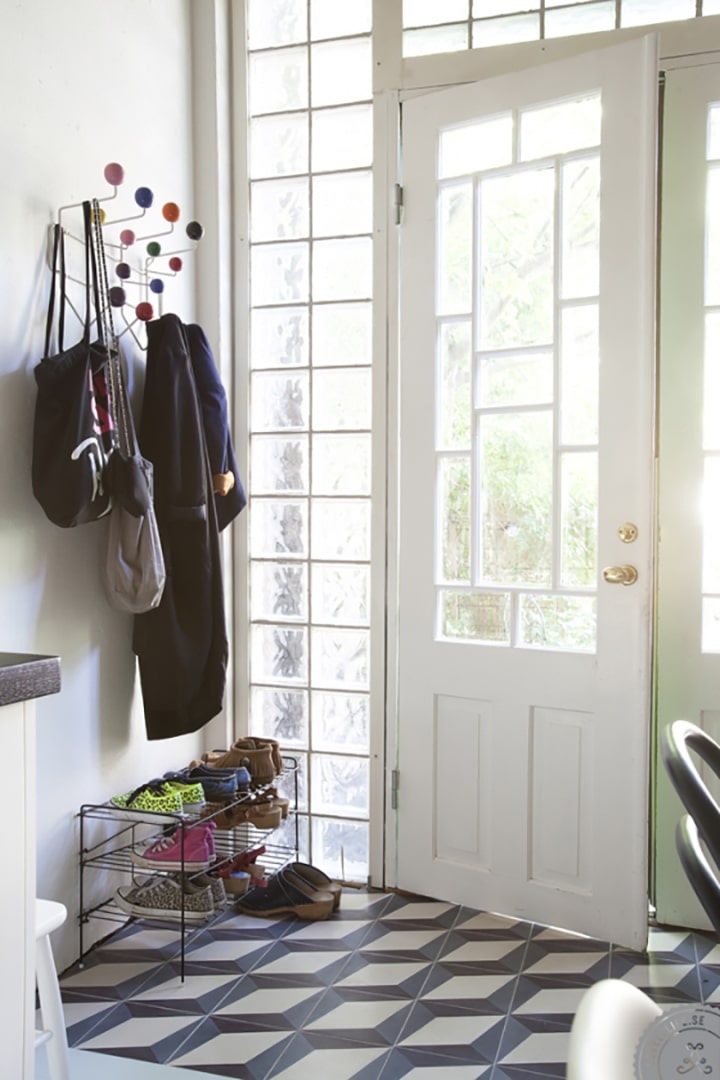 Entryway Patterned Tile Floor: Anna Cate's home was featured on the blog Lovely Life and the entryway patterned tile caught my eye immediately. Then I fell for the rest of the house!
Some of my favorite resources for patterned tile include Cement Tile Shop, Cle Tile, Home Depot, and Overstock even sells some pretty tile.