Homemade Fruit Popsicle Recipe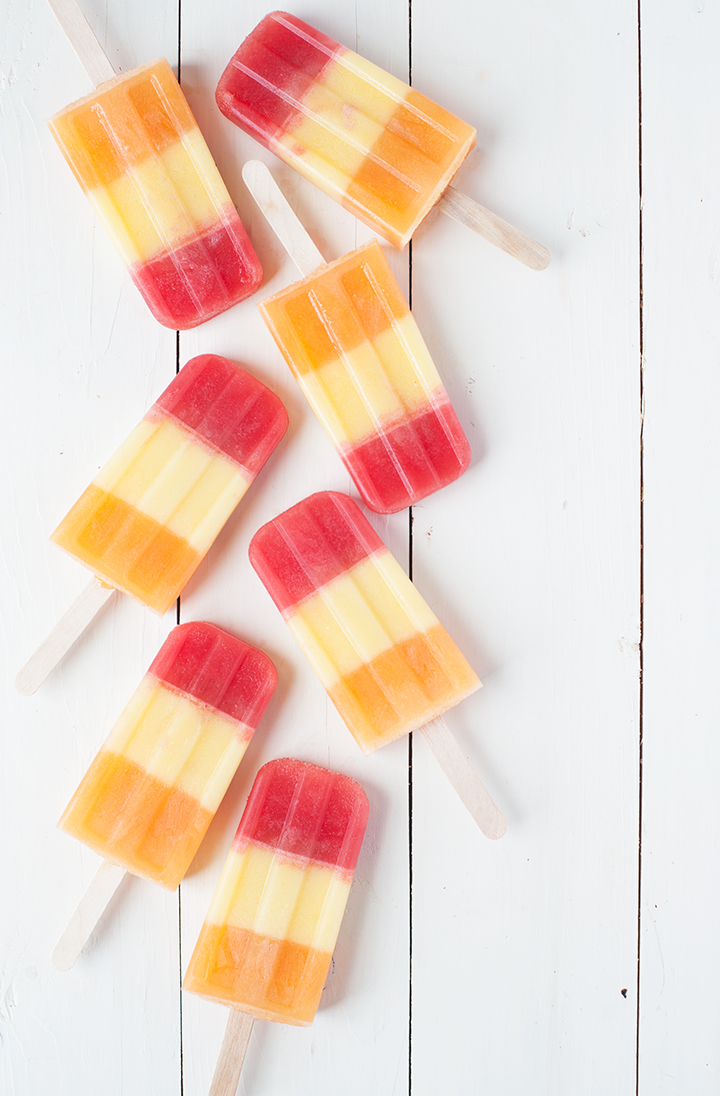 Okay, guys… these melon pineapple popsicles are my new favorite treat. They scream summer, both in their gorgeous colors and in their flavors. Watermelon, cantaloupe and pineapple – hello, summertime!
I dreamed these up when I was cutting up a huge watermelon yesterday. I thought about making some watermelon agua fresca and then it hit me… I should make a version of that, but in popsicle form!
Then I looked over at my ripe cantaloupe just begging to be cut up. Why not add a layer of that bright orange cantaloupe too? And then there was the pineapple… why not? This is a summertime trio you must try in frozen form!
Read more for the Homemade Fruit Popsicle Recipe.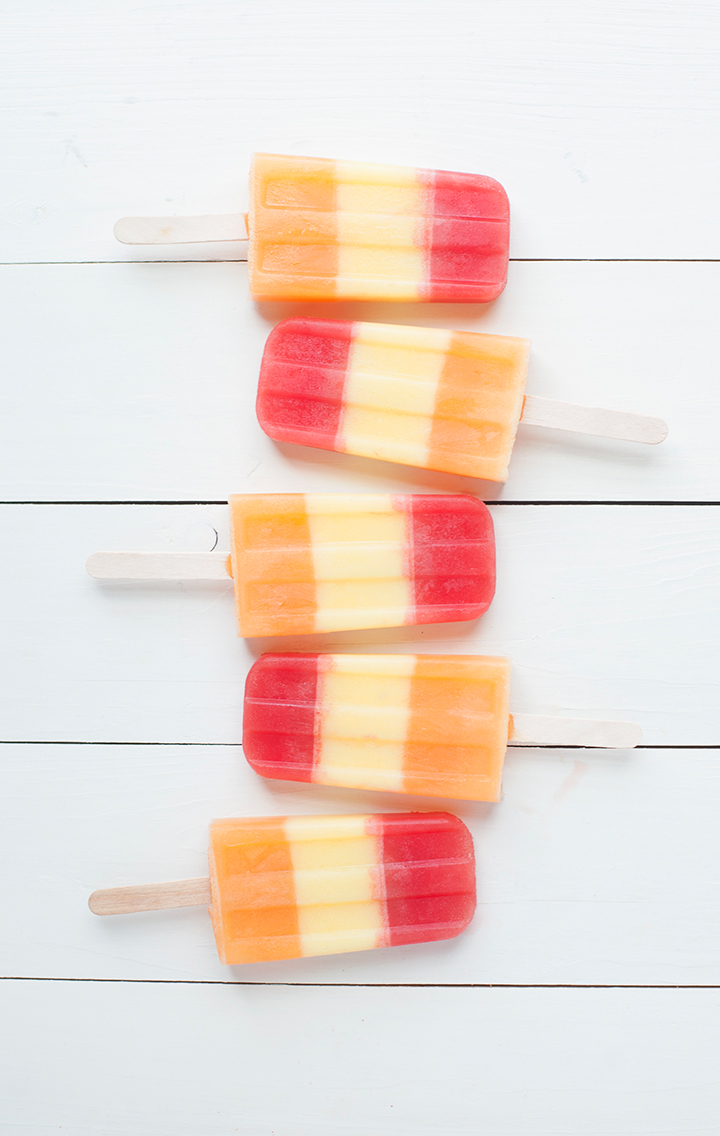 Homemade Fruit Popsicles with Watermelon, Pineapple and Cantaloupe
3 cups watermelon, cut in bite-sized pieces
2 cups fresh or frozen pineapple, cut in bite-sized pieces
3 cups cantaloupe, cut in bite-sized pieces
water
honey
First add watermelon, 4 T water and 1 teaspoon honey to blender. Blend until liquified, then put through a fine mesh strainer
. Pour mixture into your popsicle molds
(I love these molds) one-third full. Freeze this watermelon layer until frozen.
Second, add the pineapple chunks and 4 T water to blender. I added a few spoonfuls of yogurt, but you could add almond milk instead. Blend this mix until fully liquified. Pour this mixture on top of the frozen watermelon layer and place back in freezer until this layer freezes.
Finally, mix the cantaloupe and 4 T water and 2 teaspoons honey in blender and mix until liquid. Put this mixture through the fine mesh strainer. Pour cantaloupe mixture over the frozen pineapple layer and freeze.
After the cantaloupe layer is frozen you are ready to go! Just remove from freezer and run warm water on the outside of molds until it's easy to remove popsicles. Enjoy!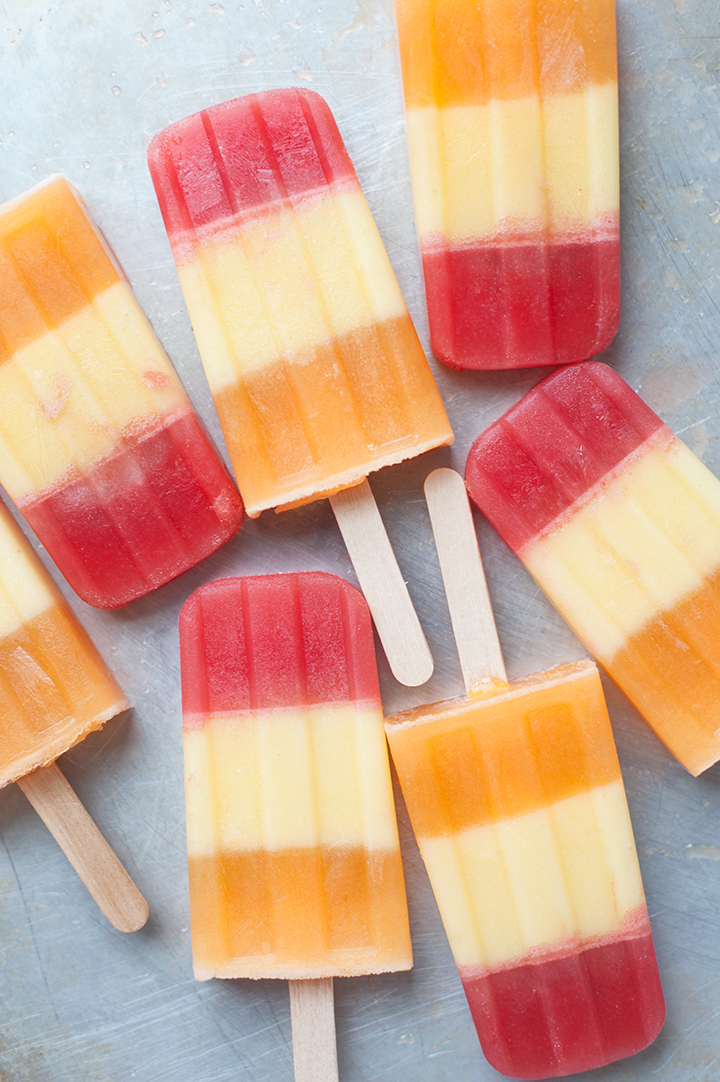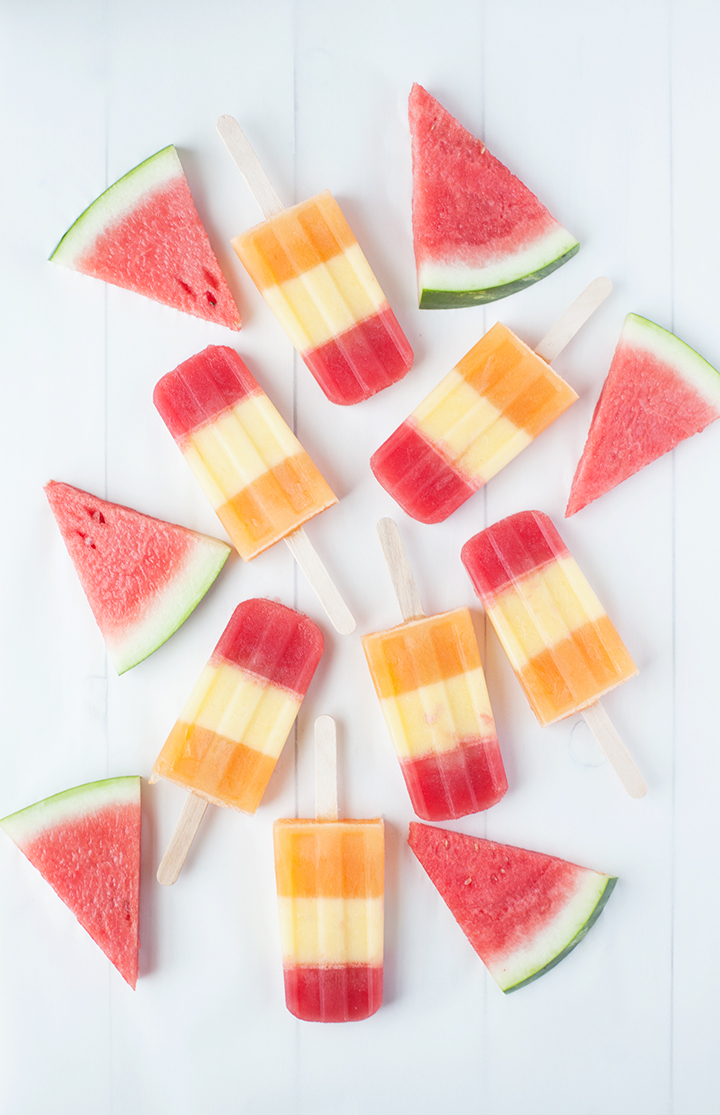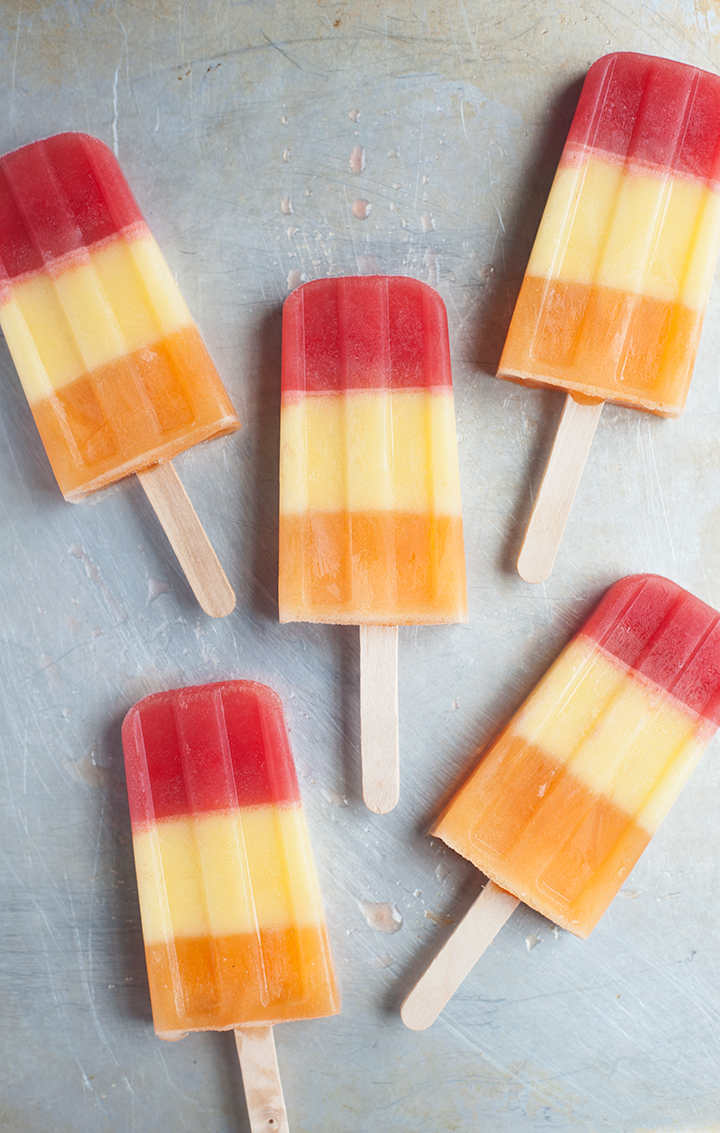 photos by Melissa Fenlon. all rights reserved.