Homemade Nutella Recipe – Chocolate Hazelnut Spread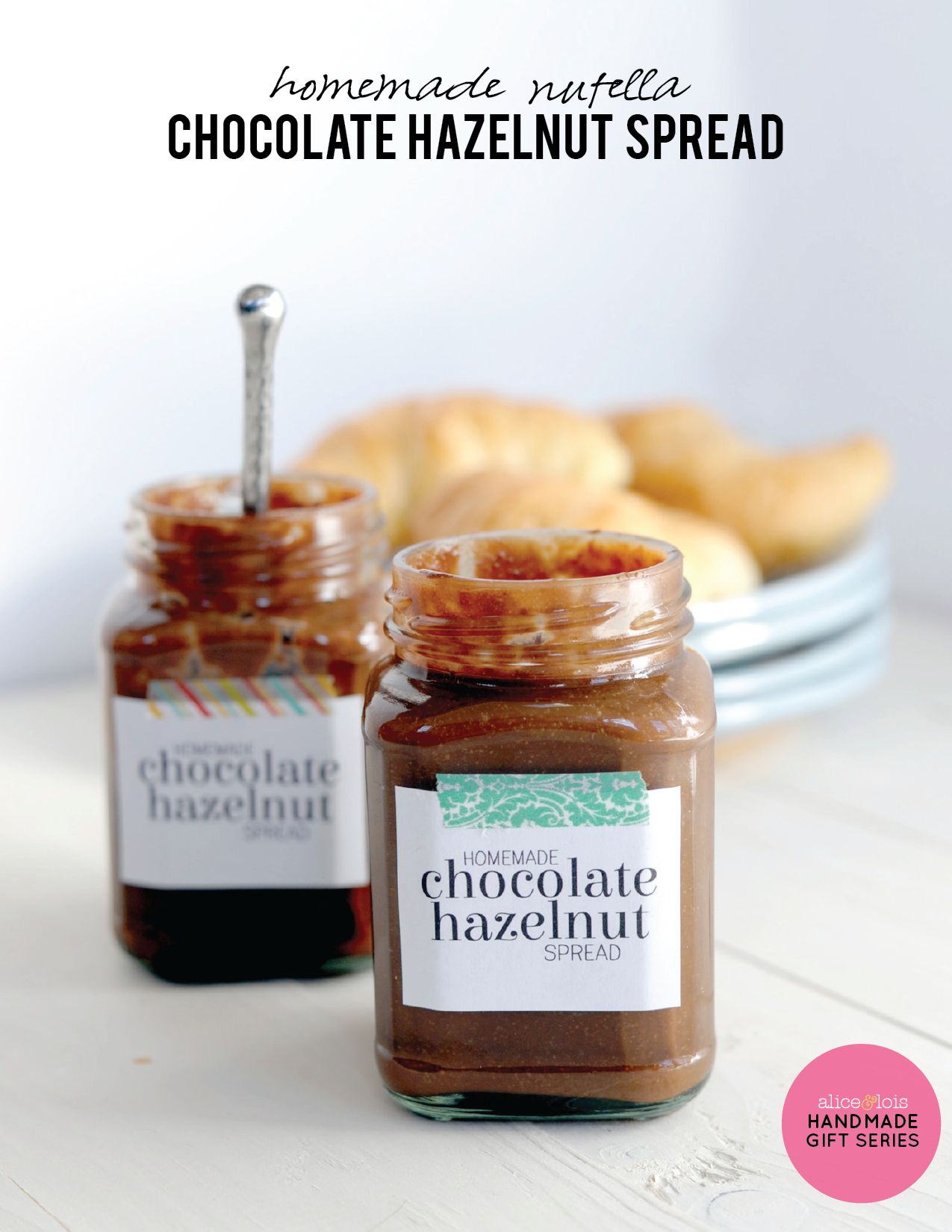 Can you think of anything better than getting homemade Nutella as a gift? Here's a simple recipe for a chocolate hazelnut spread that will become a holiday staple. This is our tastiest installment of our new Handmade Gift Series.
I used the recipe from America's Test Kitchen DIY Cookbook. I altered it a little bit, and it turned out perfectly. It's purer than store bought Nutella. This homemade version has an amazing nutty taste. It's not too sweet, but just the right amount of chocolate. I used coconut oil in mine, which I think adds a great new flavor. This spread can be stored at room temperature or refrigerated for up to one month.
In addition to sharing this recipe, I'm sharing a free printable of the label I created. You can download the jar labels here.
Read more to get the amazing recipe for homemade Nutella.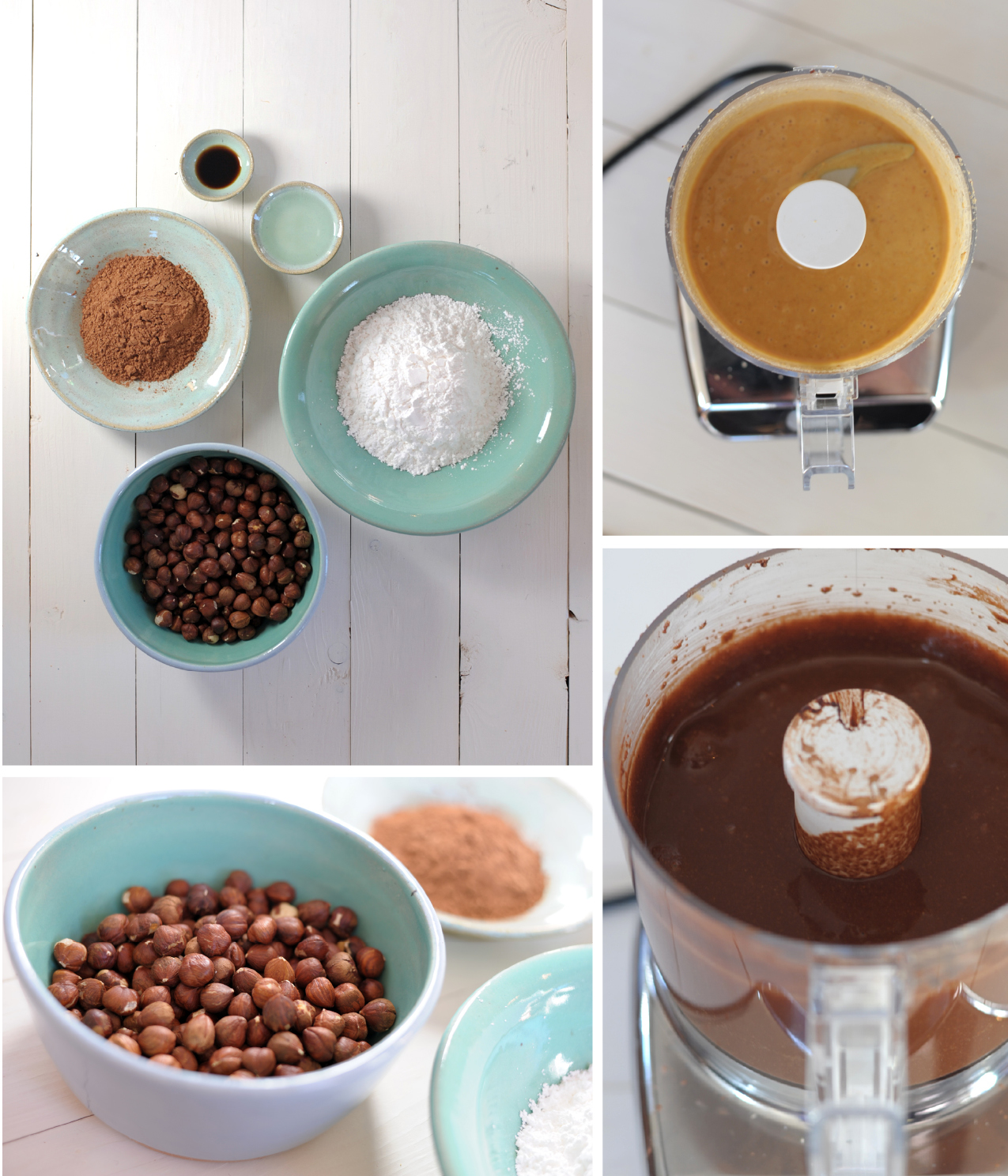 Chocolate Hazelnut Spread (Homemade Nutella)
makes 1 ½ cups
from America's Test Kitchen DIY cookbook
2 cups (8 ounces) hazelnuts
1 cup confectioners' sugar
1/3 cup cocoa powder
2 tablespoons coconut oil (you can use hazelnut, walnut or vegetable oil)
1 teaspoon vanilla
1 teaspoon salt
Preheat oven to 375 degrees with oven rack in middle position. Place hazelnuts on rimmed baking sheet and roast until fragrant and dark brown, 12-15 minutes. Rotate the baking sheet halfway through. Transfer the nuts to a medium bowl. When hazelnuts are cool enough to handle, put another medium bowl on top and shake vigorously to remove the skins.
Process the peeled hazelnuts in food processor until the oil is released and it forms a smooth, loose paste. This takes about 5 minutes. Scrape down the sides of the bowl often.
Add sugar, cocoa powder, oil, vanilla and salt and process until fully incorporated and the mixture begins to loosen slightly and becomes glossy, about two minutes.
Transfer spread to a jar with a tight-fitting lid. This can be stored at room temperate or refrigerated for up to one month.
Enjoy!  –Melissa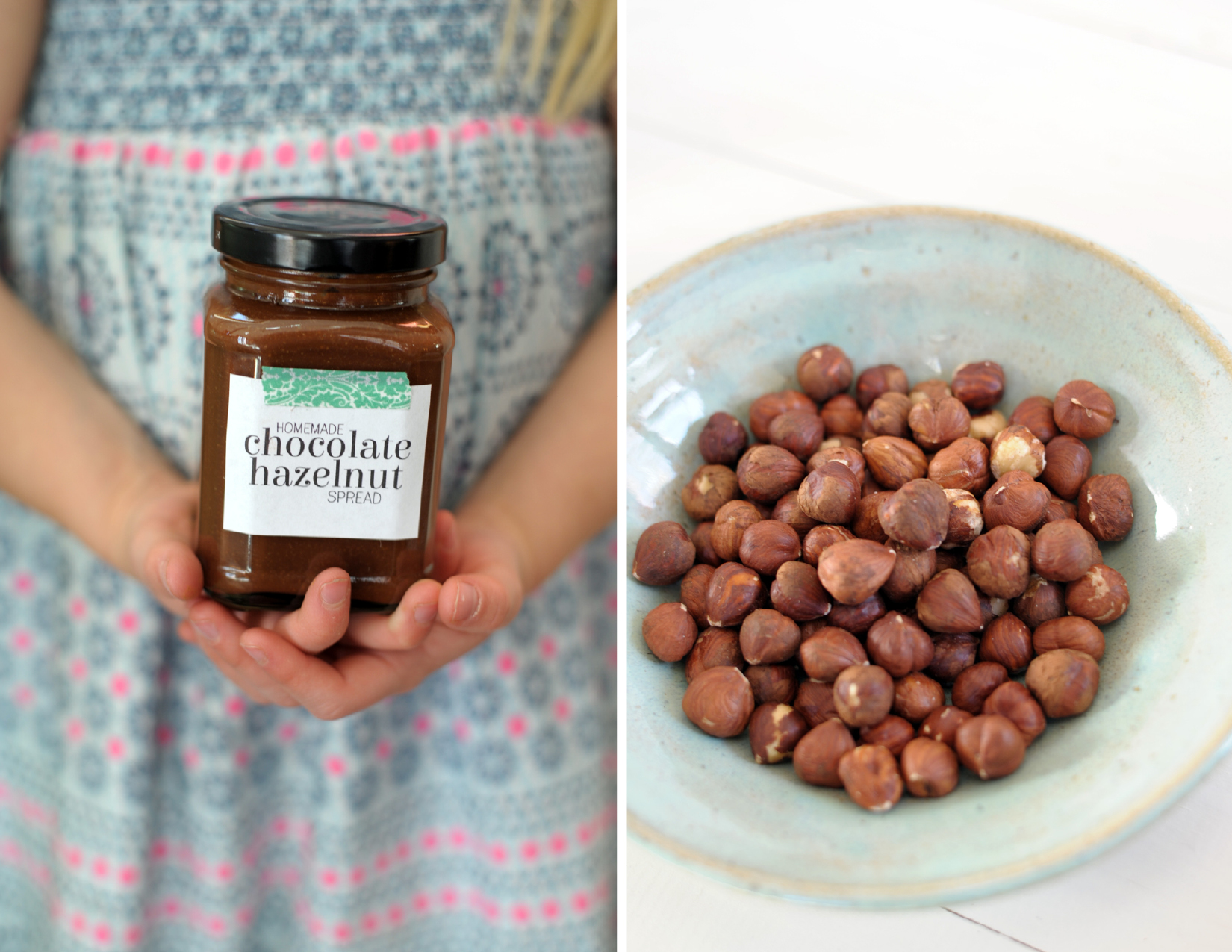 all images by Melissa Fenlon, copyright alice & lois design studios