Homemade Pumpkin Spice Syrup
Learn how to make a Homemade Pumpkin Spice Syrup to use in lattes, over ice cream and with oatmeal. The perfect Fall syrup.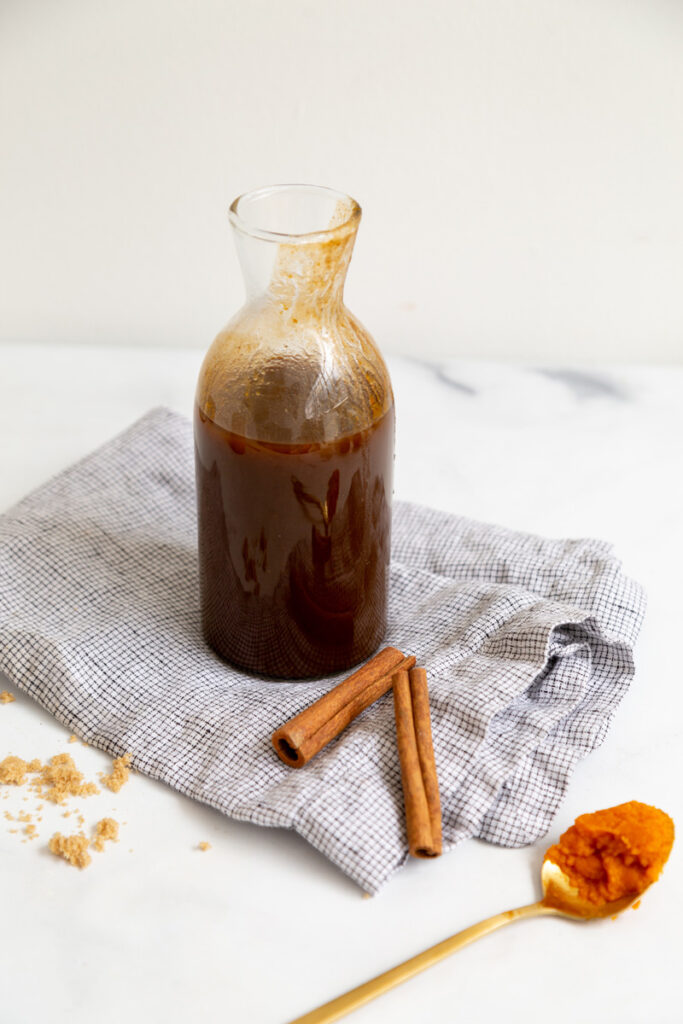 Pumpkin spice has become a mantra for many during the months of September and October every Fall season. Pumpkin muffins, pumpkin bread, PSL (pumpkin spice lattes), pumpkin granola, pumpkin yogurt – you name it!
You will have to check out our very favorite pumpkin muffin recipe! Have you ever tried pumpkin butter? It is like apple butter but made from pumpkin. You can make it in the instant pot. Brilliant. You can find that recipe here.
This Homemade Pumpkin Spice Syrup is easier to make than you might think. Seriously! Grab the ingredients at the grocery store and you are ready to go.
What you need to make Pumpkin Spice Syrup
1 cup water
2 cups brown sugar
1 tablespoon pumpkin pie spice
dash of vanilla
1/2 cup organic pumpkin puree
cinnamon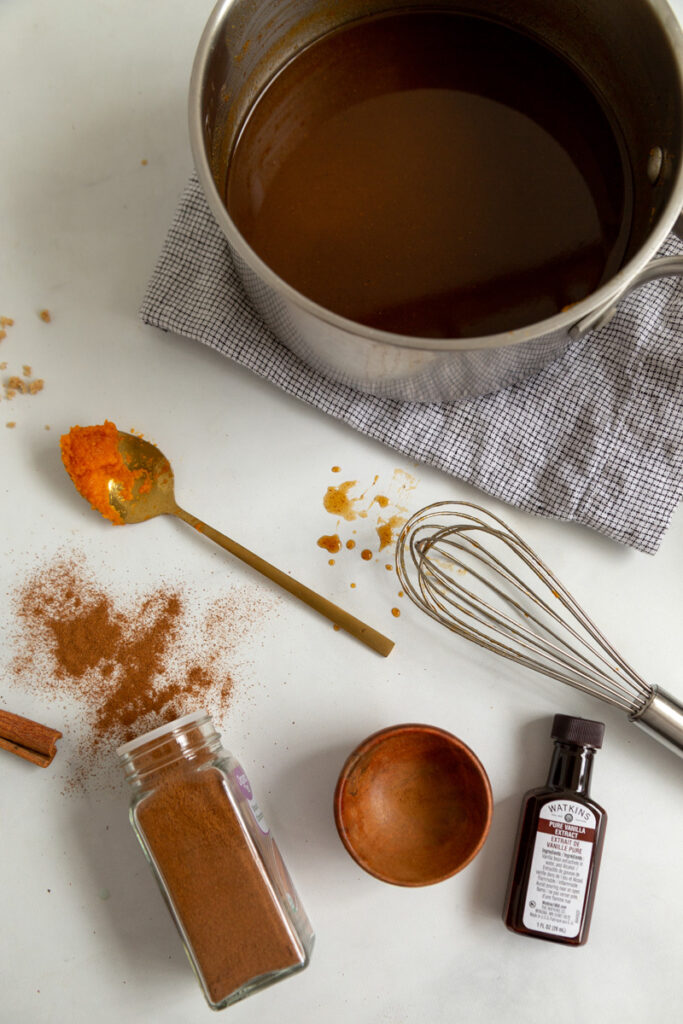 How to make Homemade Pumpkin Spice Syrup
You need a saucepan and whisk for this recipe. We made this recipe for hunker.com. You can find the detailed recipe instructions here.