Homemade Salsa for Father's Day and a free printable
Grab our free printable salsa label and Homemade Salsa recipe for Father's Day.
Here's a great gift idea for your dad this Father's Day. Make him some homemade salsa! It takes no time at all, only a few ingredients and you can print out this cute label for your jar of salsa for dad.
We love making things for holidays – especially Father's Day and Mother's Day. Today we are excited to share our favorite salsa recipe. It is simple and so delicious!
Have you made homemade salsa before? It is easier than you think, seriously!
Get our recipe for Homemade Salsa for Father's Day below….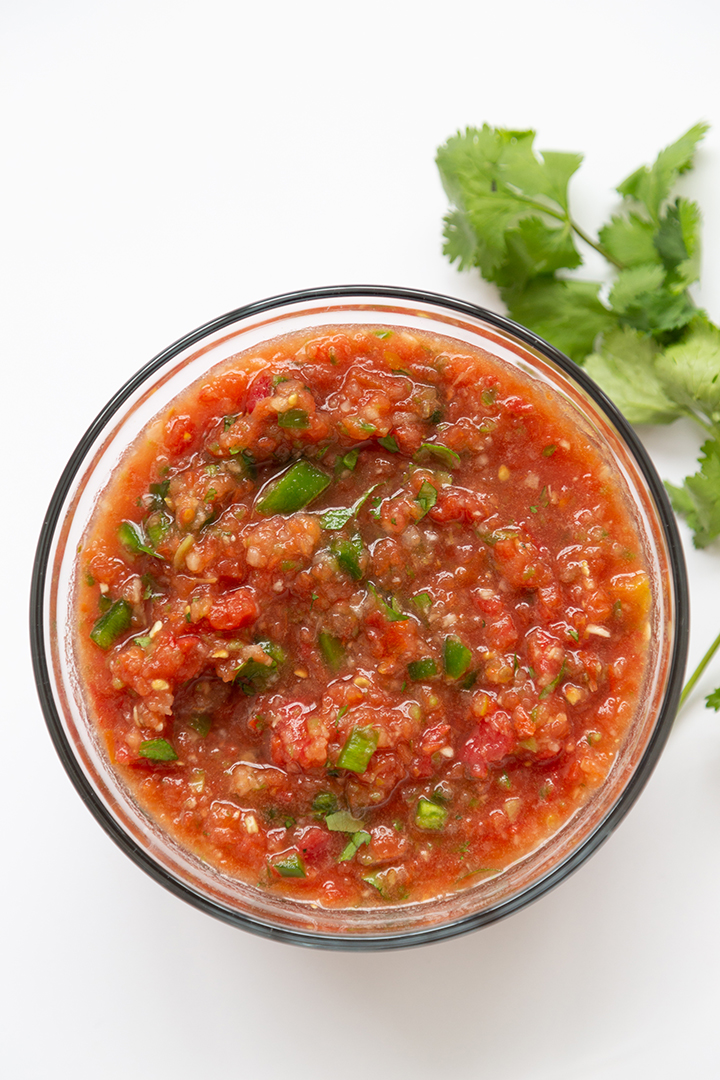 What you need
Double sided tape or glue dots
Homemade Salsa Recipe
4 roma tomatoes, quartered
½ small white onion, chopped
1-2 serrano peppers, chopped
1/3 cup fresh cilantro leaves, washed and loosely packed
¼ cup fresh lime juice
¼ teaspoon salt
First, place chopped onion and peppers in food processor and pulse for 10 seconds. Use one pepper for a mild to medium salsa and both if your papa likes his salsa on the hotter side. It's up to you how hot you want the salsa.
Add quartered tomatoes to food processor and pulse for about five seconds. Add the cilantro, lime juice and salt, then pulse for another five seconds.
Place the salsa in a container with lid to the fridge and let set for two hours. Then serve with your favorite chips. This fresh salsa is good for two days.
Keep refrigerated. Makes two cups.
Head to Minted's blog, Julep for the full tutorial, recipe and free printable download.
Father's Day Homemade Gift Ideas
Check out some of our favorite Homademade gift ideas for Father's Day! Lots of free printables and recipe ideas...