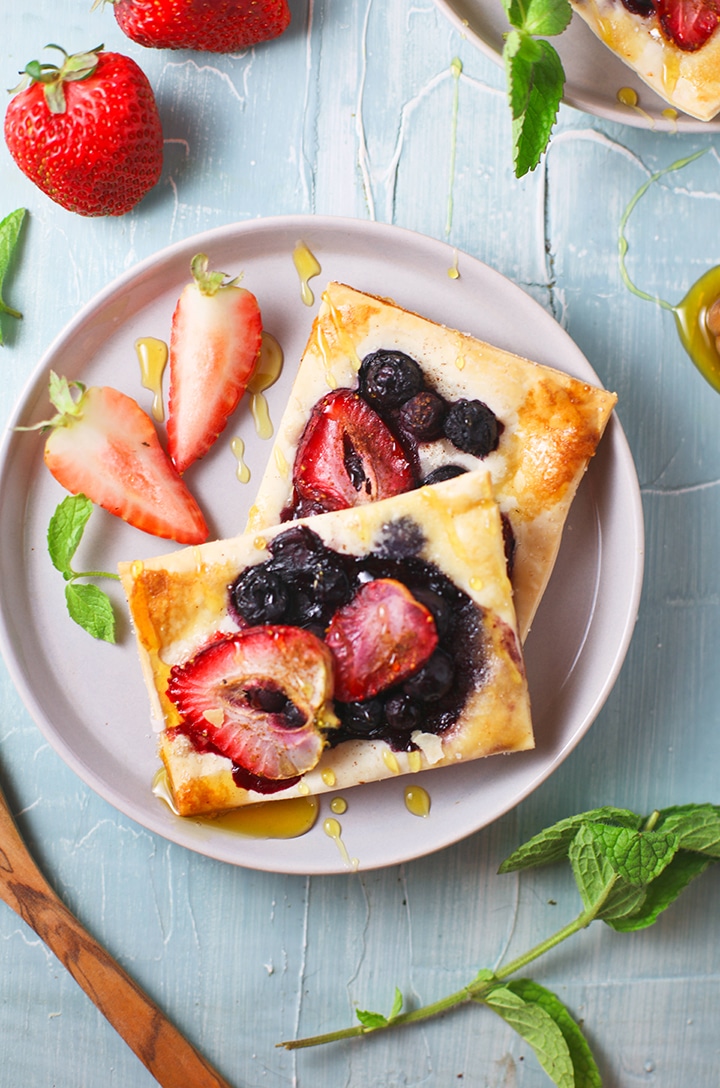 We love this Honey and Berry Puff Pastry Tarts Recipe because it's simple to make and so pretty at the same time. It's also a great way to use all the fruits we have this season. These tarts are perfect with berries, but you could also use cherries or apples as well.
These tarts are extra special because we used a whipped honey butter as the base. You can also swap the butter for cream cheese for a cheesecake like version.
These puff pastry tarts are delicious straight out of the oven, so we highly advise you bake them the minute you plan to serve them. However, you can assembly them and leave them in the fridge until you are ready to bake too!
Read more for the recipe…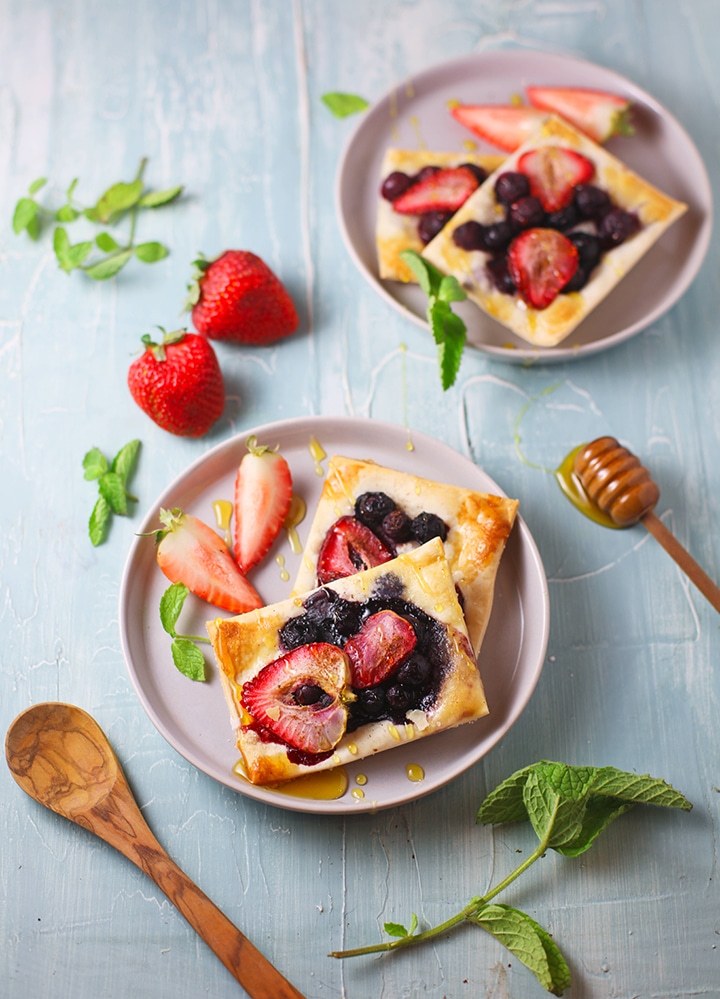 Honey and Berry Puff Pastry Tarts Recipe
Ingredients
1 Sheet puff pastry
3 Tbsp butter
3 Tbsp honey
½ Tsp cinnamon
¼ Tsp nutmeg
½ Cup strawberries, thinly sliced
½ Cup blueberries
Sugar, to sprinkle on top
Directions
Preheat the oven to 350 degrees. Line a baking sheet with parchment paper and set aside.
In a bowl combine butter with honey, cinnamon and nutmeg.
Cut the pasty into 8 rectangles and place in the baking sheet. Spread each square with ½ Tbsp of honey butter mixture, leaving a ½ inch border.
Top each square with blueberries and strawberries.
Sprinkle with sugar and a pinch of cinnamon.
Take to the oven and bake for 25 minutes or until the puff pastry is golden brown and the blueberries are soft. Take out of the oven and serve with a drizzle of honey.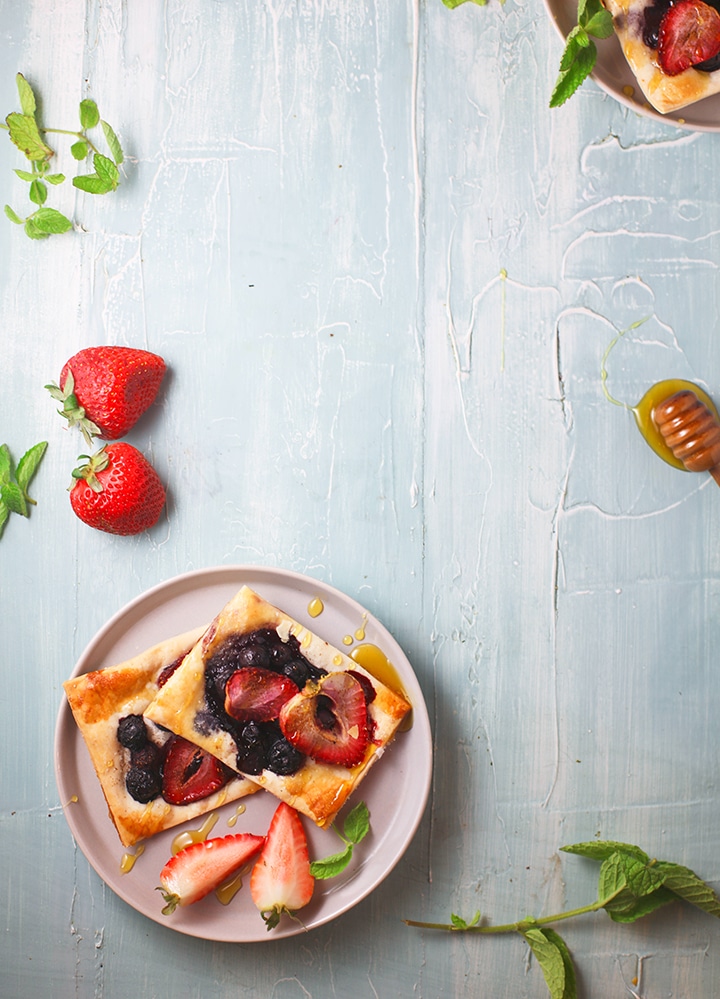 reci