Honey Lavender Cold Brew Latte
There is nothing better than an afternoon iced cold brew coffee anytime of year. I have been excited to share my favorite cold brew coffee recipe with you – a Honey Lavender Cold Brew Latte. I love making a honey lavender simple syrup which I then add that to cold brew coffee concentrate and almond milk. It's pretty amazing.
I am delighted to partner with Chameleon Cold-Brew to share this recipe. Hope it becomes a favorite of yours, too!
I've become a big fan of cold brew coffee for its flavor and low acidity. Chameleon Cold-Brew (CCB) is the nation's original and best cold brew because of their process. They first select organic beans and then air-roast them to ensure no bean gets burned. Then they steep the coffee grounds for over 12 hours to create cold brew coffee that's super smooth, low acid, and highly caffeinated.
I love the smoothness of their cold brew. I add half cold brew concentrate, half unsweetened almond milk and a touch of homemade honey lavender simple syrup to create my favorite latte.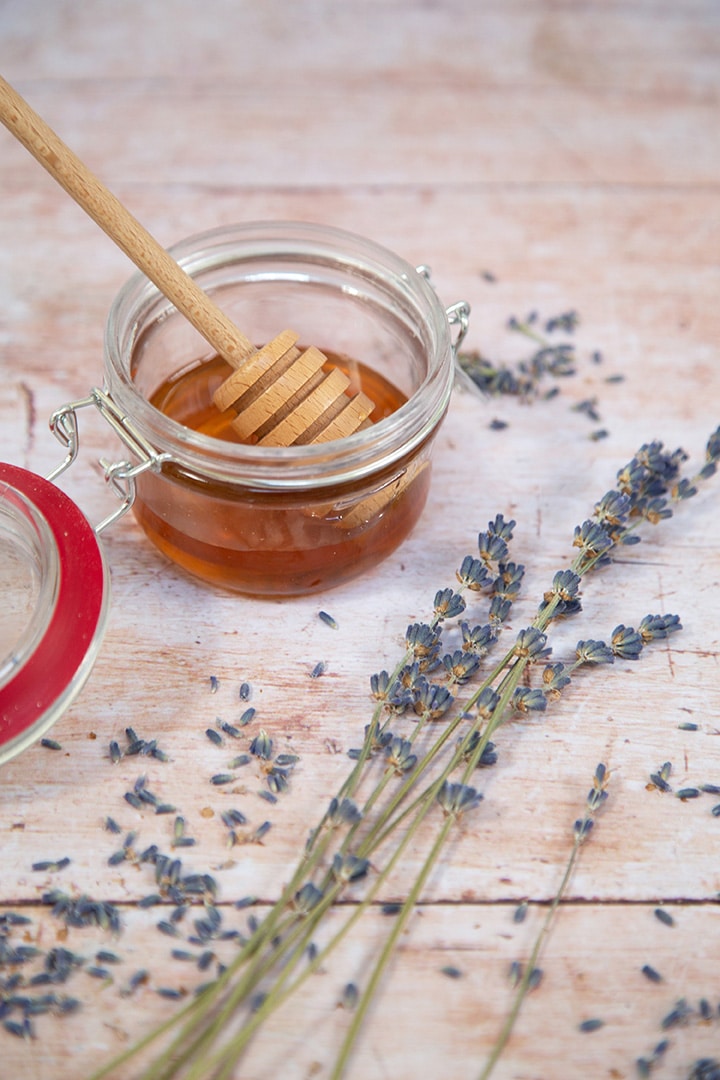 Honey Lavender Simple Syrup
Have you ever made simple syrup? Well it might be one of the easiest things to make! You simply mix water and sugar together on low heat, until the sugar dissolves. You can add herbs, seasonings and more to make a flavored syrup.
Honey Lavender Simple Syrup Recipe:
⅓ cup granulated sugar
⅓ cup water
¼ cup honey
1 tsp dried lavender
Add the water, sugar, honey and lavender into a saucepan on low heat. Stir ingredients together until sugar dissolves. Keep on low heat for about 5 minutes. Strain the liquid (to remove lavender) and pour into a glass jar and allow to cool.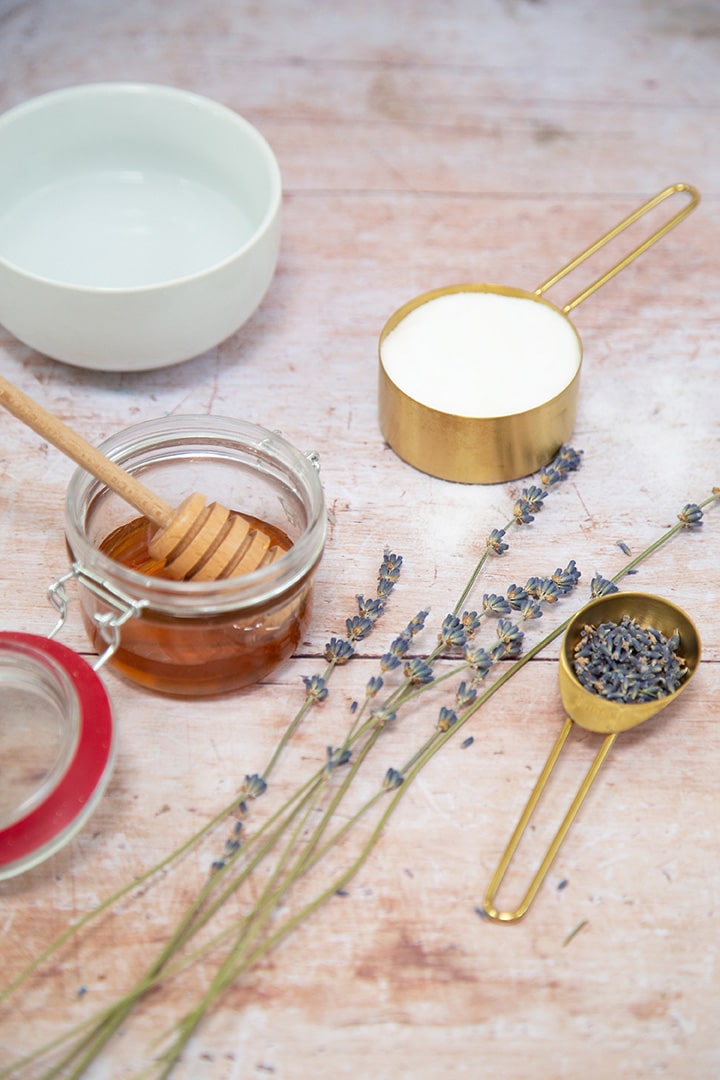 Honey Lavender Cold Brew Latte Recipe
4 oz Chameleon Cold-Brew concentrate
4 oz unsweetened almond milk
1 – 2 T honey lavender syrup
1 inch ice cube
Pour ingredients over a 1-inch ice cube and enjoy!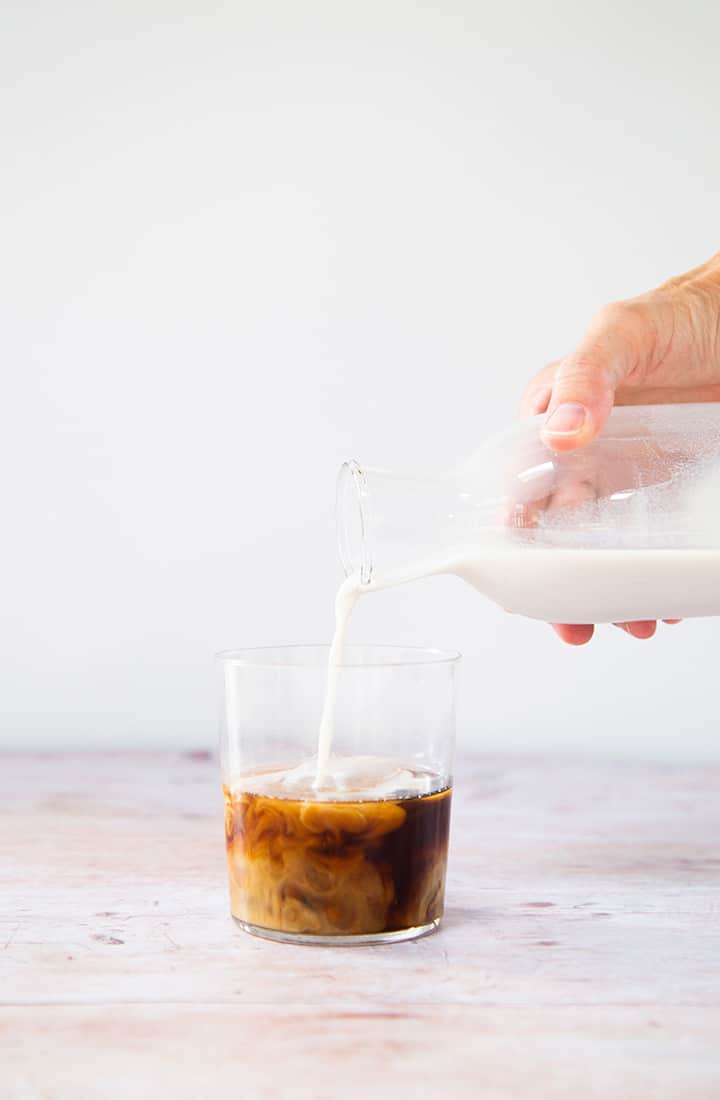 What are some of your favorite ways to enjoy cold brew coffee? A few other "recipes" I enjoy are:
4 oz cold brew concentrate, 4 oz vanilla almond milk and ½ tsp cinnamon, ice

Cold Brew "shake" – blend cold 4 oz cold brew concentrate, 4 oz milk, a touch of simple syrup and ice

4 oz cold brew concentrate, 4 oz unsweetened almond milk, 2 T chocolate syrup, ice.
Head over to Chameleon Cold Brew for more recipe ideas using their cold brew concentrate.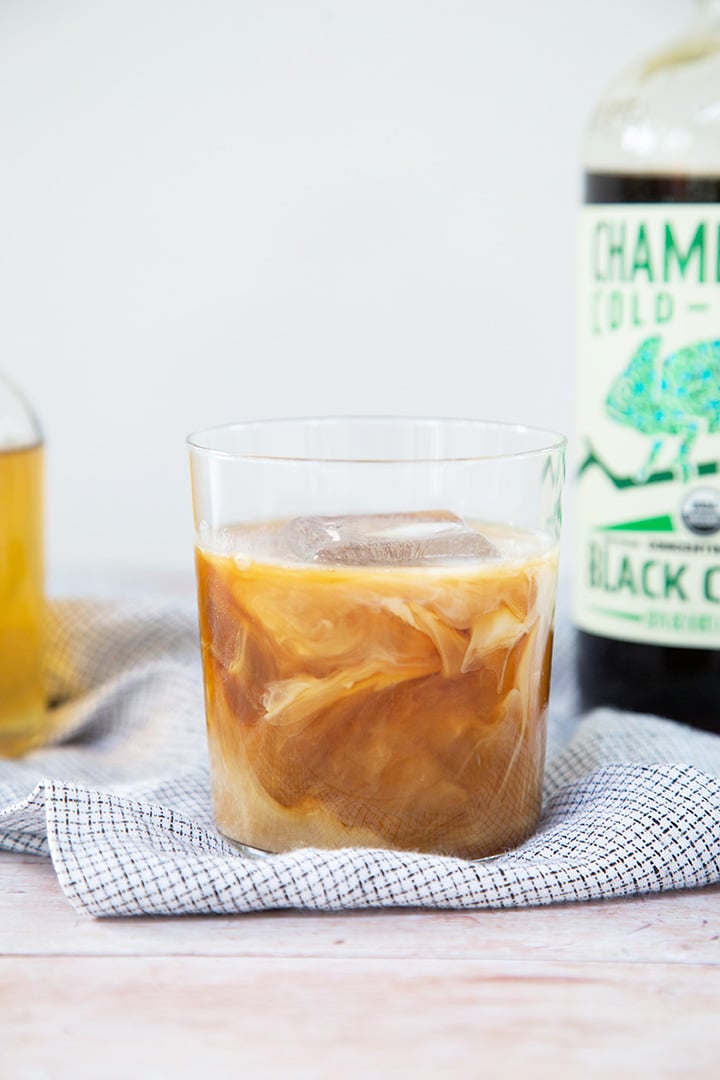 Photos by Sara Albers.