Hot Chocolate Bar and Whipped Cream Snowflakes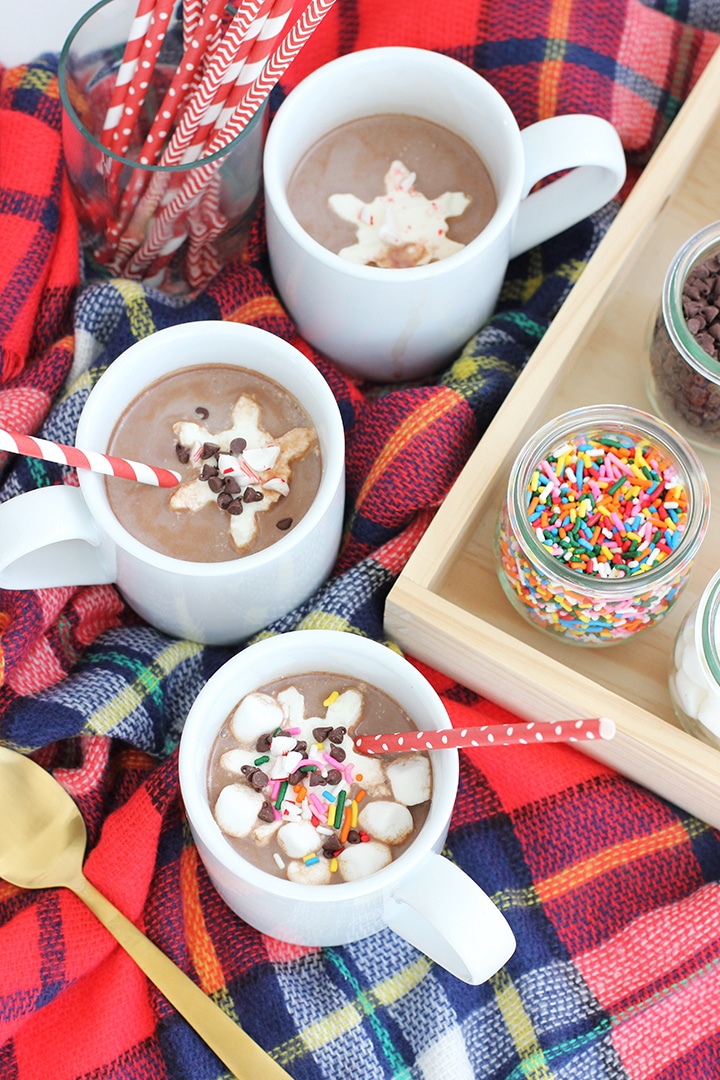 I don't know about you, but we love any excuse to have a "build-your-own-anything" station at a gathering. But, we like to keep it simple. Today we are sharing how to build a simple hot chocolate bar and make homemade whipped cream snowflakes for a Fall or Winter party. You can make your own hot cocoa mix for this hot chocolate bar, but using store bought would be just fine. A friend of ours makes the coolest whipped cream cubes by freezing homemade whipped cream and we had to give it a try! We are delighted to be partnering with Horizon Organic.  today to show you how to set up a simple hot chocolate bar and how to make homemade whipped cream, turning it into snowflakes to top off your hot chocolate! This is a delicious and easy treat when you have holiday guests over for any occasion. Horizon Organic milk is a favorite of our kids, especially after a day playing after the leaves or wintery snow.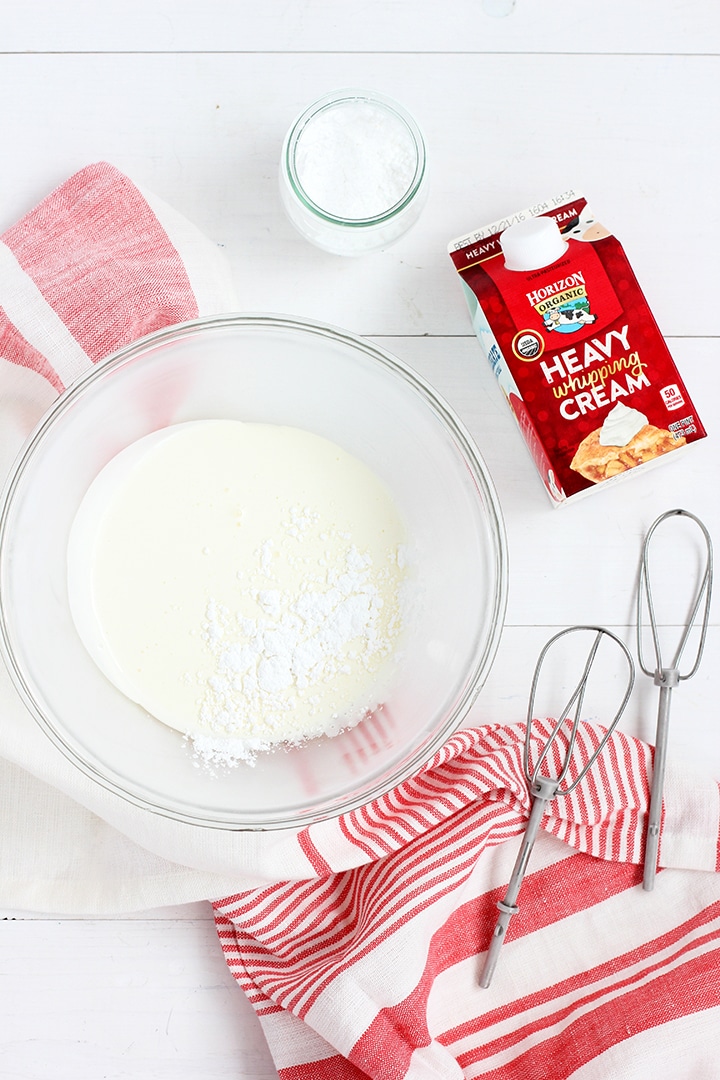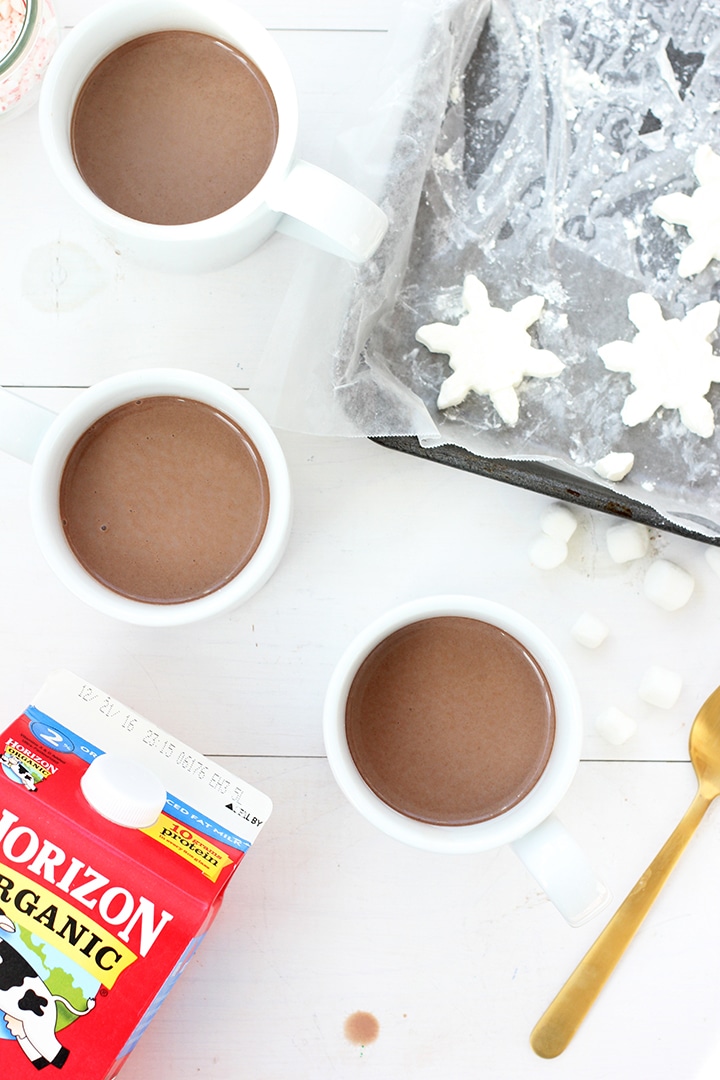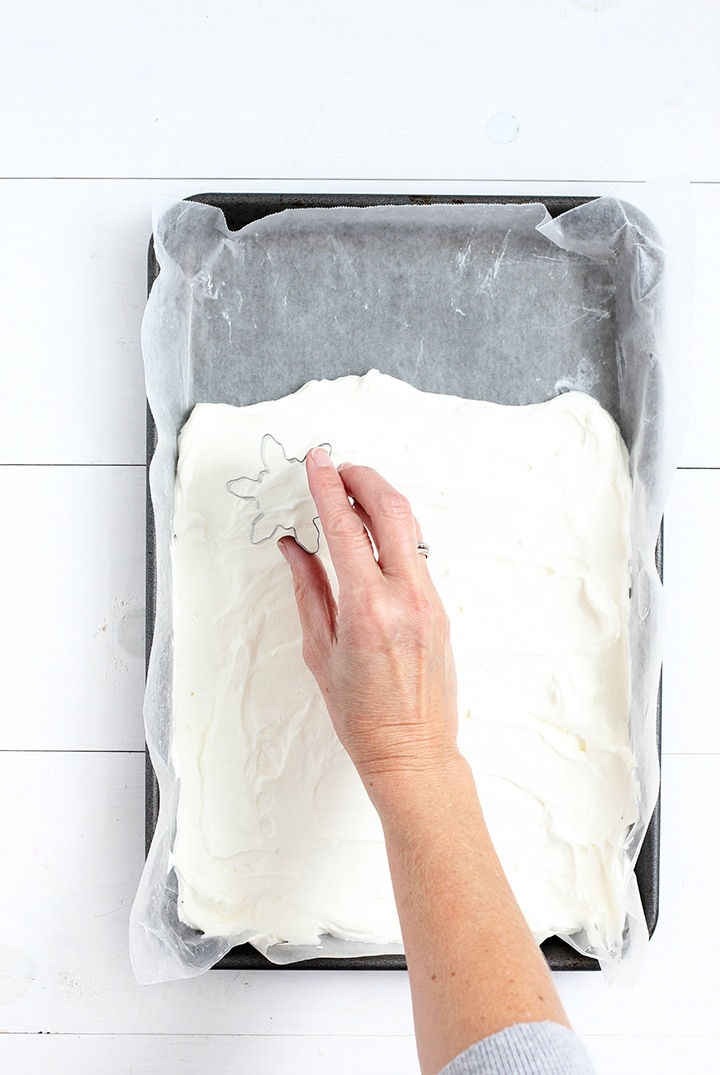 Homemade Whipped Cream Snowflakes
Pour half of the whipping cream in a bowl. Using a mixer, beat the whipping cream and one tablespoon of powdered sugar (up to 5 minutes) until it becomes thick and can form peaks. Line a small jelly roll pan with wax or parchment paper. Spread the whipped cream onto the pan about 1/2 inch thickness. Freeze for two or more hours. Use a cookie cutter (smaller than the mugs you will be using) and cut the shapes. I used a snowflake cookie cutter and I will be using a simpler design next time for ease. Once you cut out your shapes, pull the remaining whipped cream up with a knife. Put the shapes back in freezer for 5 or 10  minutes.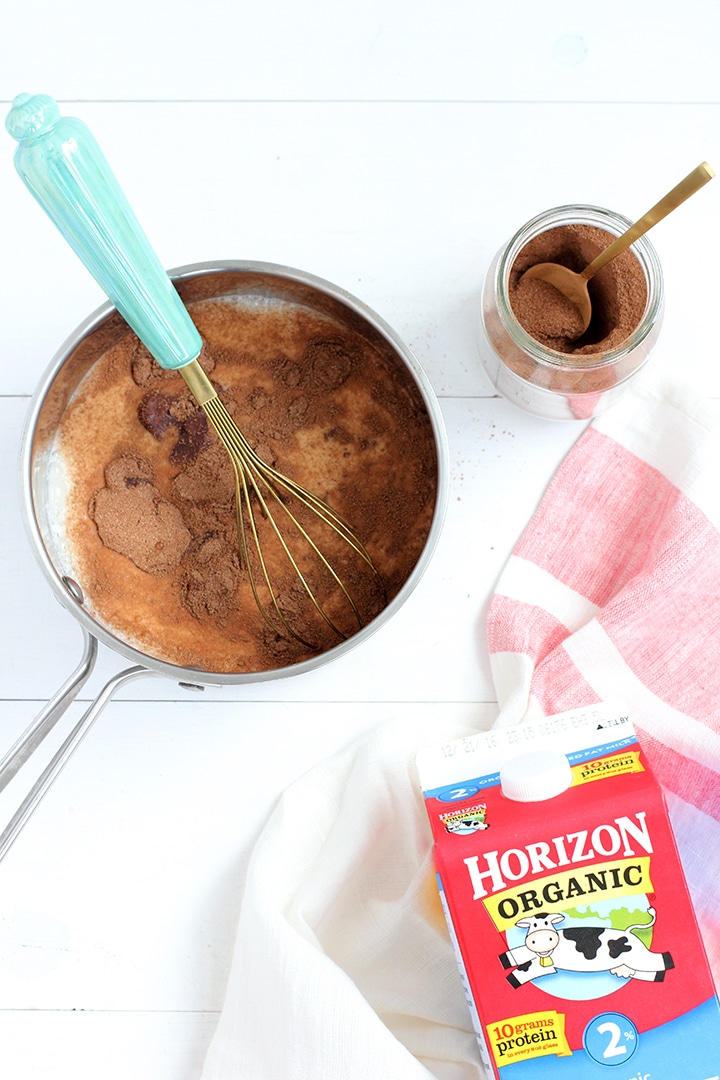 Hot Chocolate Mix
unsweetened cocoa powder
sugar
dash of salt
I used 1 teaspoon cocoa, 2 teaspoons of sugar and a tiny dash of salt to one cup of milk. I poured milk into a saucepan and heated, adding the hot chocolate mix. Stir with a whisk.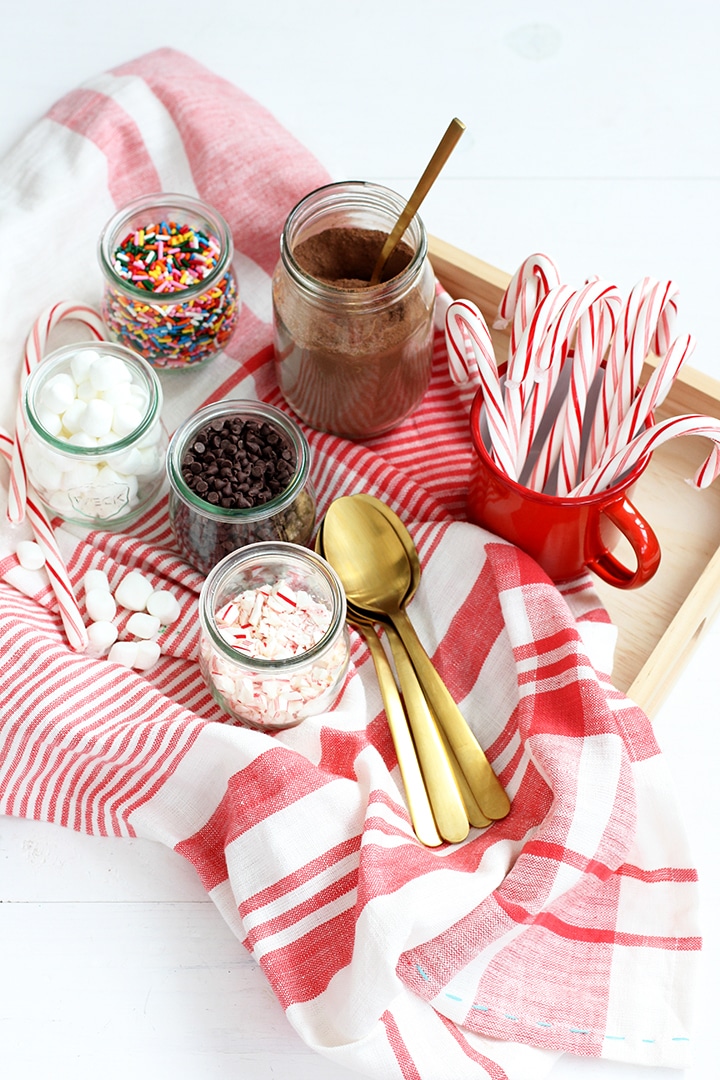 Hot Chocolate Bar 
Use little glass jars or bowls to hold the toppings. I poured the hot chocolate into a pitcher, but you could also use a carafe. I love to use unexpected papers or textiles as tablecloths. Today I used a plaid scarf as my table topping and love how it turned out! Some of our favorite hot chocolate bar toppings include:
mini chocolate chips
mini marshmallows
sprinkles
whipped cream cubes/snowflakes
peppermint (crushed candy canes)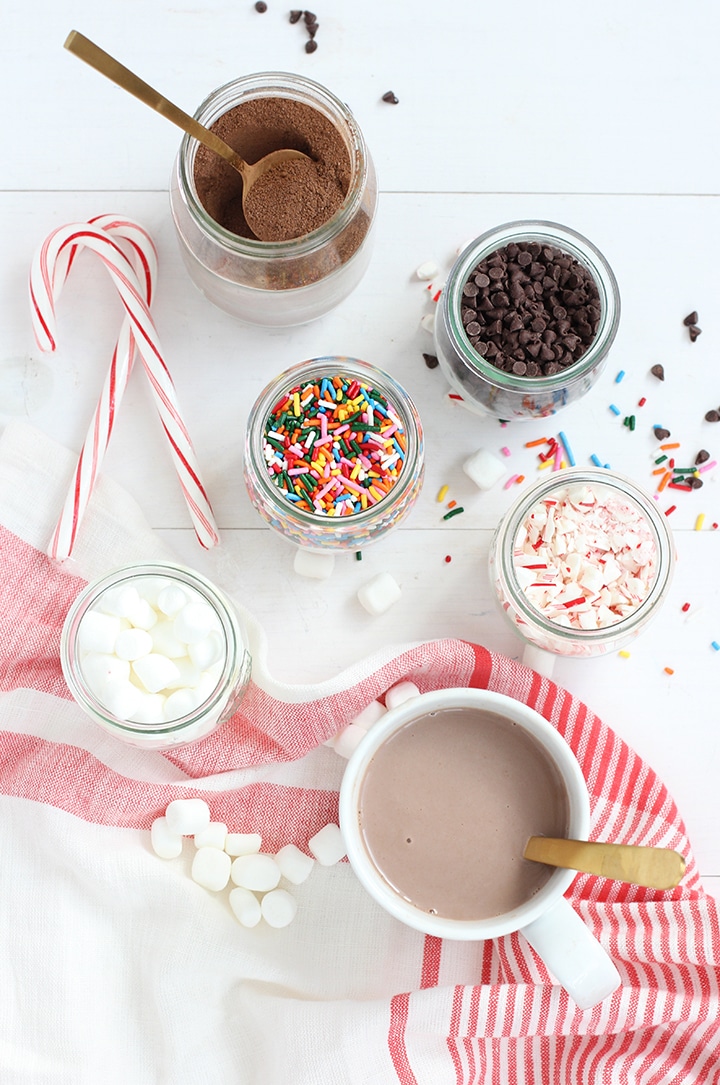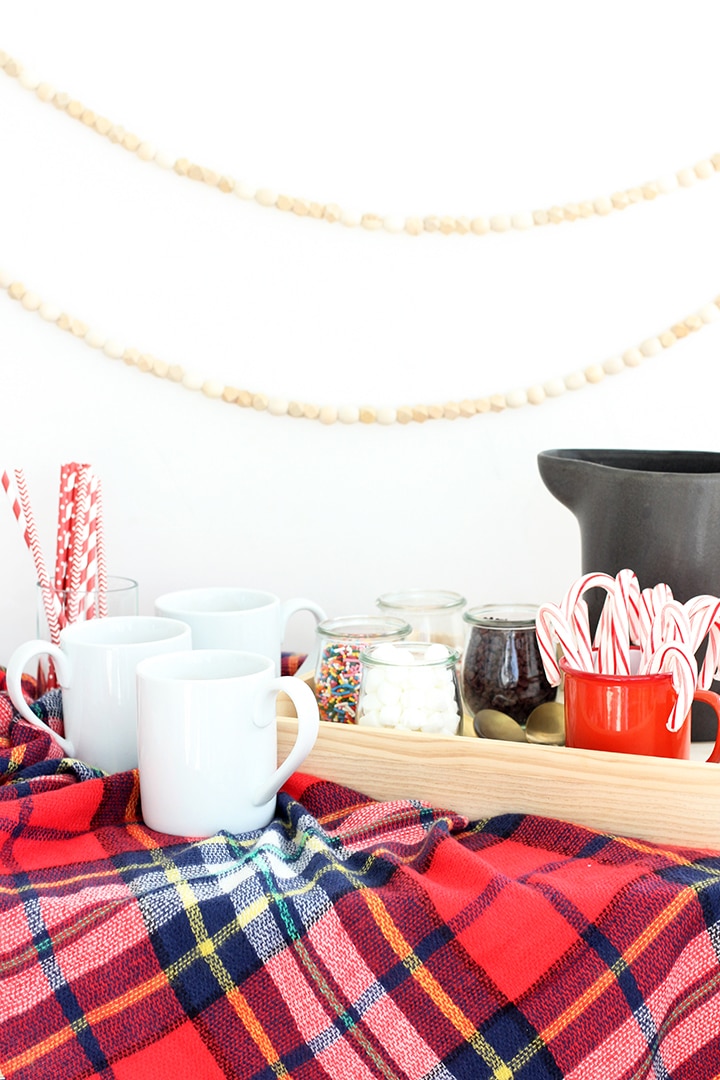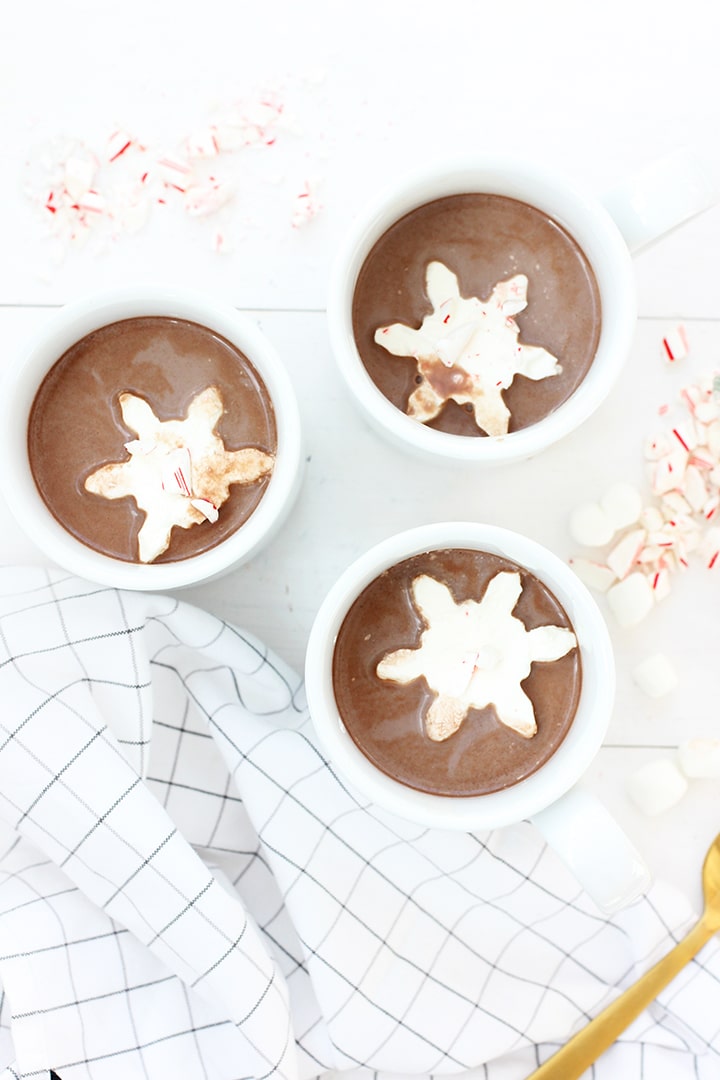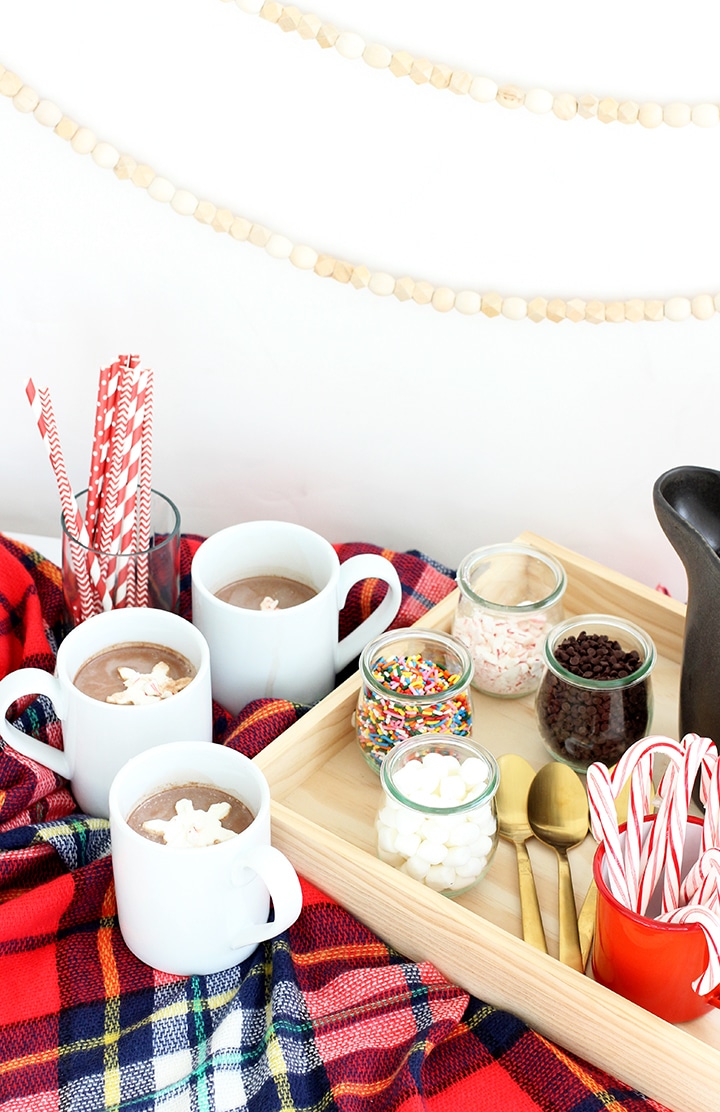 Photos by Sara Albers.
This is a sponsored conversation written by me on behalf of Horizon Organic. The opinions and text are all mine.