House Tour: The Poor Farm in Salida, Colorado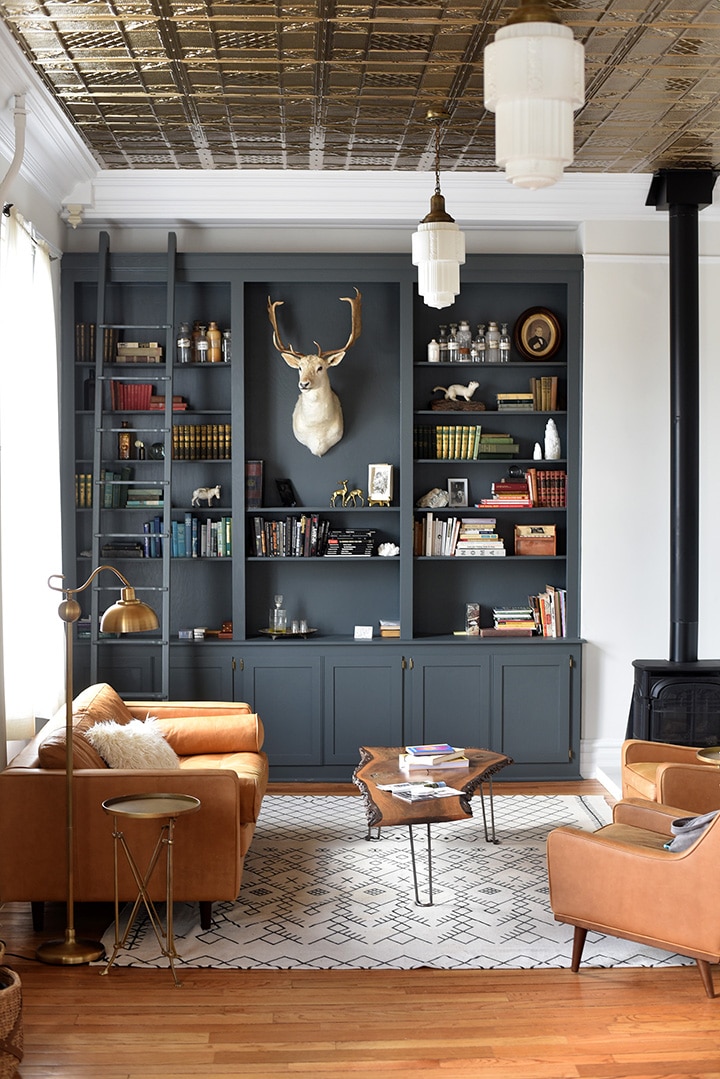 When Shae Whitney and Brady Becker, owners of Dram Apothecary, found the Poor Farm in Salida, Colorado, they jumped on it. They were intrigued by the farm's history and realized its importance in Colorado history. "It was in bad shape when we found it but it was such an amazing piece of property right on the river that we were willing to do the work to make it wonderful," says Whitney.
And wonderful it is. Step inside the House Tour: The Poor Farm in Salida, Colorado where I was lucky enough to stay earlier this summer.
The Poor Farm is a late 19th Century two story brick structure on the National Register of Historic Places right outside of town in Salida, Colorado. It's surrounded by peaks and a short walk out the back door brings you down to the Arkansas River.
After a yearlong renovation of the Poor Farm house and adjacent cottage Whitney and Becker live in, the main house is what dreams are made of. The aesthetic is simple and tasteful. It's Colorado farmhouse with a well-curated collection of antique charm.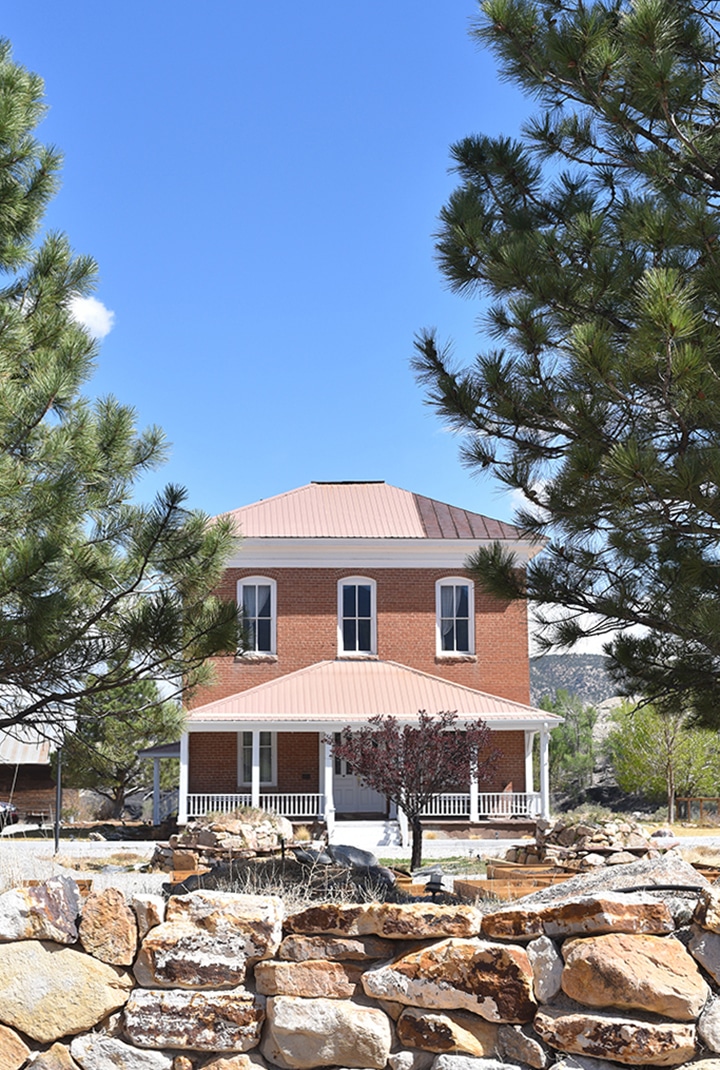 Both Whitney and Becker are Colorado natives and were looking to relocate after several years of running a business in Silver Plume, CO. "We had a lot of requirements when we were looking for a new property," explains Whitney. "We wanted to be on water, in proximity to a town that we enjoyed with land to grow herbs for our DRAM products and a space where we could live, in addition to hosting airbnb guests for income. It checked all of the boxes!"
The beautiful piece of Colorado history was originally built by the county in 1892 on 100 acres of land along the Arkansas River. It was a home for the destitute, whose inhabitants had the opportunity to work the fields surrounding the house, hence the name Poor Farm. When federal aid programs became available in the 1940s, the county closed the Poor Farm. It sat mostly empty until the 1980s when it was renovated into a B&B. It then sat vacant again until the couple's recent renovation.
It took Whitney and Becker a year to renovate the property and open its doors to airbnb guests. "Everything seemed cosmetic at first," says Whitney, "But once we got to work we realized just how poorly cared for the place was." They ended up having to re-do all the walls and floors as well as extensive work to the outside of the building.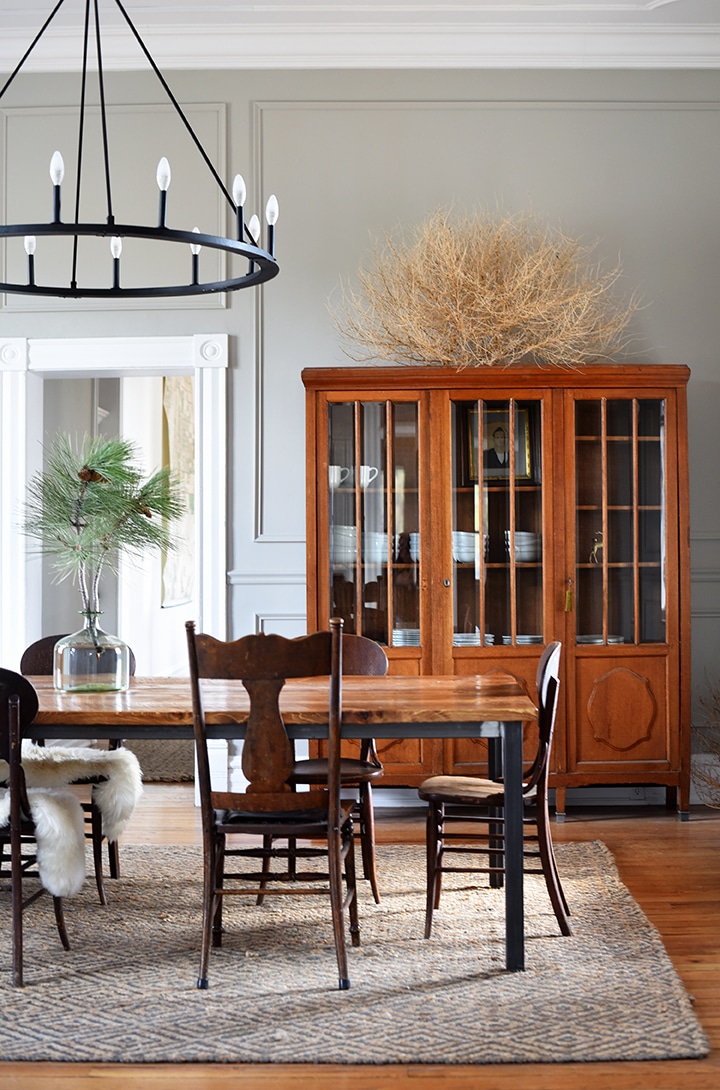 Their year-long renovation has paid off in the form of a gorgeous Colorado guesthouse. The dining room features a large table with mixed antique chairs, ready for a large family-style meal. It's minimal design at its finest. Natural elements mix with modern and vintage styles to create a thoughtful design.
I was lucky enough to spend a weekend at the Poor Farm with some of my girlfriends early this summer. We absolutely fell in love with the guesthouse. After having cocktails in the backyard overlooking the river, our favorite place to relax was the living room with a camel leather sofa and chairs, and the gorgeous painted built ins (Cordite by Behr). The blue color is the perfect choice.
The six bedrooms at the Poor Farm are soothing in their design – simple, fine linens paired with handmade yarn wall hangings, mixed with antique finds.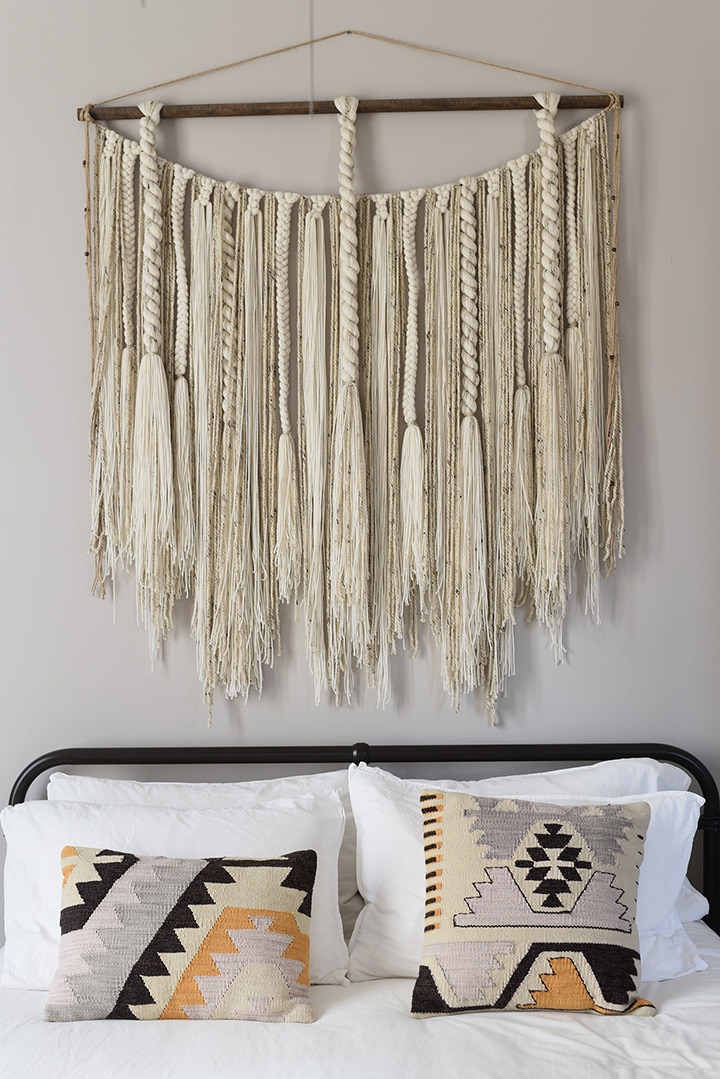 "We really like clean lines and natural paint colors mixed with simple furniture and a little bit of antique whimsy," Whitney explains.
Another part of the Poor Farm's charm is the landscape surrounding it. Large peaks are out each window and you can wander down to the river right out the back door. It's simply magical.
Whitney and Becker hope their airbnb guests leave feeling refreshed and inspired. "Historically the Poor Farm would have been a place you came when you were down on your luck, a place to be taken care of until you got back on your feet or stayed to live out the rest of your life," explains Whitney. "For both of us it was very much a place of healing after an isolated and grueling business life in the harsh climate of Silver Plume. It's been a place where we're been able to reset and commit to our life goals again, it's been a place where from which our dreams could take flight again. It very much felt like coming home in a way. We hope our guests experience this in some capacity, too."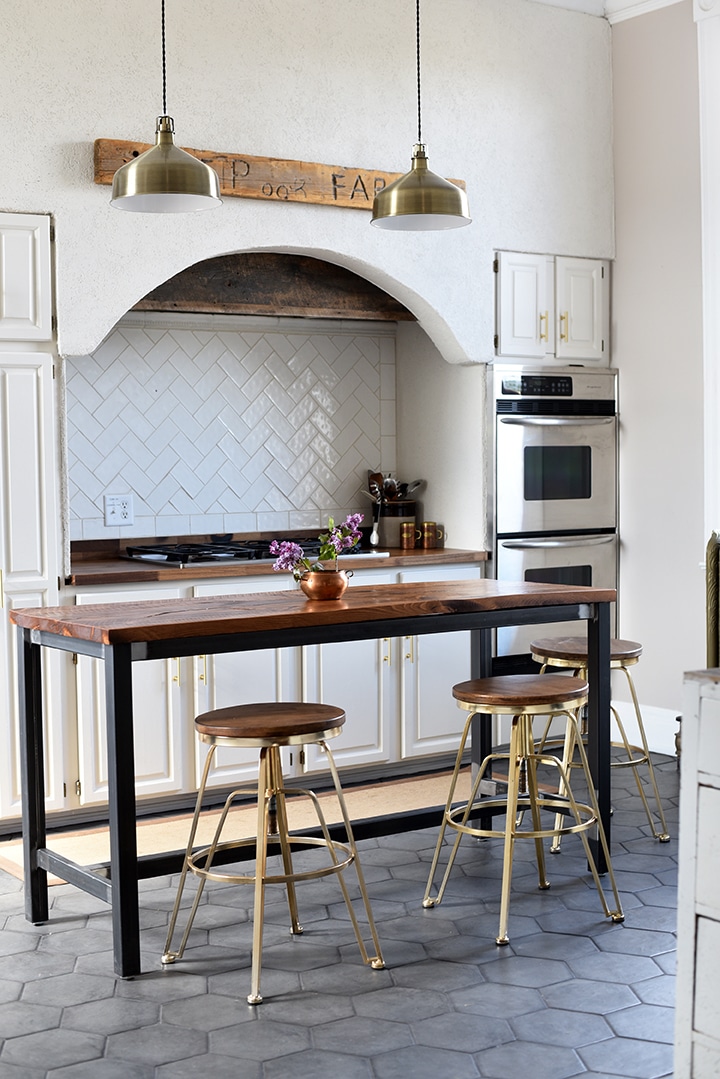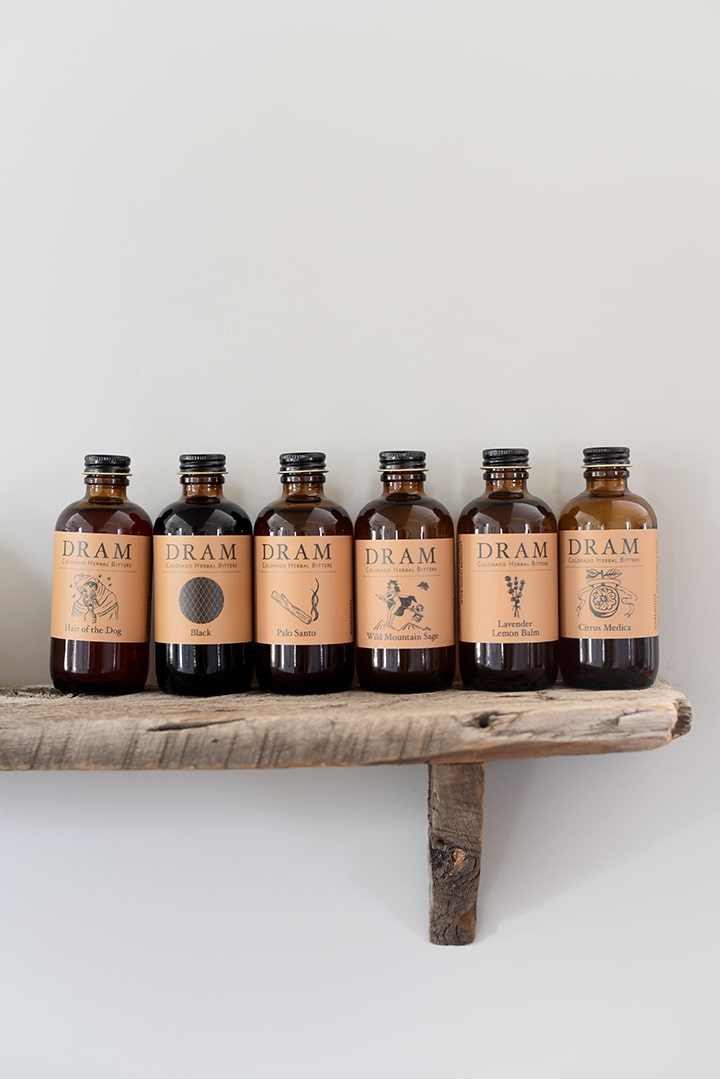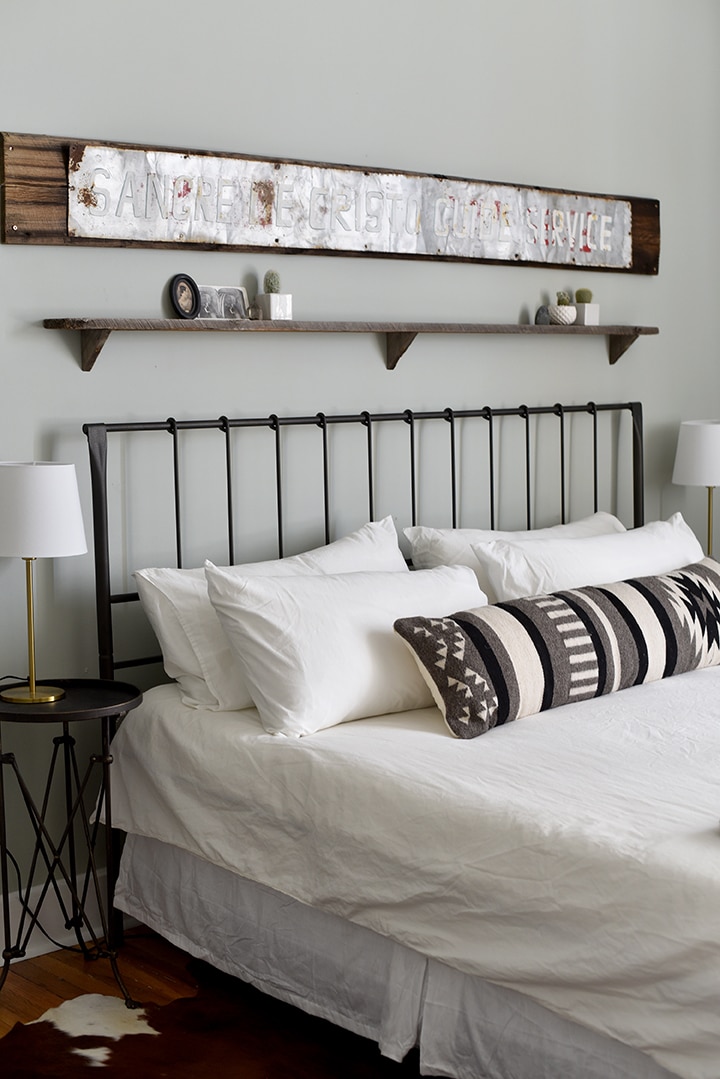 For more information on renting the Poor Farm, visit airbnb. And to learn more about Dram Apothecary, visit their website.
Photos by Melissa Fenlon. All rights reserved.