How to Build a Beautiful and Simple Holiday Cheese Board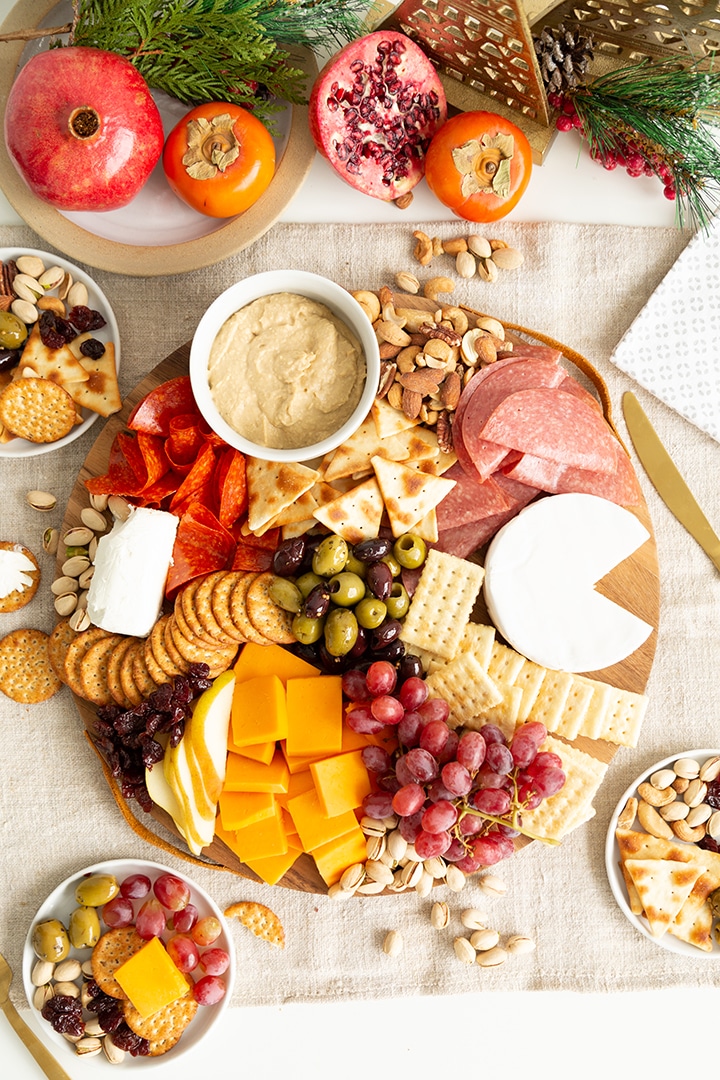 This post has been sponsored by Kellogg's®. All thoughts and opinions are my own.
There is no need to be intimidated by all of the gorgeous cheese boards you see online. We are going to show you how to build a beautiful and simple holiday cheese board with the help of Town House®, Club® and Toasteds® crackers! Putting together a cheese board or charcuterie board (when you include meat) is so much easier than you think. It is all about grouping items on a wood board. Once you learn how to make a cheese board, it will become your go-to party appetizer! We cannot seem to keep the Town House Pita crackers on hand at our house – they are Harper's favorite!
Ok, now it is time to walk you through how to put together the board. We cannot wait to show you how these delicious crackers made it so easy to build the perfect, easy holiday appetizer with gourmet ingredients from Market District (part of the Giant Eagle family of stores!).
How to Build a Beautiful and Simple Holiday Cheese Board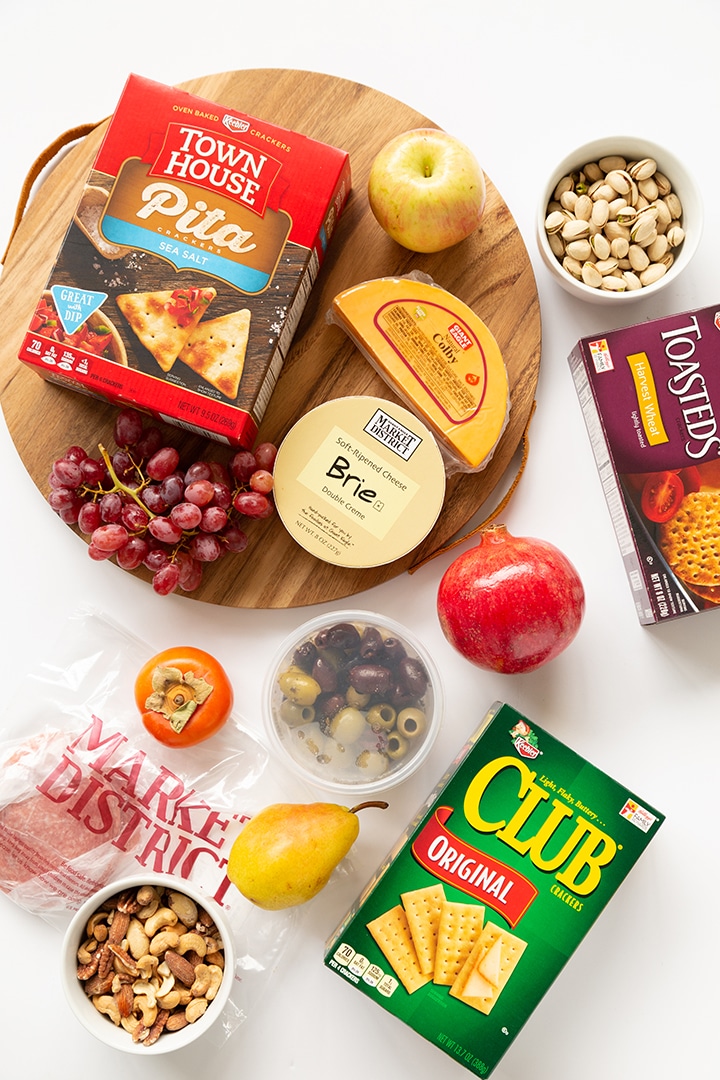 What you need:
Wood board (you can use any shape)
Crackers, CLUB® Original, Town House® Pita and Toasteds® Honey Wheat
Multiple cheese types (Brie, goat, Cheddar)
Meats (salami, pepperoni, prosciutto)
Nuts
Fruit (sliced pears or apples, grapes, dried apricots or cherries)
Olives
Hummus or other dips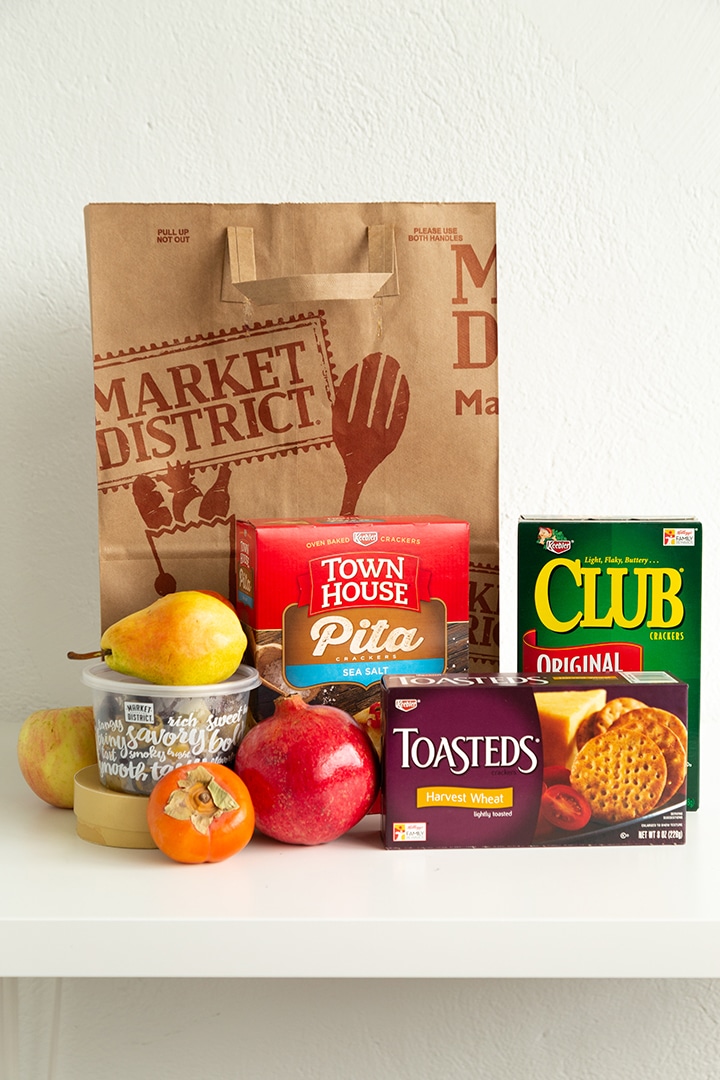 I went to my local Market District grocery store for this appetizer. They had absolutely everything I needed for my holiday cheese board. From the gourmet cheese section, to the deli, to the variety of crackers, Giant Eagle and Market District make it easy for a one-stop shop.
Build the Holiday Cheese Board
Tip – building a cheese board is all about grouping and clustering things together, but in small amounts.
Place the three different cheese types on the outer edges of the board. I used Brie, Cheddar and goat cheese.
Next, add the sliced meats near the cheeses. It is best to have 2 to 3 different kinds of meats.
Place a small bowl with hummus on the platter. You can do a few different bowls of dips, but not too many as it will make it hard for guests to get to everything on the board.
Add the Kellogg's crackers next. I like to use at least 3 different kinds of Town House, Club, and Toasteds crackers. It is great to do different shapes and types of crackers to give the board a variety of color and texture. This is where you can start filling in areas of the board.
Add some olives or peppers into one area of the cheese board. Make sure and drain them before adding to board.
Now add sliced fruit, grapes and some dried fruit. Tuck some fruit in between the cheese and the crackers. Add the dried fruit to other open areas of the board.
Now fill in all of the little empty spaces with nuts!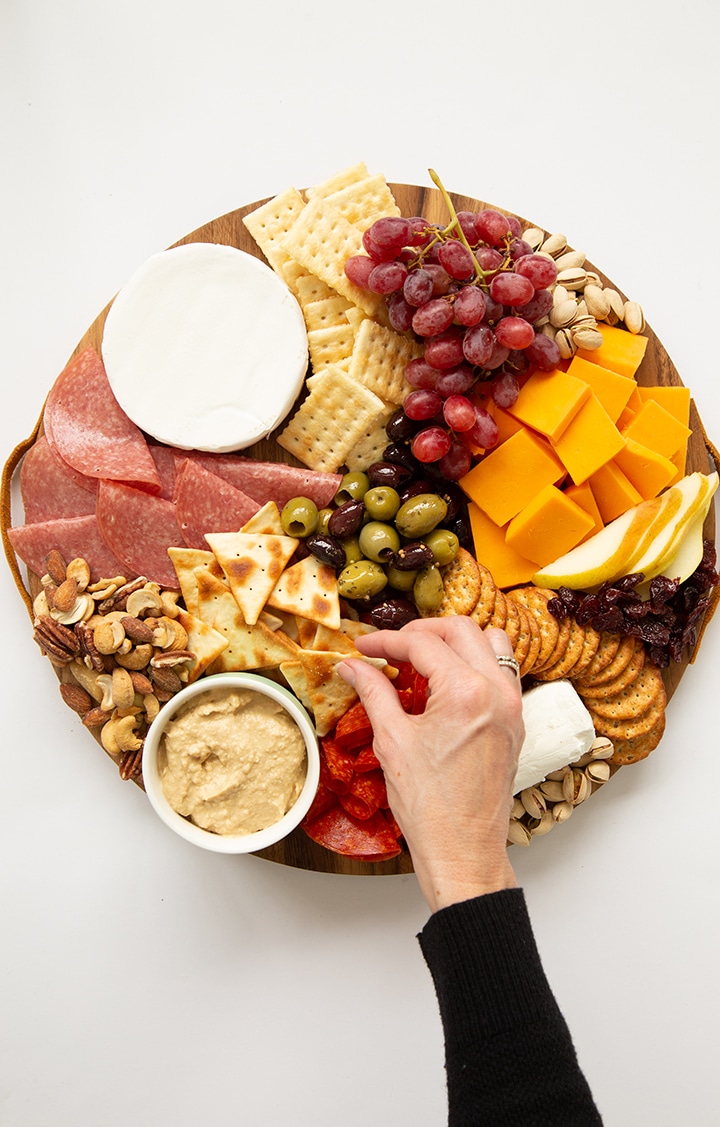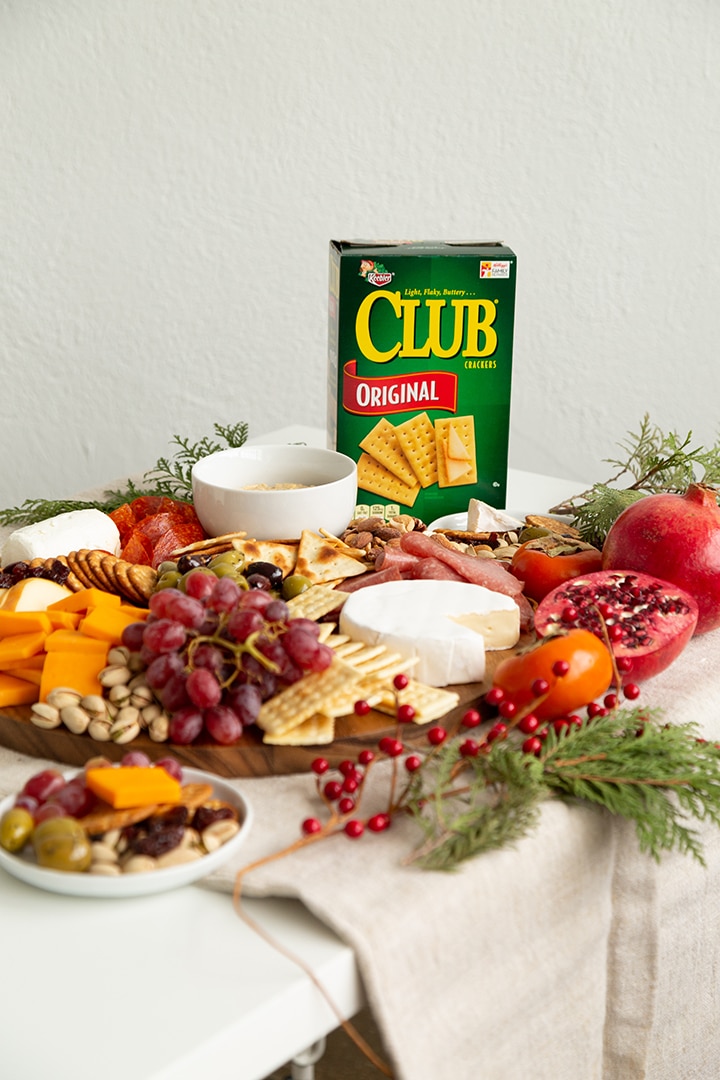 The board is not only an incredible appetizer to serve, but it looks beautiful, too! We like to use seasonal fruits to display around the cheese board. Pomegranates and persimmons with fresh greenery and berries are the perfect holiday table decoration. Add a few candles and you are set!
We hope you enjoy planning and putting together a holiday cheese board this season! Make sure to check out this Keebler coupon too!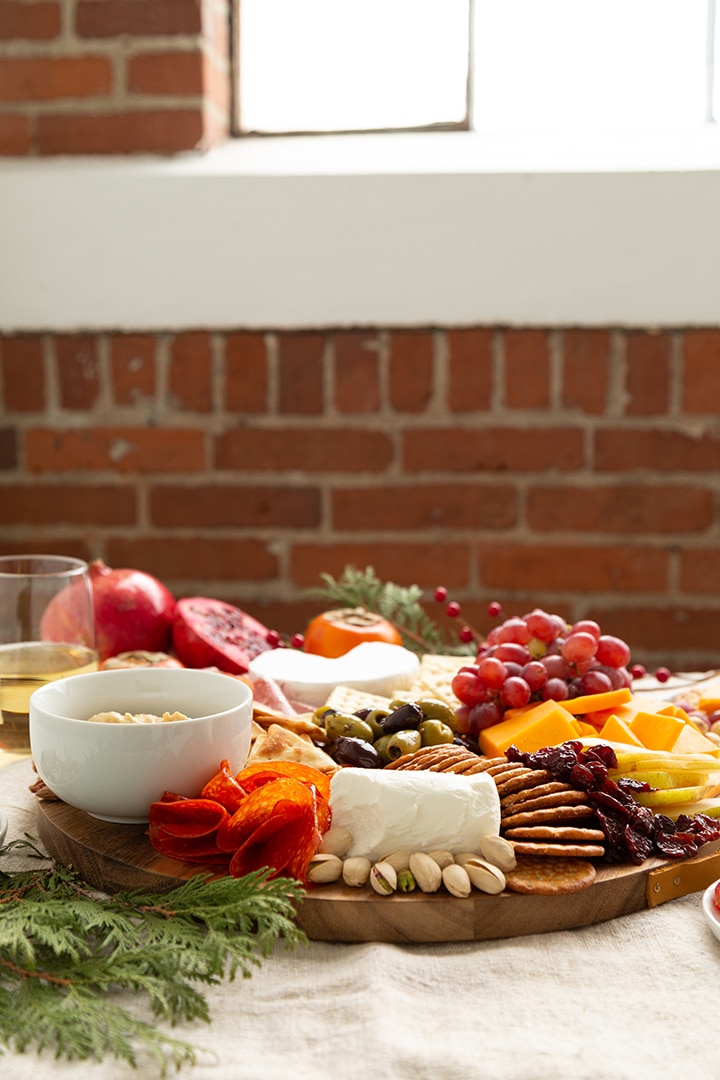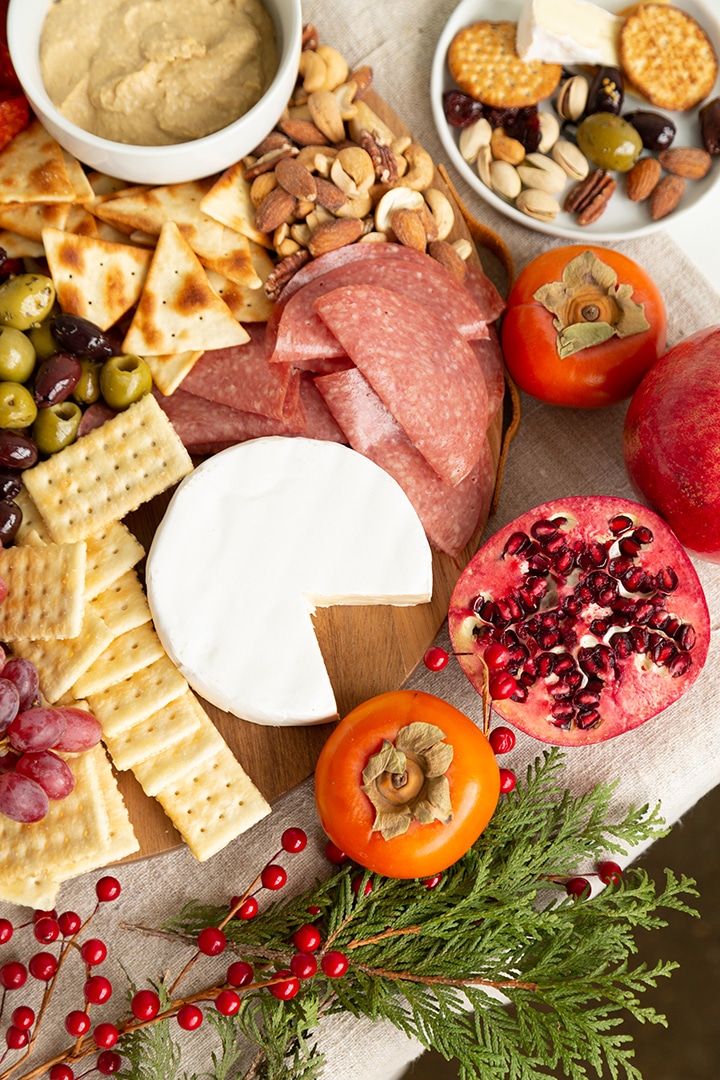 Photos by Sara Albers.