How to Host a Craft Night and OREO Thins Bites shake recipe
This post has been sponsored by OREO Thins Bites. All thoughts and opinions are my own.
We love any reason at all to get together with girlfriends and get our crafting on! Planning a girls' craft night can be fun. From choosing the featured craft to making a playful dessert. We're sharing one of our favorite quick desserts that combines chocolate and mint, one of the best combinations in our opinion!
We teamed up with OREO Thins Bites to share some tips on putting together a carefree craft afternoon or night and our OREO Thins Bites Fudge Dipped Mint Creme Shake Recipe.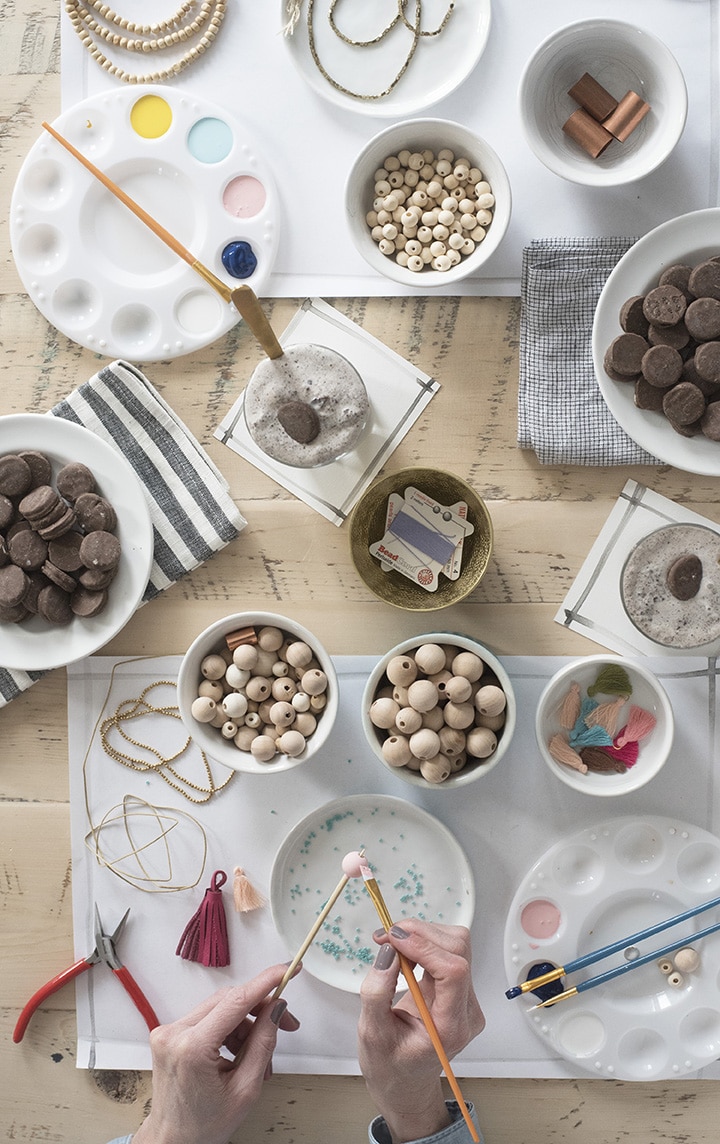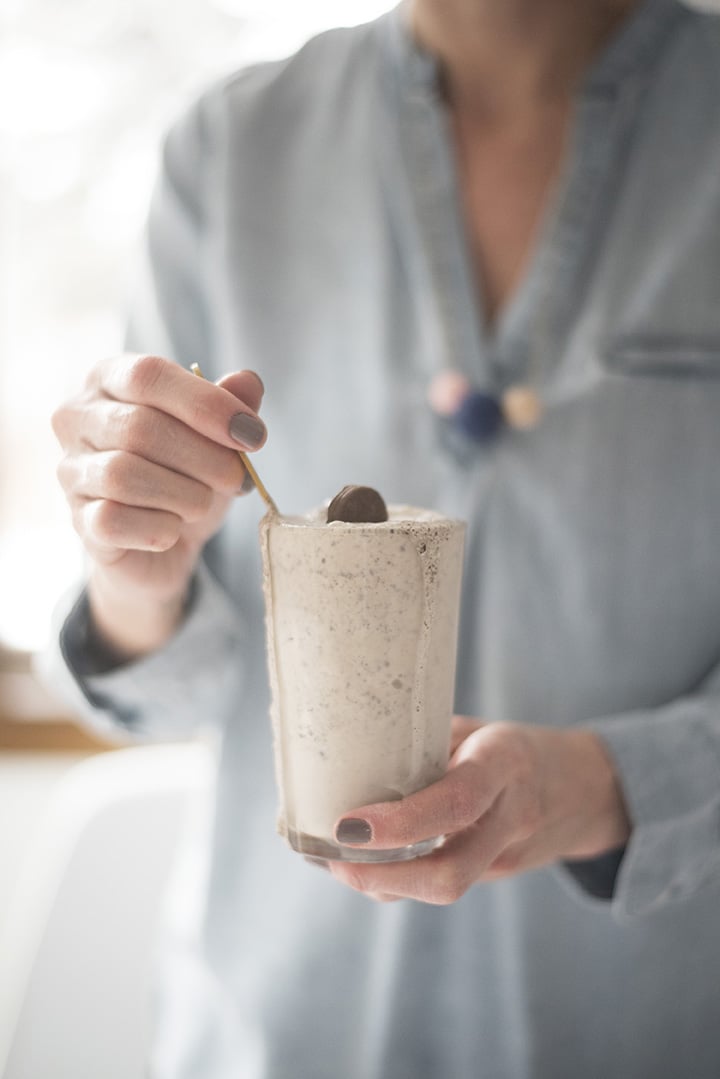 OREO Thins Bites Mint Creme Shake Recipe
3 heaping scoops of vanilla ice cream
1 serving (9 cookies) of OREO Thins Bites Fudge Dipped Mint creme, chopped
¼ cup milk
Put all ingredients into your blender. Mix until desired consistency. Top with OREO Thins Bites Fudge Dipped  Mint Creme cookie.
Serve with little plates or bowls full of OREO Thins Bites in any of their four varieties: OREO Thins Bites Original, OREO Thins Bites Fudge Dipped Original creme, OREO Thins Bites Fudge Dipped Mint creme, or OREO Thins Bites Fudge Dipped Coconut creme!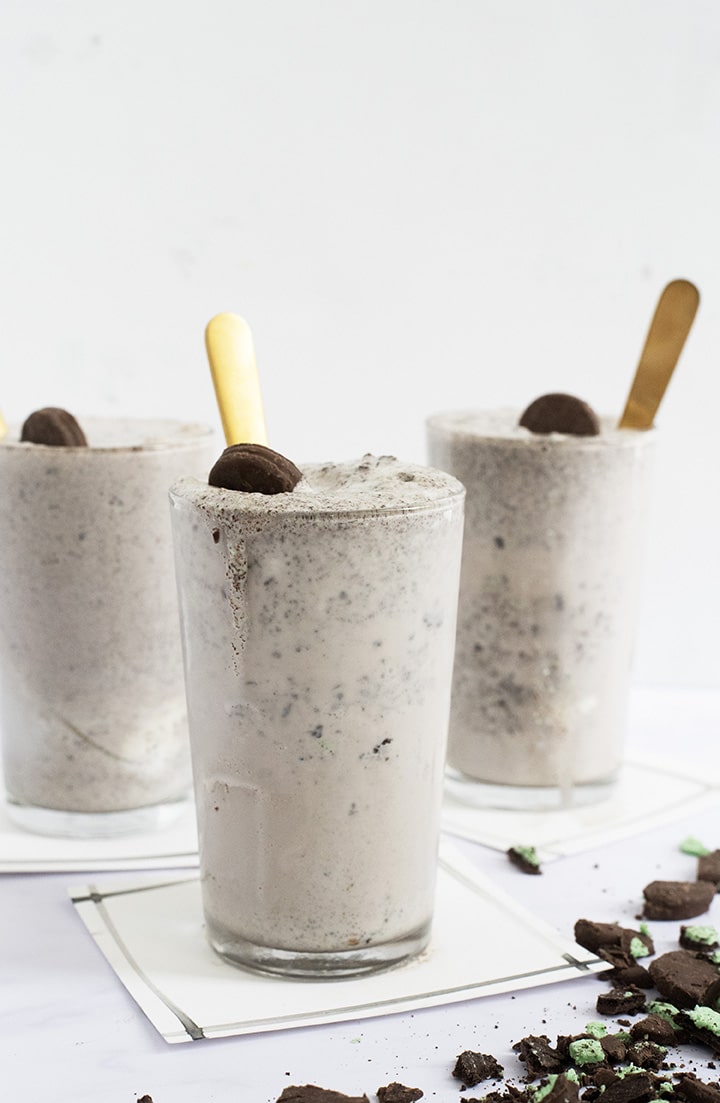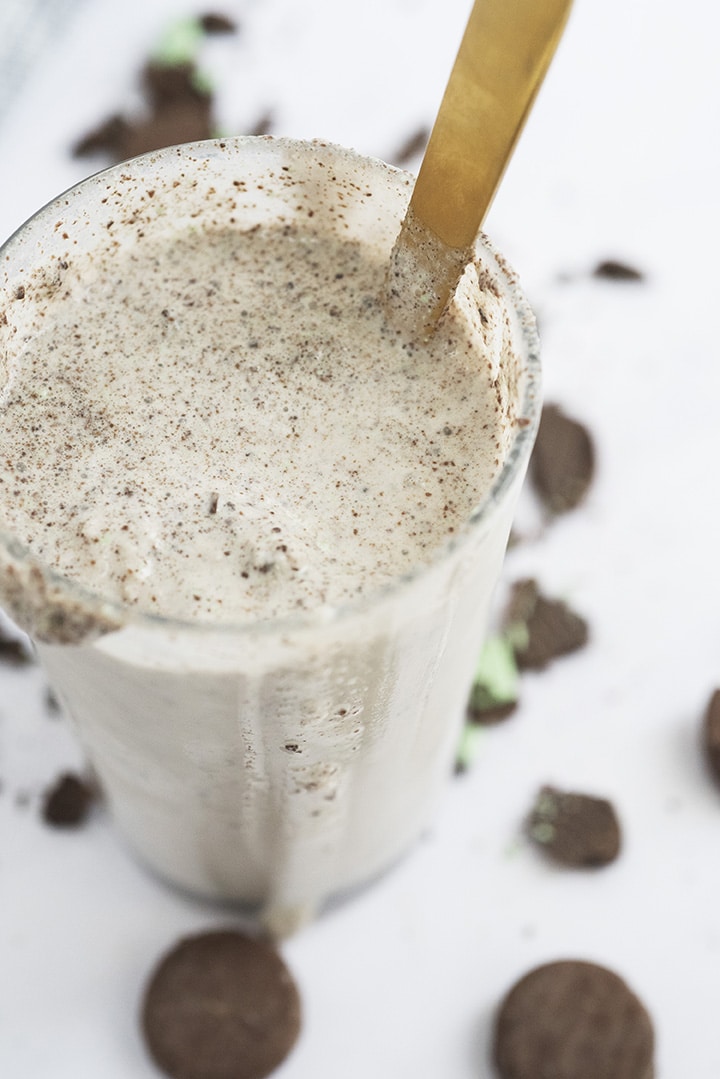 How to Host a Craft Night:
Choose an approachable craft: Pick a craft that both beginners and experts alike can do. Also, choose a craft that doesn't take a million supplies, or ones that will break the bank. And think about a craft that guests can finish and take home that afternoon or evening. Some of our favorite craft night projects include this Painted Wood Bead Necklace, Yarn Wall Hanging, Gold Tassel Necklace, and this DIY Potato Stamp Dish Towel.
Prepare your craft table: We love using paper as DIY crafting placemats. Use sheets of 11 x 17 white paper. For this craft party, I painted simple black watercolor stripes along the border. You can also use a roll of kraft paper to cut out placemats as well.
Serve easy and fun desserts: We love having a playful dessert at our craft nights, like the OREO Thins Bites shake. It's carefree, easy to serve, easy to eat and gives off a playful vibe. The ingredients are so easy to find at your local Kroger or City Market store (find your local store here!). You can find the OREO Thins Bites in the cookie aisle! Send guests home with little cellophane bags full of the OREO Thins Bites tied with black and white baker's twine.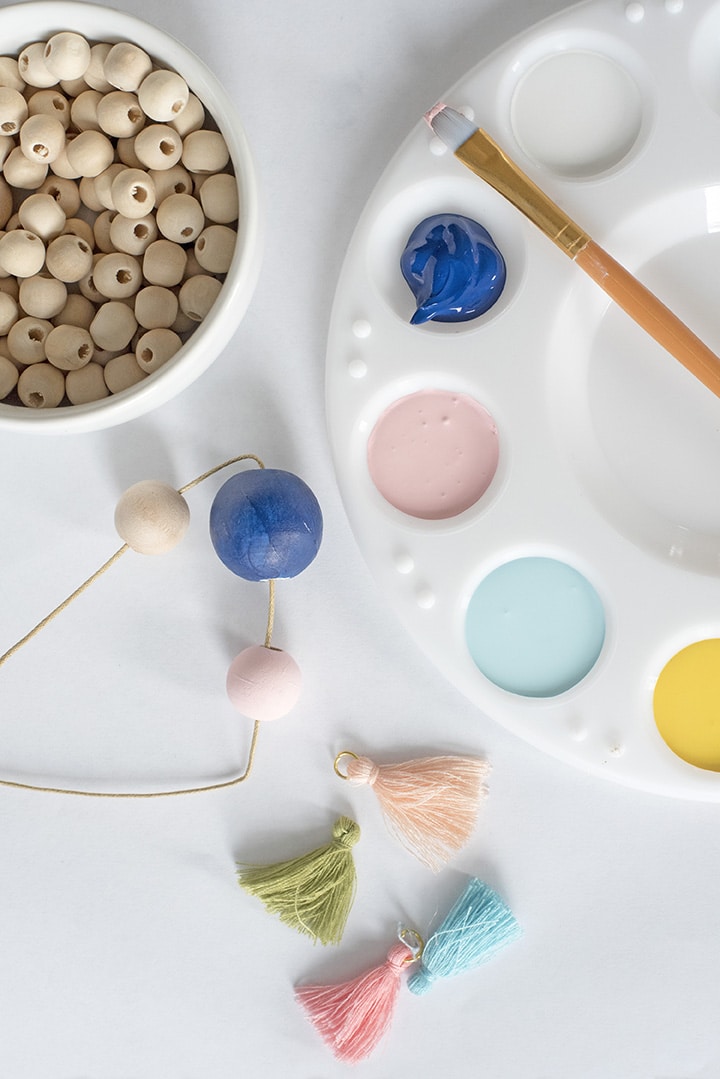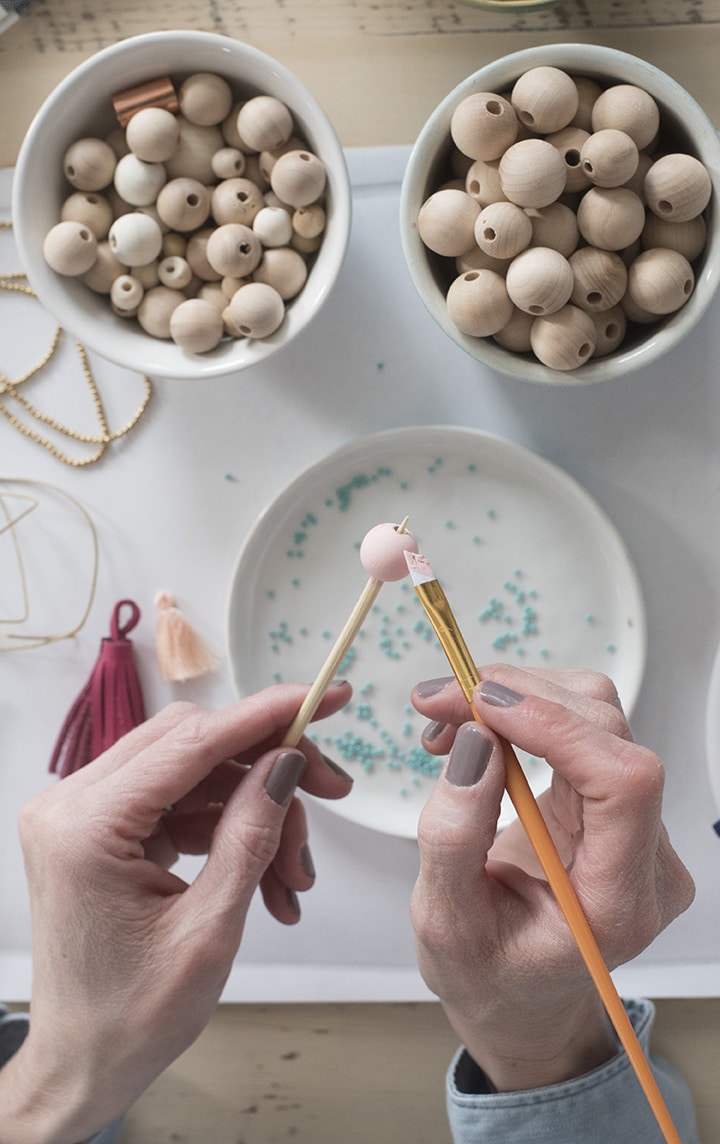 DIY Painted Wood Bead Necklace
Supplies: Wood beads in varying sizes, acrylic craft paint, paint trays, paintbrushes, washi tape, wooden skewers, floral foam, hemp and thin leather cording, copper couplings in varying sizes
Step 1. First get the beads ready for painting. For solid beads, slide the beads onto a wooden stick or skewers. You can wrap washi tape around wood stick and stack multiple beads. For half painted beads, apply tape around the center of paint and press firmly.
Step 2. Apply paint with small sponge brush or paintbrushes. Let dry.
Step 3. When beads are dry, slide onto the hemp or thin leather cord.
Step 4. You can make a pattern with your painted beads and add tassels or copper coupling pieces.
Step 5. Secure necklace with knot. We like to add a drop of E6000 glue on knot so it won't come undone.
Give each guest a muslin bag to bring their new jewelry home in. It's the little touches like this that go a long way.