How To Make Tapered Candles
See how to make tapered candles for your home or as gifts. Once you start, you will not want to stop!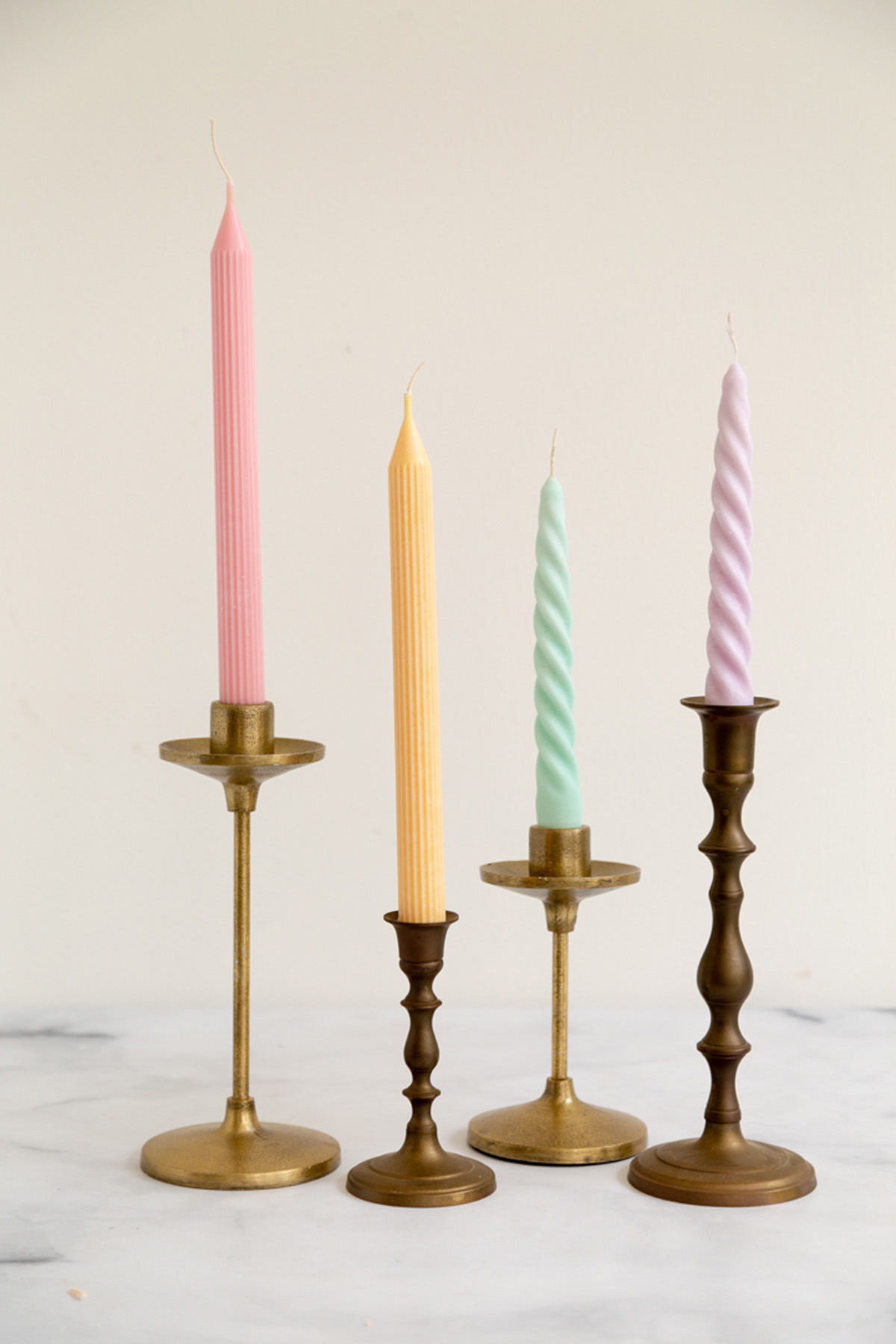 Have you made candles before? Our love affair with candle making began with making our very own citronella candles. Then we tried using silicone molds for the first time with these bubble candles. And last year we made these darling pumpkin candles. Yes, candles made from little pumpkins!
After using the silicone molds for the bubble candles, we knew we needed to try making tapered candles. We tried a few different style of molds to see which ones we liked best.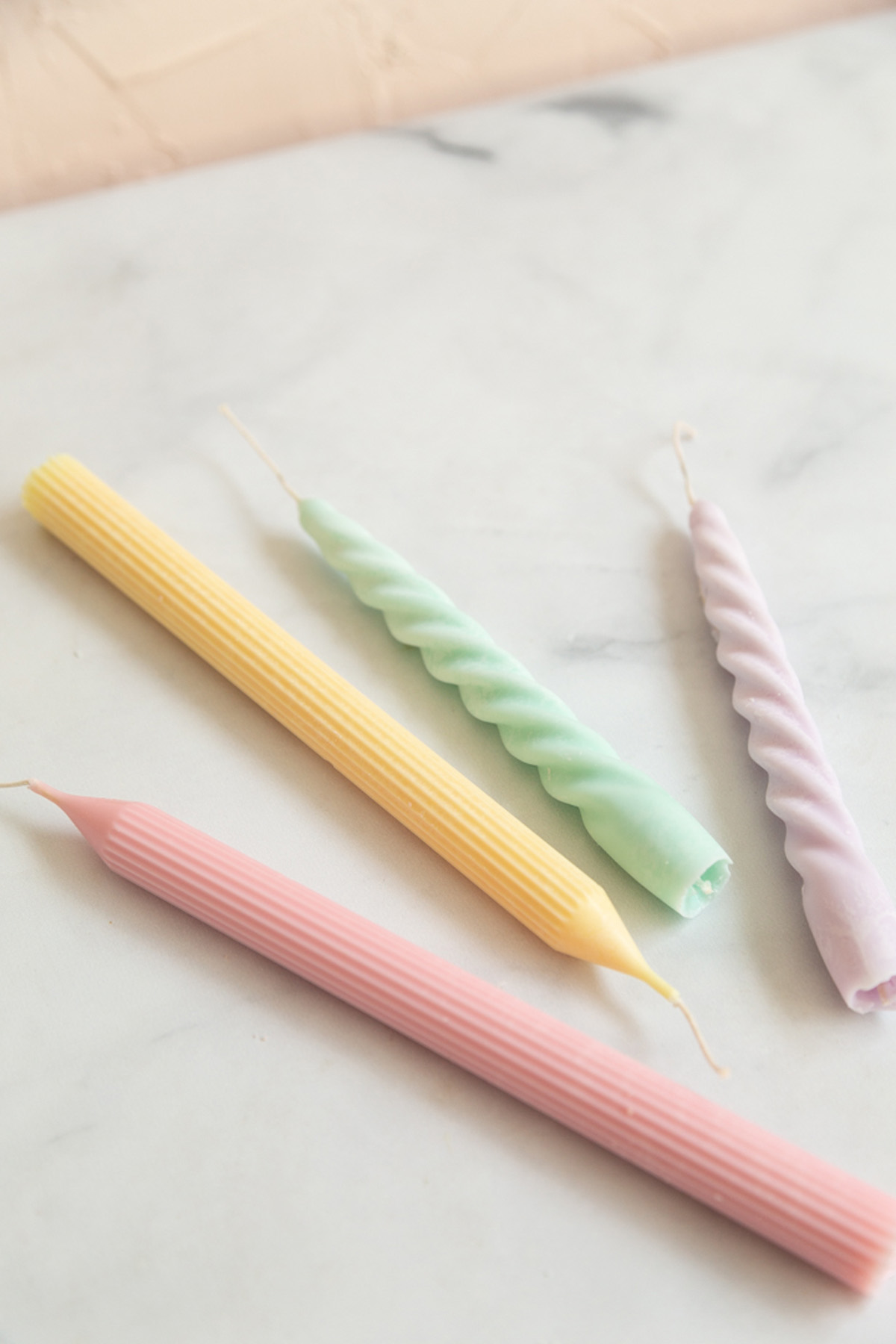 What are silicone molds?
Silicone molds are a simple solution to make homemade tapered candles. The molds are made from a rubber-like silicone that you essentially pour the melted wax into. They come in all shapes and sizes.
You can also use hard plastic molds. These are a bit easier to get the candles out once hardened.
Candle molds
We used these silicone molds. They were easy to use, but sometimes hard to get the twisty candles out.
We also used this hard plastic ribbed taper candle mold. It was actually very easy to use. Our trick for these is to spray a little bit of canola oil in the mold. Then place the mold in the freezer for a few minutes once the candle has hardened. It will make pulling the candle out so much easier! So, at the end of the day, the hard plastic mold was much easier to use.

What you need to make tapered candles at home
We have become obsessed with making these tapered candles. They make the best housewarming gift!
How to make a tapered candle
You can find the full detailed tutorial over at hunker.com where we are DIY contributors.