How To Reupholster a Chair Seat
If you have never attempted to recover an old chair seat cushion before, you will want to check out this article for How to Reupholster a Chair Seat!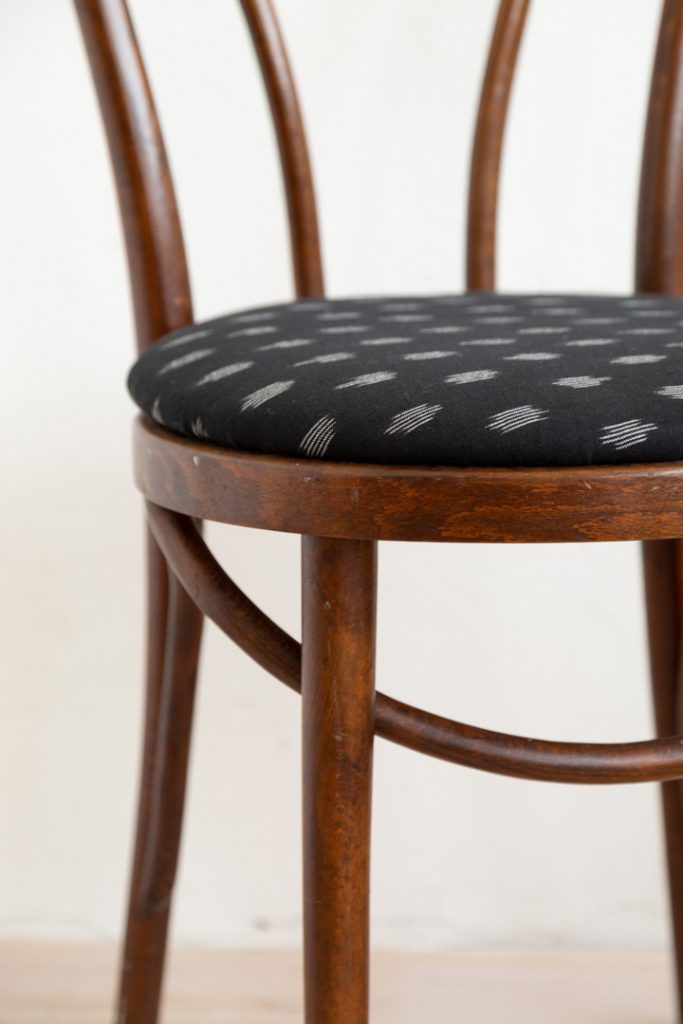 Our eyes lite up when we saw this darling wood bistro chair. The curves and legs are just to die for. But the only issue was the old maroon vinyl seat cover. Yes, vinyl. Although it is a durable fabric, it is so outdated.
Reupholstered a simple seat on a thrifted chair (or any age chair for that matter) is honestly one of the easiest ways to give a piece of furniture an updated look.
How To Reupholster a Chair Seat
You will only need a few supplies to change up the seat fabric. A staple gun is key. And so is a flat head screw driver to pry out all of those old rusty original staples! This is our latest project for Hunker. You can find the full tutorial over on hunker.com.
Here is a little secret about this chair – our parents actually thrifted this for us! They live in Southern Michigan and there are so many amazing antique shops.