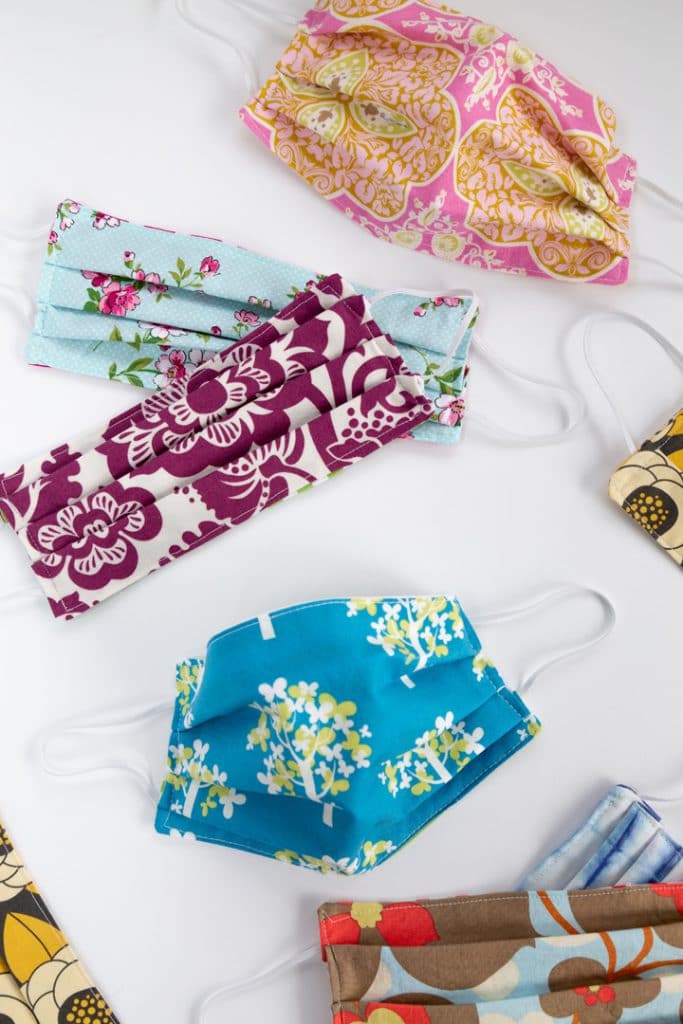 If you are looking for a way to help others during shelter in place and you know how to sew, I would recommend making cloth face masks! This past week I came across a wonderful Facebook group called Sewing CDC Compliant Masks for Central Indiana. It is a group created from Sew and Serve Central Indiana. This group has donated nearly 14,000 masks to those in need. Local hospitals, nursing homes, you name it, can submit a request for masks through the website. It really is incredible how many cloth face masks have been made in such little time. The site is filled with amazing resources, from video sewing tutorials, to where you can donate fabric supplies and more.
I would highly recommend looking for a group on Facebook in your area to donate masks through. That way it streamlines the amount of people bringing the donated masks to locations.
Read more for How to Sew Cloth Face Masks…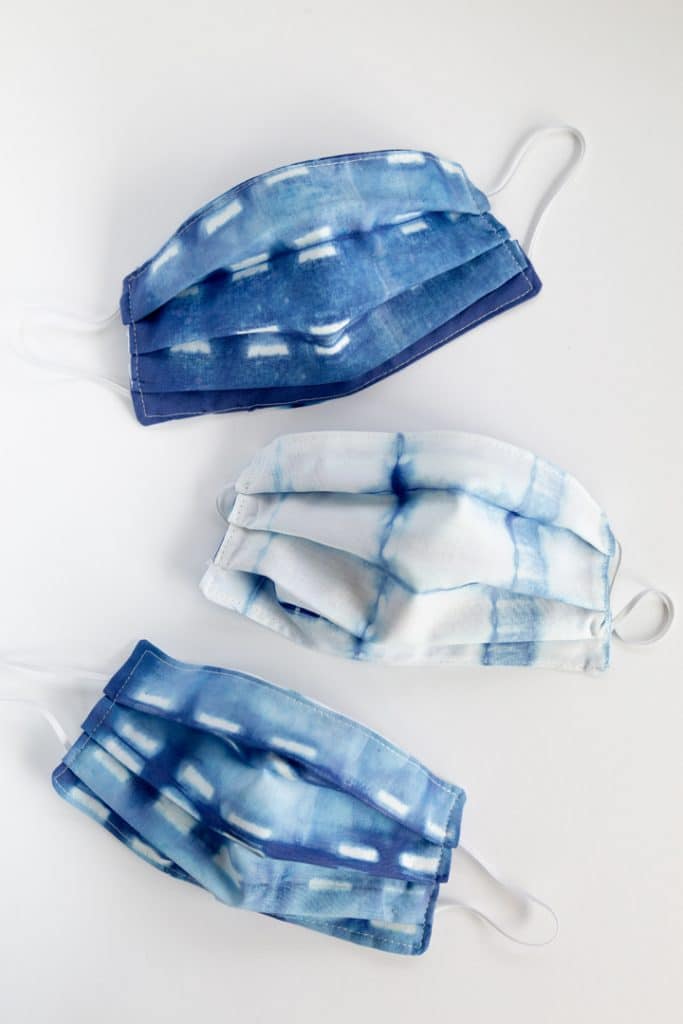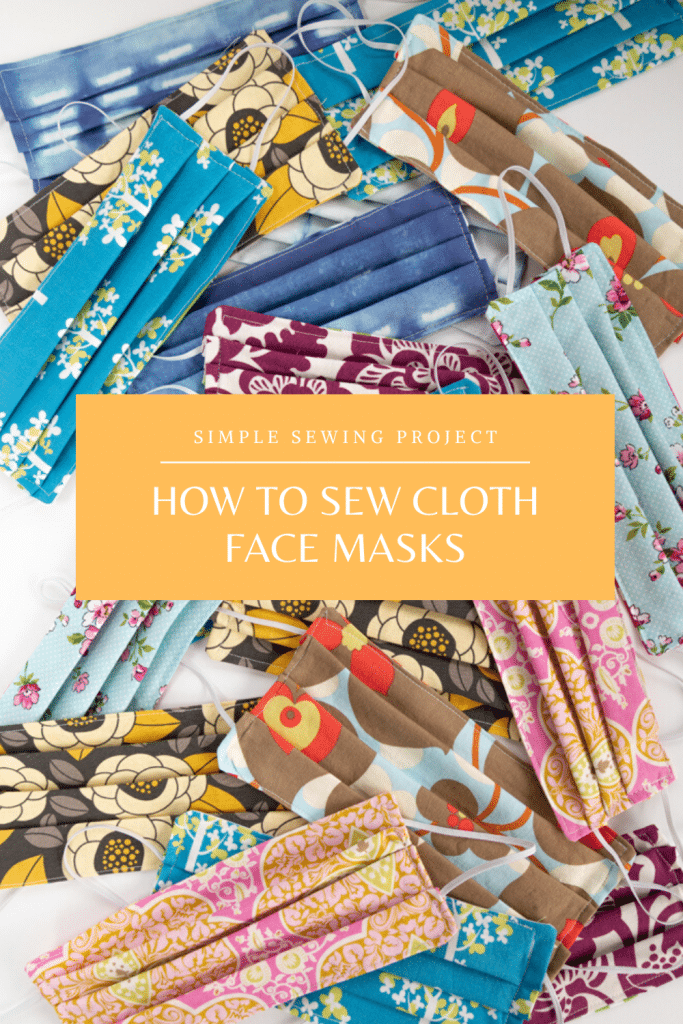 How to Sew Cloth Face Masks
They recommend a few patterns to use to make cloth masks. The standard pattern (find pattern right here) is the pattern I chose to us. I dug into my scrap fabric and ordered some elastic from Etsy. I had fabric left over from when Melissa and I had an Etsy shop – I made girl's skirts and little zippered pouches. I also had some left over shibori indigo dyed fabric that I just had to use! But any 100% cotton fabric will do. If you have any men's button down shirts or any blouses that you no longer wear – that fabric would work! You just wash and then iron!
The pattern uses two pieces of 100% cotton fabric cut to 9 in x 7 in. You will need two pieces of 1/4 inch elastic cut to 6.5 inches. See the pattern link above for the tutorial.
They also recommend the following patterns:
I had a reader email me to let me know that she was a nurse and had made our Women's Fabric Headband in the past. She added some buttons to the sides of the headband so that the nurses could attach their mask's elastic to the buttons instead of their ears!
Note: You can find information from the CDC about how to wear, wash, use cloth face masks HERE.