Revitalizing old furniture is so much fun! Check out How to Update and Old Wicker Trunk today.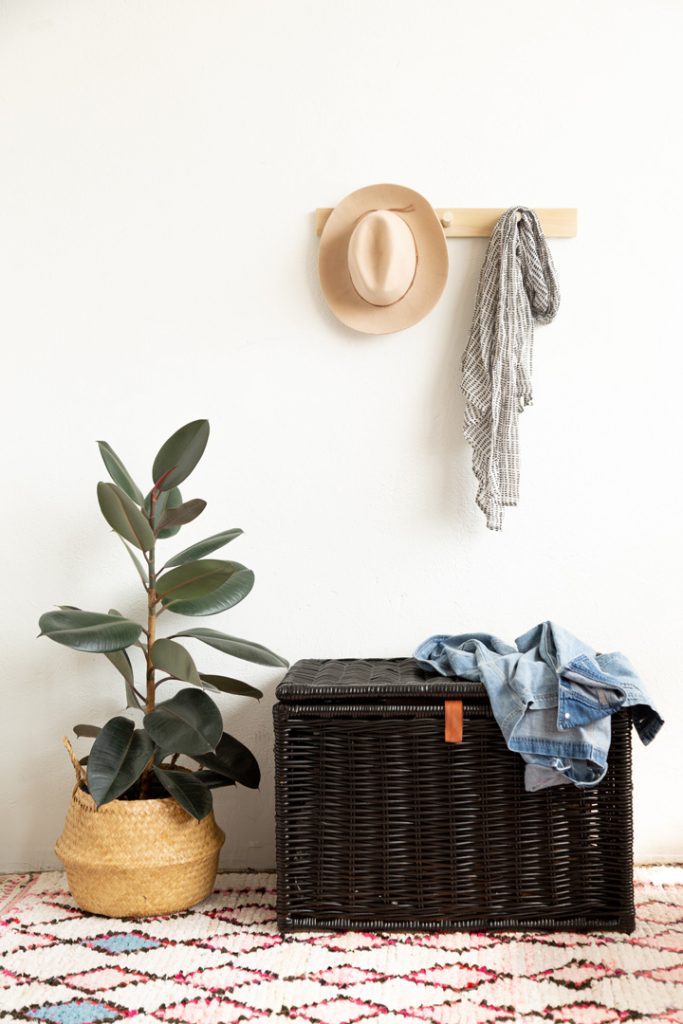 Do you have an old trunk that you had used for storage? I had an Ikea wicker trunk from years ago that was used for storing extra blankets and pillows. It was time for an update – to take it out of the closet and into the mudroom. To give it new life.
How to Update an Old Wicker Trunk
Cleaning plus paint will work magic on your old wicker trunk. Whether you have an old trunk, thrifted one or bought one – grab some spray paint and some leather for a new pull.
You can find the full tutorial on our tips and tricks to updating a wicker trunk over at hunker.com.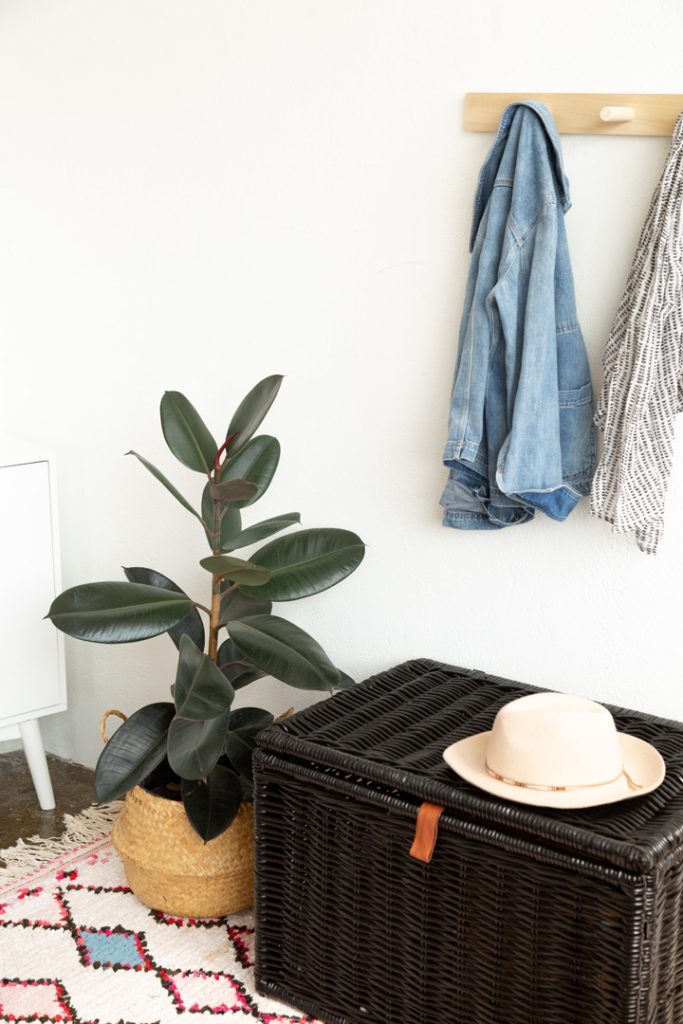 Changing up furniture
We love to update or change furniture we have. Sometimes they are Ikea Hacks, other times just adding a fresh new coat of paint. Take a look at some of our favorites from the blog…
Ikea Hack Mudroom Storage Bench
This BESTA Ikea hack is a favorite! We took the BESTA frame, added Ikea cabinet doors and a wood top. Screw in some legs at the base. We made an upholstered hanging pad using plywood, foam and an Ikea blanket. Then hand it from the wall using leather straps.
Mudcloth Ikea Bench
Another day, another bench! I use this bench in my bedroom now. Typically it has clothes on it =) It is an Ikea bench that we added an upholster top to, coving with authentic mud cloth fabric.
IKEA Hack Brimnes Cabinet with caning
This Ikea hack is an all time favorite! We took the Brimnes cabinet and cut out the inside of the doors. Added caning material to the inside and new hardware.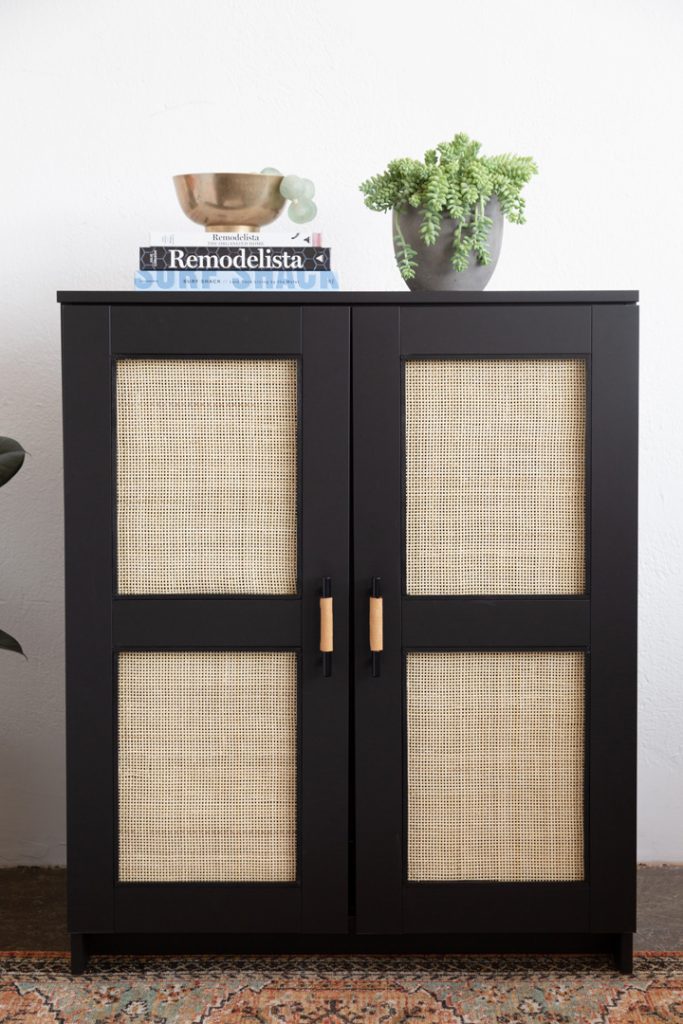 Refresh a File Cabinet
Do you have an old file cabinet at home that you might have hidden away? Grab a favorite color of spray paint and change it up! We love the sage green color of this file cabinet refresh!