We love creating our own designs and colors on fabric using dyeing techniques. See how to use Avocado Pits to Dye Fabric today!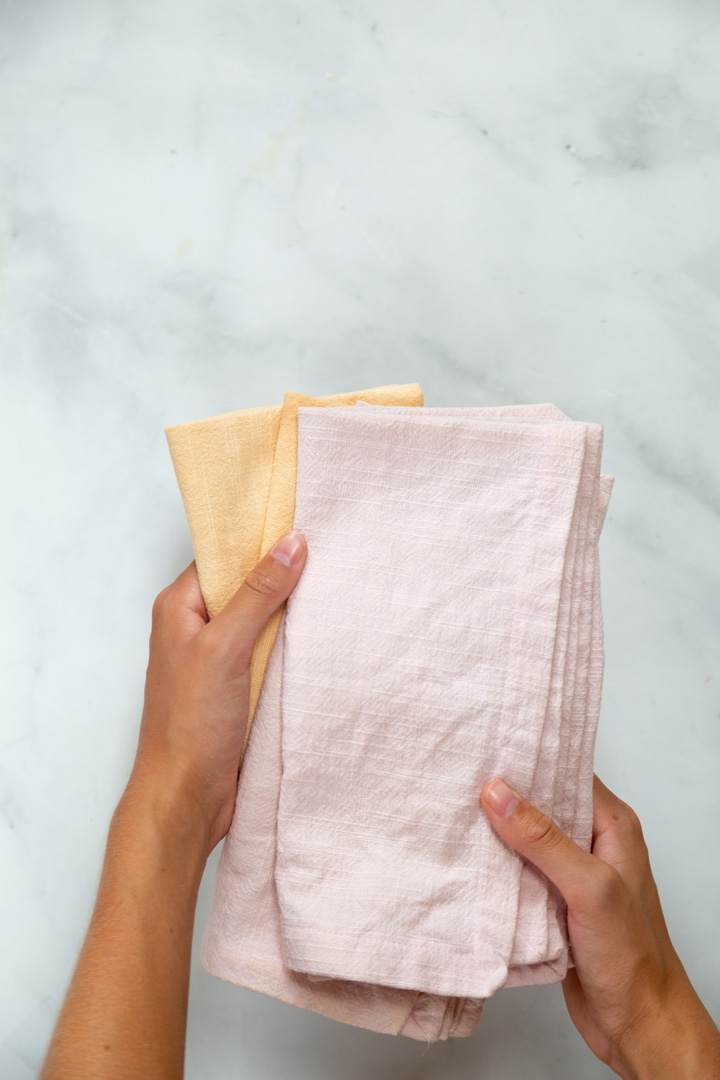 Did you know that you could use avocado pits to naturally dye cotton fabric?! Yes! And did you know that the dye turns the fabric light pink?! Who knew!
Learn some of our tips and tricks on naturally dyeing fabric with avocado below. And for more natural dye projects, make sure and check out the turmeric dye project , hibiscus leaves and indigo too!
What kind of fabric do you use?
100% cotton fabric and silk work best! We love these cloth napkins.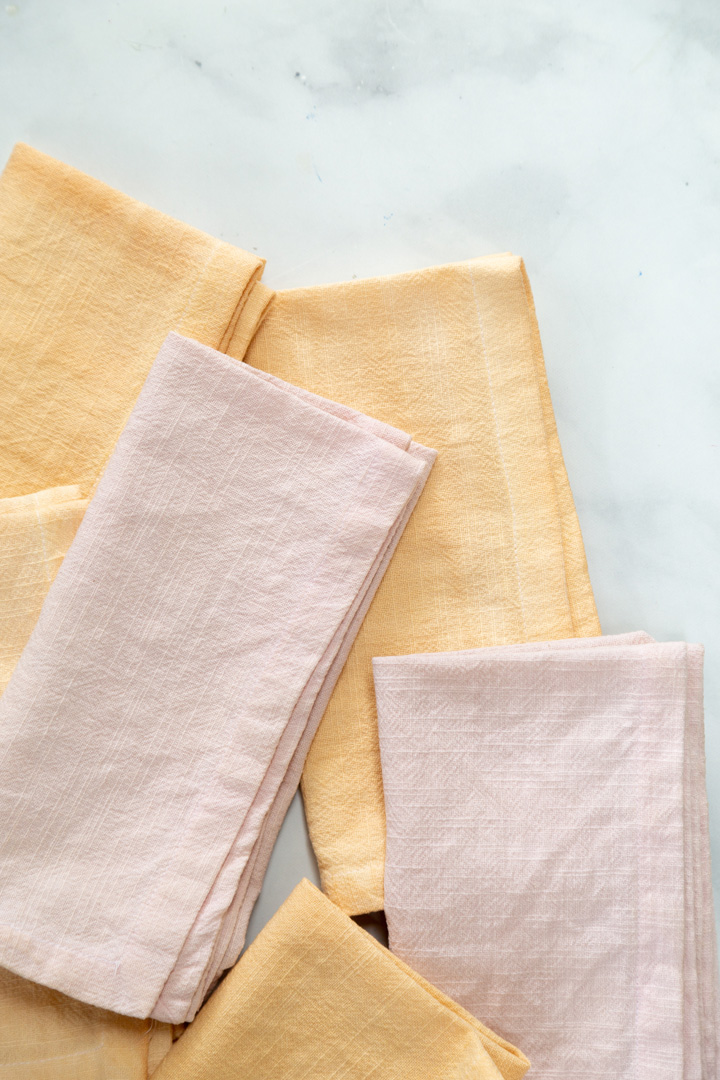 How many avocado pits do you need to dye fabric?
You roughly need 3-4 pits per 1/2 lbs of fabric. For the napkin dyeing project, I used 5 pits and 2 avocado peels.
TIP: every time you eat an avocado, put the pit in a ziplock or contains and keep in the freezer.
Do you need to treat fabric first?
Yes! You will want to use white vinegar to get the 100% cotton fabric ready to accept the dye and absorb as much color as possible!
Place the wet napkins in a vinegar & water solution. Use 1 cup of white vinegar to 3 cups of water. Bring to a boil. Add the fabric and boil for one hour. Remove and rinse with cool water.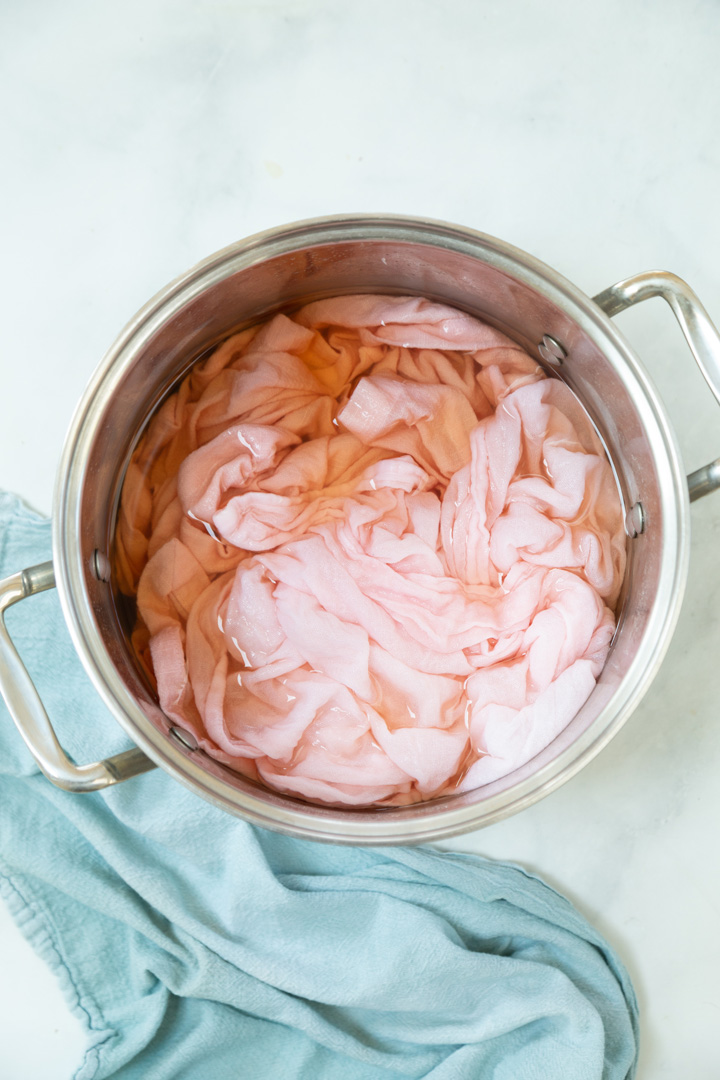 How to dye fabric using avocado pits
Add the pits and peels to a pot of water (enough water to submerge the fabric). Bring to a low boil and then simmer for an hour. The water will turn pink. The more pits you use, the deeper the color.
You can find more details on this project over at hunker.com.