How to Use Onion Skins to Dye Fabric
If you are looking for ways to dye fabric naturally, you have come to the right place! See how to use onions to dye fabric today.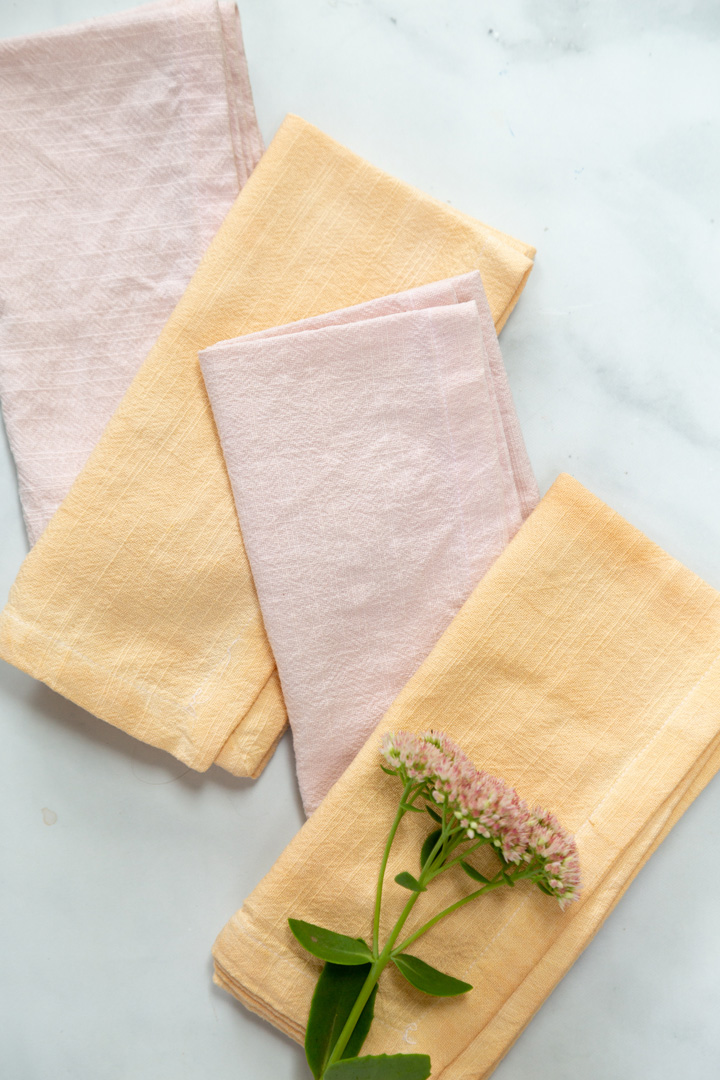 If you have been following along on our blog journey over the years, you know that we love dyeing projects! We have used natural indigo dye to make so many projects (like pillows and dish towels), turmeric spice to make dish towels, hibiscus leaves and more.
We are really into using powdered dye for ice dyeing project too. Remember the ice dyed tote bag or sweatshirts? There is something so exciting about creating designs and colors on natural fabrics!
How to use Natural Dyes on Fabric
It is best to use natural fabrics when using natural dyes. Makes sense, right? Cotton, silk and linen are wonderful fabrics to use.
Natural Dyeing tips: for dyeing include prepping your fabrics (washing and allowing to be completely saturated for dye process). Prepare your natural dye by simmering whatever skin, seed, leaf, etc that you are using.
Color Chart
Blue: indigo, red cabbage, elderberries, red mulberries, blueberries, purple grapes
Yellow: marigolds, sunflower petals, dandelion flowers, paprika, turmeric, celery leaves, onion skins
Pink: hibiscus, avocado skins and seeds, cherries
Orange: carrots, gold lichen, onion skins
Reddish brown: pomegranates, beets
Green: spinach, artichokes,, peppermint leaves
Brown: tea, coffee
How to Use Onion Skins to Dye Fabric
Yellow onion skins give an almost light orange yellowish color to cotton fabric. We love the muted tone of the dye. You essentially boil yellow onion skins and soak the cotton fabric in the dye bath. It is just that easy!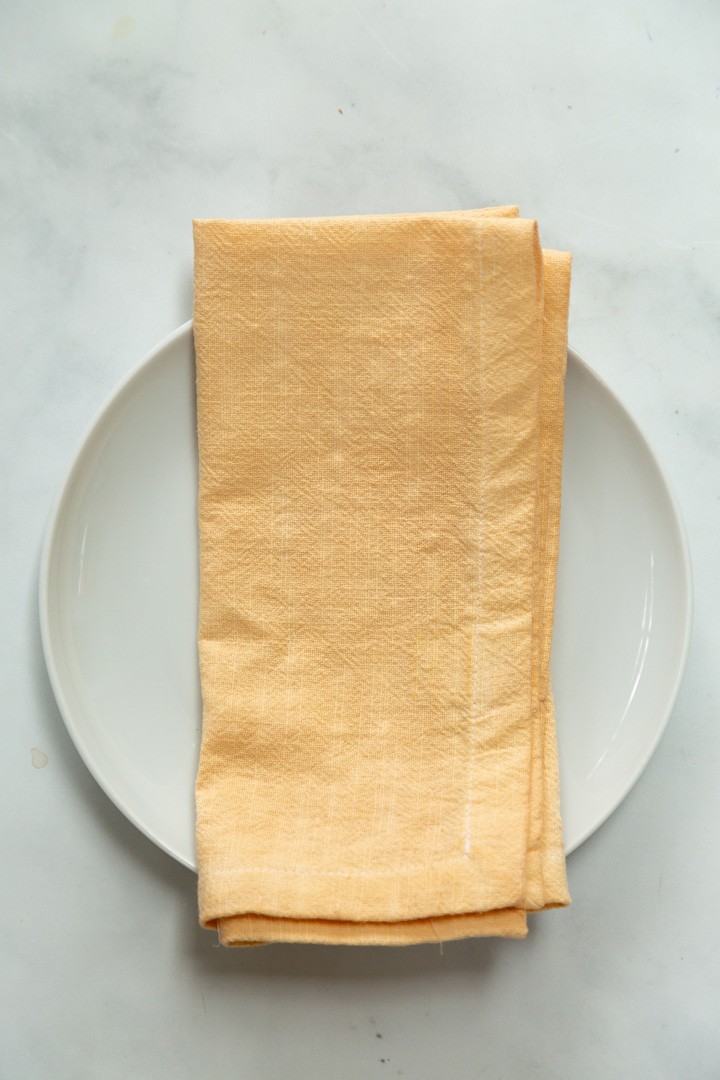 You can find the full tutorial for how to use onions to dye fabric over on hunker.com.
Natural Dye Projects
Check out some of our favorite ways to use natural dyes on fabric - from hibiscus leaves, to turmeric spice to natural indigo! So many dyes that come stright from nature.