See how to use your Cricut for small business branding today! Branded stickers for packaging is a great way to personalize your business.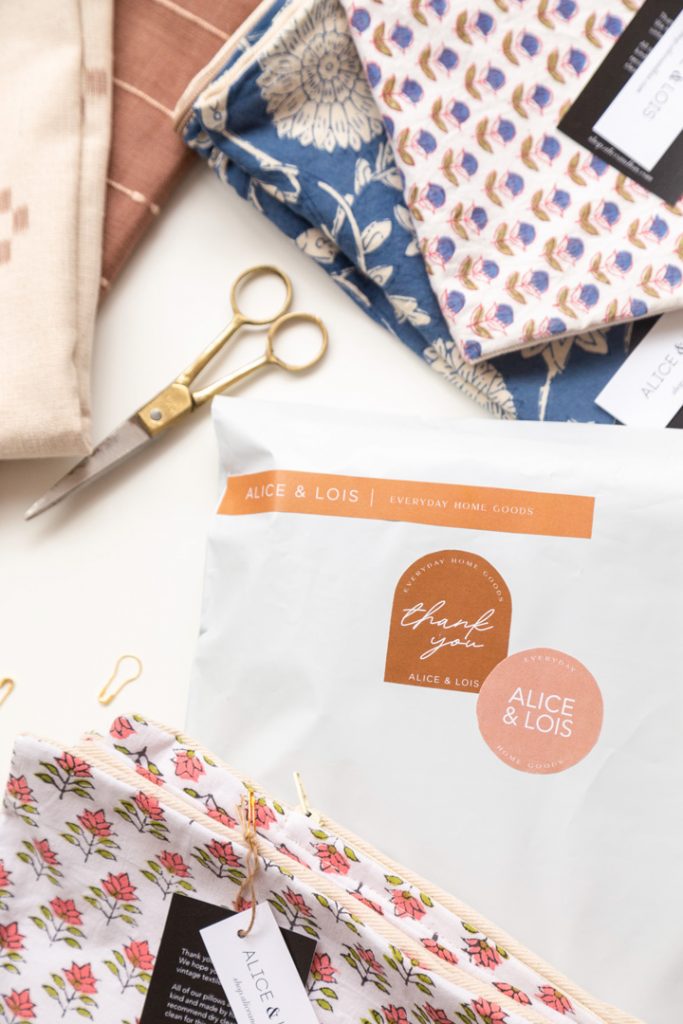 Branding is an important part of any small business. And as DIY bloggers and shop owners we are excited to share some ways that we "DIY" branding and marketing materials using our Cricut machines.
We launched our home textiles shop last year. The e-commerce shop is filled with beautiful hand sewn pillow covers, gorgeous vintage Kantha quilts, hand dyed dish towels and cloth napkins. We have coveted home textiles for years, so it is so exciting to have a home textiles shop of our own.
When it comes to branding for our small business, we are somewhat bare bones. Meaning, since we run a DIY blog as well – we often like to DIY our branding and marketing elements.
How to Use your Cricut for Small Business Branding
Today we are so excited to launch our three part series with Cricut. The Cricut Maker 3 has quickly become an invaluable tool in our branding arsenal for the Alice & Lois Shop!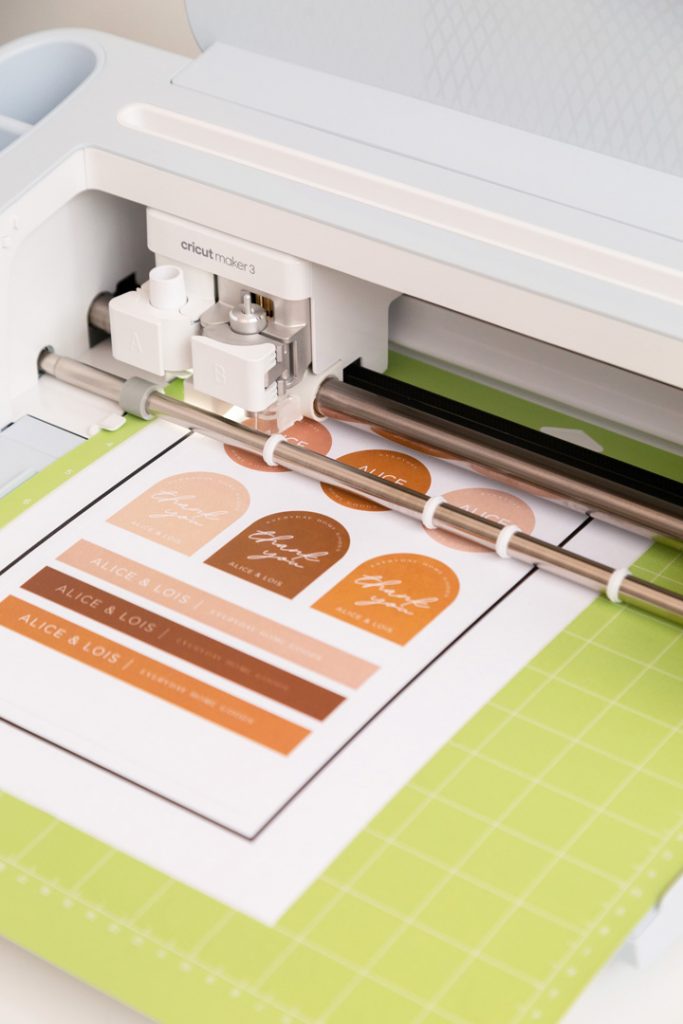 First up, branded stickers for packaging. Buying branded poly mailers to send out our textiles can get expensive. So why not design and make our very own Alice & Lois shop stickers?! Check out the step by step tutorial on how to make Print then Cut stickers on your Cricut machine.
Cricut Design Space
The Cricut Design Space makes it so simple to make stickers! Cricut machines are fabulous at cutting vinyl, but they can cut printed materials as well. Print then cut is a Cricut feature that will cut around your sticker design. Perfect for branded stickers for mailers.
Supplies
Full sheet labels or Cricut Printable Vinyl
Printer
How to Print Then Cut Stickers on your Cricut
Step 1: In Cricut Design Space, insert your design. We designed our own stickers but you can select images from the library as well. There is also an Offset tool and flatten tool within Design Space to make an outline around each sticker. When you select Print then Cut your design will get a black box around it so that the Cricut knows where to cut.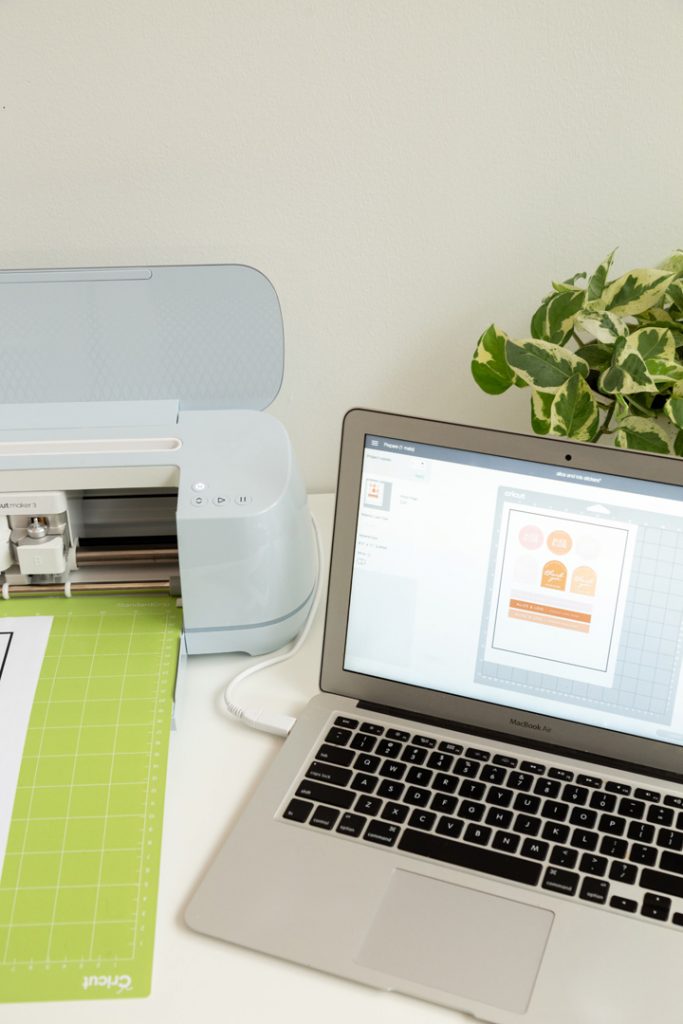 Print then cut has a size limit of 6.25 in x 9.75
Step 2: Your next option in print then cut is to print to your printer. Insert your label paper or Cricut printable vinyl sheets into printer and print! Make sure to turn off bleed option.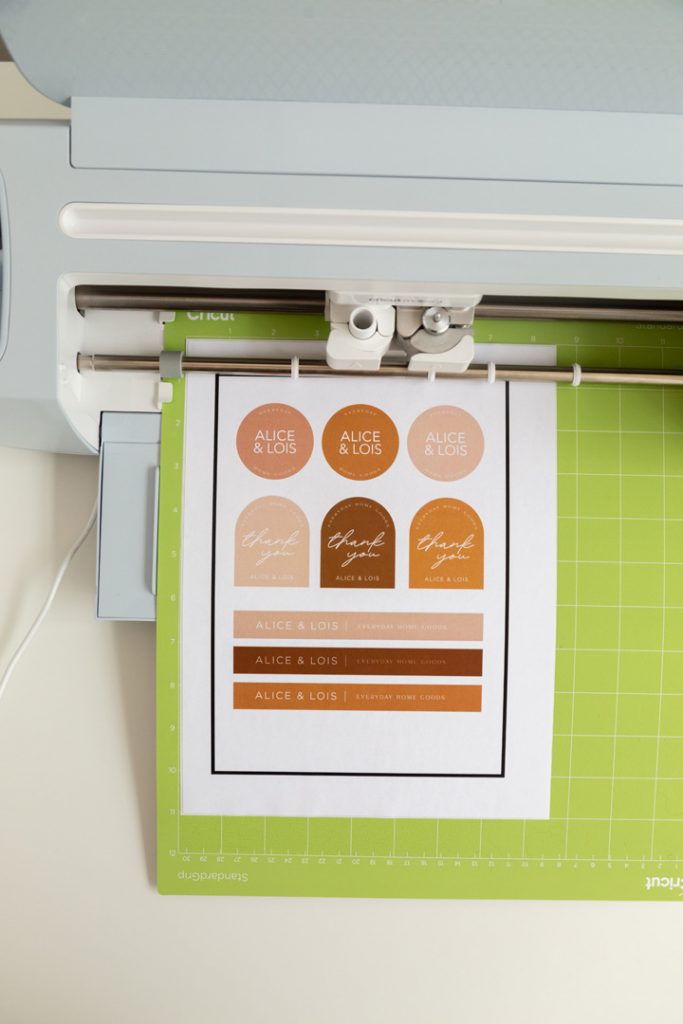 Step 3: Place the printed paper onto your mat and insert into Cricut. Follow the instructions on Design Space for Print then cut.
Step 4: Peel stickers and add to mailers to send out products to customers!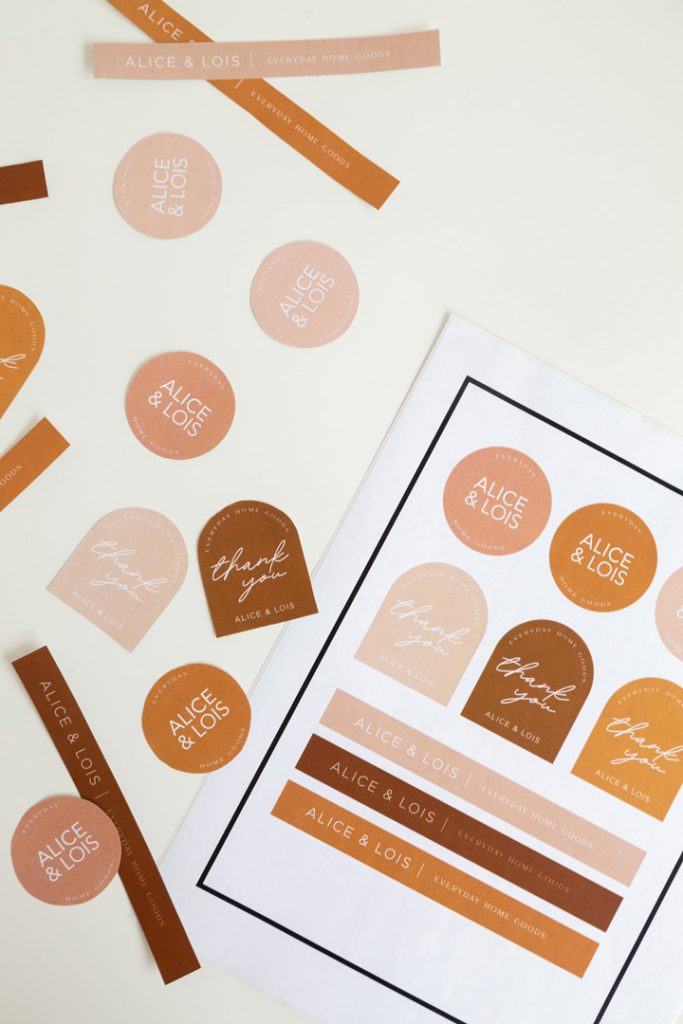 The branded stickers are perfect for polybag mailers. You can also use them on invoices. We like to use the stickers for notecards to enclose in packages to leave a handwritten thank you!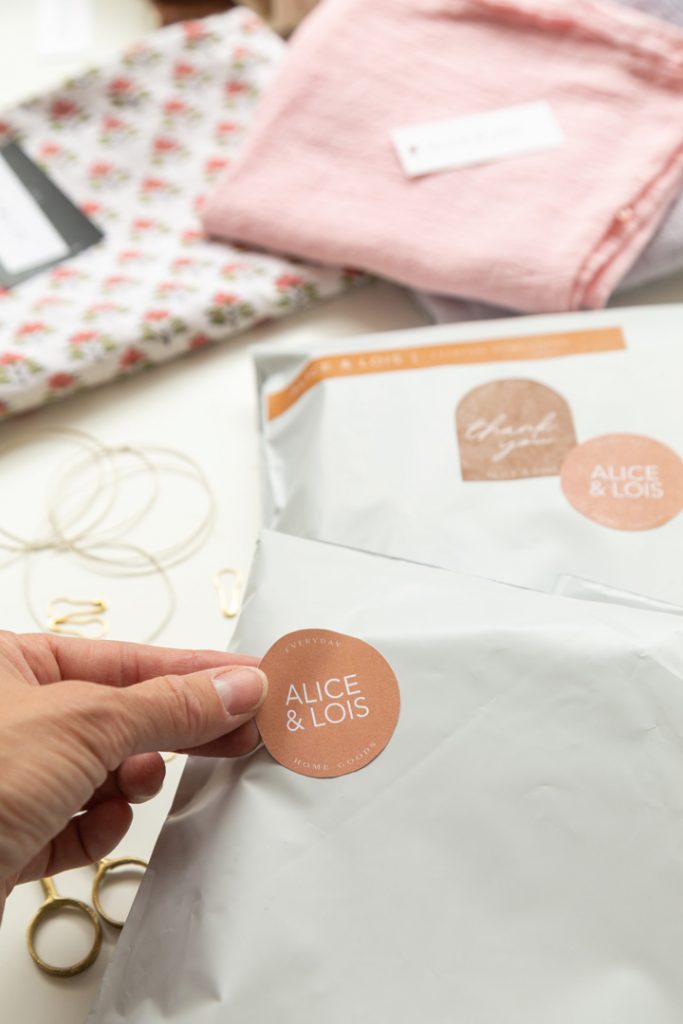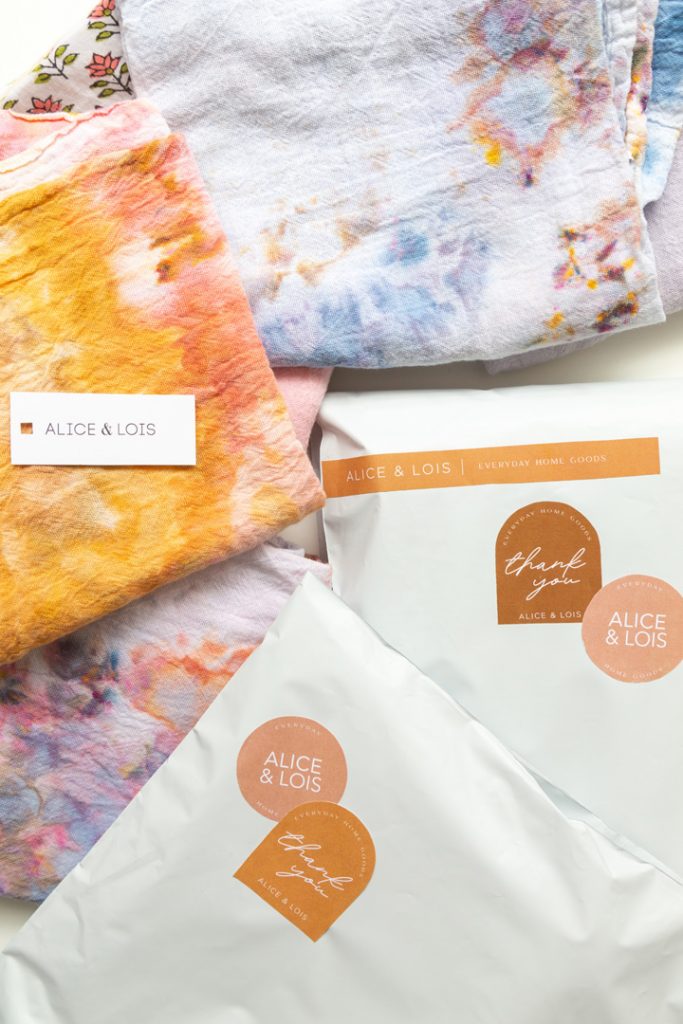 We also want to make some card stock stickers using this Cricut black cardstock sticker paper. This would also make for a cool branded sticker with a cutout of our logo! This sticker paper comes in a multi color pack as well.
Next month we will be sharing more ways that we use our Cricut to make branded materials for our small business!