This post is sponsored by First Editions® Plants and SheKnows Media.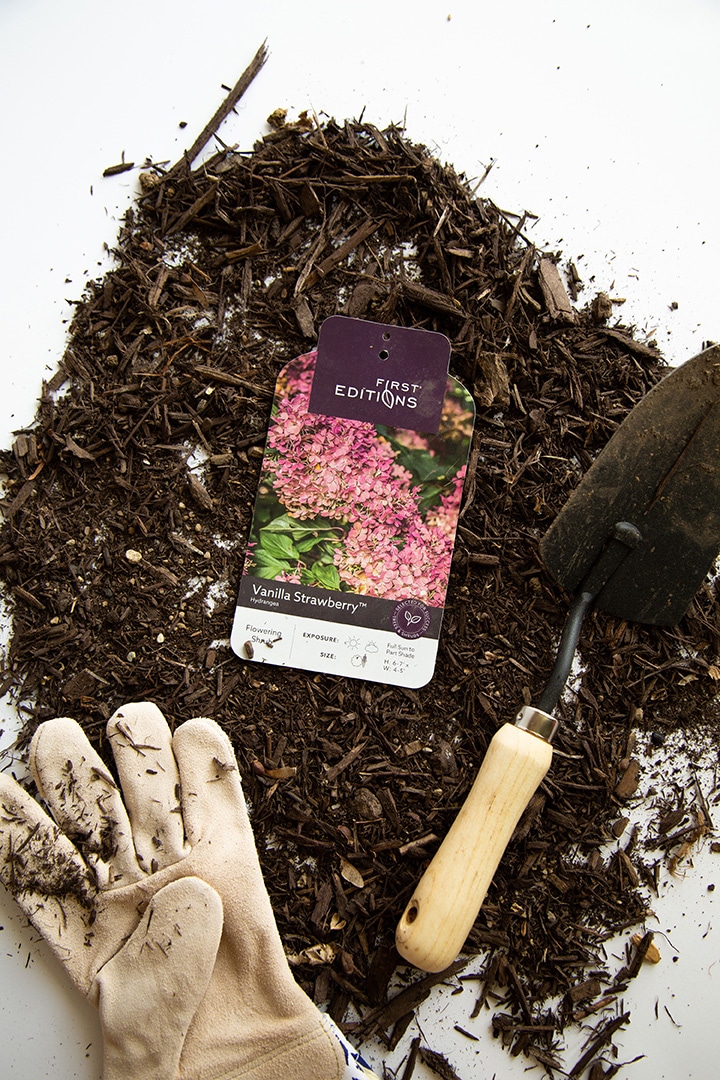 This is our first Spring living in the Midwest. We have been in Indianapolis for 9 months now. There are so many differences about living in Indy compared to city living in San Francisco… so many adjustments. One of the biggest adjustments is being homeowners! One aspect of homeownership that I am enjoying (so far) is having a garden, plants and trees – although it is quite a bit of work! When First Editions® Plants reached out to partner with us, it could not have come at a better time. Today, I will be sharing how I updated an area of the yard with some new hydrangea bushes. So get ready for my Hydrangea planting tips! And we also created a free printable "Planting Journal" for you to use this planting season.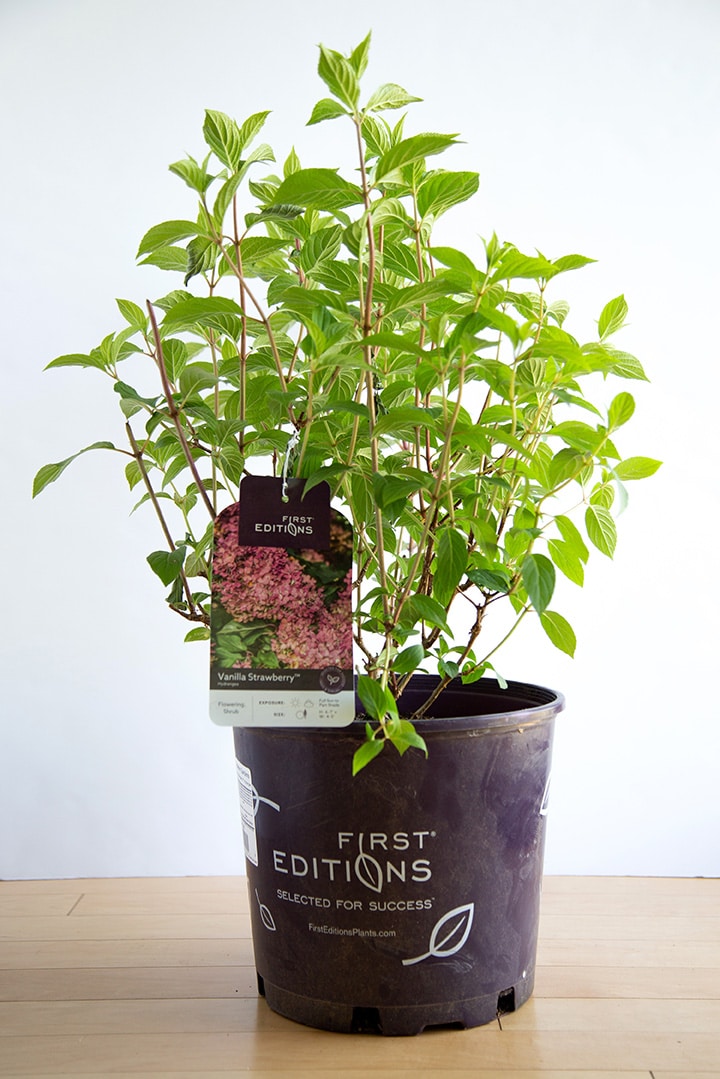 I went to my local nursery, Sundown Gardens to get the First Editions® Vanilla Strawberry™ Hydrangeas. I am so excited about this variety – as they bloom the flowers will start out creamy white then change to pink and finally to strawberry red. It continually produces new blooms giving the plant a multi-color effect!
First Editions has over 125 plant varieties with a premium assortment of shrubs and trees. I cannot wait to try some more varieties in my next landscaping adventure.
I picked up three hydrangeas to plant in an area on the east side of my house. I had my work cut out for me – weeding, clearing, planting and mulching. We have tons of hostas and a few hydrangeas.
It has been such a surprise this Spring watching some things come up from the ground that I had no idea about! We moved into the house in June, so the spring blooms have been pure enjoyment. Like tulips and lily of the valley flowers peeking up! Ok, now for the Hydrangea Planting Tips…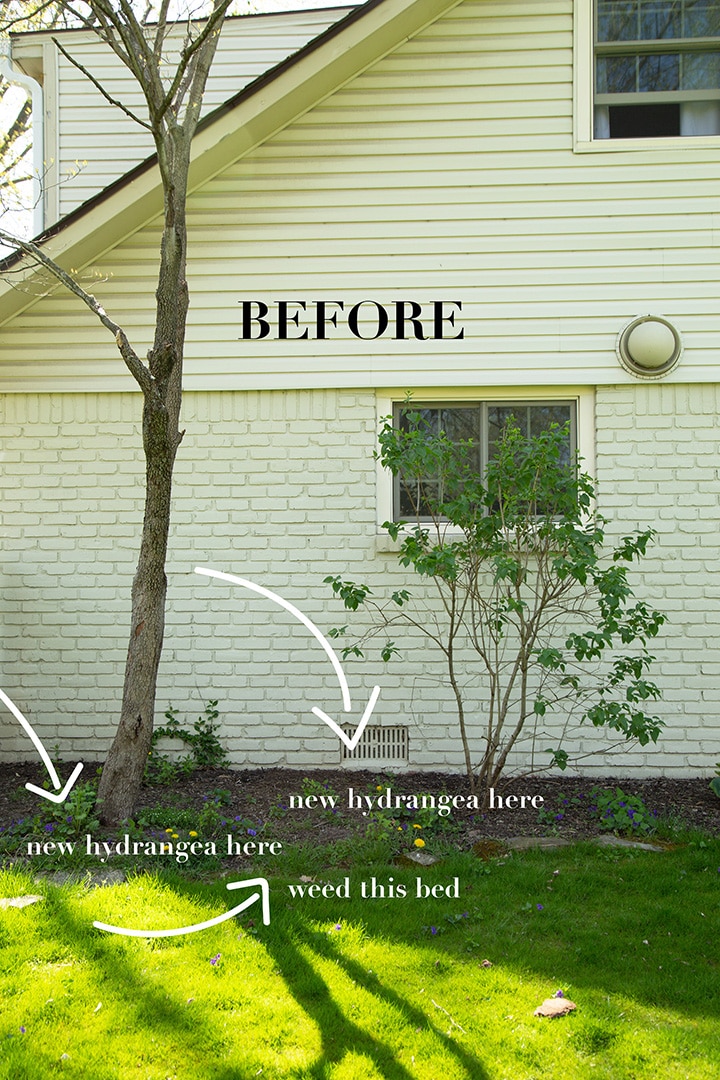 Hydrangea Planting Tips
Location – Hydrangeas like good, well-draining soil. They also like morning sun and afternoon shade. You can go to your local nursery to get a soil testing kit. You do not want the soil to be too much clay or too much sand.
2. Dig – Before digging the holes, plot out where you want the plants to go. Keep in mind how large the plants will get when mature. Dig the hole for the hydrangea just deep enough for the plant. Make the hole 2 to 3 inches wider than the pot.
You can also add fertilizer to the bottom soil if you want. Place the plant in the hole. Make sure the crown of the plant is level with the ground. Give the plant plenty of water when planting.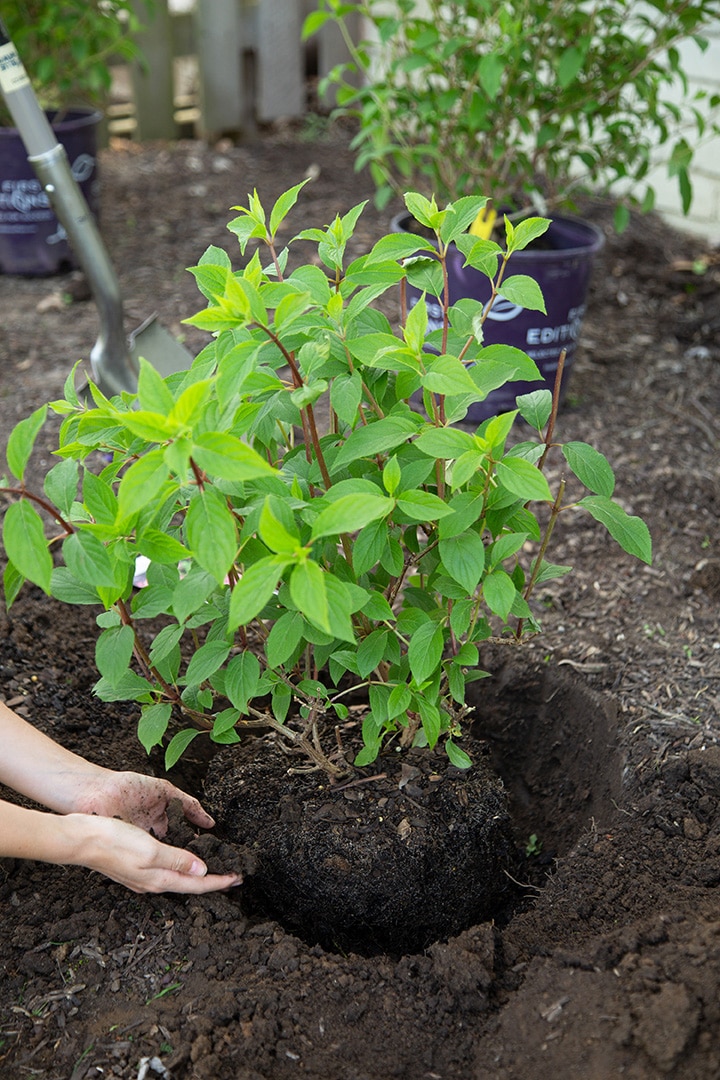 3. Water – these plants require medium watering. I mulched the area around my new hydrangeas which will help with watering.
You can find more planting tips on the First Editions site as well.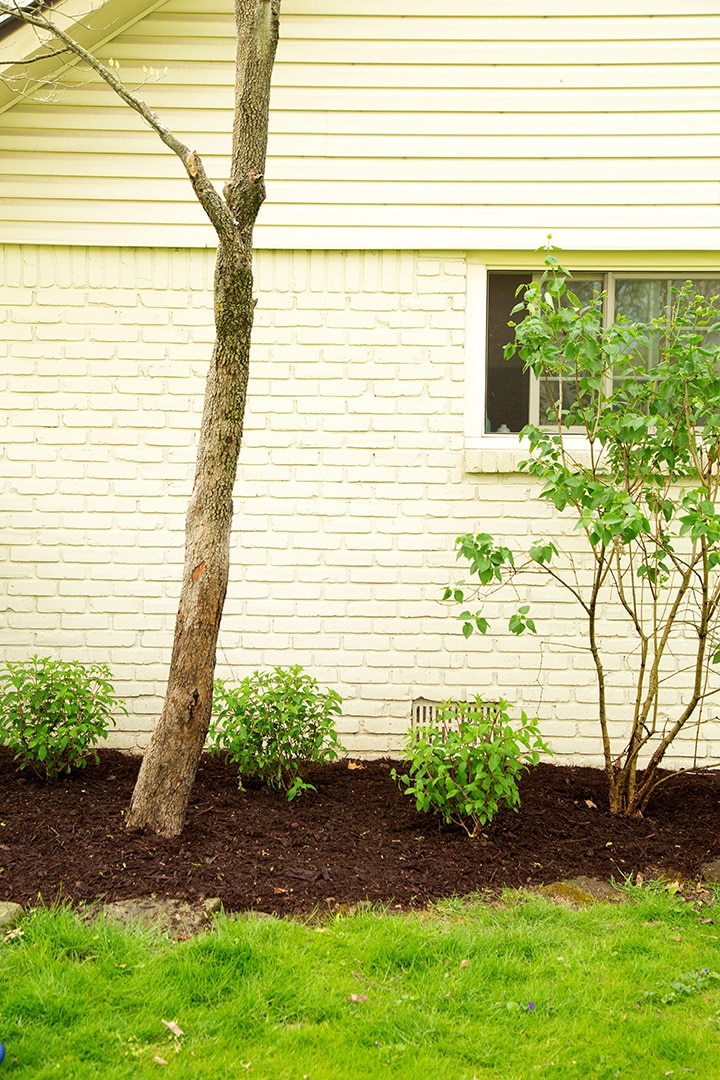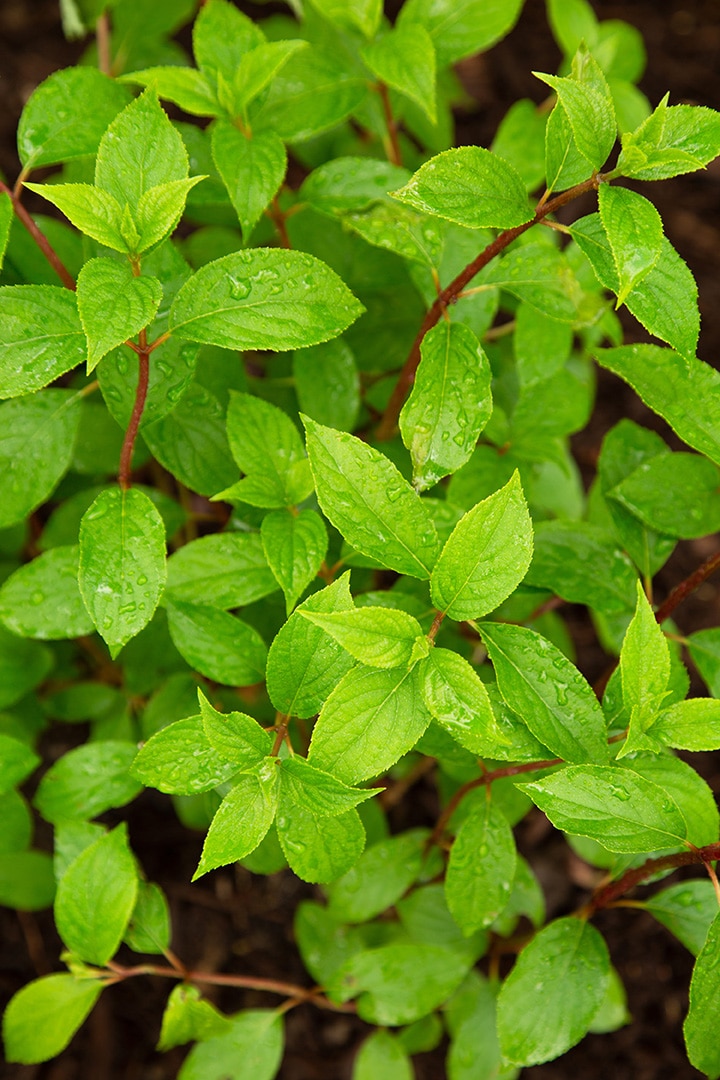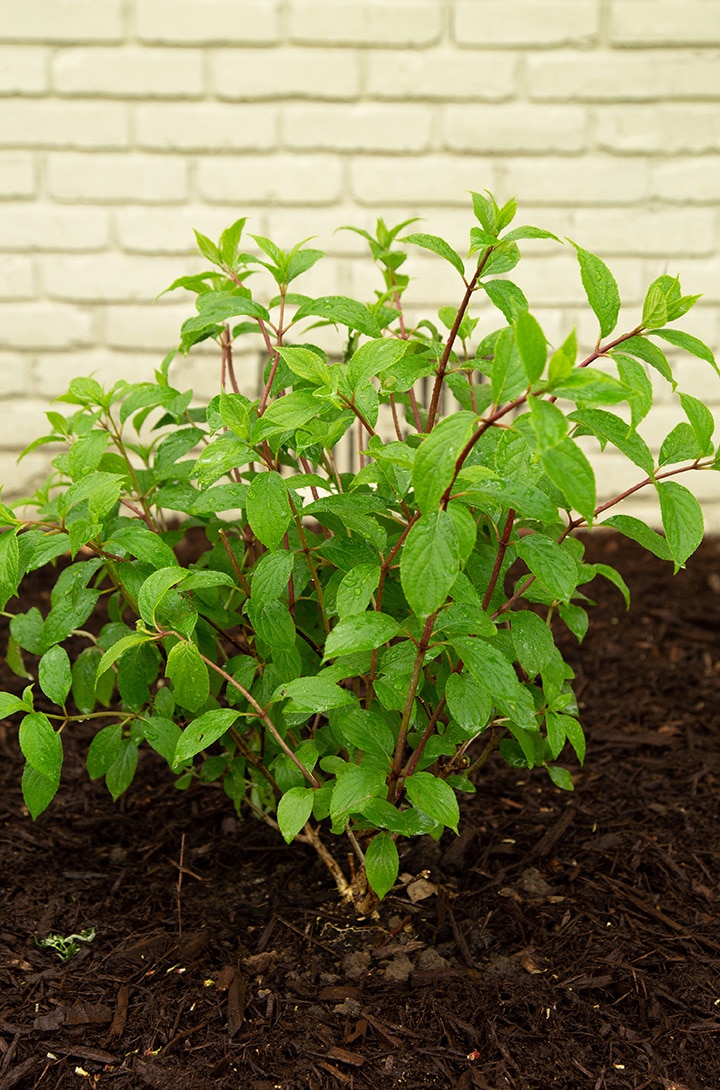 Planting Journal Free Printable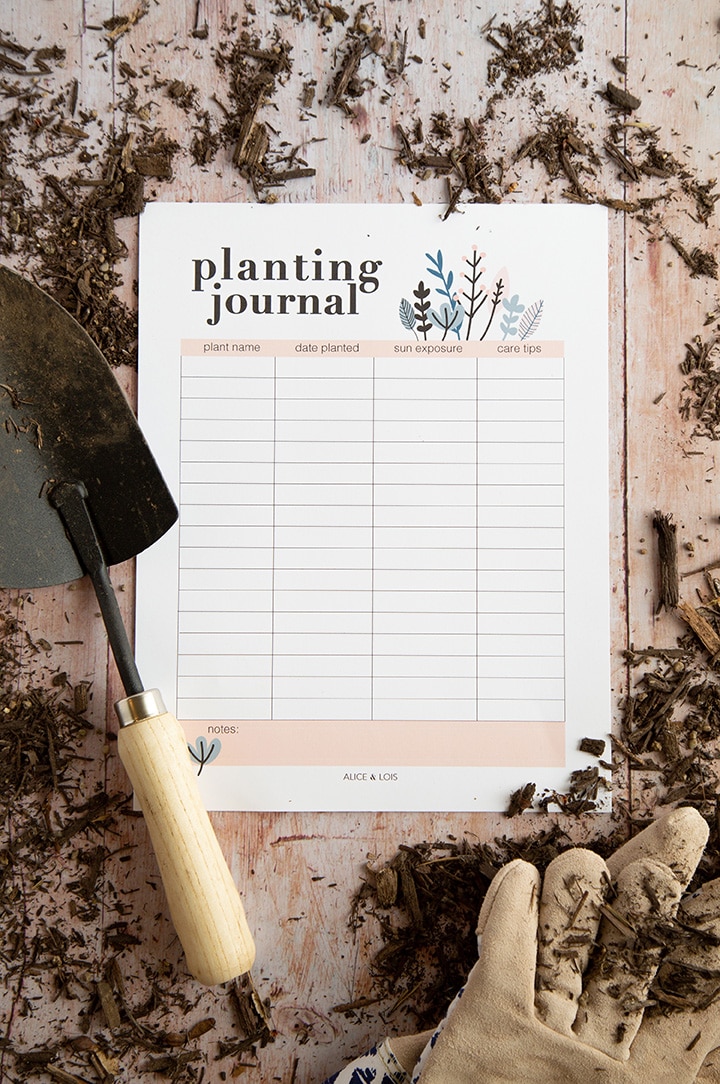 This printable has really come in handy for me this Spring. I have used the chart to list all the new plants I have added to my landscaping. I am also adding all of the plants that have come up. I hope you enjoy it as much as I have!
Get the free printable HERE.
If you are looking for more gardening advice and inspiration check out the Design and Grow section of First Editions® website. It is full of inspiration and ideas, including plant pairing suggestions. Also check out the "Ask Amy" section of their website for great info! She has great hydrangea pruning tips.
Photos by Sara Albers.