IKEA Hack Alseda Stool to Coffee Table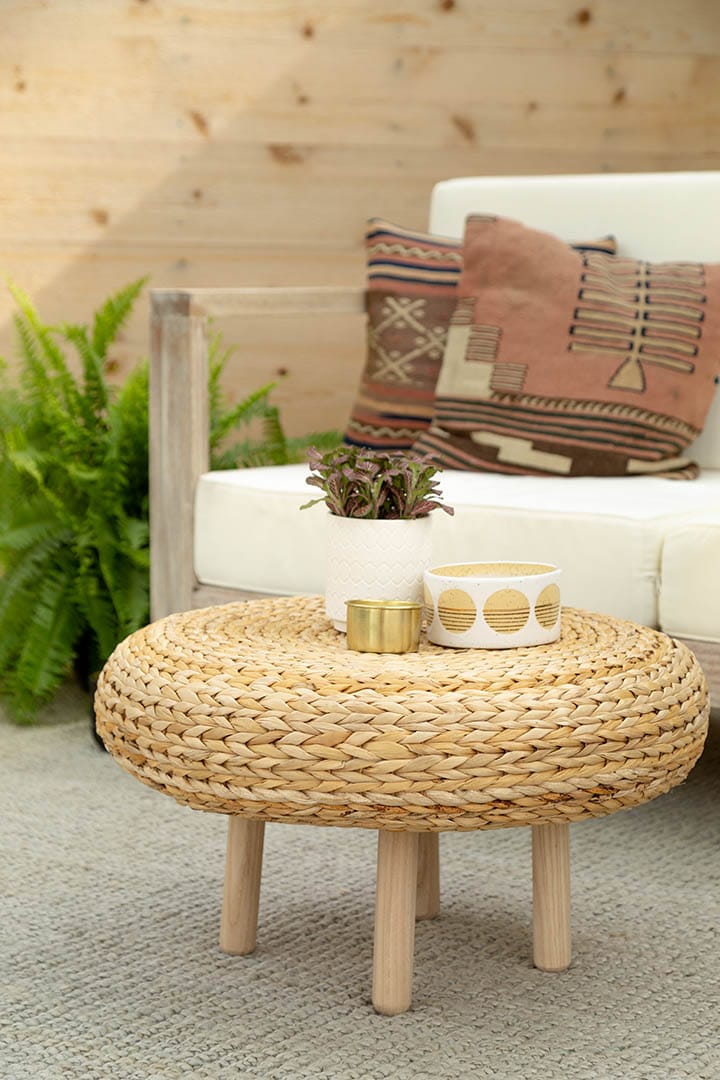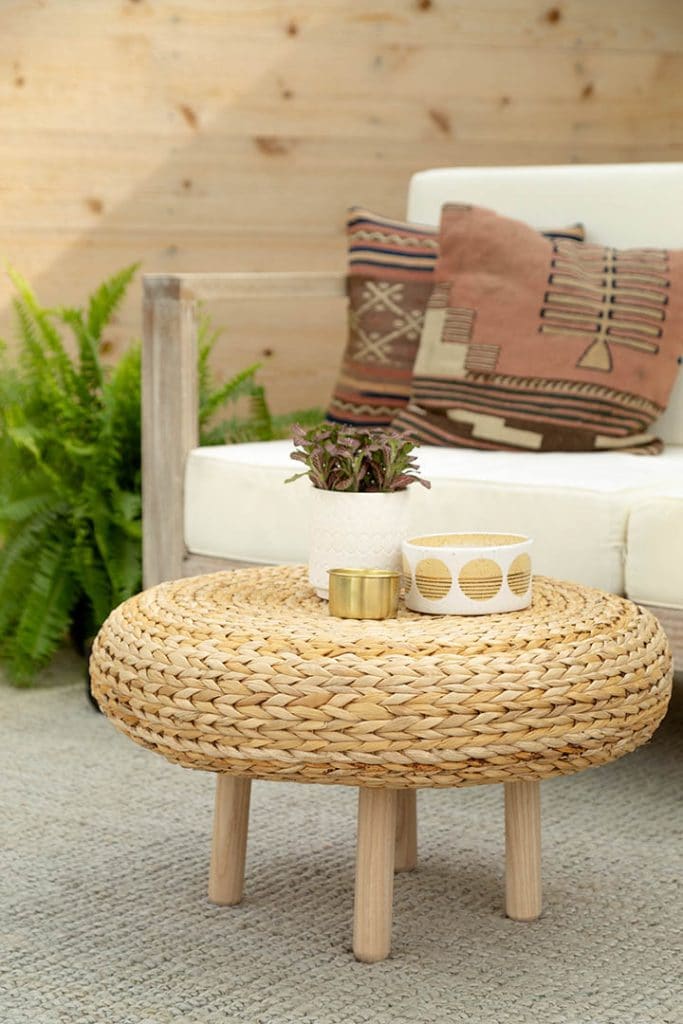 A few things that make me so excited about this post… First, this DIY post is from a new contributing DIY gig and second, we love the actual project so much! This IKEA Hack Alseda Stool to Coffee Table project is a DIY we worked on for the website, Hunker. You must check out this amazing site – filled with home design inspiration. From house tours, DIYS, design articles and more – it will be your go-to site for all things home design. And the team at Hunker is so wonderful to work with as well!

IKEA Hack Alseda Stool to Coffee Table
Some of you might wonder what qualifies something as an IKEA hack. Well it is simple really. Take something from IKEA and simply enhance or change it into something new. I loved the look of the Alseda Stool. It is made from woven banana leaf fibers structured around a metal frame. I knew it would be such a stylish coffee table for my outdoor living area. And would love the look of it as an indoor coffee table as well.
Head over to Hunker in the DIY section for the full tutorial on how to make this IKEA Hack Alseda Stool to Coffee Table project!
And stay tuned for another Hunker + Alice & Lois DIY project for the home at the end of the month!
We love a good IKEA hack. You might remember our IKEA Hack Mudcloth Upholstered Bench. We used the SKOGSTA wood bench and added upholstery foam. We topped it with mud cloth fabric that I got at the Alameda Flea Market.
We turned a big piece of butcher block into a work table at the studio using the trusty KRILL table legs with casters. We are obsessed with this table.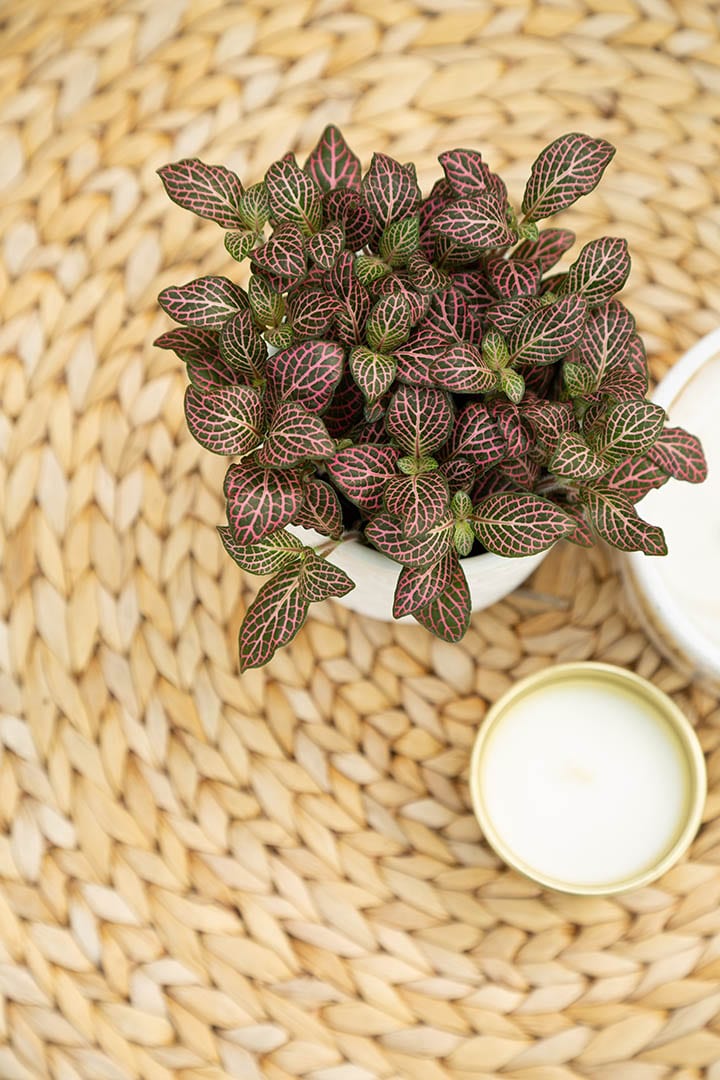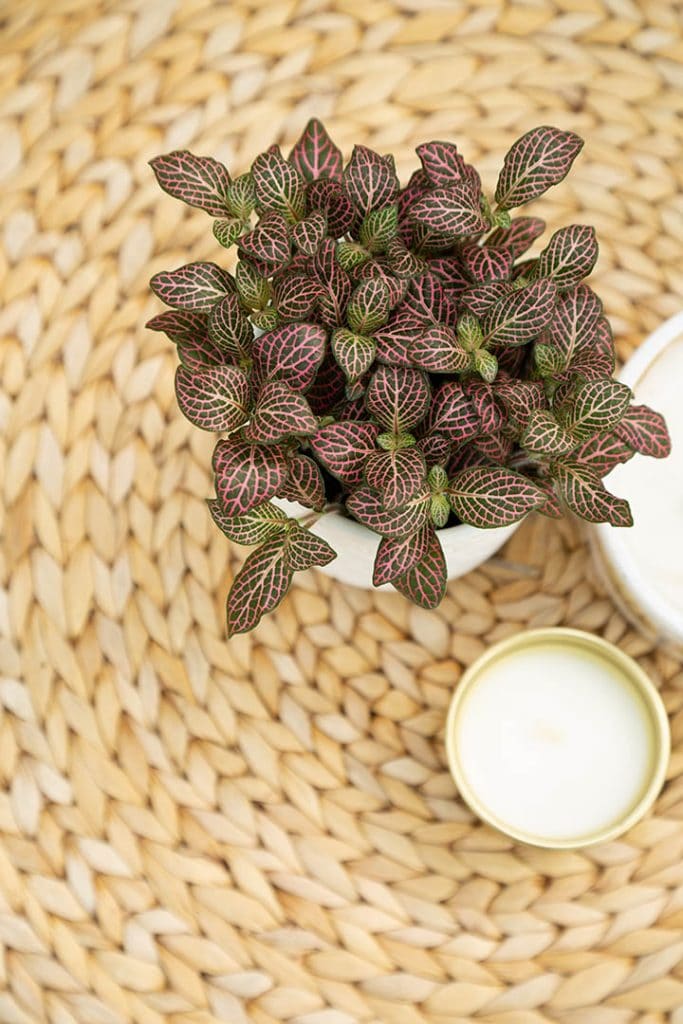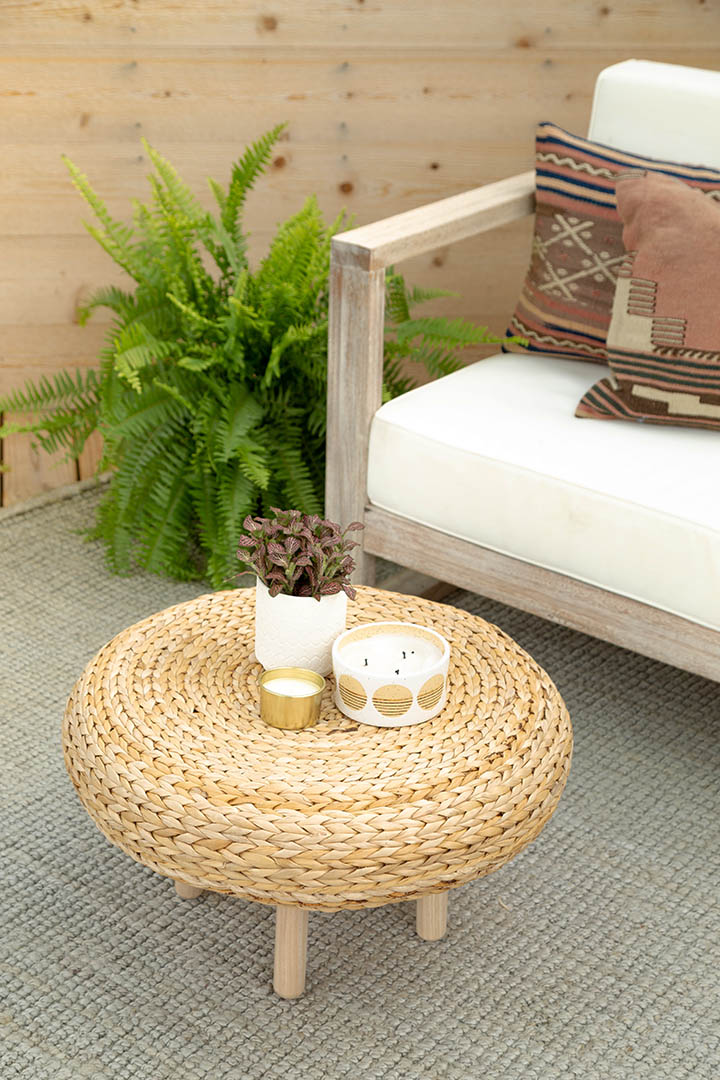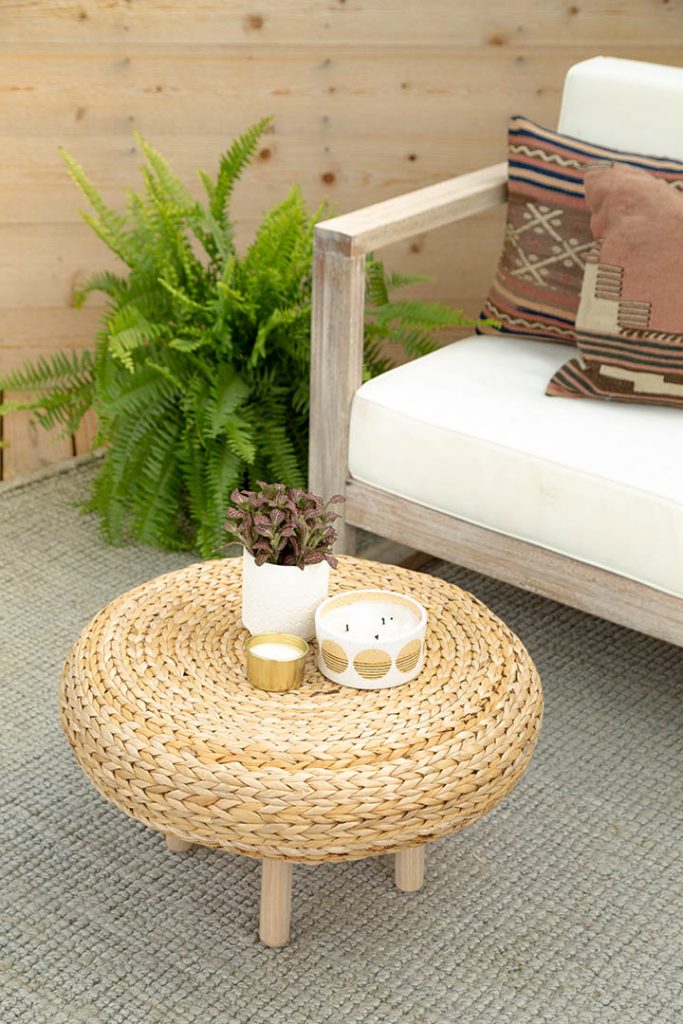 Photos by Sara Albers.