Check out our latest DIY project, the Ikea Hack Billy Bookcase. You will want to give this upgrade a try!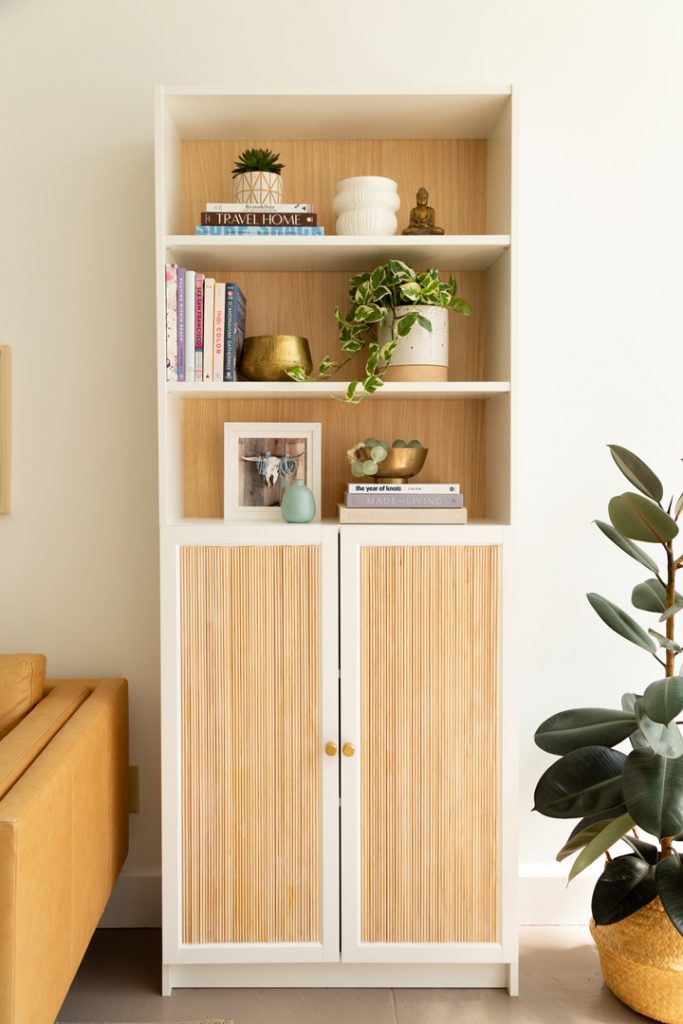 You know we love a good Ikea hack! We cannot count on two hands how many Ikea hacks we have done. There is something so satisfying about a good transformation. Like this Arched Cabinet we hacked!
Today we are sharing this Ikea Hack BILLY Bookcase. We added fluting to the cabinet door fronts to give a high end, unique look to a rather boring white particle board cabinet.
The look of white and light wood is a modern Scandinavian look, don't you think? And it goes with any style house interior in our opinion.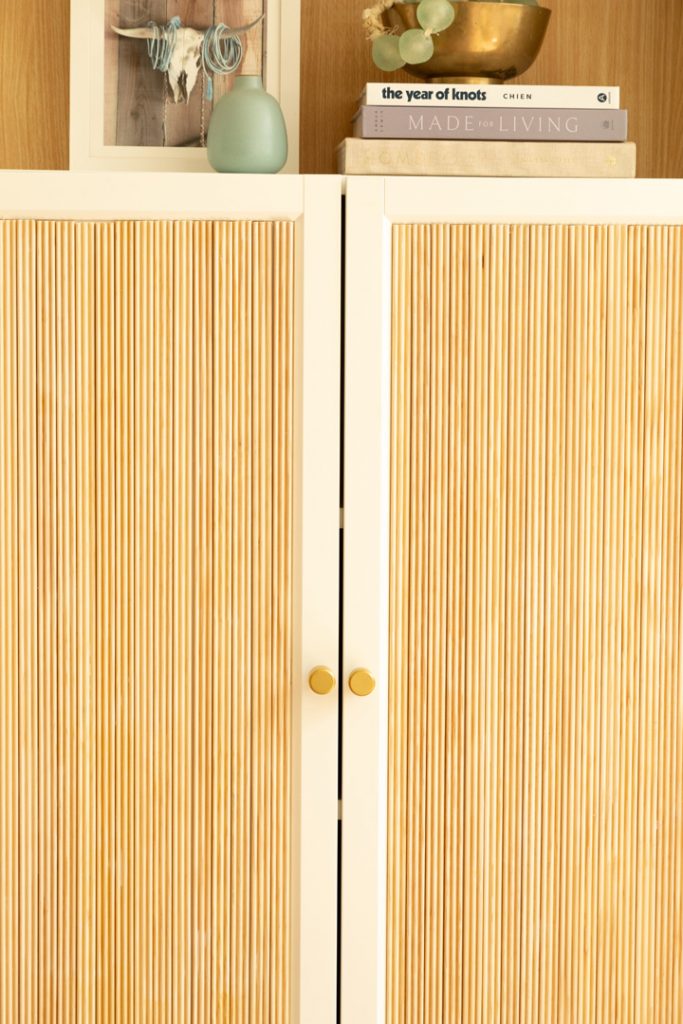 What is an Ikea Hack?
An Ikea Hack is when you transform a piece of Ikea furniture (or anything Ikea really) into something more high end or on trend look. It is upgrading, customizing and revamping the basic Ikea piece into something personalized or new.
Ikea Hack BILLY Bookcase
Can you guess what we used for the fluted cabinet door fronts? It is 3/4 inch chair rail molding! It has the look of 3 dowel rods to make it easier to make the fluted fronts – less cuts and less glueing. Wouldn't a grouping of these bookcases look so great in a living room or even basement?!
We used the BILLY / OXBERG unit for this project. The BILLY shelving and then OXBERG cabinet doors. It is incredibly easy to assemble, which is key!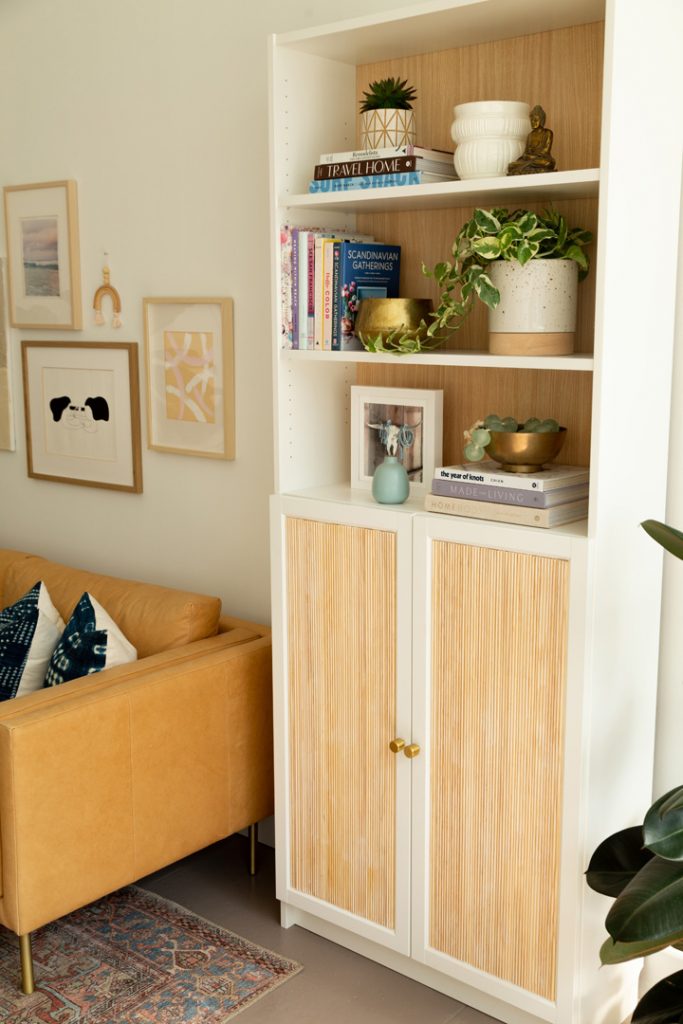 You can find the full detailed tutorial over at hunker.com.
Favorite Ikea Hacks
Favorite Ikea Hacks
Check out some of our favorite Ikea Hacks - where we transform a basic Ikea piece and add some new personality to it! From benches, to cabinets and more!