IKEA Hack Concrete Coffee Table
Do you love the chic industrial look with some furniture? If so, this is the project for you. Check out our IKEA Hack Concrete Coffee Table.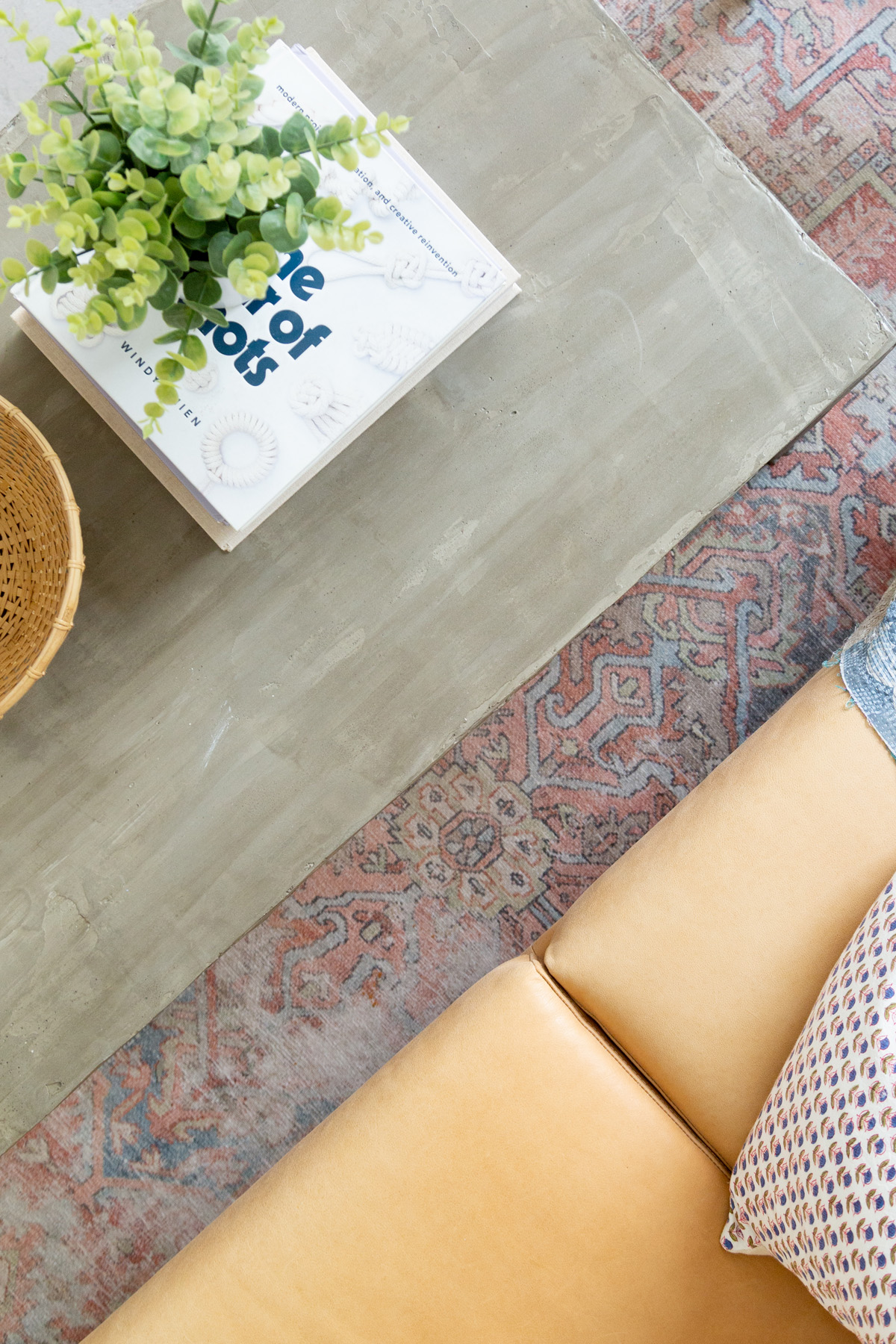 IKEA hacking is not a new concept for us. We have done countless projects revolving around taking basic pieces of IKEA furniture and transforming them! This project is no different.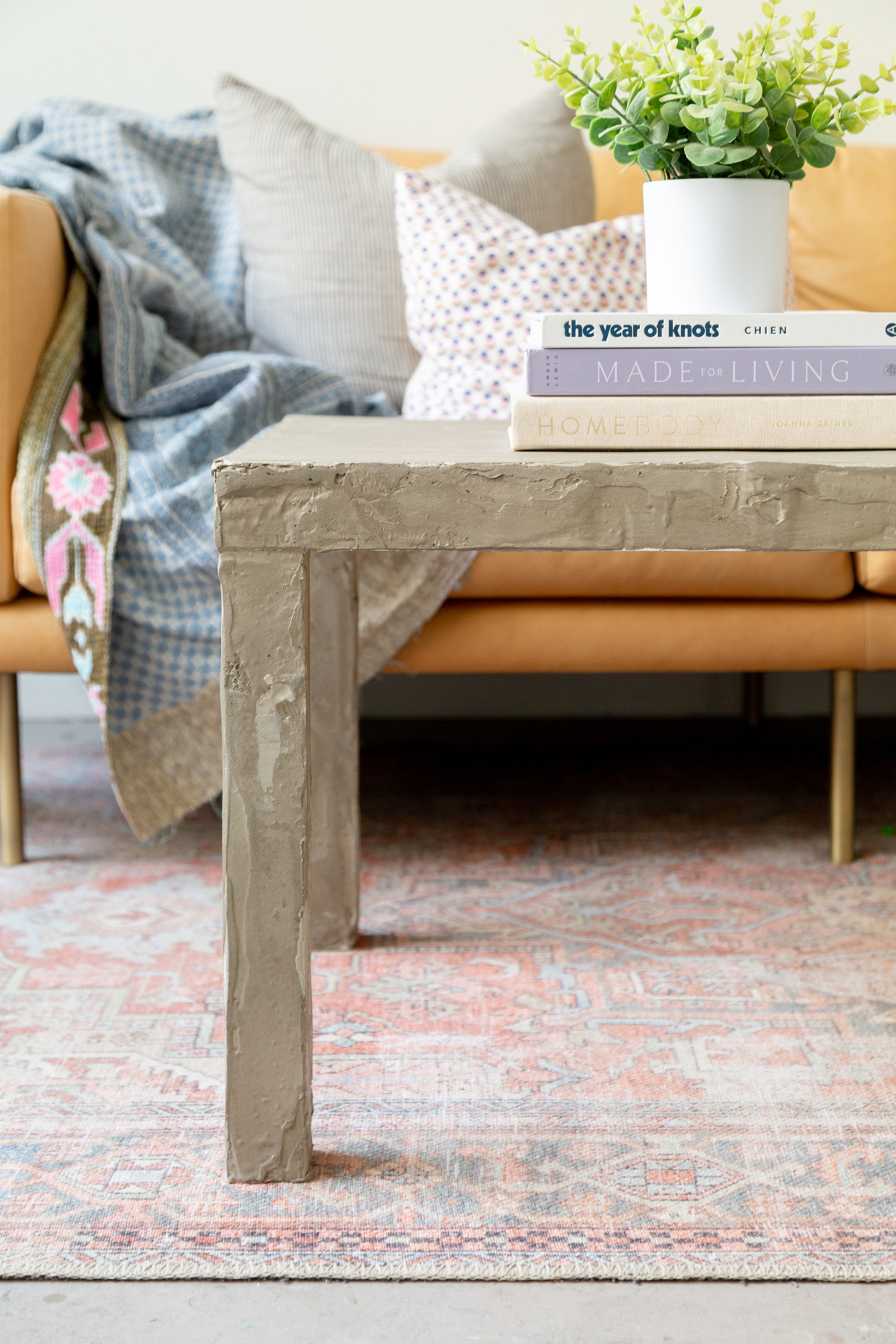 What is an IKEA Hack?
Are you familiar with the term, "IKEA Hack?" If not, an IKEA Hack is when you change or transform a basic piece of Ikea furniture (or anything IKEA really) into something more high end or give it an on trend look. It is upgrading, customizing and revamping the basic Ikea piece into something new.
In today's project we used a white IKEA Lack coffee table. This has a very basic shape that can be easily upgraded with a new finish. Remember the Faux Burl Wood table we made using this same table?!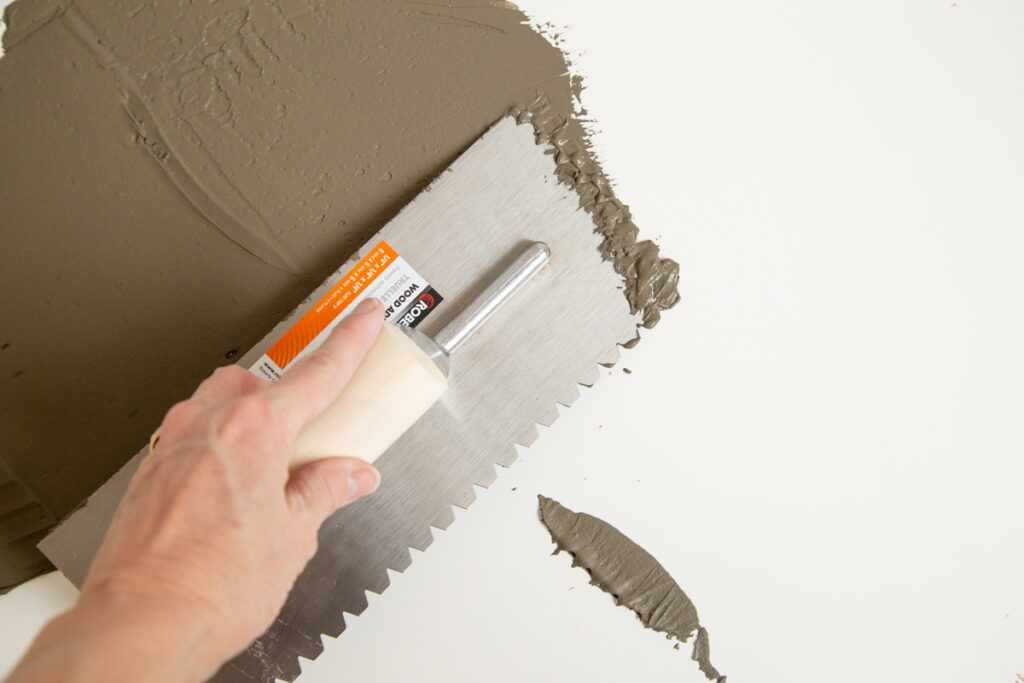 What type of concrete to use
We used Henry's Feather Finish for this project. It is easy to mix and easy to use. This product is actually a underlayment patch and skimcoat. It dries in about 15 minutes.
Supplies
IKEA Lack coffee table
sand paper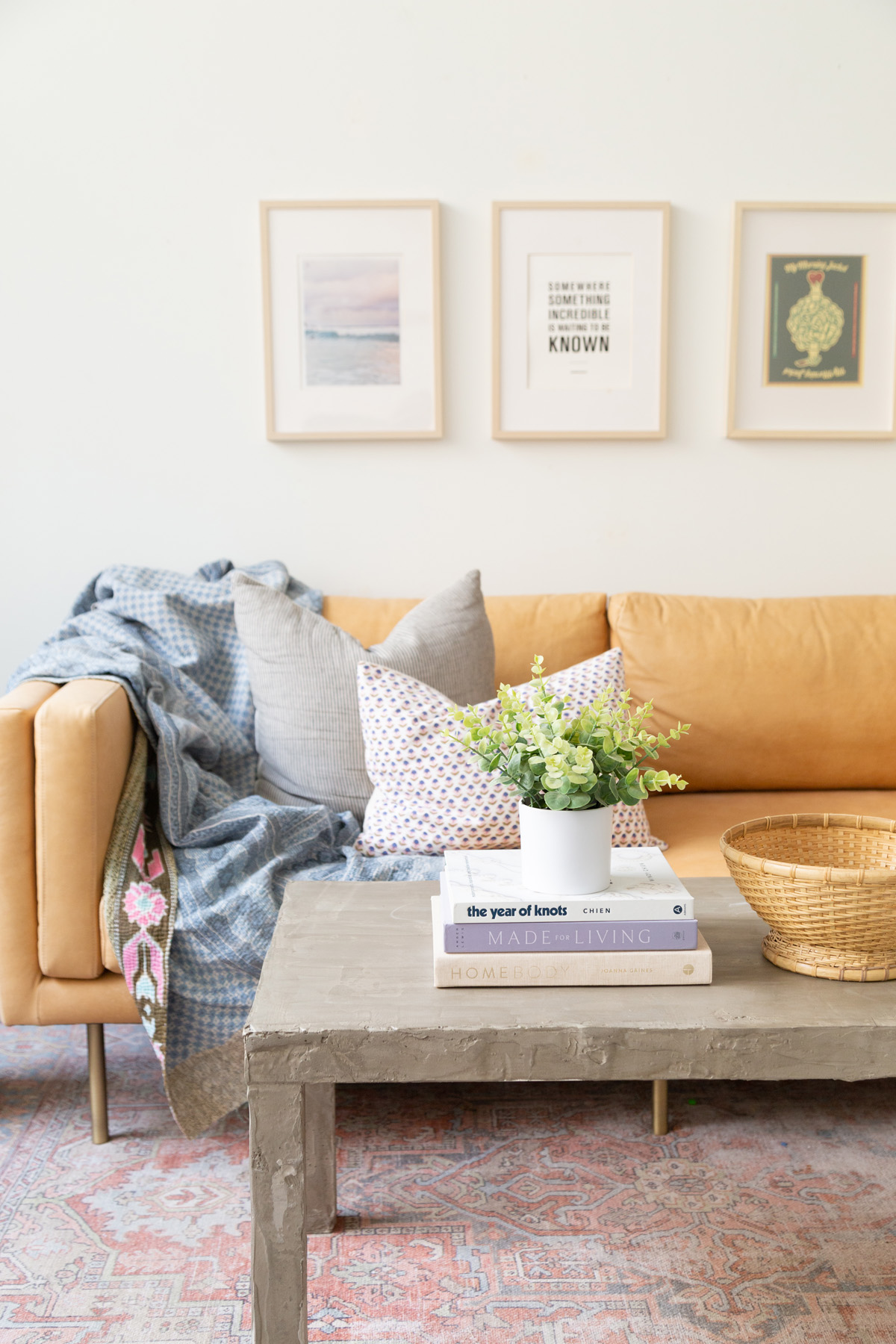 How to make an IKEA Hack Concrete Coffee Table
This project is as simple as assembling the coffee table. We actually did not use the bottom shelf of the coffee table as you can see in the photos.
Then you skim coat a few coats of concrete, then sand/buff. You will want to add a few coats of concrete sealant. Especially if you plan on using this table poputside.
You can find all the details over on hunker.com. We are DIY contributors to hunker and have tons of cool home DIY projects over there! Check them out.
Favorite Ikea Hacks
Check out some of our favorite Ikea Hacks - where we transform a basic Ikea piece and add some new personality to it! From benches, to cabinets and more! Take the ordinary to the extraordinary with these home DIY tutorials!