Ikea Hack DIY Leather Woven Headboard
Check out our latest and greatest Ikea Hack DIY Leather Woven Headboard!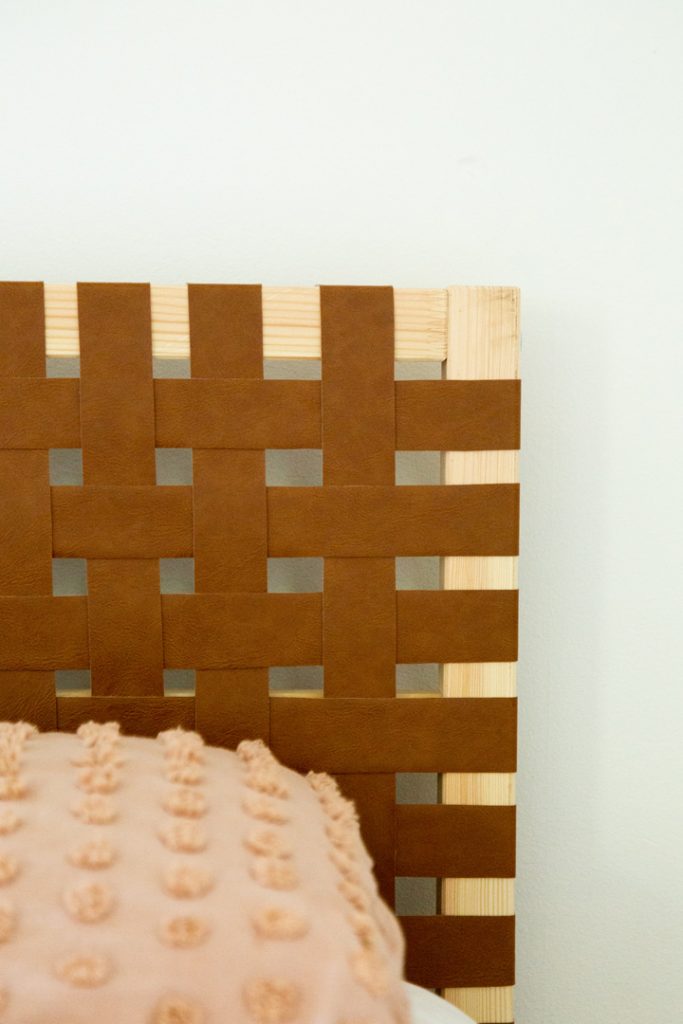 If you are looking for an inexpensive way to upgrade a basic wood Ikea bed frame, you have come to the right place. We updated the Ikea TARVA pine bed frame using faux leather and a basic weaving technique.
This is our second DIY headboard project. Do you remember the DIY Upholstered headboard we made last year? It still looks great! We used a linen curtain panel as the upholstery fabric!
Ikea Hack DIY Leather Woven Headboard
What you need:
Scissors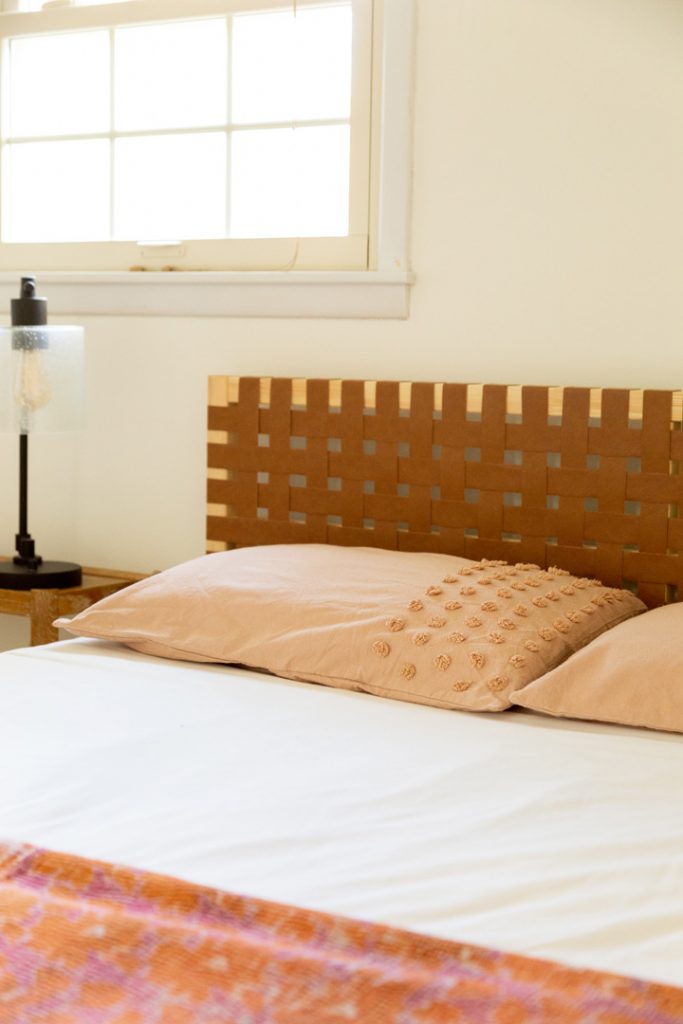 Have you made a headboard before? They are much easier to make than you might think. My teenage daughter helped me make this woven one. You can find the full tutorial over at hunker.com.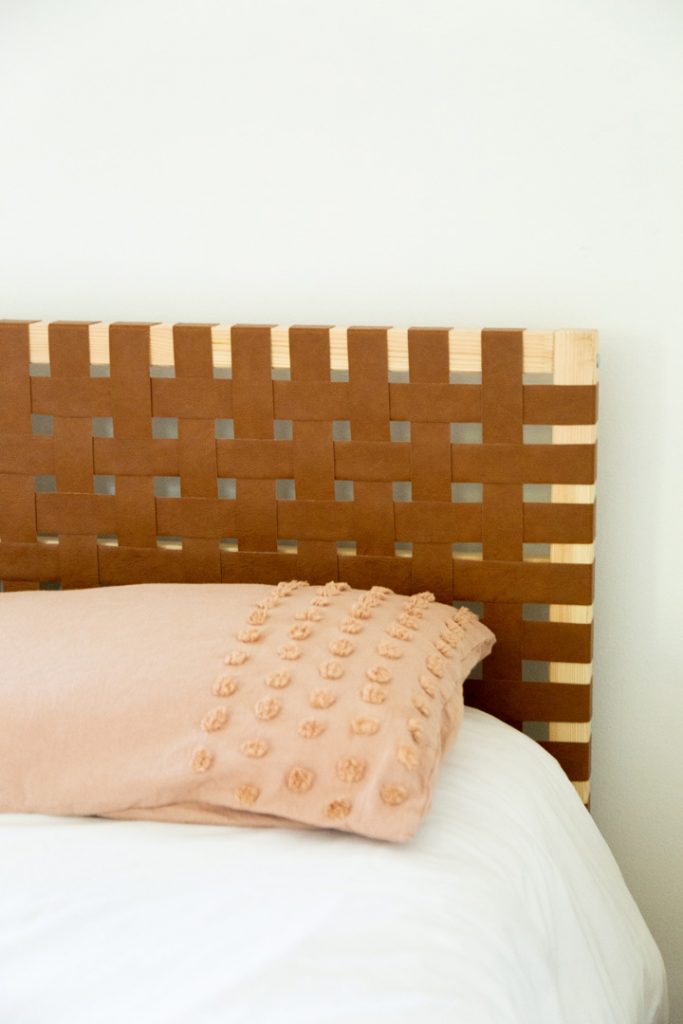 Favorite Ikea Hacks
Check out some of our favorite Ikea Hacks - where we transform a basic Ikea piece and add some new personality to it! From benches, to cabinets and more! Take the ordinary to the extraordinary with these home DIY tutorials!