Ikea Hack Mudcloth Upholstered Bench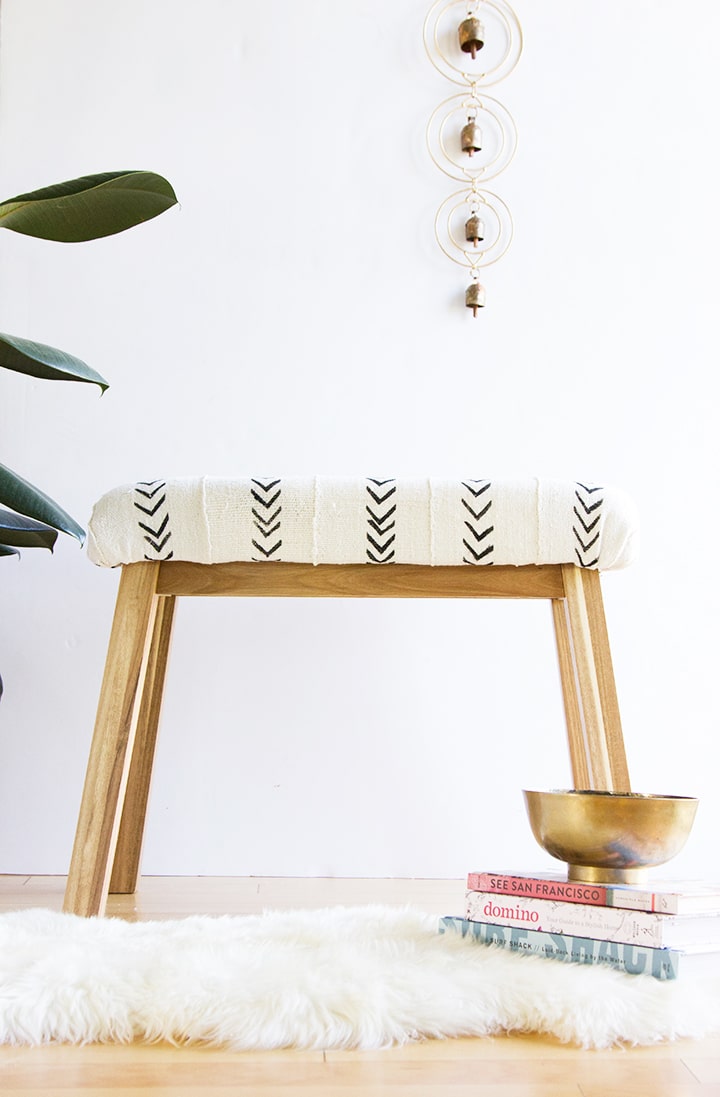 We are kicking off January with a DIY project for the home. Remember my living room reveal post from a few months ago? Well I am finally sharing more detail on how I made this Ikea Hack Mudcloth Upholstered Bench! I took a basic wood bench (SKOGSTA from Ikea) and added some of my favorite mudcloth fabric. I just adore my beloved mudcloth fabric that I bought at the Alameda Flea Market in the Bay Area. I have made so many pillows from my indigo, black and white mud cloth fabrics that I was so excited to make a bench from it. All you need is foam, padding and a staple gun to make the upholstered top.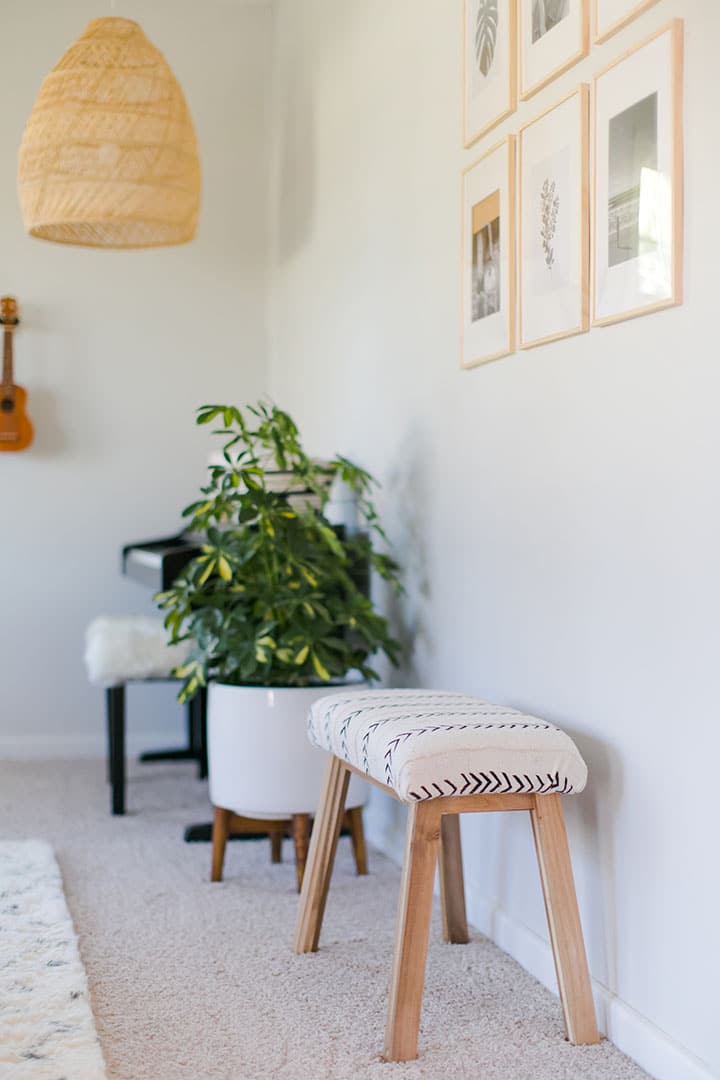 How to add a padded top to a wood bench – Ikea Hack Upholstered Bench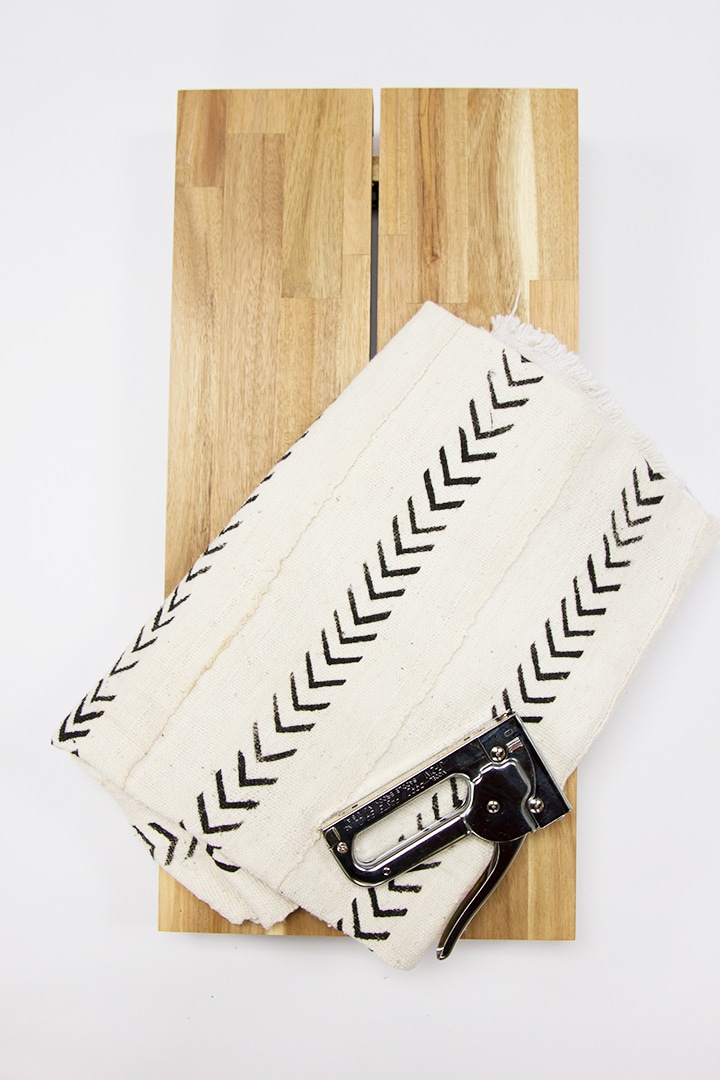 Supplies
Ikea bench
Lining fabric (padding)
Mudcloth (I bought mine at the Alameda Flea Market – but similar fabric on Etsy)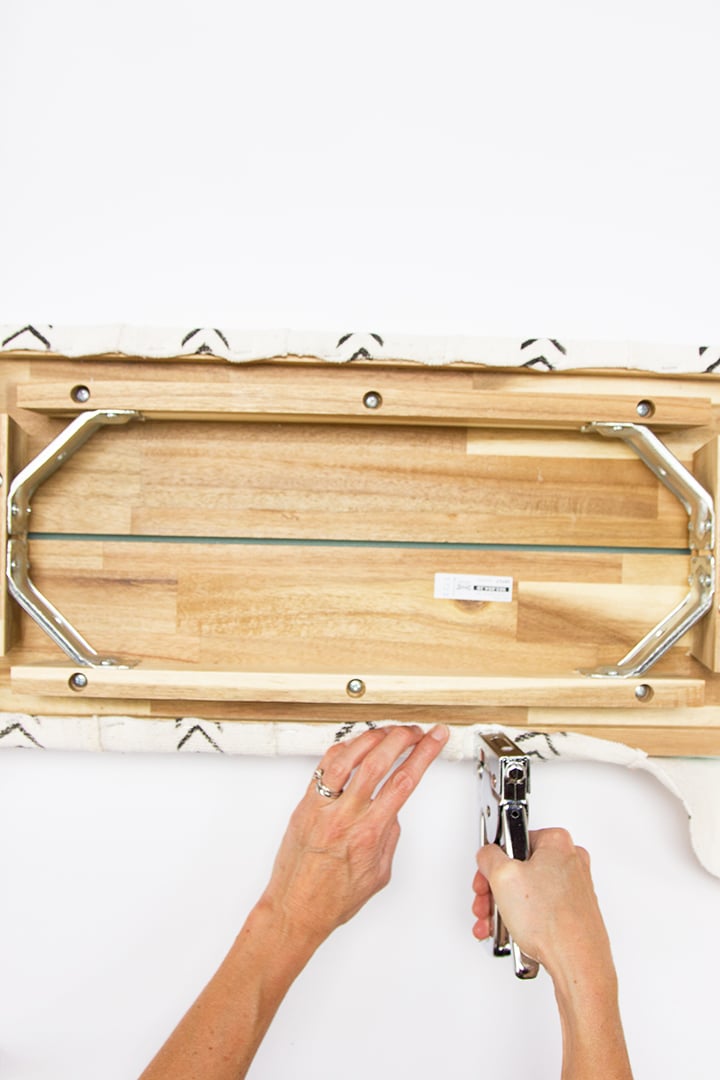 Step 1. Measure the top of bench and cut 1 inch foam a tad larger.
Step 2. Measure and cut padding to fit around the foam (add 2.5 inches to each side). Also cut liner fabric and mud cloth fabric (I use a liner as the mud cloth fabric is much lighter than the foam I used).
Step 3. Place the padding liner fabric over the foam over the top of the bench. Using a staple gun, staple the edges of the padding to the bottom edges of the bench. Make sure to make the padding tight.
Step 4. Repeat the same step but this time with your fabric! Make sure and line up the fabric on the top of bench just how you would like it to look (straight lines, etc.). Staple away!
Step 5. Attach legs and enjoy!