Ikea Hack Spindle Base Lamp
Are you loving the spindle inspired furniture as much as we are? Check out this Ikea Hack Spindle Base Lamp project we made.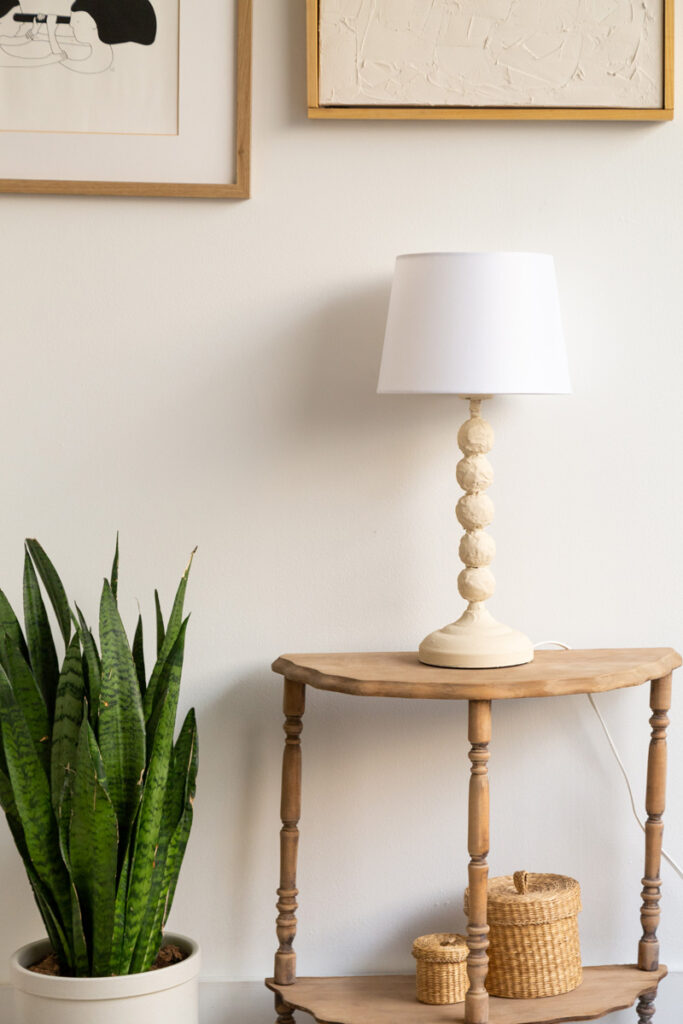 We have made countless IKEA Hacks… from cabinets to bookcases to tables and now and Ikea Hack lamp! This is a favorite project type for us for sure! We have an entire section of our blog dedicated to it.
What is an IKEA Hack?
An IKEA hack is pretty darn simple. You take a piece of Ikea furniture and modify, add to, paint, etc to transform the piece into a higher end looking piece. IKEA has affordable furniture and home design items that can look chic and more expensive by hacking it.
This latest IKEA hack is using a very basic ARSTID IKEA lamp. It has a very simple shape that we added round shaped forms to. Then giving it texture and a new cream color. The ball shapes give a spindle inspired look.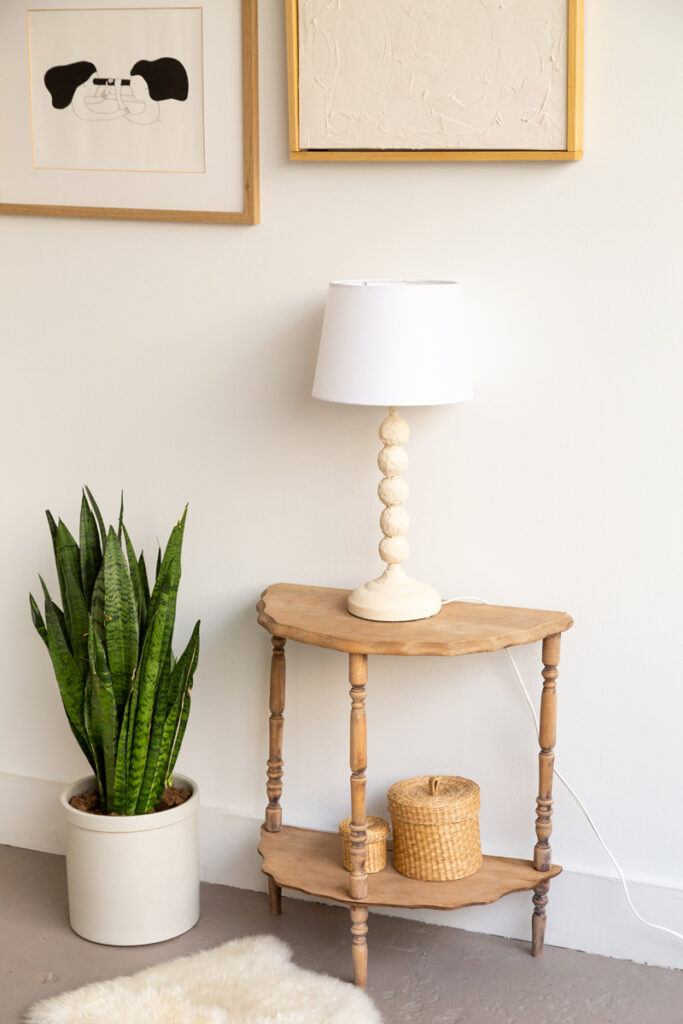 What is spindle furniture?
Spindle furniture is an antique style of furniture. Often it is called bobble or spool. You might know of the Jenny Lind beds that we so popular. Simple round ball shaped wood forms on the headboard and footboard of beds.
Jenny Lind, who you might recall from the movie, The Greatest Showman was known as the Swedish Nightingale. She was an opera singer who was popular in the 1800s. She was so known at this time that furniture styles were named after her.
Spindle legged and armed chairs (like this one) are all over the place. Often the legs and arms have round spindle balls in wood tones and even high gloss black, paired with upholstered cushions.
What you need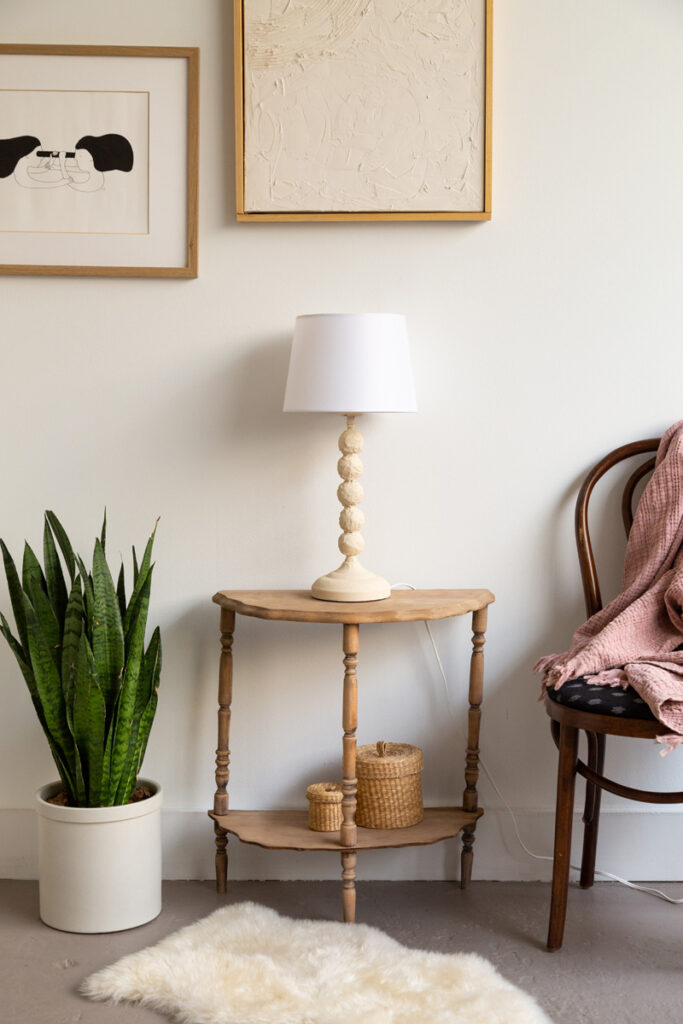 How to make an Ikea Hack Spindle Base Lamp
You can find our full tutorial for this IKEA hack over at hunker.com. We are monthly contributors creating all kind of home DIYs.