Our latest and greatest Ikea Hack is here. Check out the Ikea Hack Tarva Dresser with fabric covered drawers!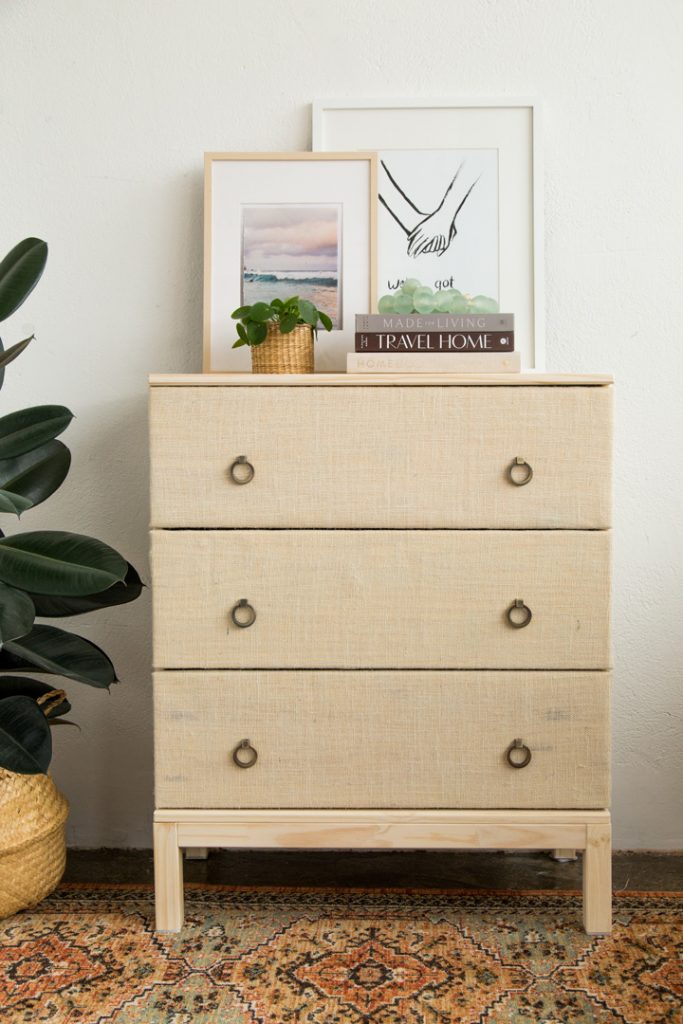 We love a good Ikea Hack. Transforming and changing simple furniture into something that looks a bit more high end are projects we love working on. Some projects can be more intense than others, but this Ikea Hack Tarva Dresser with fabric covered drawers is not too difficult.
The 3-drawer pine Tarva dresser from Ikea is the perfect sized small dresser for many spaces in a home. The natural pine color is not my favorite. So I added a few layers of white stain. This really took the yellow color from the wood.
Now for the drawers… the show stopper! You can find the full tutorial over on hunker.com. Can you guess what the fabric is? The new dresser drawer pulls add such an elevated look, don't you think? This dresser comes with basic pine pulls. The brass looks so much more sophisticated.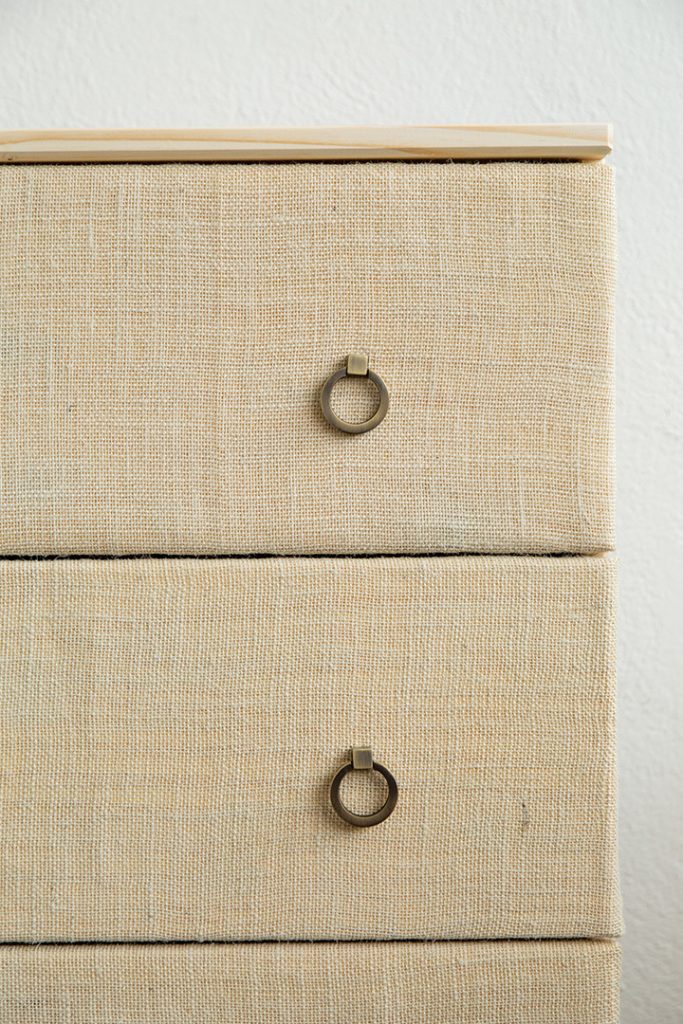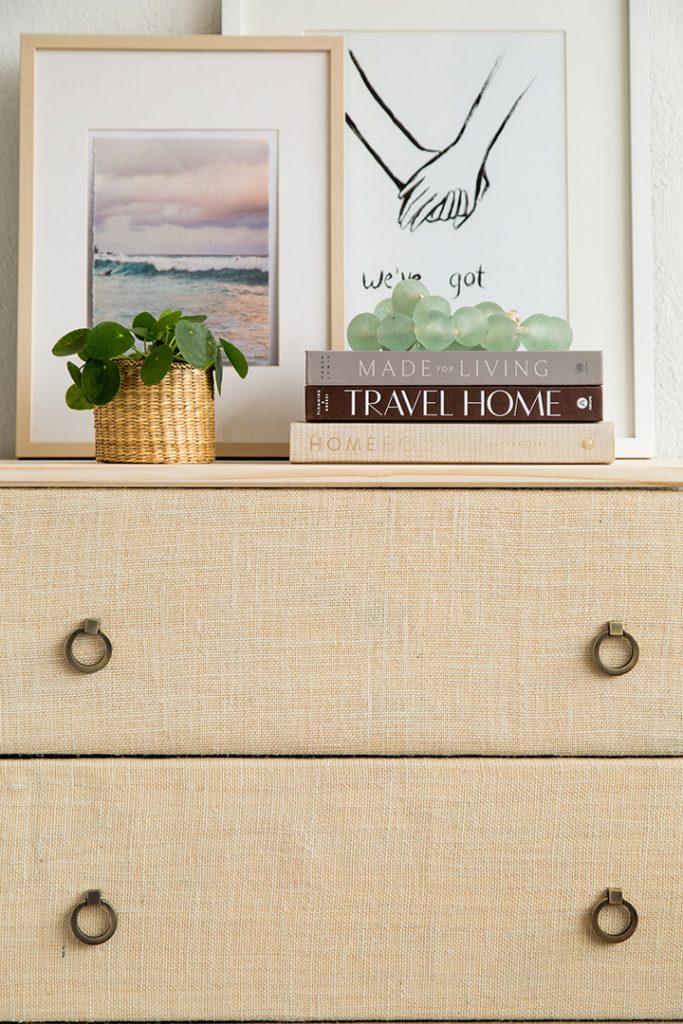 Favorite Ikea Hacks
Check out some our favorite Ikea Hacks - see how to transform basic furniture into something a bit mroe high end!