Indigo Dip Dyed Dish Towels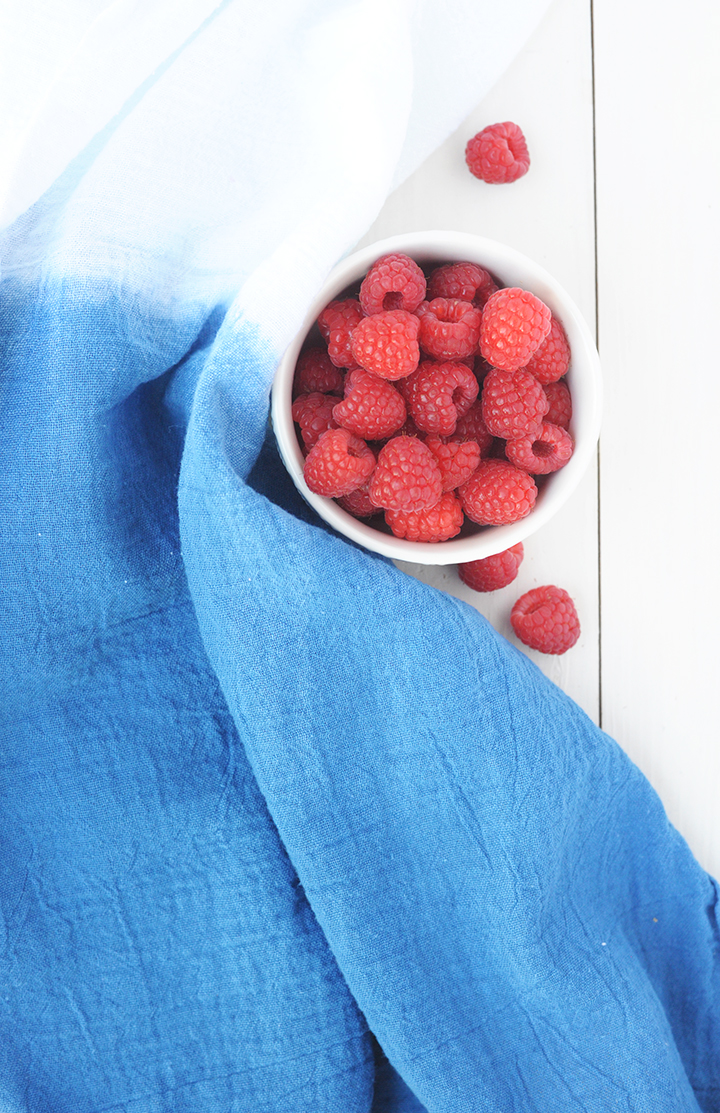 There is something so beautiful in simplicity. That's why I love these indigo dip-dyed dish towels. The deep blue against the bright white just makes me happy. These beauties are so easy to make.
Whenever I'm finishing up using my bucket of indigo dye I love to take a dozen flour sack dish towels and dip dye them. They make the perfect hostess gift or birthday present for mom. But they also look great in your own kitchen.
We have done a lot of indigo dying, specifically using the traditional Shibori techniques. We made shibori dish towels, an indigo dyed scarf and pillows.
Read more to learn how to make these Indigo Dip Dyed Dish Towels.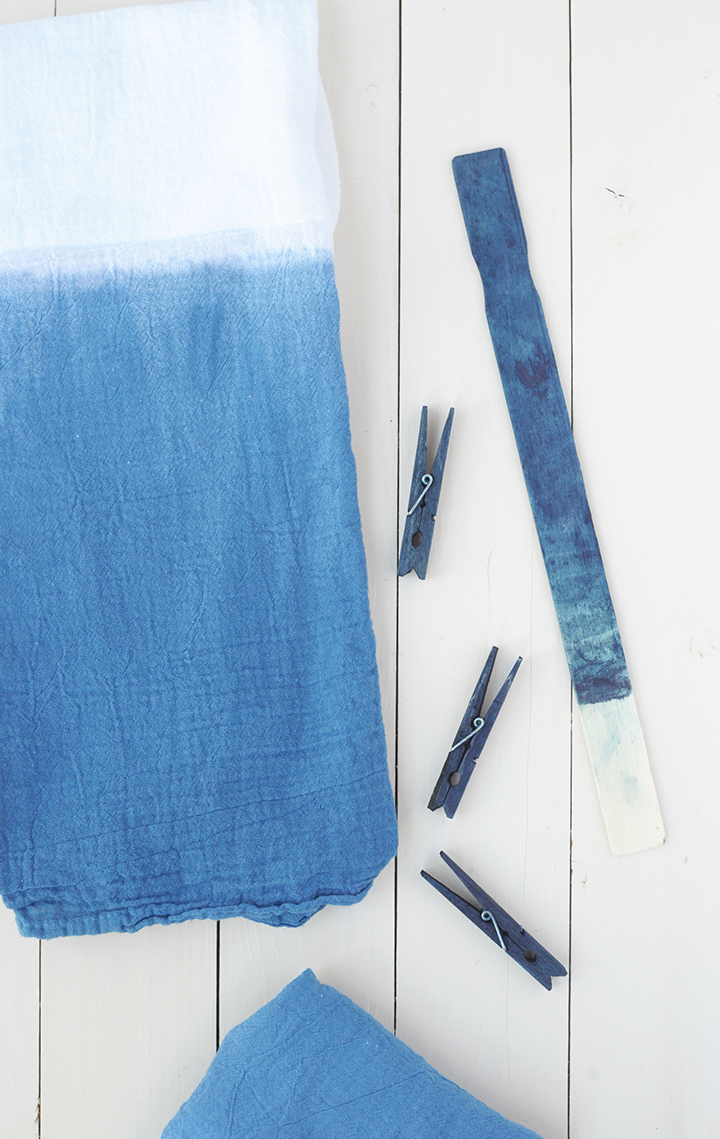 Indigo Dip Dyed Dish Towels Supplies:
Indigo Dye Kit 
2- 5 gallon buckets
rubber gloves
drop cloth or trash bags
paint stick
For the full set of instructions, check our Shibori Indigo Dish Towel tutorial. This will teach you how to mix your dye and try some shibori techniques, too!
Using indigo is amazing. When you remove your fabric from the dye it will look green, not indigo. But when you let it rest and oxidize you'll see the magic happen – from green to deep, beautiful blue! Once oxidized, you can always dip it again for a deeper indigo.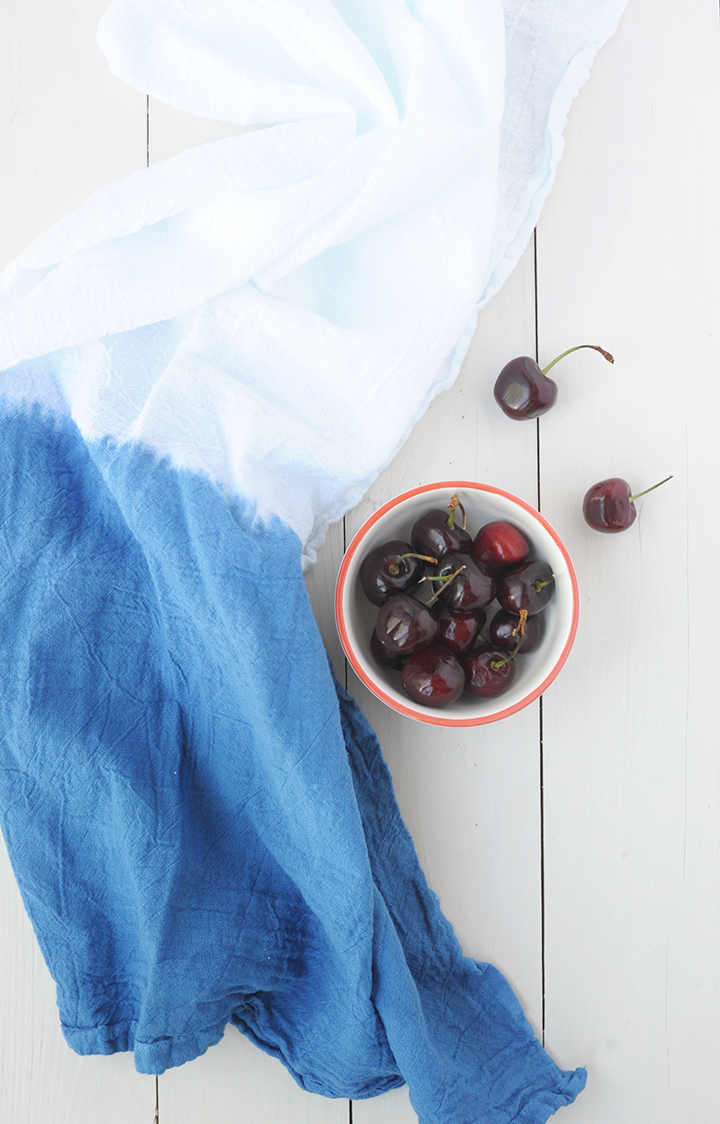 photos by Melissa Fenlon. all rights reserved.